DREAM MACHINE
(Art-Print)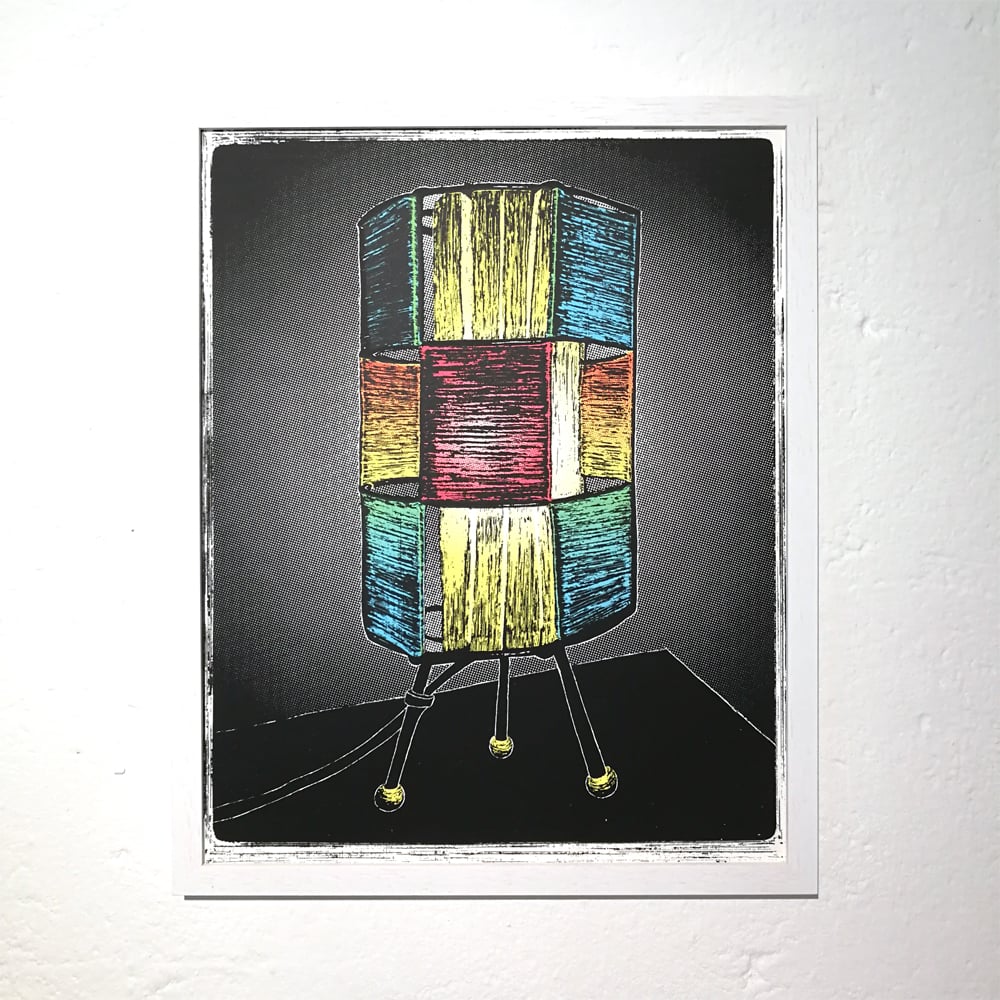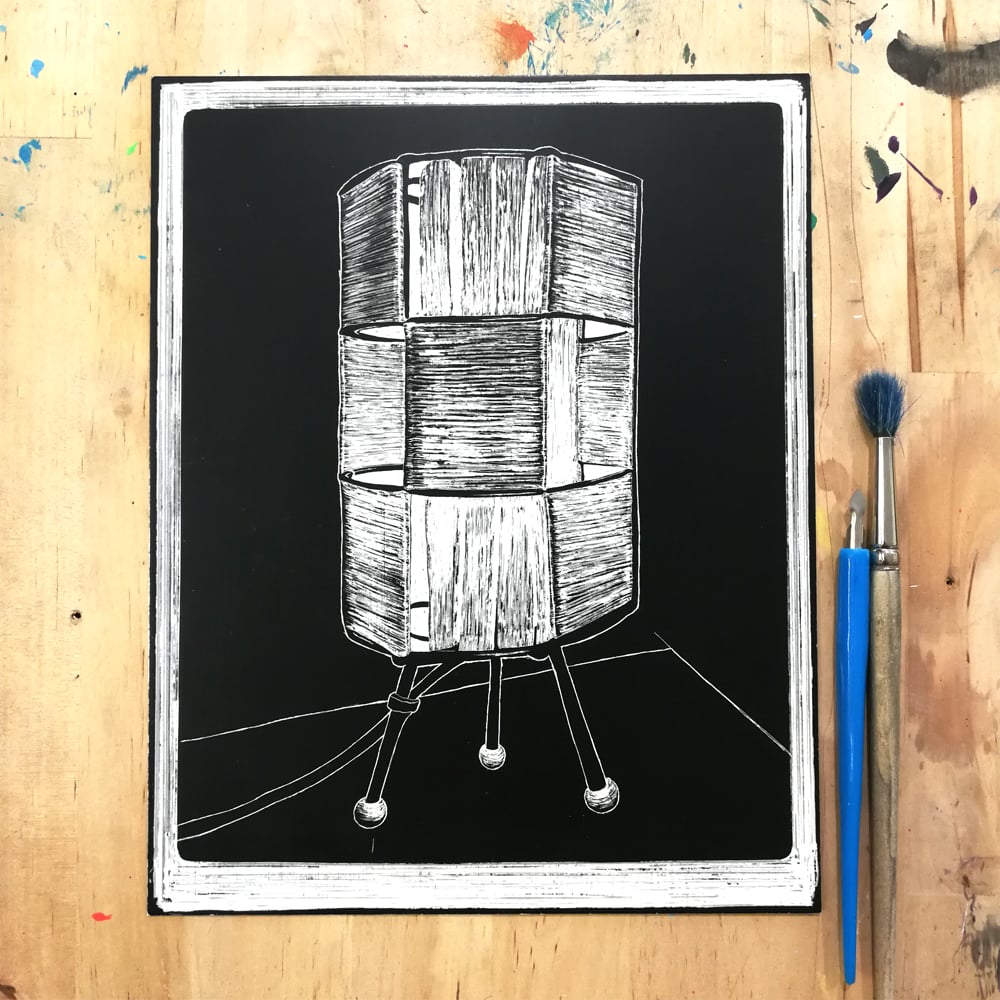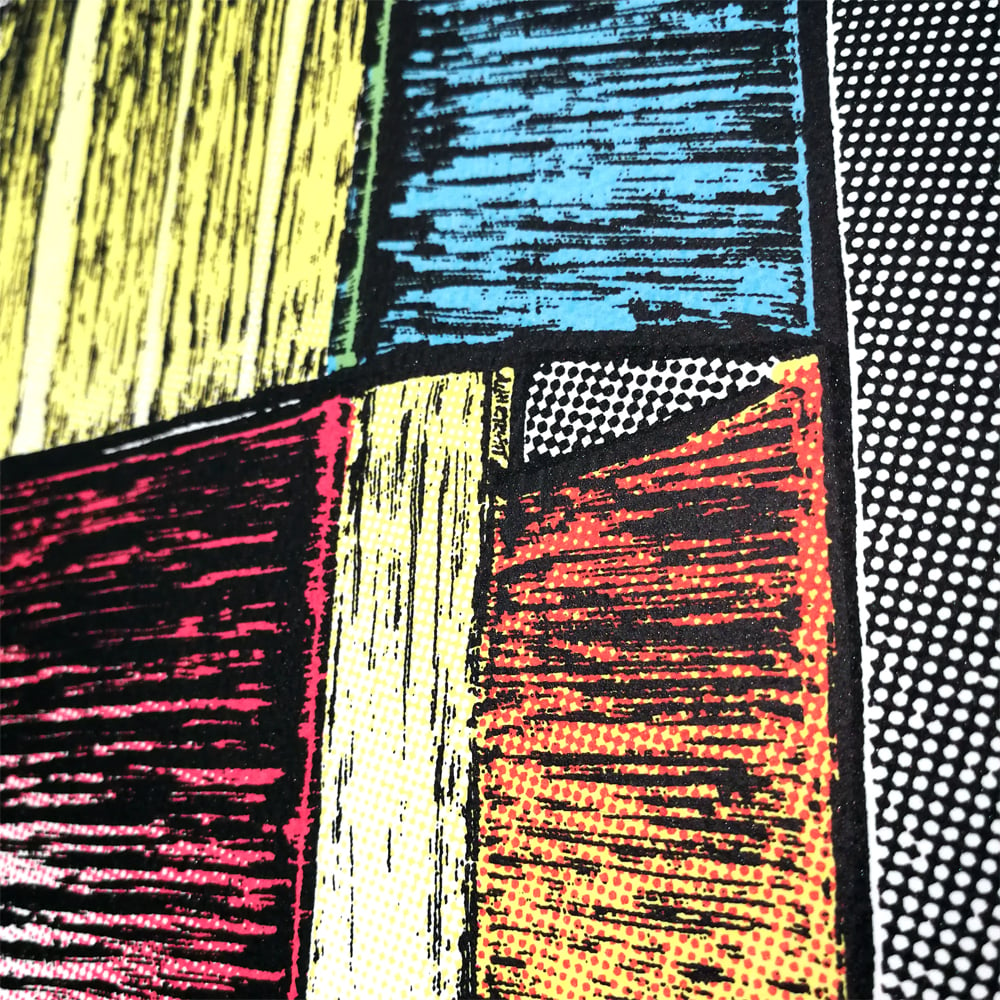 DREAM MACHINE
Art Print
This artwork was originally created for a gig poster I did for the POLKA Bar & Restaurant in my neighbourhood, celebrating their 1st aniversary.
It's inspired by an original lamp standing on the bar downstairs.
The artwork was handmade on scratch board and printed with several inks to get it as close as possible to the origin.
Info:
4 screens
printed on aquarellic white 250g
40 x 50 cm / approx. 15.7" x 19.7"
signed & numbered very limited 1st edition of 11
Print only - or with frame - make your choice!
You can order the single print or already framed as shown in a light white, wooden frame.
Both options available below, and/or seperate frames available as well.
IMPORTANT - INTL SHIPPING!
Due to the recently changed sizes & prices from DHL, shipping of FRAMED posters or FRAMES seperately is not possible for the price as displayed!
Sending a single frame as DHL-package causes 45.-€ shipping costs!!!
If you consider ordering FRAMES or FRAMED work, get in touch in advance or expect a seperate invoice. Thanks for your understanding.
Versand/shipping:
Germany - DHL Paket, tracking, rolled in hard-tube
Everywhere else - DHL letter, tracking, rolled in hard-tube
Illustration, design & screenprint:
Señor Burns