SEBADOH
(HAMBURG 2019)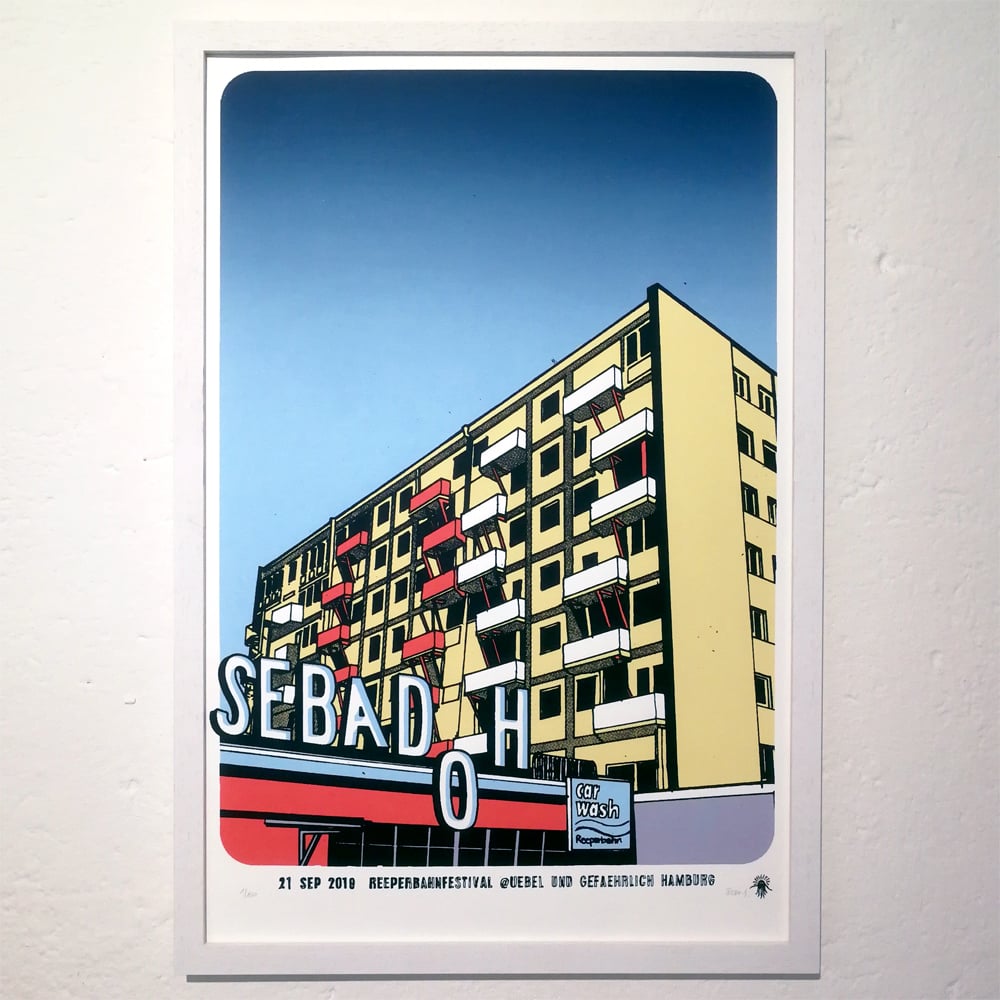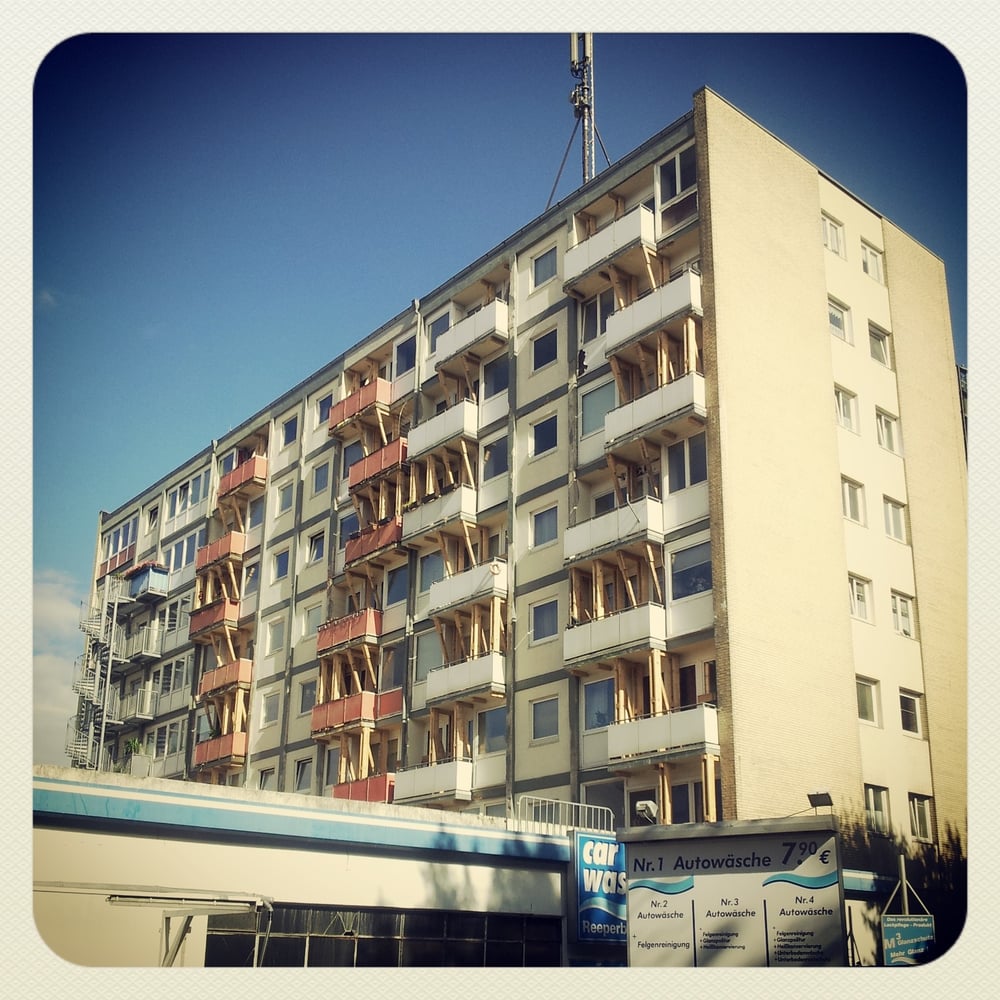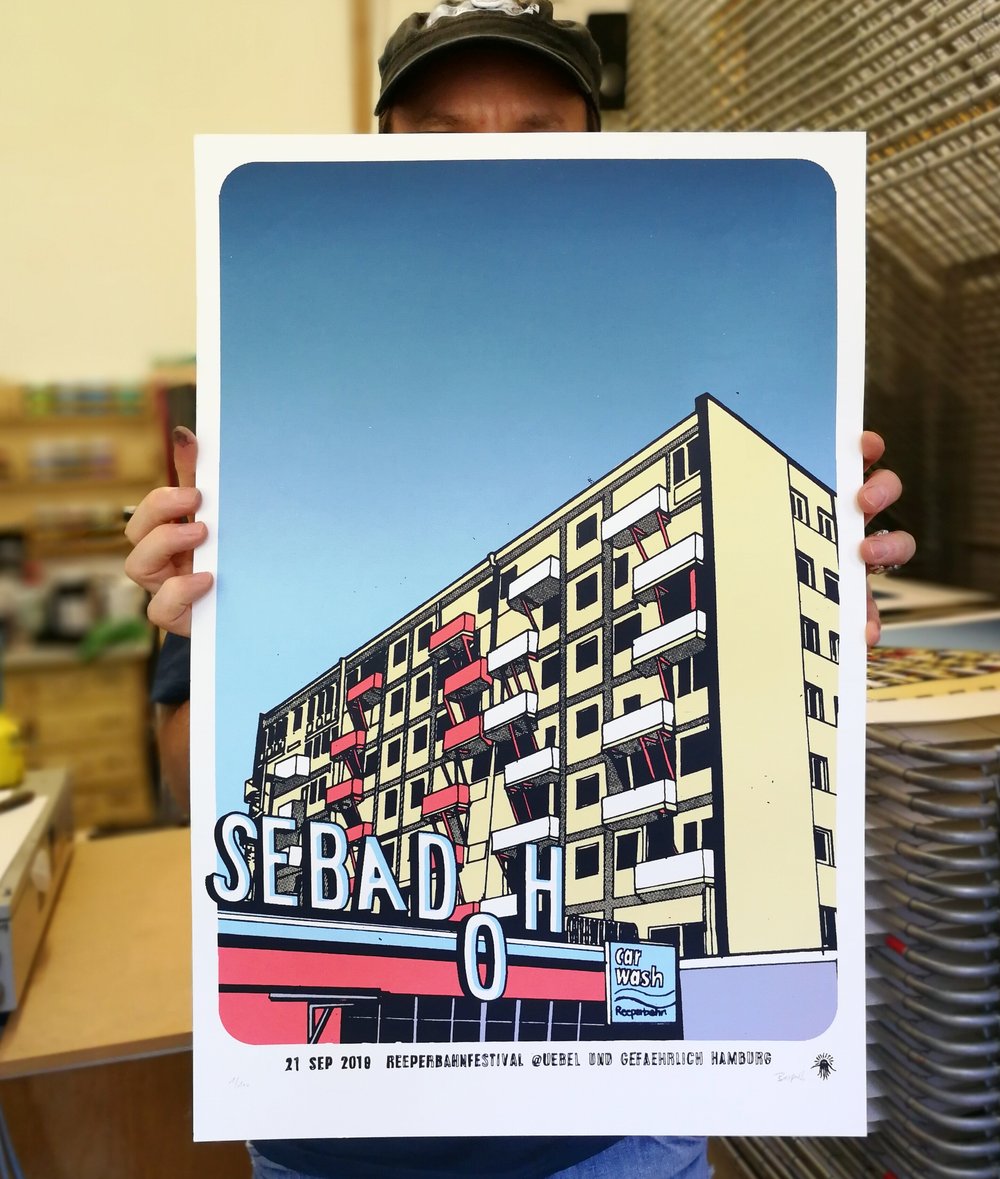 SEBADOH

Uebel & Gefaehrlich / Reeperbahnfestival, 21.09.2019
Señor Burns gig poster #224
ONE LAST COPY HERE!
SEBADOH & FLATSTOCK 72 @ Reeperbahn Festival Hamburg!
Once more (and maybe for the last time) at this space on SPIELBUDENPLATZ, next to where once the Esso-Houses, gas station and car wash where located.
I took this picture during Flatstock back in 2013, shortly before it was all torn down in early 2014. I always wanted to use this image for a poster and I'm totally happy about the result!

4 screens
printed on white semi-rough 300g/m²
40 x 60 cm / approx. 15.7" x 23.6"
signed & numbered edition of 100
Want it already framed or with wooden poster hanger?
Check the RAHMEN / FRAMES section and make your choice out of the 35x50cm frames or the wooden magnetic hanger ;) - go to RAHMEN / FRAMES
IMPORTANT - INTL SHIPPING!
Due to the recently changed sizes & prices from DHL, shipping of FRAMED posters or FRAMES seperately is not possible for the price as displayed!
Sending a single frame as DHL-package causes 45.-€ shipping costs!!!
If you consider ordering FRAMES or FRAMED work, get in touch in advance or expect a seperate invoice. Thanks for your understanding.
Illustration/Design/Handprint:
Señor Burns