SEÑOR BURNS: THE NOTWIST POSTERKALENDER 2024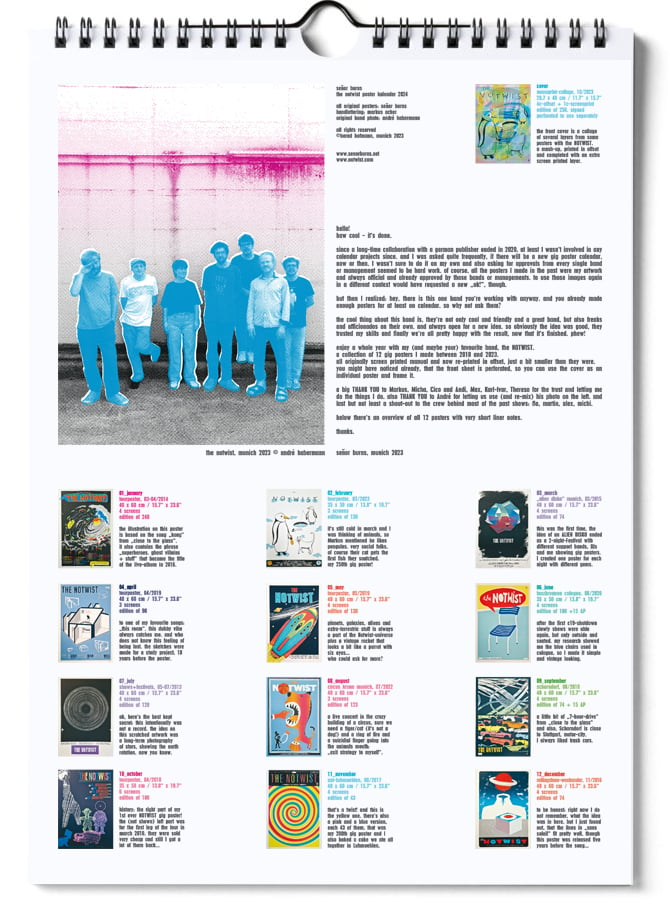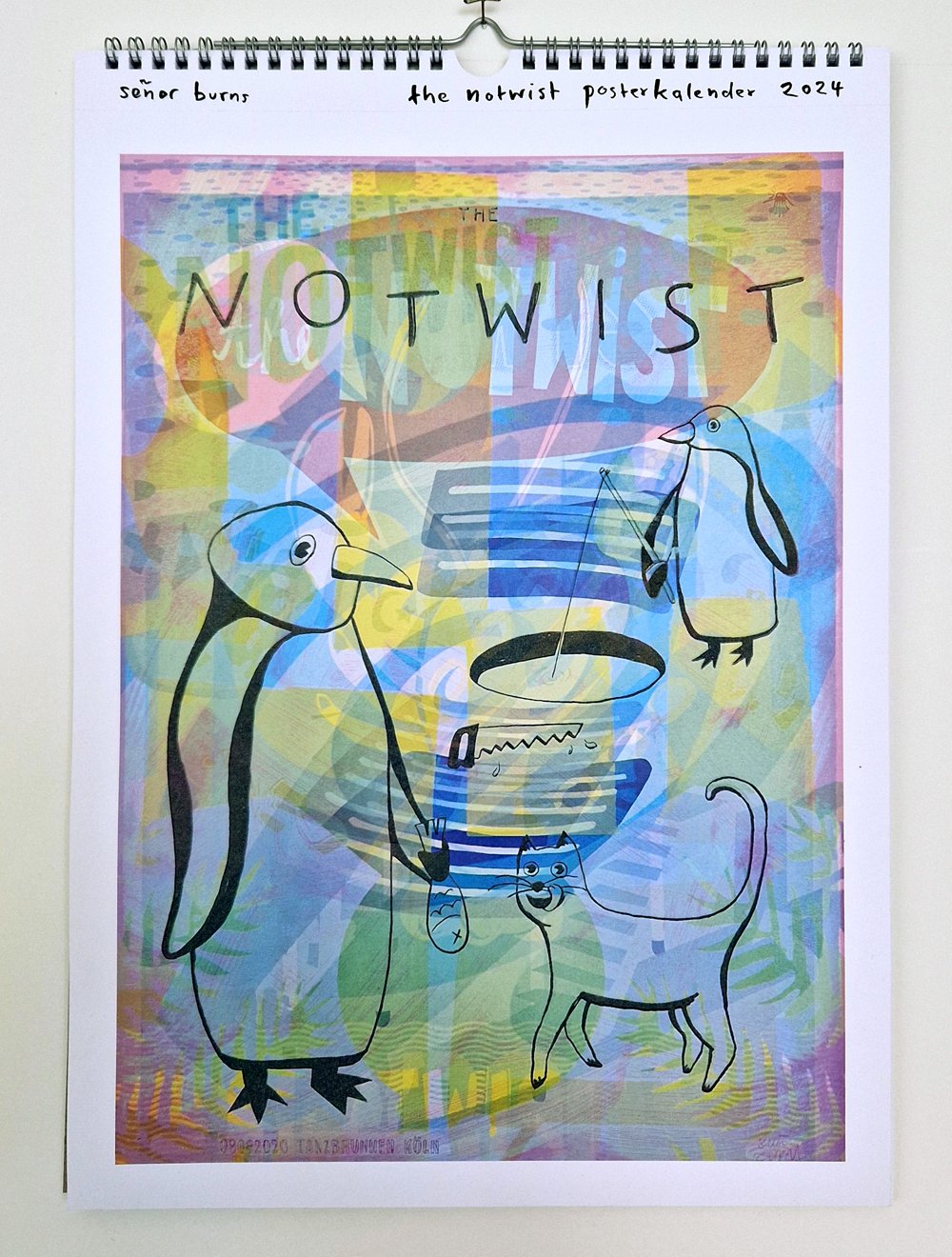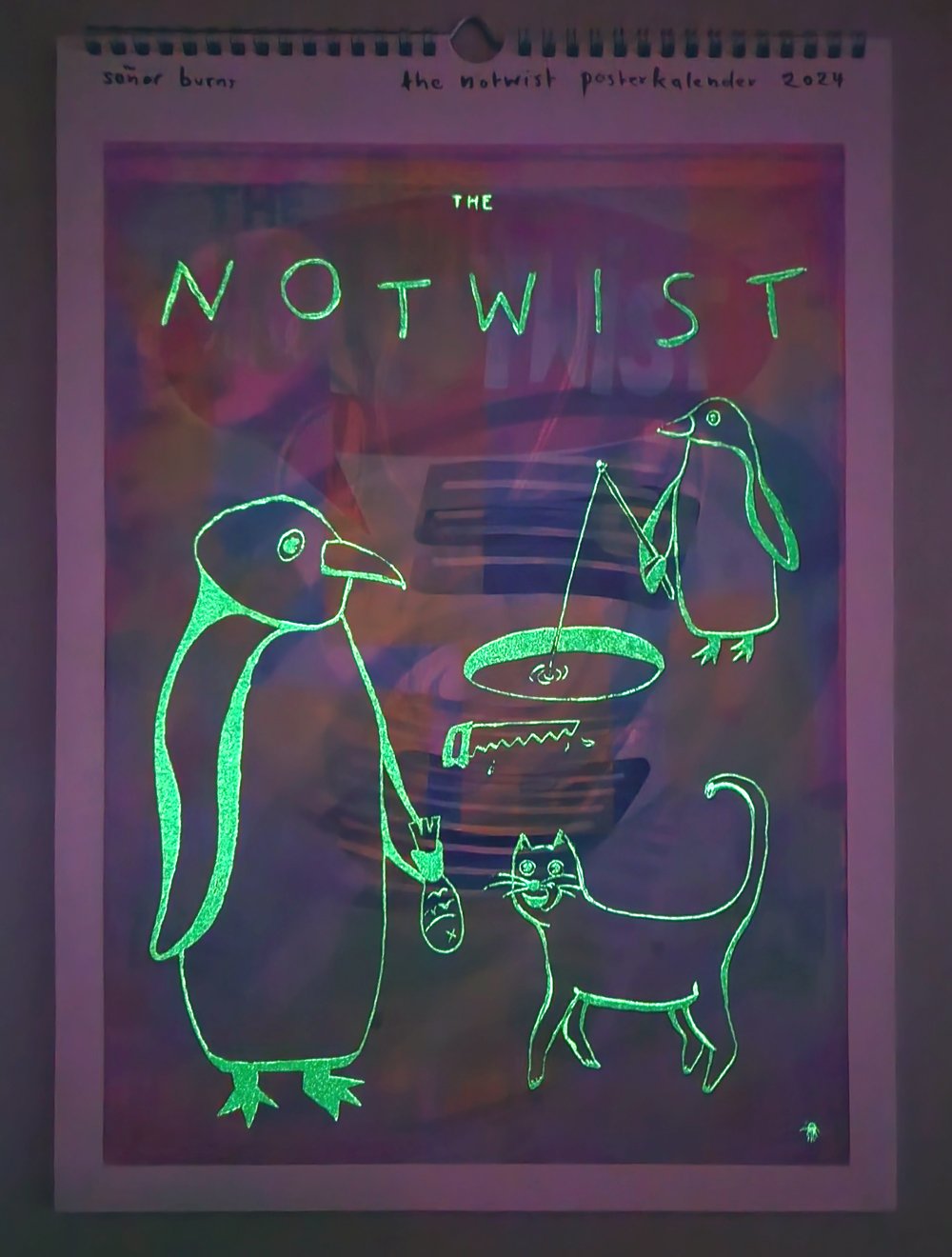 SEÑOR BURNS: THE NOTWIST POSTERKALENDER 2024
YESS! Ein Kalender, eine Band, ein ganzes Jahr mit NOTWIST.
12 Motive mit reproduzierten Abbildungen von Gigpostern aus den Jahren 2010-2023.
Ein Intro mit Begrüßungswort und "liner-notes" zu den Plakatmotiven.
Plus ein exklusives Mash-up-Covermotiv, das ich nachträglich mit einem Siebdruck in "Glow in the dark" (Nachleuchtfarbe) veredelt habe - als Poster zum abtrennen und aufhängen.
Format DIN A3
250g ungestrichenes Offsetpapier,
1mm Graupappe als Rückblatt,
mit Spirale und Aufhängung,
Auflage 250, signiert & nummeriert,
Deckblatt mit Siebdruck & perforiert
*************************
available for pre-order
shipping starts November 20th, 2023
A whole year with THE NOTWIST!
12 gig posters, originally screen printed, now reproduced with short liner-notes.
Size: DIN A3 / 11.7" x 15.7"
250g Offsetpaper, grey cardboard back
Wirebinding
Edition of 250
Cover signed, numbered & perforated