THE NOTWIST
(KÖLN 2020)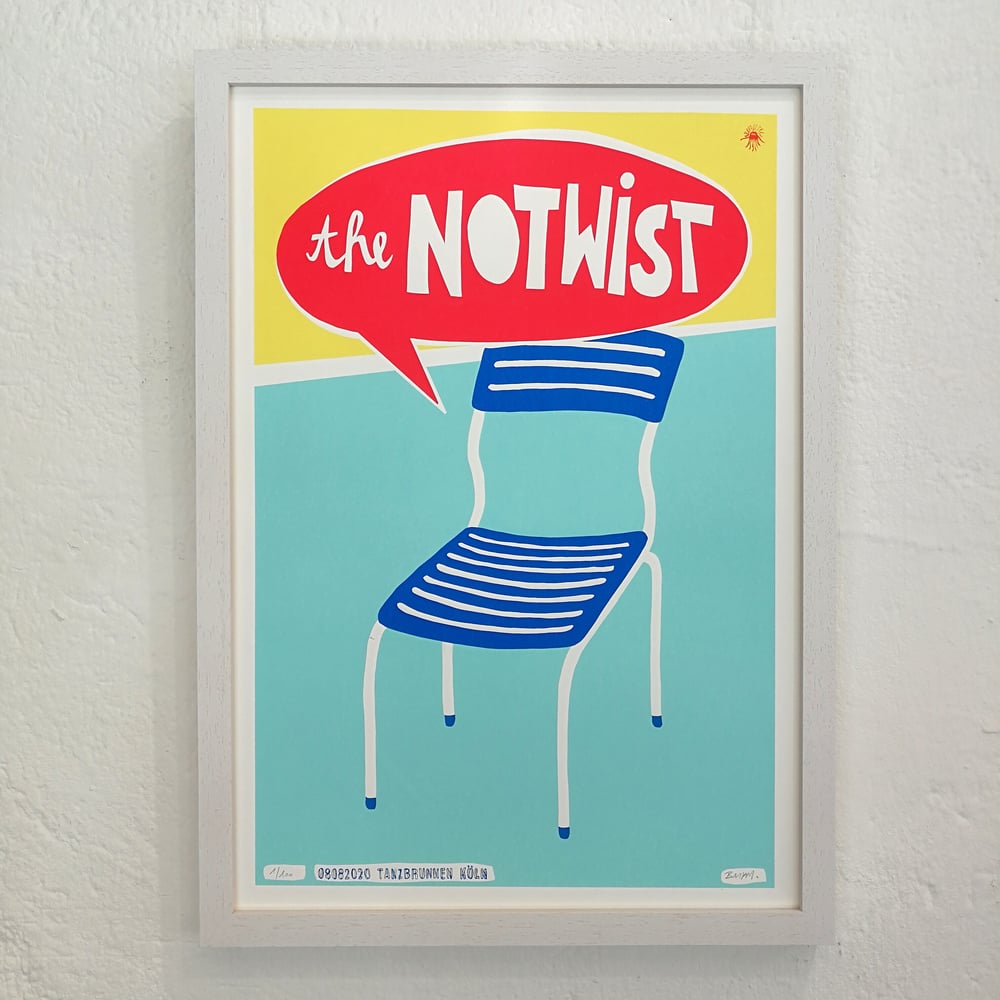 THE NOTWIST
Tanzbrunnen Köln, 08.08.2020
Señor Burns gig poster #229
2 AP-copies available!
BÄM!
What an unexpected pleasure to have a new gig poster for THE NOTWIST in 2020!
This seated open air show in Cologne might be a special highlight for many.
And what better could illustrate a seated show for a band called NO-TWIST than a chair? That one pictured is also inspired by the original model that is used at Tanzbrunnen Cologne. So this poster hopefully is a nice souvenir in different ways...
4 screens
printed on warmwhite semi-rough 300g/m²
35x50 cm / approx. 13.8" x 19.7"
signed & numbered edition of 100 + 20AP
Versand/shipping:
Germany - DHL Paket, tracking, rolled in hard-tube
Everywhere else - DHL letter, tracking, rolled in hard-tube
IMPORTANT - INTL SHIPPING!
Due to the recently changed sizes & prices from DHL, shipping of FRAMED posters or FRAMES seperately is not possible for the price as displayed!
Sending a single frame as DHL-package causes 45.-€ shipping costs!!!
If you consider ordering FRAMES or FRAMED work, get in touch in advance or expect a seperate invoice. Thanks for your understanding.
Illustration/Design/Handprint:
Señor Burns