DISKO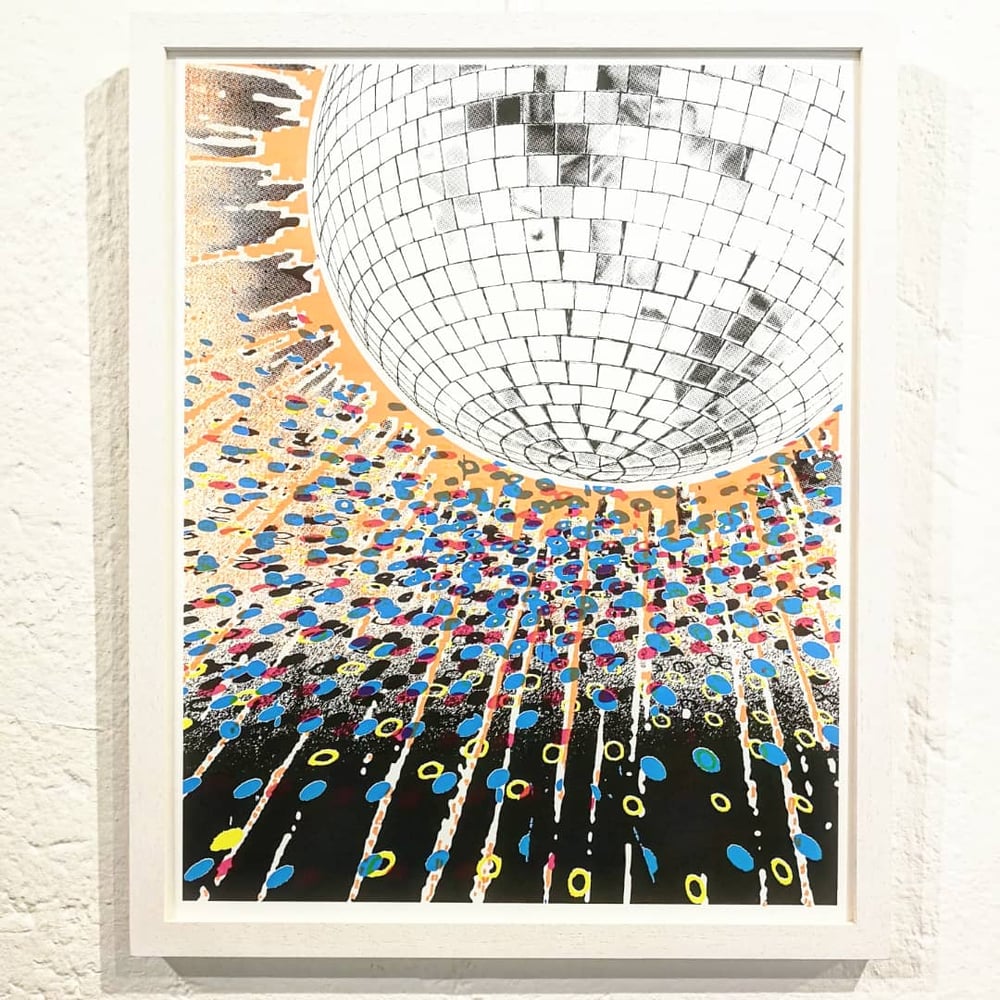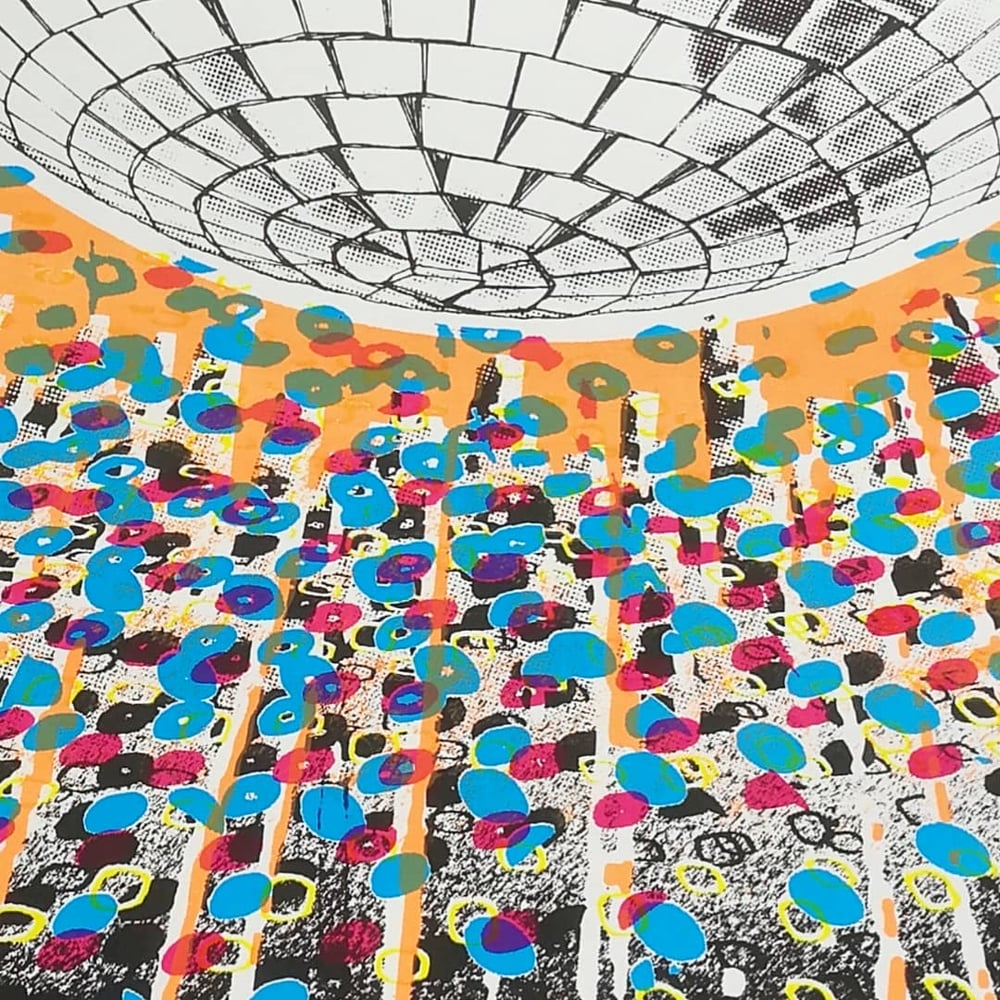 DISKO
Art Print
2 test-print copies available!
This artwork I originally created for a gig poster idea that unfortunately never got a reply, comment, confirmation - not even a rejection... So I decided to only use it as an art print.

It's a mixture of photography, scratchboard and rubylith.
These test-prints were handprinted with luscent inks on white 300g-paper.
Info:
5 screens
printed on white 300g
40 x 50 cm / approx. 15.7" x 19.7"
signed & stamped on the back
Print only - or with frame - make your choice!
Both options available below.
Versand/shipping:
Germany - DHL Paket, tracking, rolled in hard-tube
Everywhere else - DHL letter, tracking, rolled in hard-tube
Illustration, design & screenprint:
Señor Burns