ALABAMA SHAKES
(RSW 2015)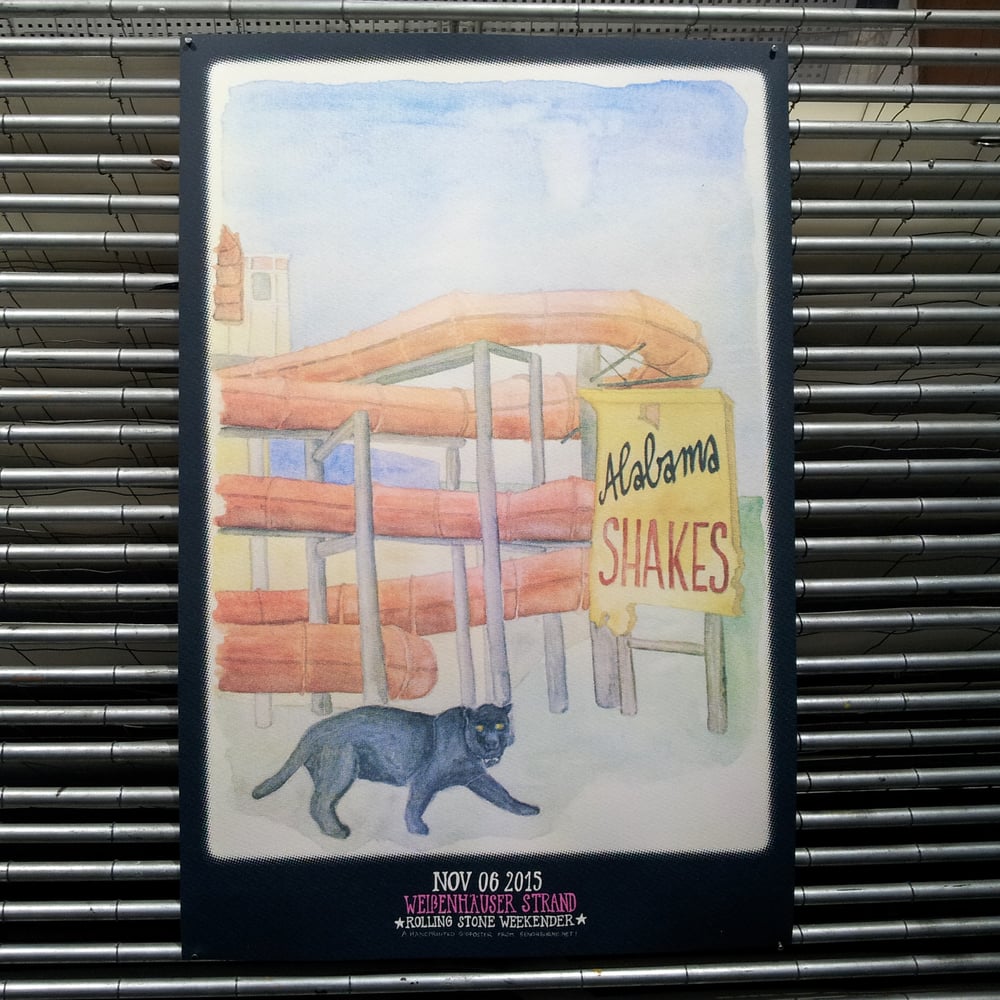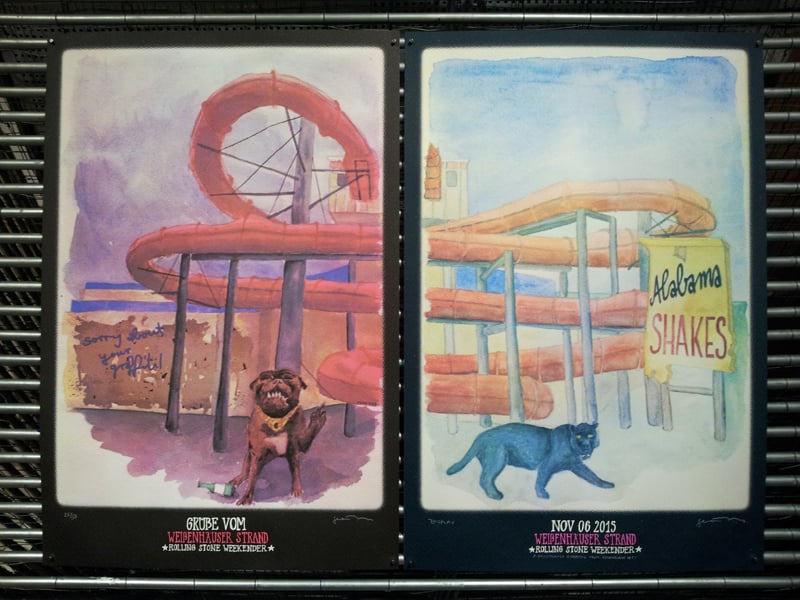 ALABAMA SHAKES
gig poster for their appearance at the Rolling Stone Weekender / Weißenhäuser Strand on November 6th, 2015
NOTE: if you order both RSW2015-prints, the art print & ALABAMA SHAKES you'll have them shipped free! (enter code "RSW15" at end of order)
the actual scenery in the poster shows a part of the original waterslide at the Weißenhäuser Strand area which in my opinion is quite remarkable and funny as part of the main building and an optical highlight of the village.
then, to not just put the band name at some place of the image I decided to construct a sign-plate, shaped like Alabama-state and with a whole in it representing Athens.
finally I wanted some creature in the scenery as well kind of visualize the band, it's personality, music and humans behind.
I don't like drawing persons so I've chosen an animal, in this case a black panther. it's not just the strength and power as also the elegance of it that comes closest to what I hear when listening to Alabama Shakes.
(interesting side-note is I found out that the Black Panther-party was found in the Alabama-state as well.)
the image is a original watercolour painting I did, transferred into halftones to end up as a screenprinted 4-colour poster in CMYK-process.
Info:
4 colours
printed on aquarelic white 220g
60 x 40 cm / approx.
signed & numbered edition of 74
Illustration/Design/Handprint:
Señor Burns