BIG JOANIE
(RSB 2021)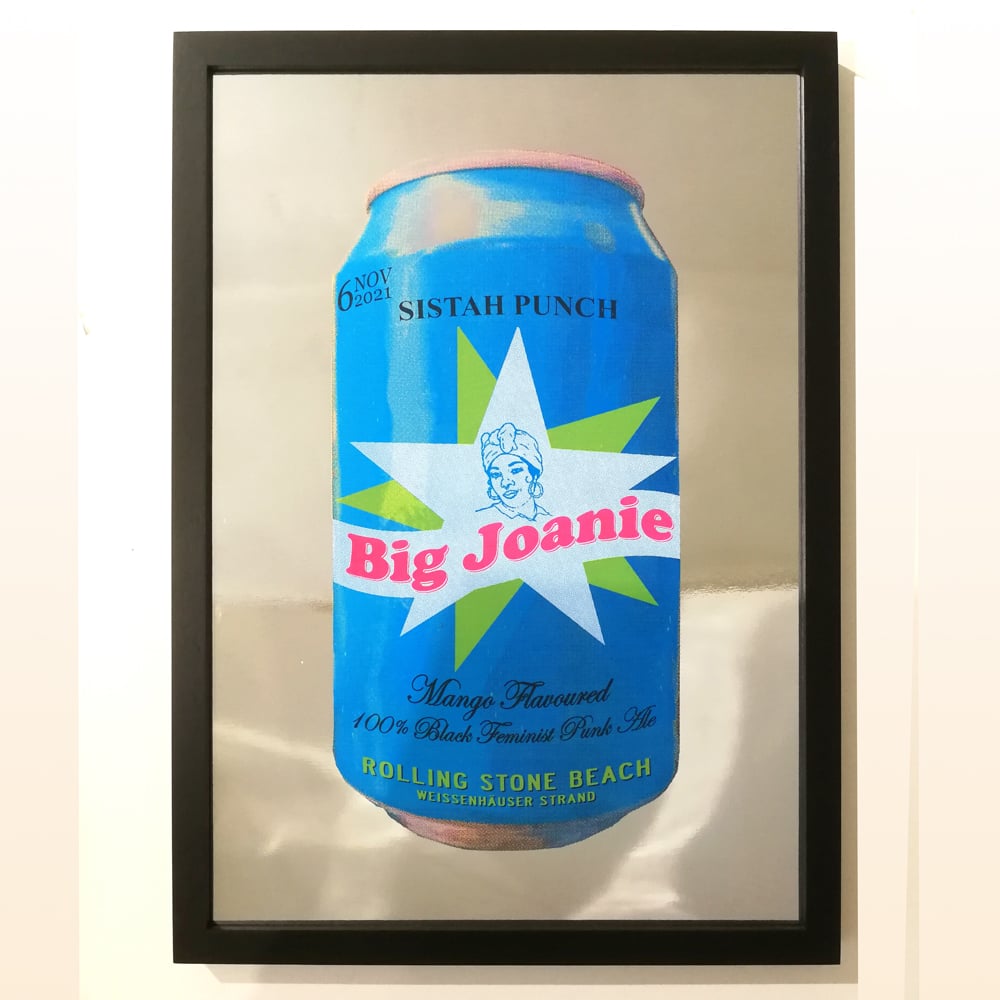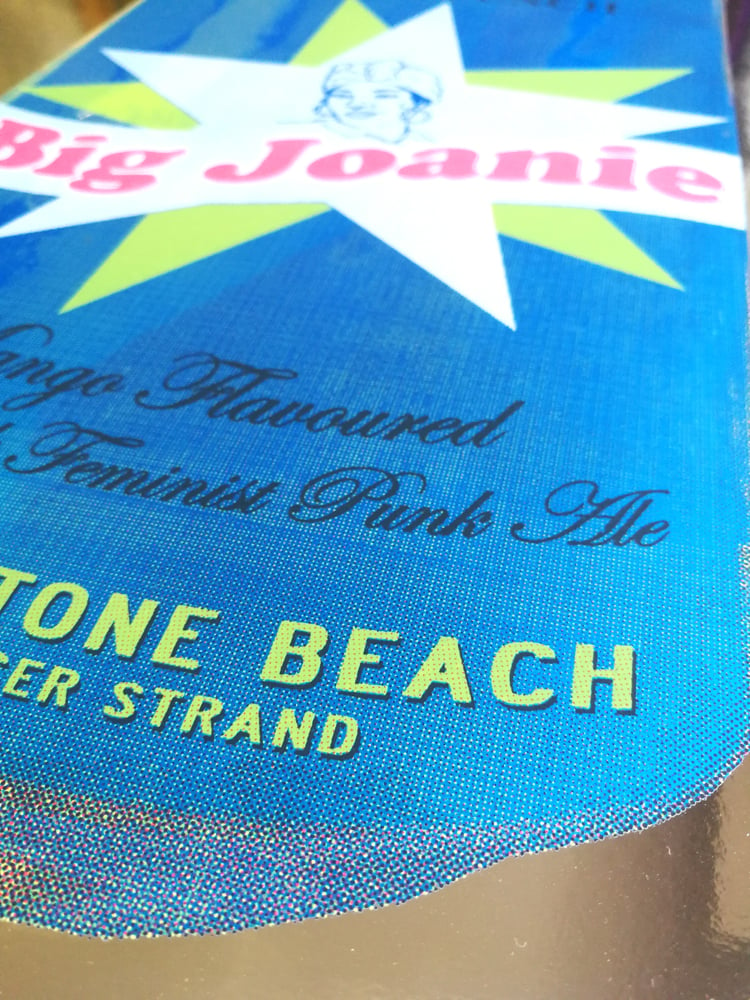 BIG JOANIE (RSB 2021)
Rolling Stone Beach Nov 6th, 2021
Señor Burns gig poster #233
Cheers!
Here's the "Mango-flavoured 100% Black Feminist Punk Ale" I did for the band BIG JOANIE from London.
Since the band likes the good taste of a nice beer, would there be a better match for a Festival-poster than a beer-can?
5 screens
printed on mirror-foil 300g/m²
35 x 50 cm / approx. 13.8" x 19.7"
Edition of 40, all signed & numbered on the back
Want it already framed or with wooden poster hanger?
Check the RAHMEN / FRAMES section and make your choice out of the 35x50cm frames or the wooden magnetic hanger ;) - go to RAHMEN / FRAMES
IMPORTANT - INTL SHIPPING!
Due to the recently changed sizes & prices from DHL, shipping of FRAMED posters or FRAMES seperately is not possible for the price as displayed!
Sending a single frame as DHL-package causes 45.-€ shipping costs!!!
If you consider ordering FRAMES or FRAMED work, get in touch in advance or expect a seperate invoice. Thanks for your understanding.
Illustration/Design/Handprint:
Señor Burns