"COYOTE (Girona)"
(art-print)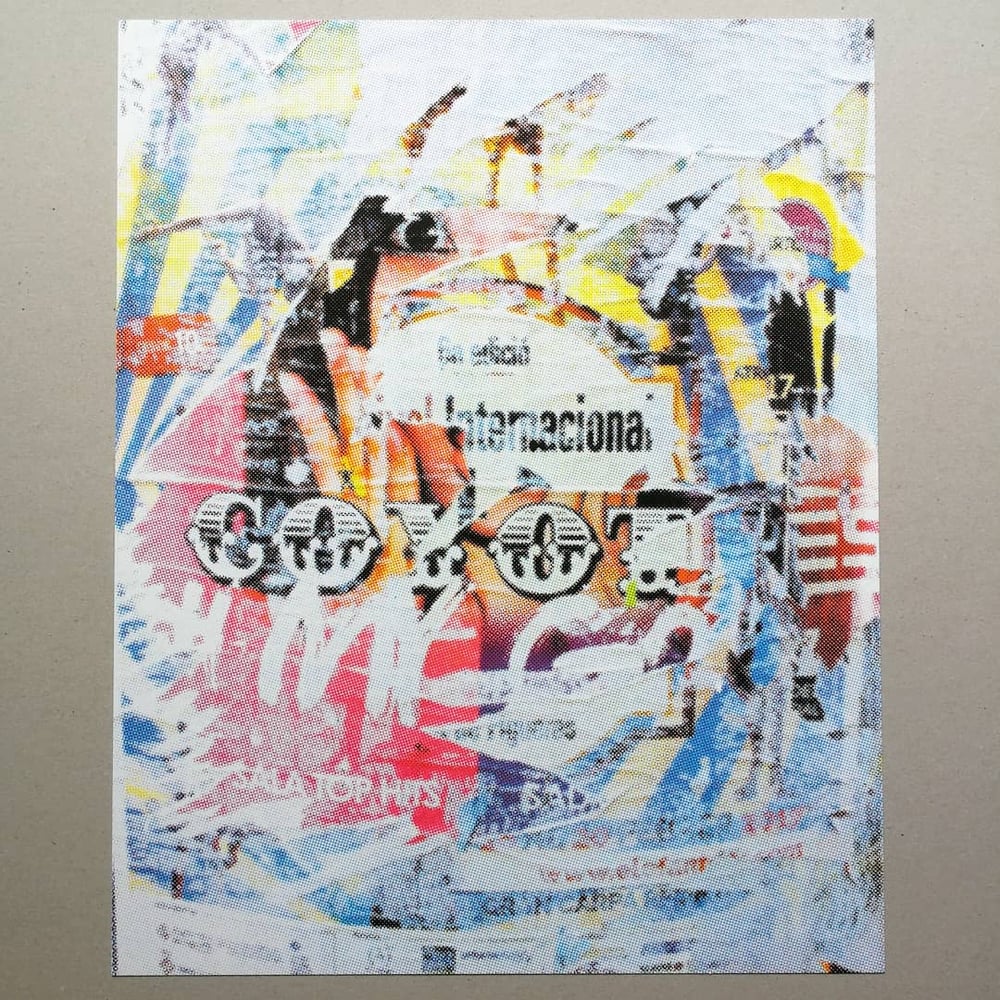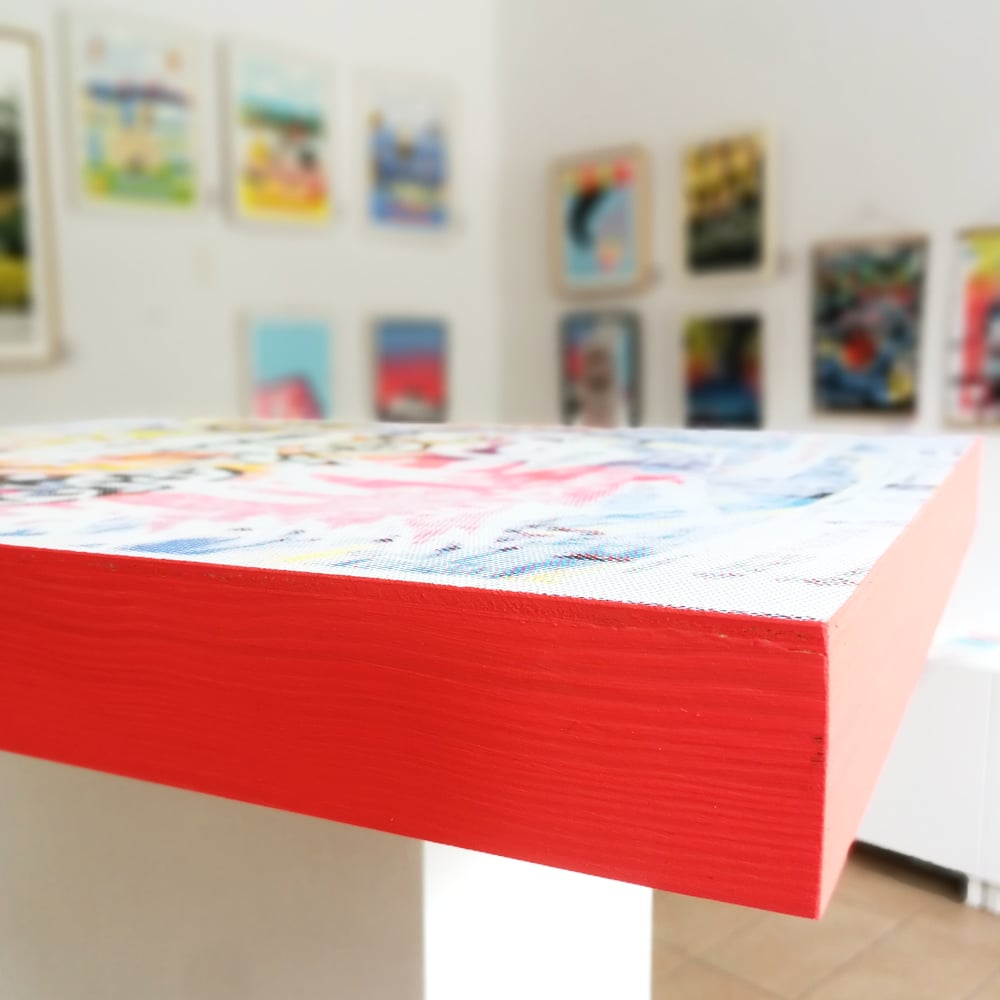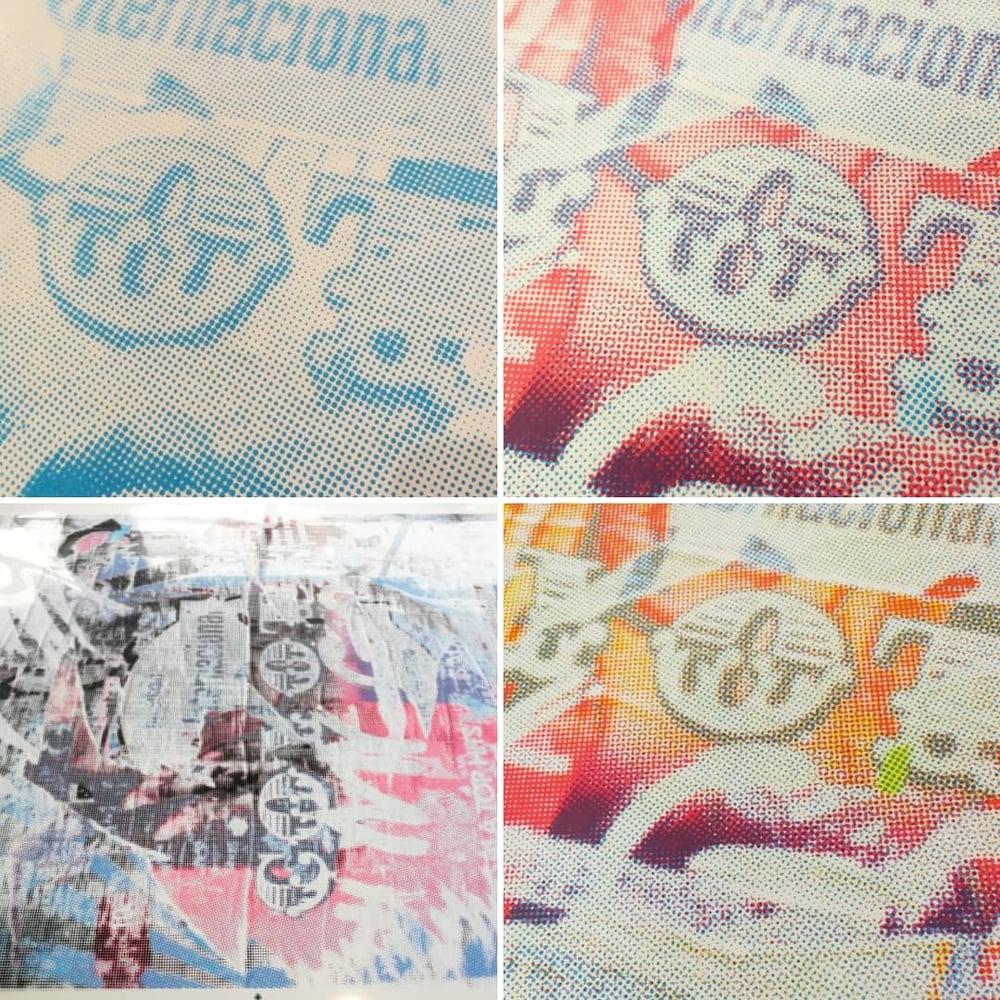 "COYOTE (Girona)"
Art-Print (40 x 50 cm)
Auf 30 Exemplare limitierte, mittelformatiger Art-Print im CMYK-Modus.
Der Ausschnitt eines Fotos von einer Litfaßsäule im katalonischen Girona. Überlagerte und abgerissene Plakate ergeben eine wilde Collage.
Mit der im Buchdruck üblichen Technik, Fotos im Rasterdruck mittels vier lasierender Druckfarben (Cyanblau, Magentarot, Yellow und Konturschwarz) widerzugeben, habe ich dieses Motiv im Siebdruck umgesetzt.
Print only - or with frame - make your choice!
- Als ungerahmtes Druckblatt,
- kaschiert auf 4mm Pappelholz,
- im weiß lasierten Holzrahmen oder
- kaschiert auf Pappel und verklebt auf Holzrahmen (orange lackierter Rand) wie abgebildet.
"COYOTE (Girona)"
4 screens
printed on semi-coated warmwhite board 430g
40 x 50 cm / approx. 15.7" x 19.7"
signed & numbered limited edition of 30
Auf Grund der Materialdicke erfolgt der Versand flach im Karton.
Illustration, design & screenprint:
Señor Burns