THE NOTWIST / ALOA INPUT
(tour 2022)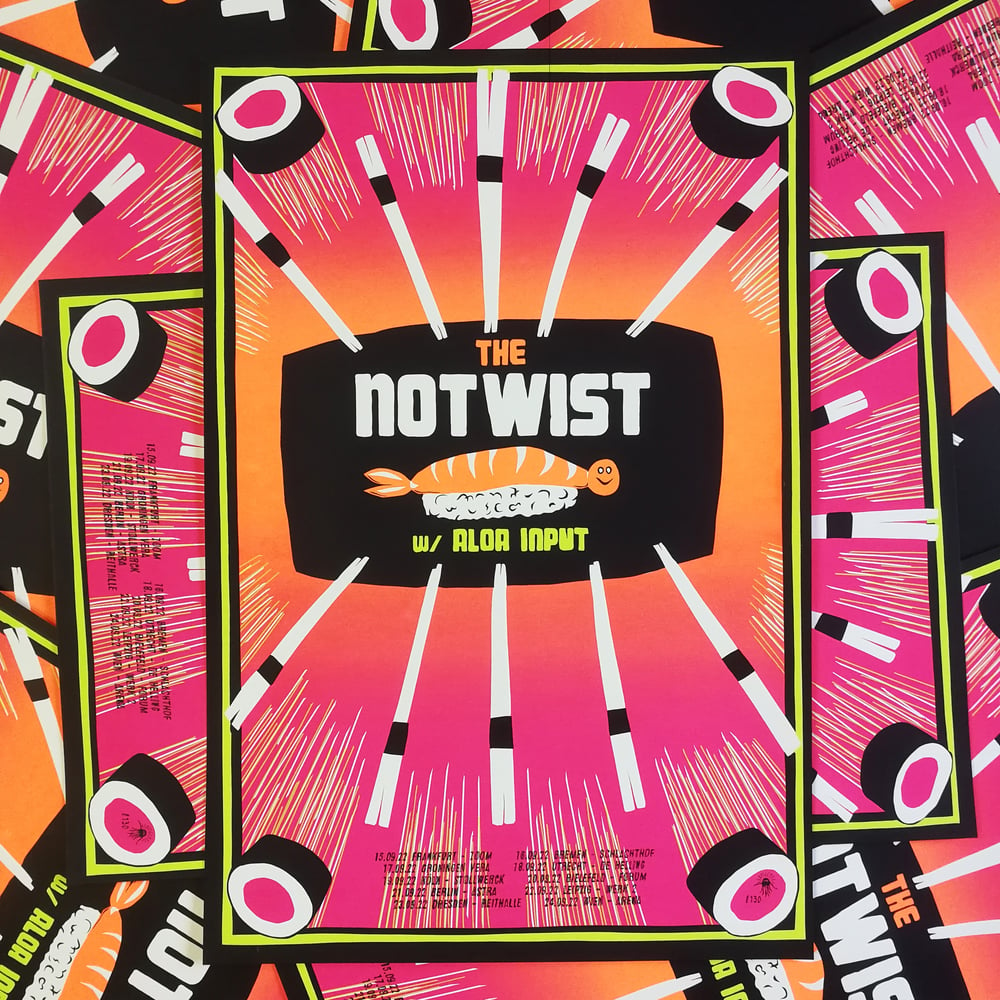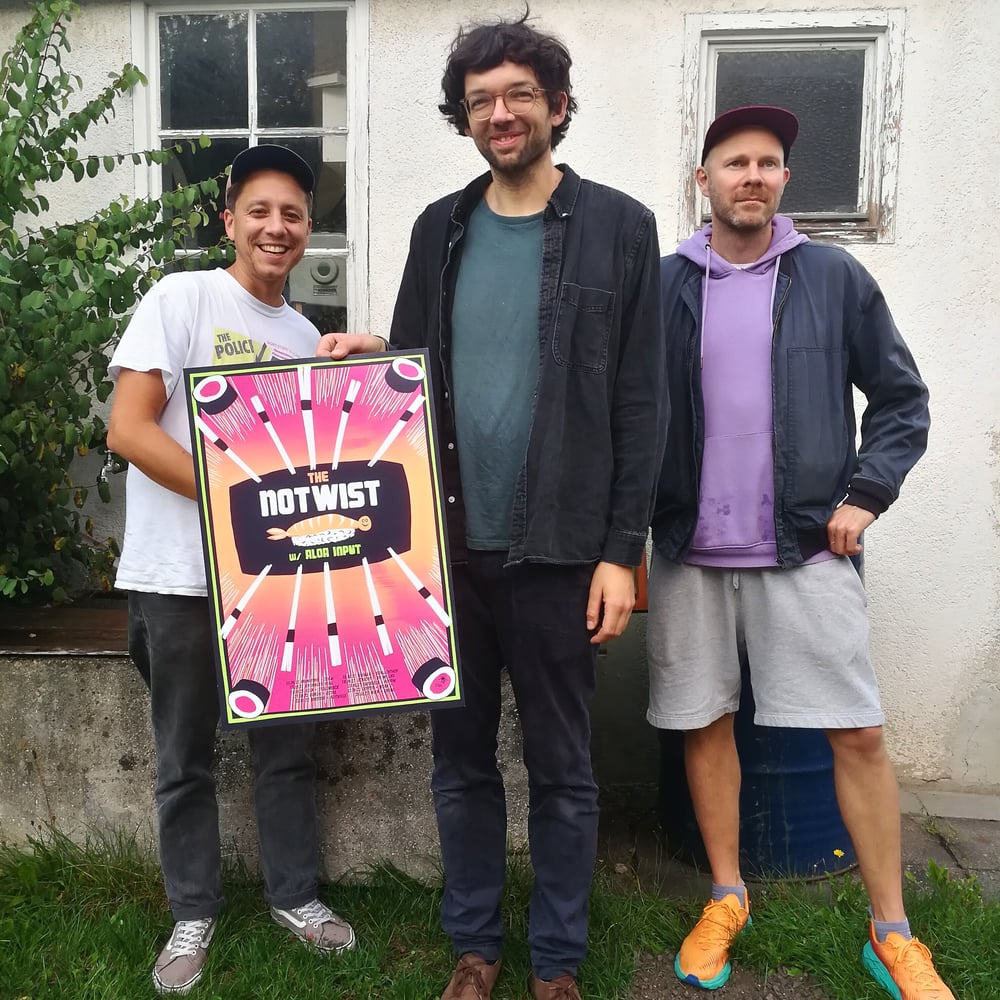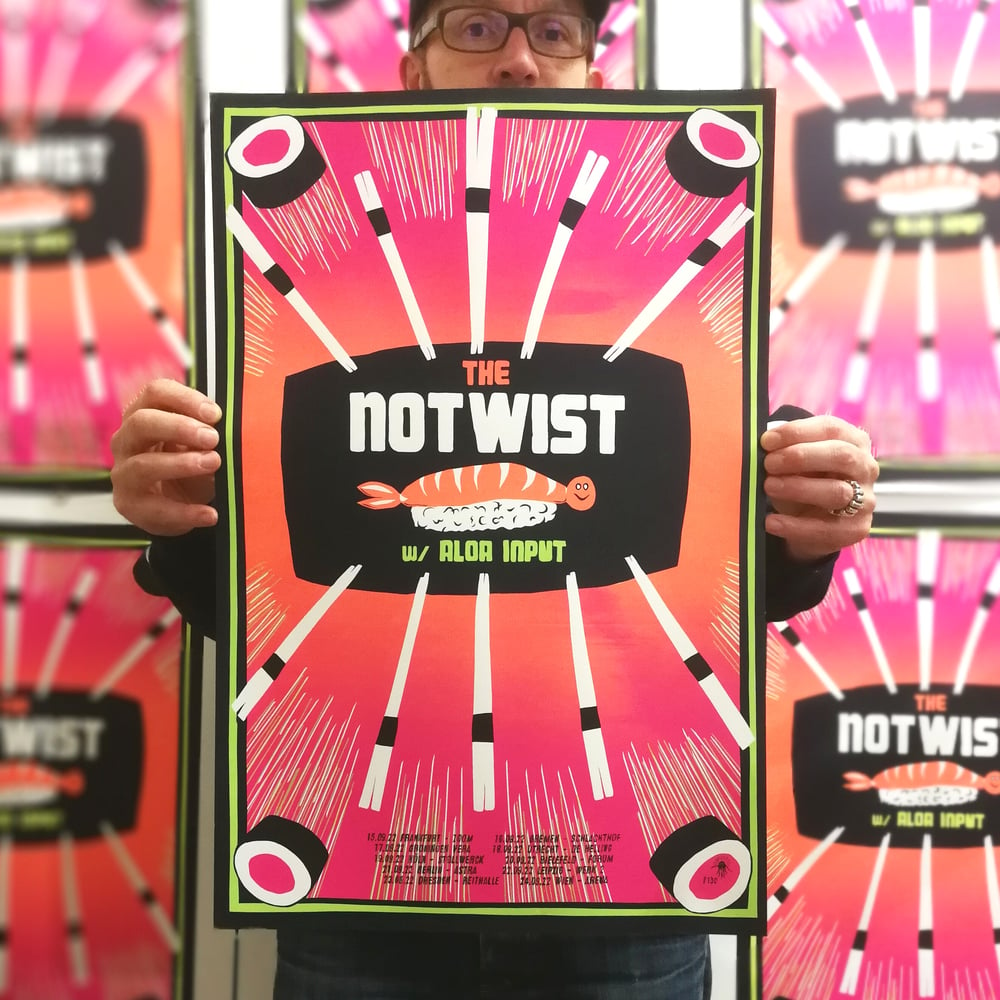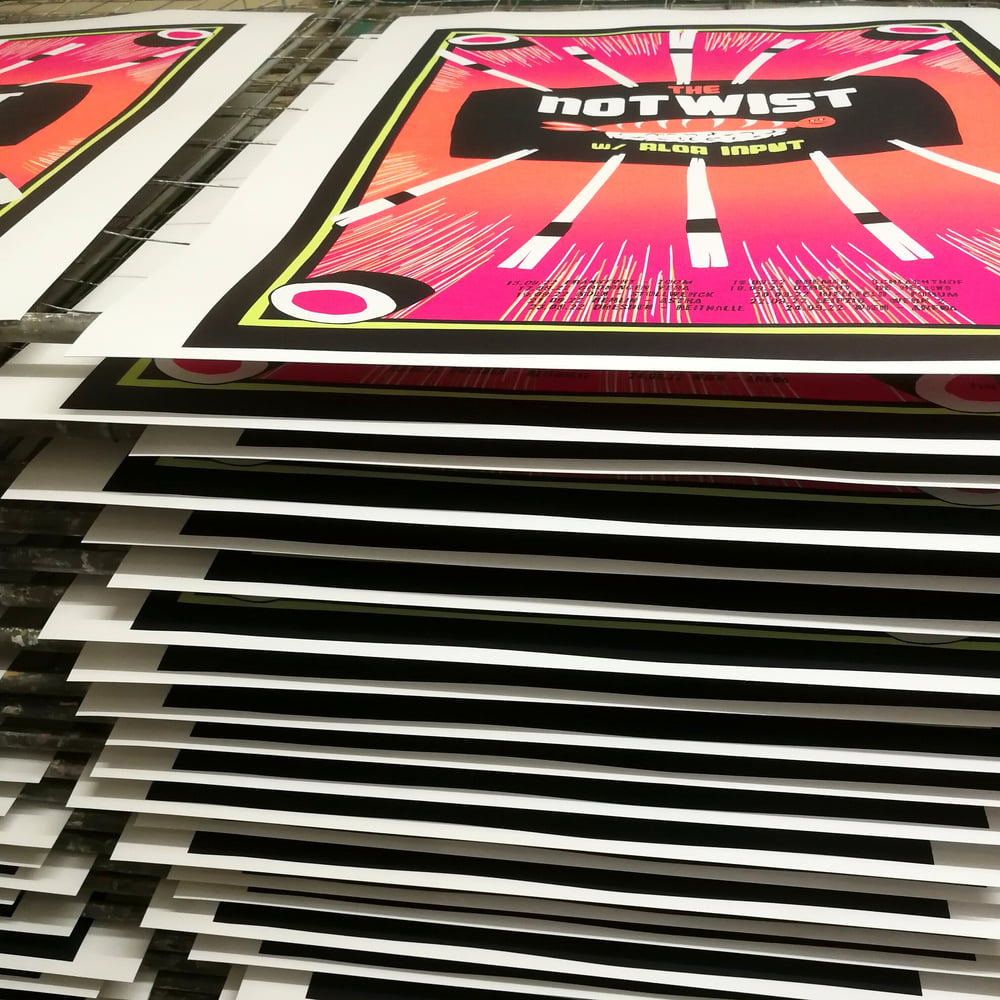 THE NOTWIST / ALOA INPUT
Tour September 2022
Señor Burns Gigposter #238
Markus Acher and I met for lunch recently at one of his favourite japanese kitchen.
So why not some SUSHI for the gig poster?
I'm no 100% vegetarian, but I totally respect animals.
So it felt wrong to serve you some dead crab on this Nigiri.
That's why I added the smiley face, to make it look more of a bit being alive and funny.
A double split-fountain of fishy bright pink and orange, some Wasabi-green and the key-colour again is a very dark navy blue with black and silver that causes some fancy glimmer.
Yummy, isn't it?
3 screens
printed on natural white 270g
60 x 40 cm / approx. 23,6" x 15,7"
signed & numbered edition of 130
Want it already framed or with wooden poster hanger?
Check the RAHMEN / FRAMES section and make your choice out of the 40x60cm frames or the wooden magnetic hanger ;) - go to RAHMEN / FRAMES
IMPORTANT - INTL SHIPPING!
Due to the recently changed sizes & prices from DHL, shipping of FRAMED posters or FRAMES seperately is not possible for the price as displayed!
Sending a single frame as DHL-package causes 45.-€ shipping costs!!!
If you consider ordering FRAMES or FRAMED work, get in touch in advance or expect a seperate invoice. Thanks for your understanding.
Versand/shipping:
Germany - DHL Paket, tracking, rolled in hard-tube
Everywhere else - DHL letter, tracking, rolled in hard-tube
Illustration_design_handpulled screenprint:
Señor Burns