THE NOTWIST
(april 2022)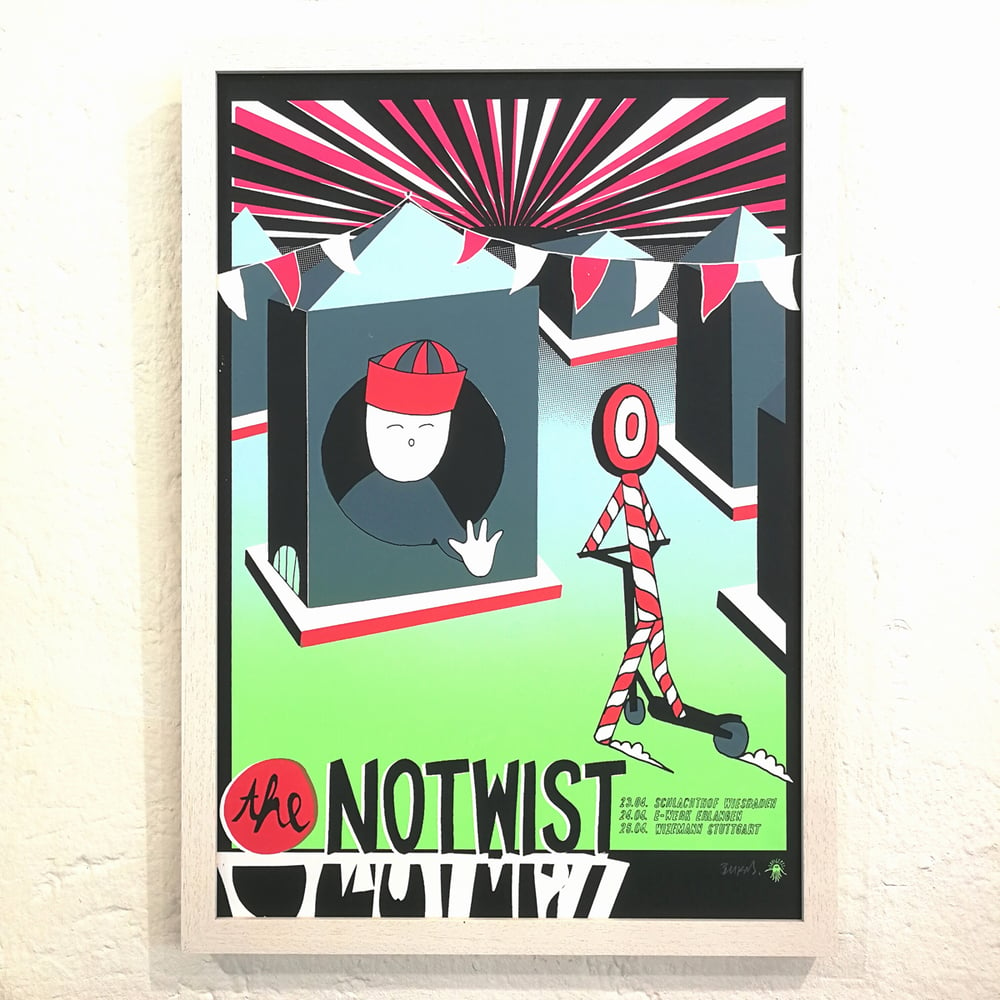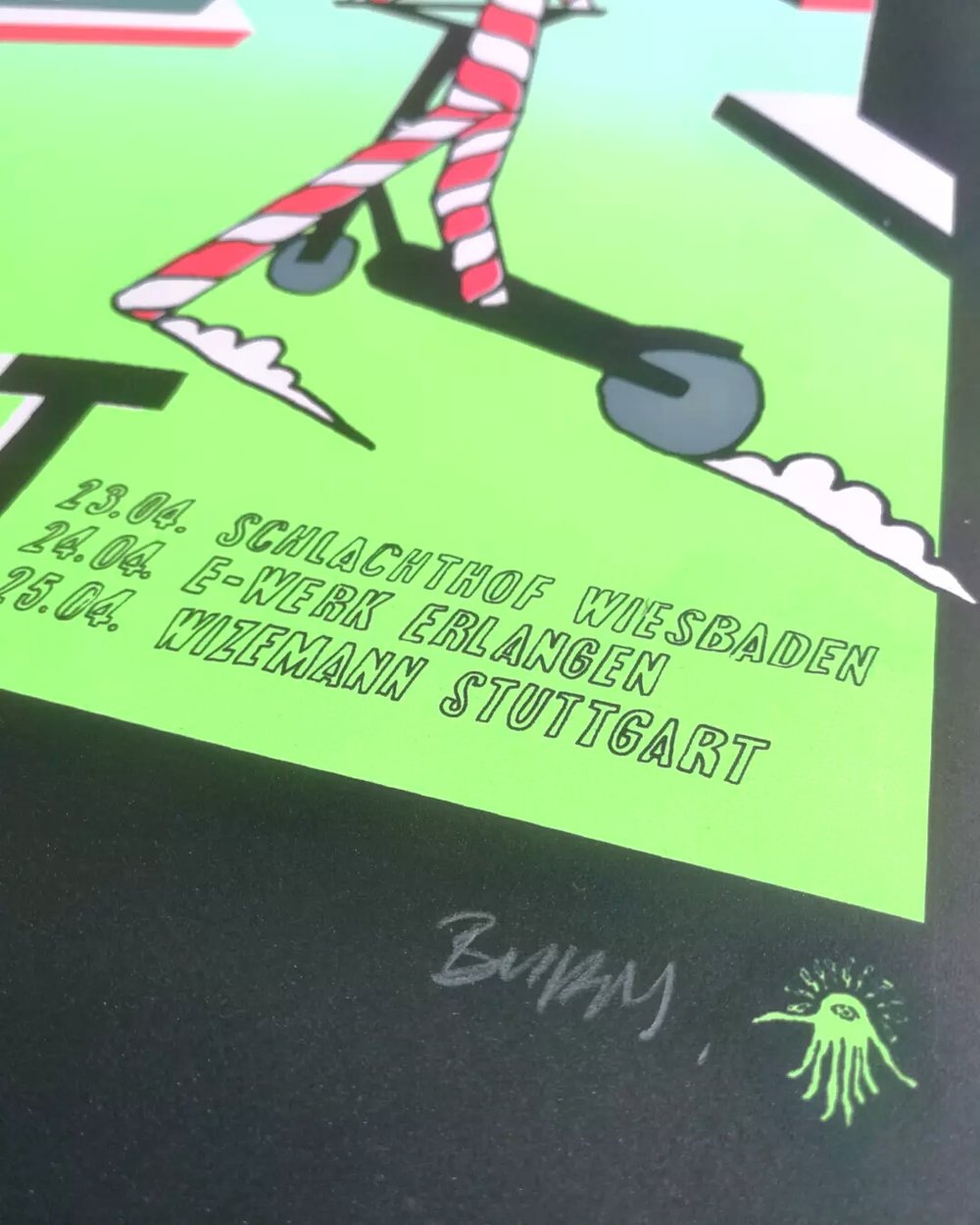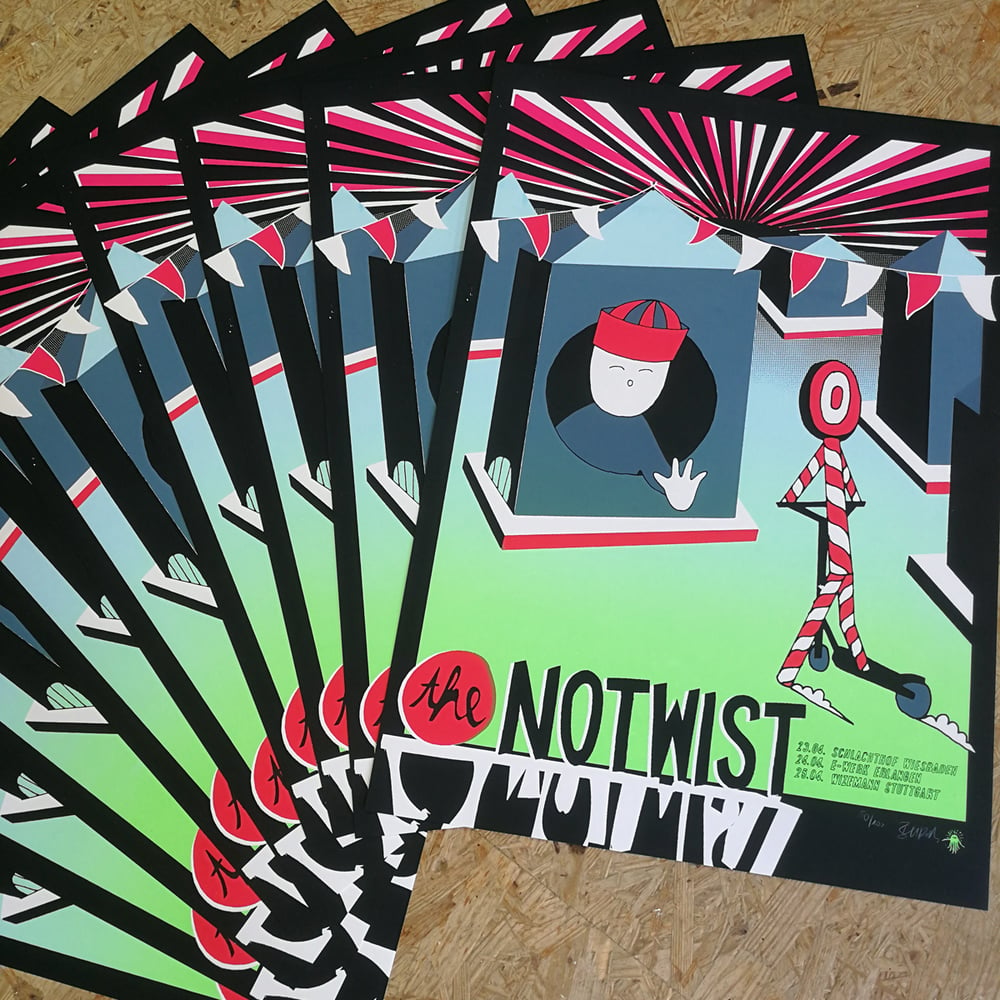 THE NOTWIST (april 2022)
Mini-Tour 23./24./25.04.2022
Señor Burns gig poster #234
Starting the 2022 gig poster season with another one for the mighty NOTWIST!
Finally playing three re-scheduled shows on this mini tour.
A twisted guy on the scooter, will he be stopped?
He had been waiting for too long to be on a stroll again.
And everything around is too exciting... ah, these kids.
4 screens
printed on warmwhite semi-rough 300g/m²
35x50 cm / approx. 13.8" x 19.7"
signed & numbered edition of 100
Want it already framed or with wooden poster hanger?
Check the RAHMEN / FRAMES section and make your choice out of the 35x50cm frames or the wooden magnetic hanger ;) - go to RAHMEN / FRAMES
IMPORTANT - INTL SHIPPING!
Due to the recently changed sizes & prices from DHL, shipping of FRAMED posters or FRAMES seperately is not possible for the price as displayed!
Sending a single frame as DHL-package causes 45.-€ shipping costs!!!
If you consider ordering FRAMES or FRAMED work, get in touch in advance or expect a seperate invoice. Thanks for your understanding.
Versand/shipping:
Germany - DHL Paket, tracking, rolled in hard-tube
Everywhere else - DHL letter, tracking, rolled in hard-tube
Illustration/Design/Handprint:
Señor Burns