THE NOTWIST
(Rolling Stone Beach 23)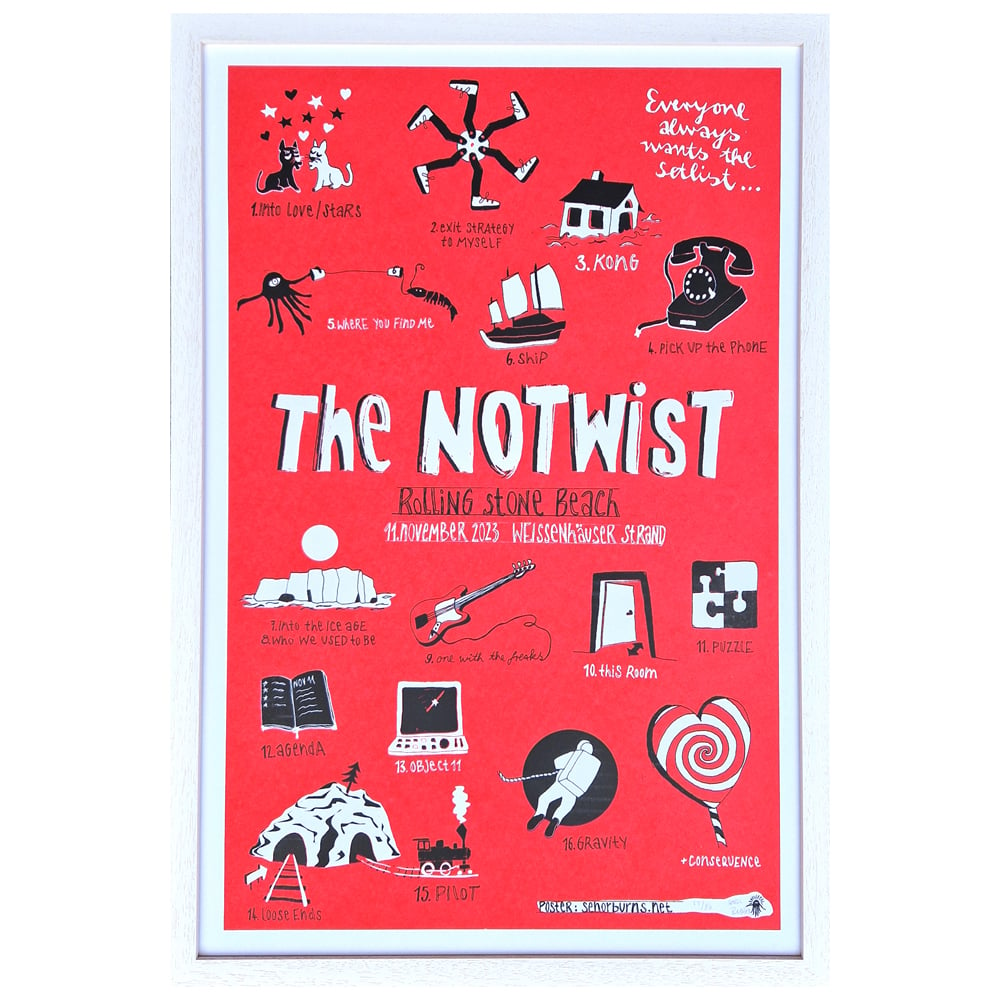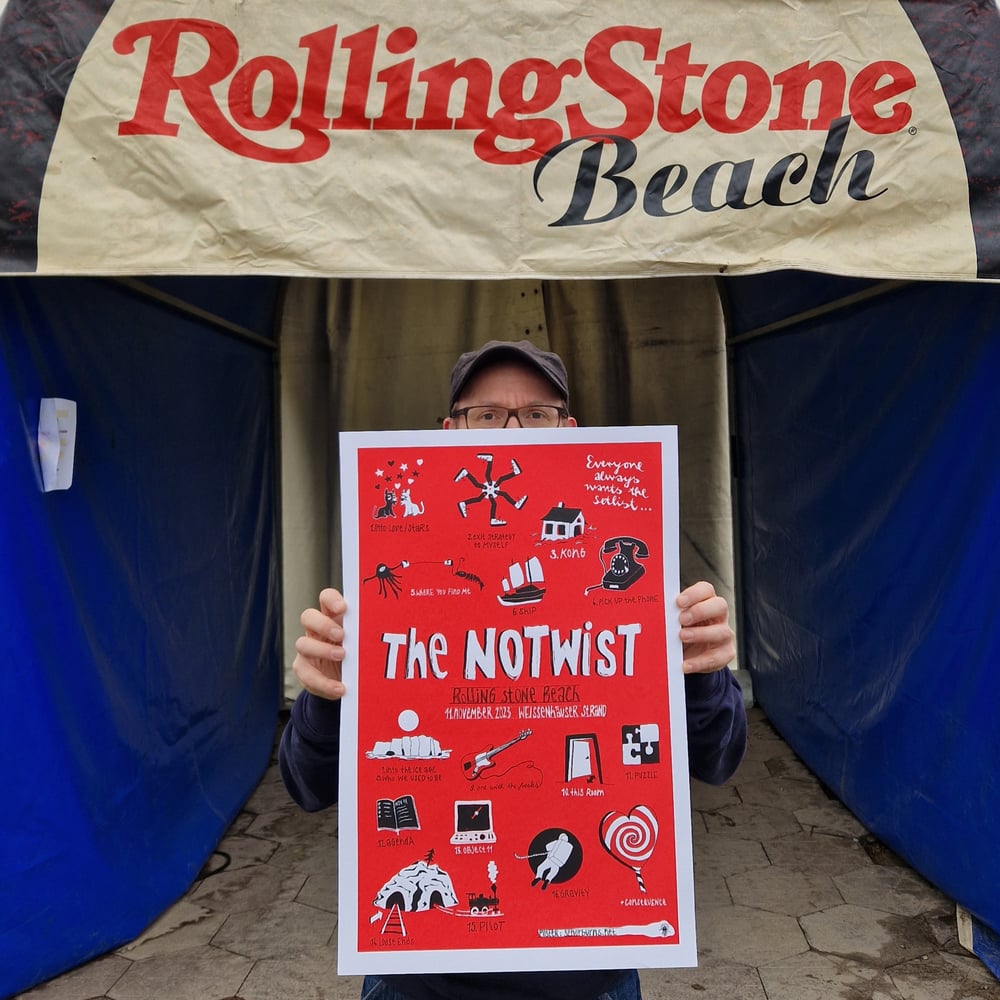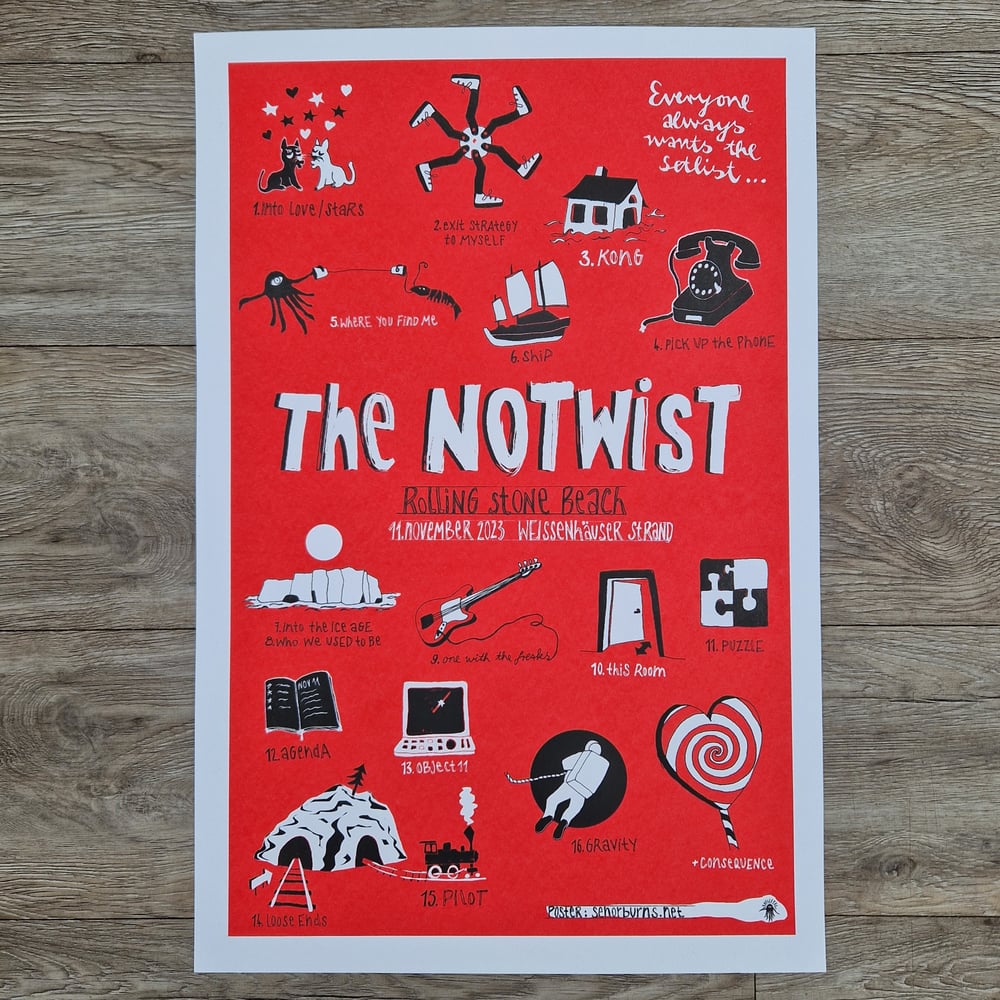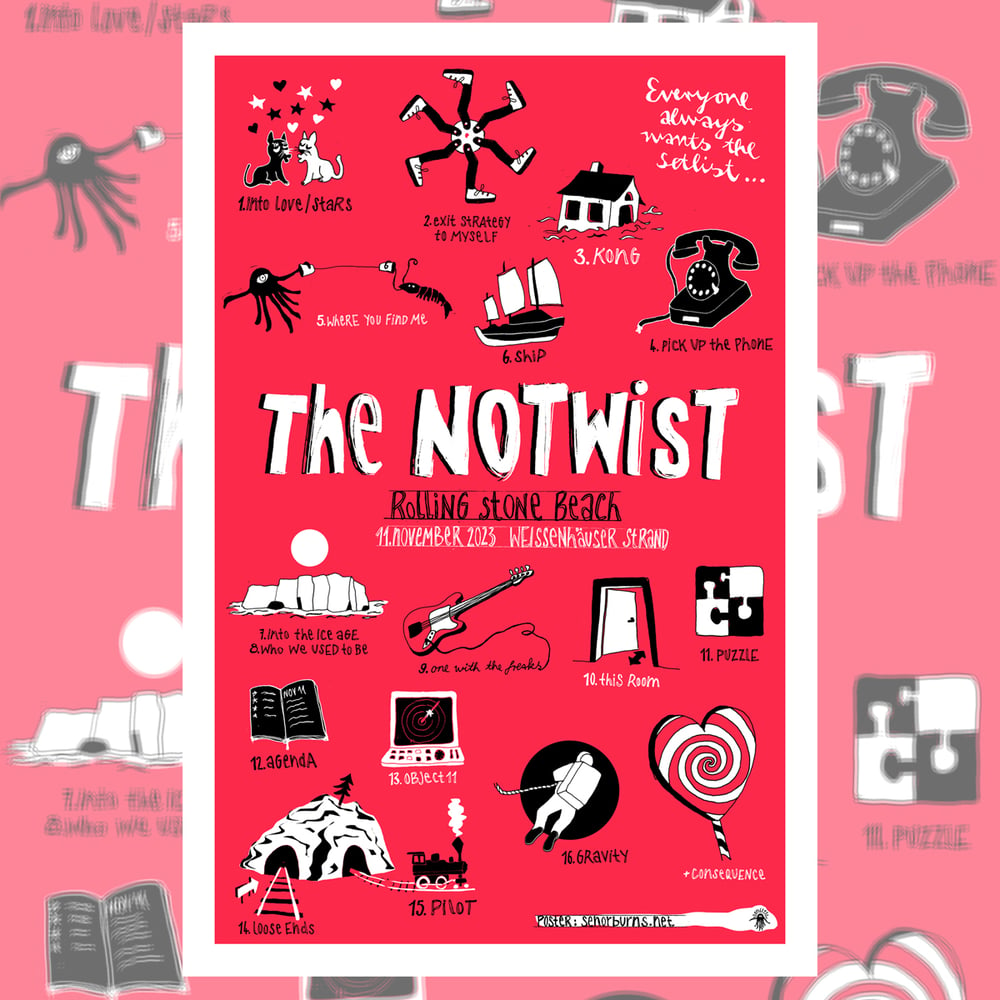 THE NOTWIST
Rolling Stone Beach 11. November 2023
Señor Burns Gigposter #262
"Everyone always wants the Setlist..."
Here you go!
Das ist doch was: eine Setlist für Alle. Keine willkürliche Auswahl, sondern tatsächlich die Reihenfolge der Songs vom Auftritt beim Rolling Stone Beach 2023 am Weißenhäuser Strand. Leider hat am Ende die Zeit nicht mehr für die Zugabe gereicht... :(
2 screens
printed on extra-rough white 270g
40 x 60 cm / approx. 15.7" x 23.6"
signed & numbered edition of 80
Want it already framed or with wooden poster hanger?
Check the RAHMEN / FRAMES section and make your choice out of the 40x60cm frames or the wooden magnetic hanger ;) - go to RAHMEN / FRAMES
IMPORTANT - INTL SHIPPING!
Due to the recently changed sizes & prices from DHL, shipping of FRAMED posters or FRAMES seperately is not possible for the price as displayed!
Sending a single frame as DHL-package causes 45.-€ shipping costs!!!
If you consider ordering FRAMES or FRAMED work, get in touch in advance or expect a seperate invoice. Thanks for your understanding.
Versand/shipping:
Germany - DHL Paket, tracking, rolled in hard-tube
Everywhere else - DHL package, tracking, rolled in hard-tube
Illustration_design_handpulled screenprint:
Señor Burns