HOCHZEITSKAPELLE
T-Shirt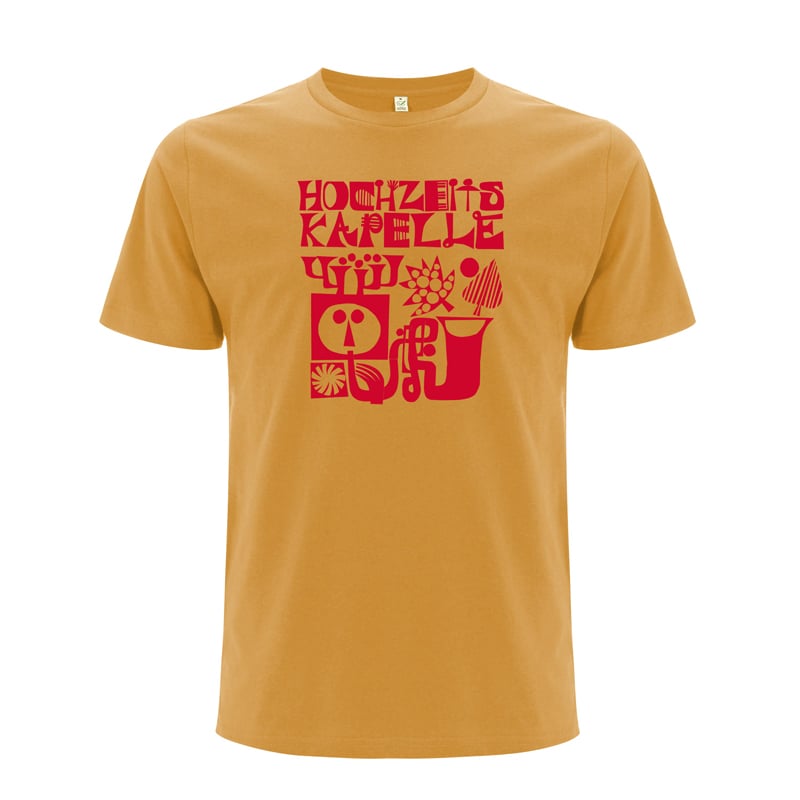 HOCHZEITSKAPELLE
T-Shirt
(zur Auswahl "SELECT OPTION" anklicken)
Premiere: 😍
Es gibt T-Shirts!!!
"Vielen vielen Dank dafür. Es freut uns selber seeeeeehr."
Entworfen von Adam Higton
https://www.facebook.com/adam.higton
Es gibt drei verschiedene Farbkombinationen:
- ROTER Druck auf MANGO Shirt
- BLAUER Druck auf BLUE DUSK Shirt
- SCHWARZER Druck auf PISTAZIE Shirt
Wasserbasierte Druckfarben auf fairen Shirts (Bio-Baumwolle EarthPositive von CONTINENTAL), der Einfachkeit halber auf einem UNISEX-Modell in den Größen XS-XXL in jeweils kleiner Stückzahl lieferbar.
Viel Freude und einen schönen Sommer!
******************************************
YES, we have Shirts!
Designed by Adam Higton - THANKS!
(use "SELECT OPTION" to make your choice)
Three different variations to choose from:
- RED print on MANGO shirt
- BLUE print on BLUE DUSK shirt
- BLACK print on PISTACHIO shirt
Water-based inks on fair Shirts (organic cotton, EarthPositive by CONTINENTAL)
Enjoy your new HOCHZEITSKAPELLE shirt & the summer!