SPACESHIP #1
(mini-print)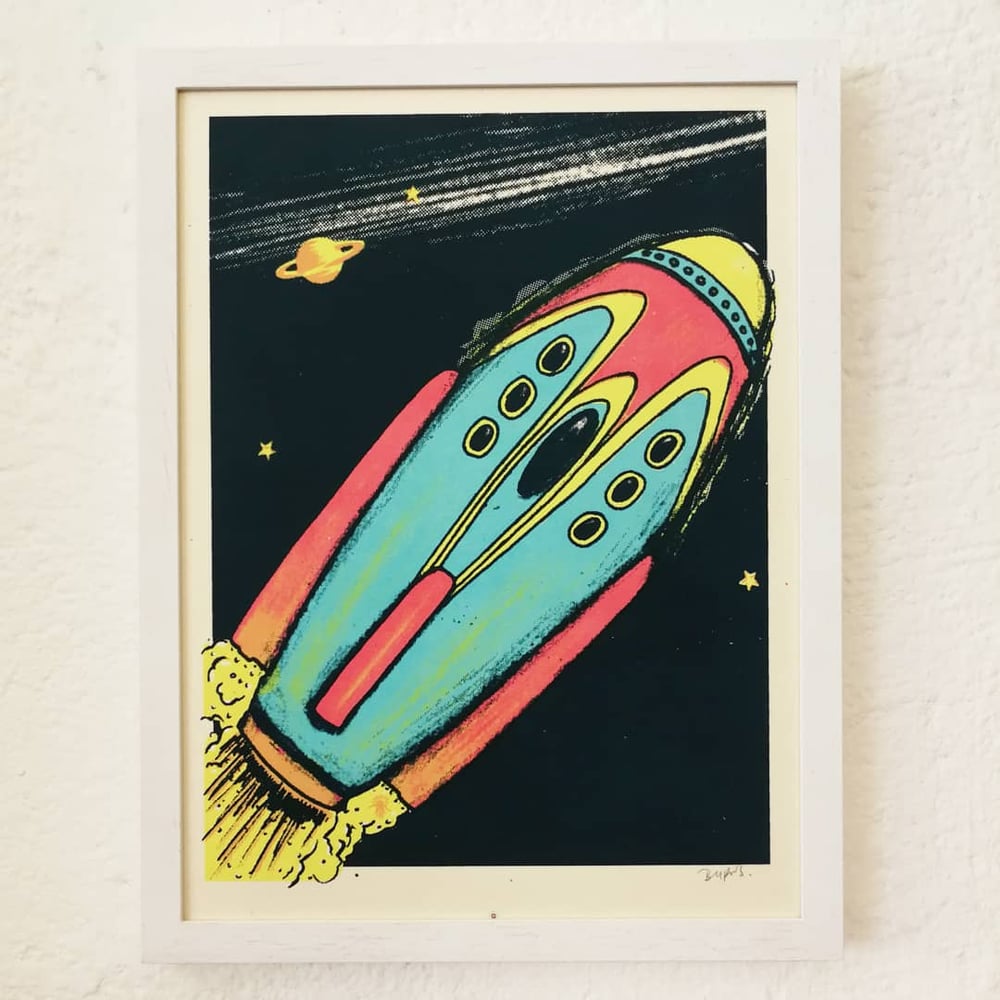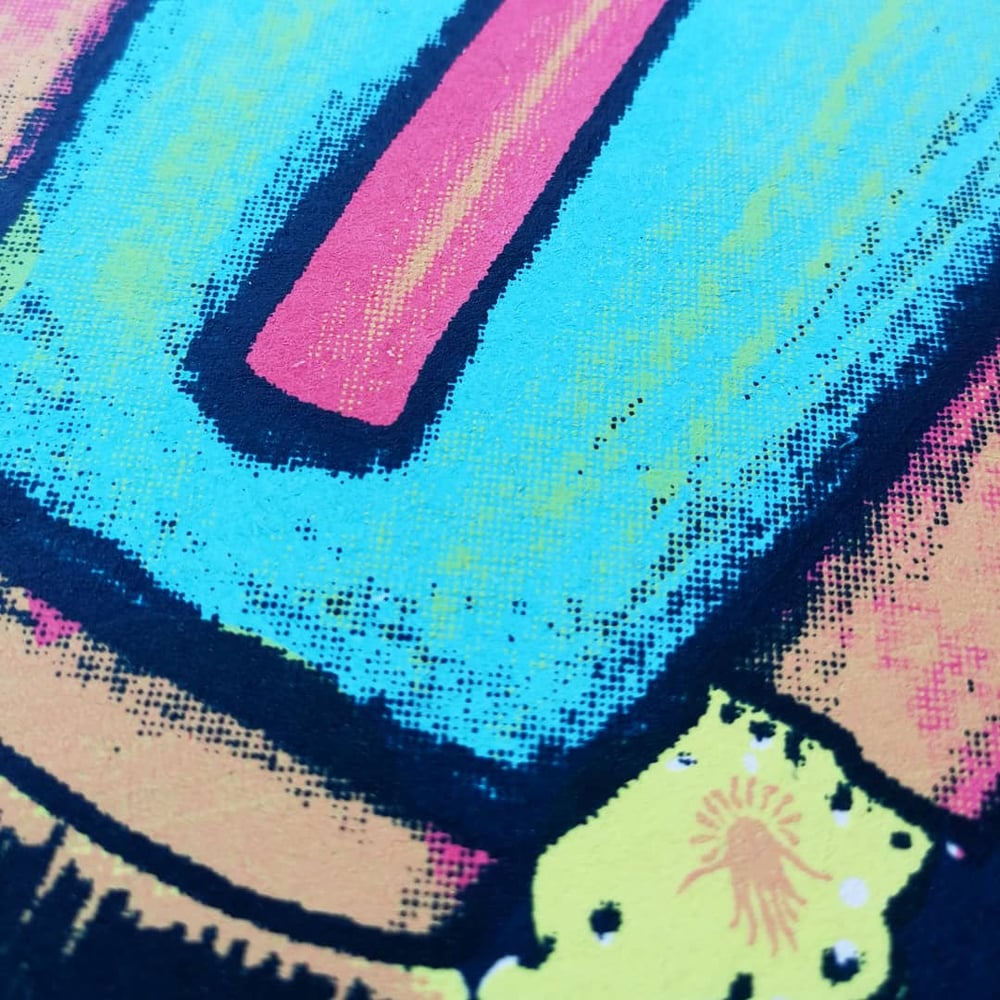 "SPACESHIP #1"
24x32 Mini-PRINT SERIES
3rd Edition coming early 2024
As from time to time some of my gig posters sell out and I claim this happens also because of the image, I decided to work again with some of the art works.
This is the latest addition to the 24x32-series:
The original gig poster for THE NOTWIST was my actually fastest to be sold-out poster ever. And since not only my daughters were big fans of the spaceship and were very helpful with executing - here it is.
Print only - or with frame - make your choice!
Both options available below.
"SPACESHIP #1"
4 screens
handprinted on 300g vanilla cream uncoated board
24 x 32 cm / aprox. 9.4"x 12.6"
3rd edition of 50, signed & numbered
single Mini-Prints ship as letter,
framed Mini-Prints ship as DHL-package