BIG JOANIE
(RSB 2021)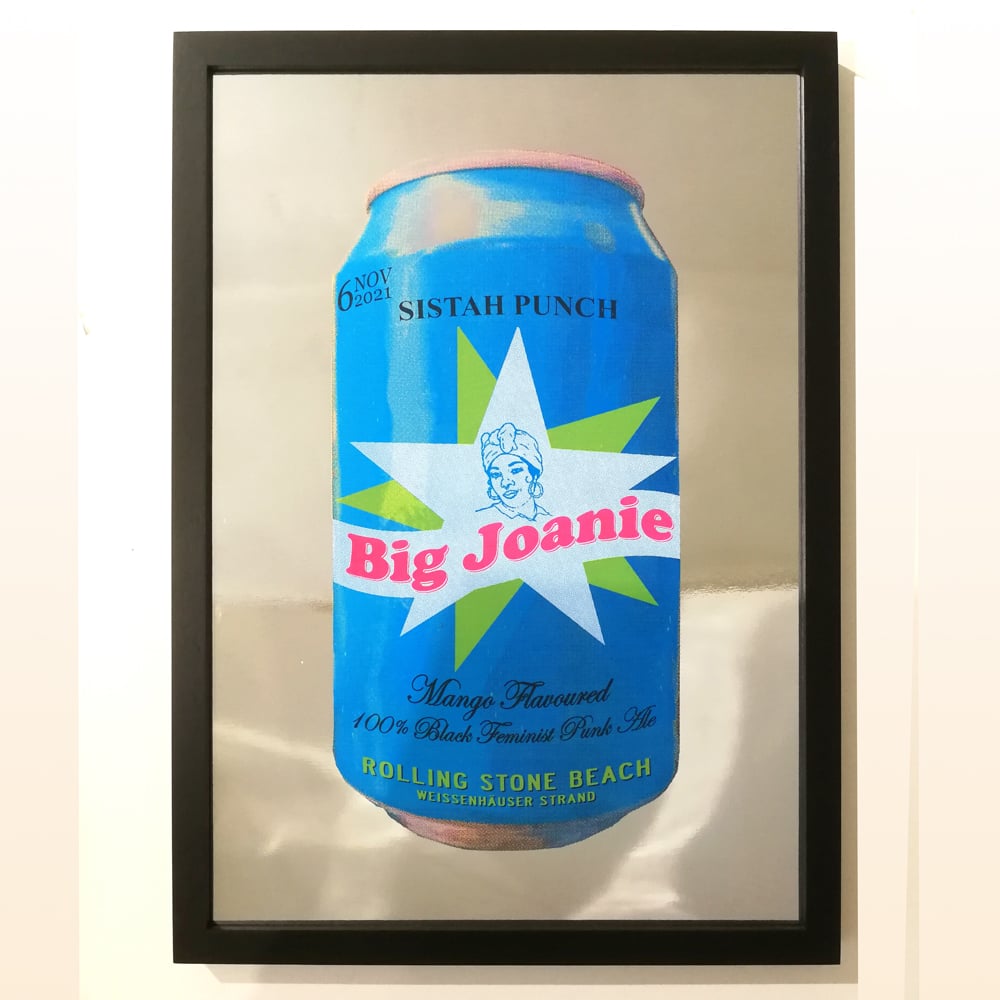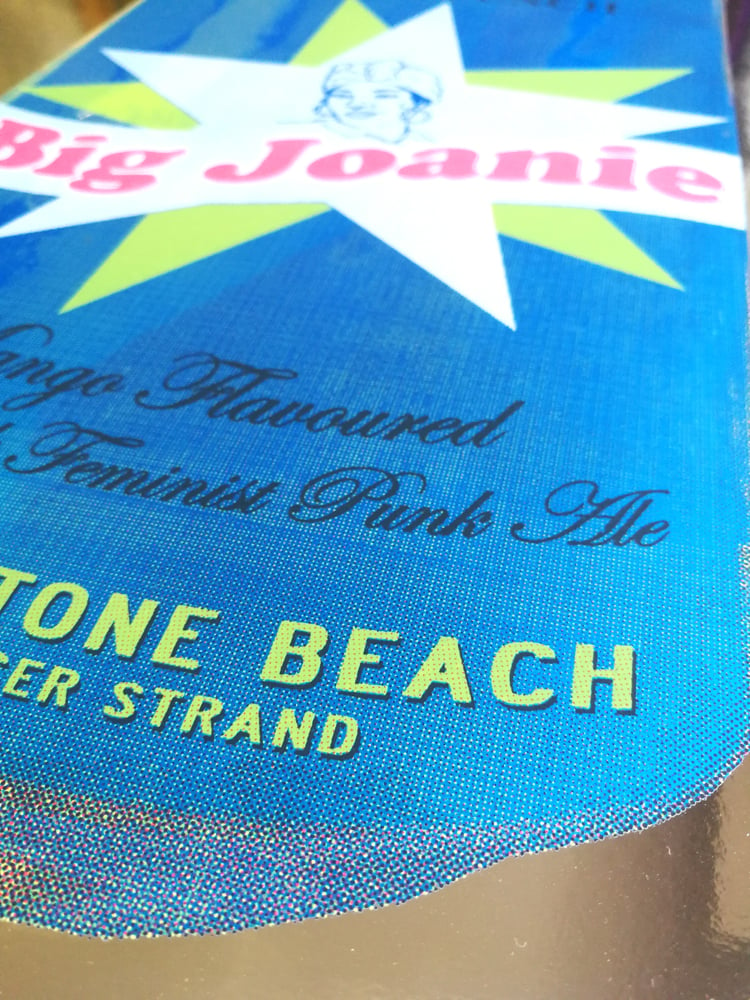 BIG JOANIE (RSB 2021)
Rolling Stone Beach Nov 6th, 2021
Señor Burns gig poster #233
Cheers!
Here's the "Mango-flavoured 100% Black Feminist Punk Ale" I did for the band BIG JOANIE from London.
Since the band likes the good taste of a nice beer, would there be a better match for a Festival-poster than a beer-can?
5 screens
printed on mirror-foil 300g/m²
35 x 50 cm / approx. 13.8" x 19.7"
Edition of 40, all signed & numbered on the back
Versand/shipping:
Germany - DHL Paket, tracking, rolled in hard-tube
Everywhere else - DHL letter, tracking, rolled in hard-tube
Framed prints will be shipped flat and safely packed of course!
Illustration/Design/Handprint:
Señor Burns