BILLY TALENT
(Munich 2022)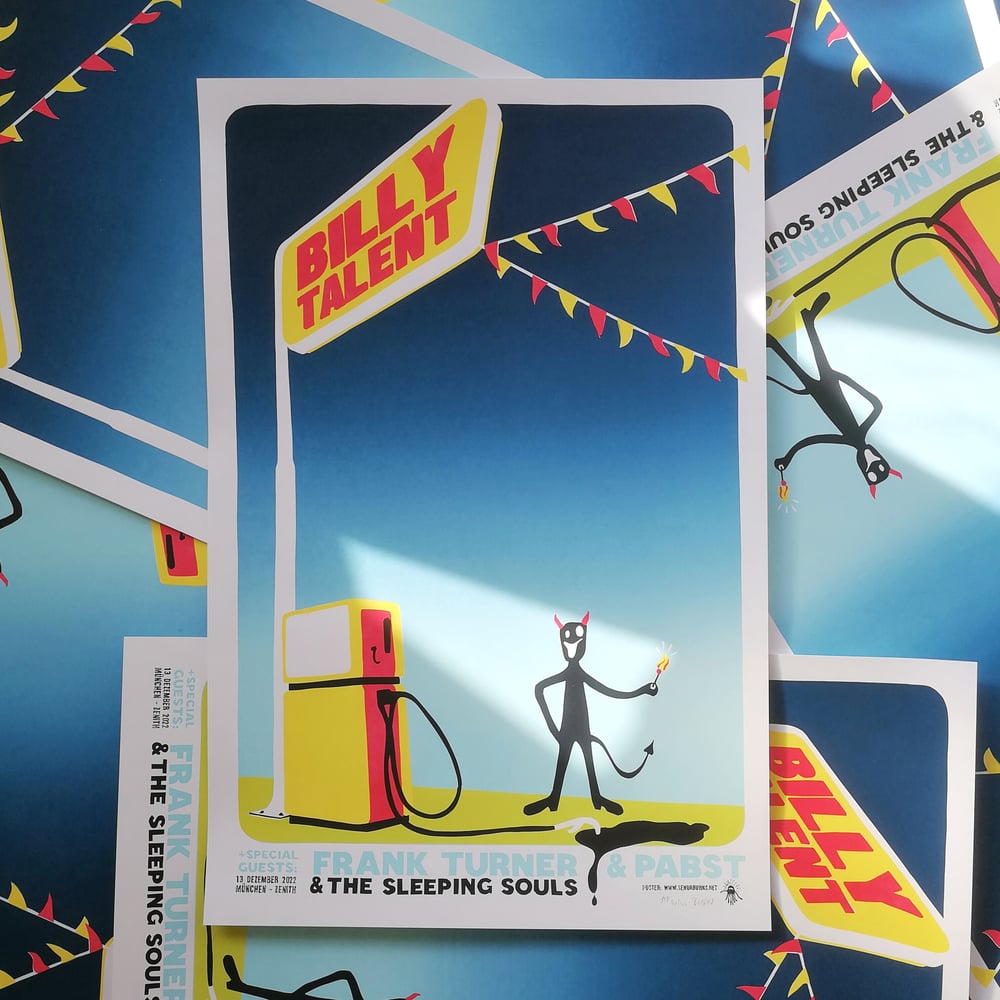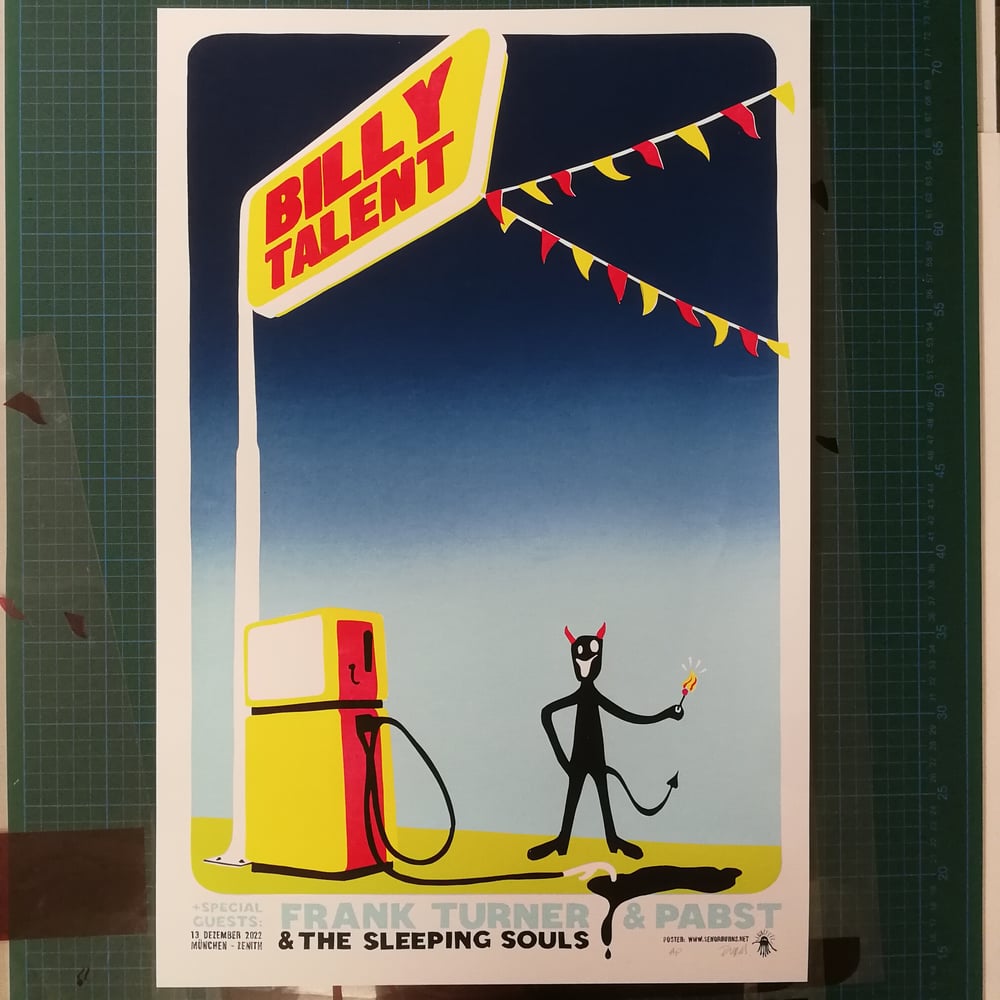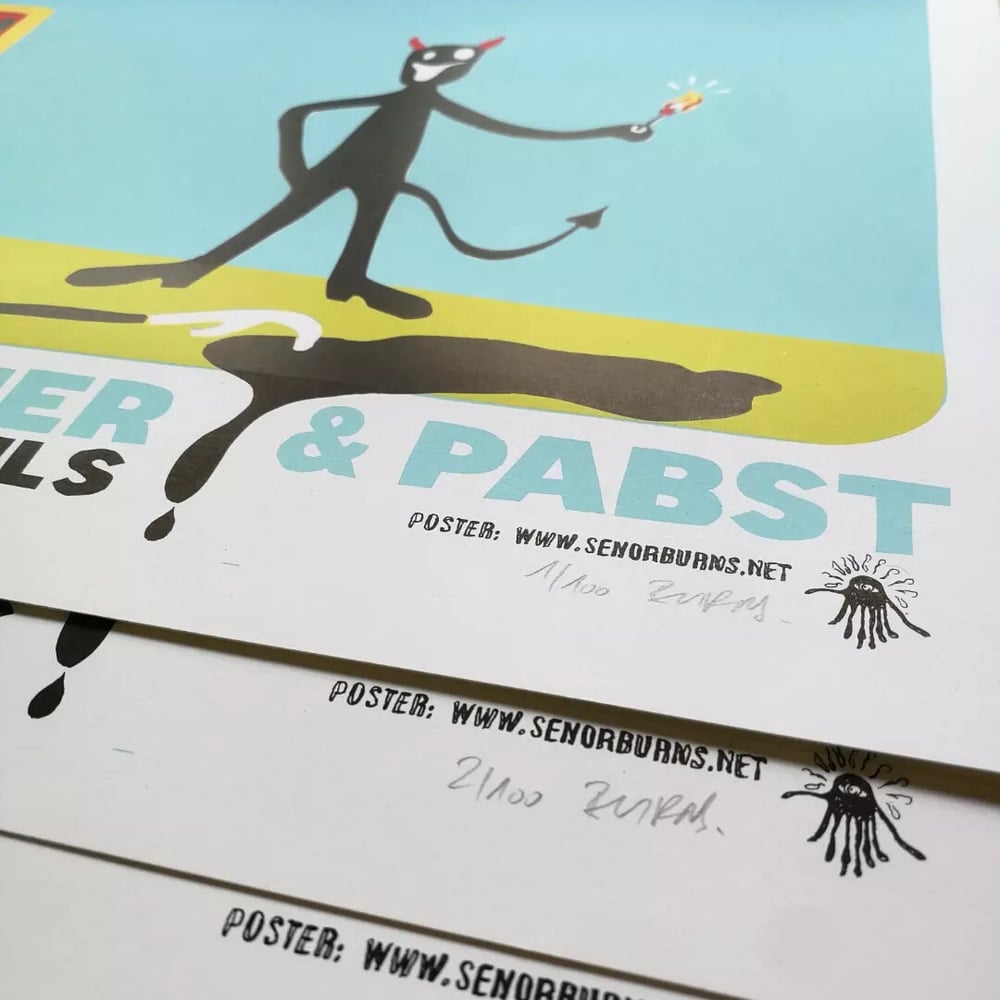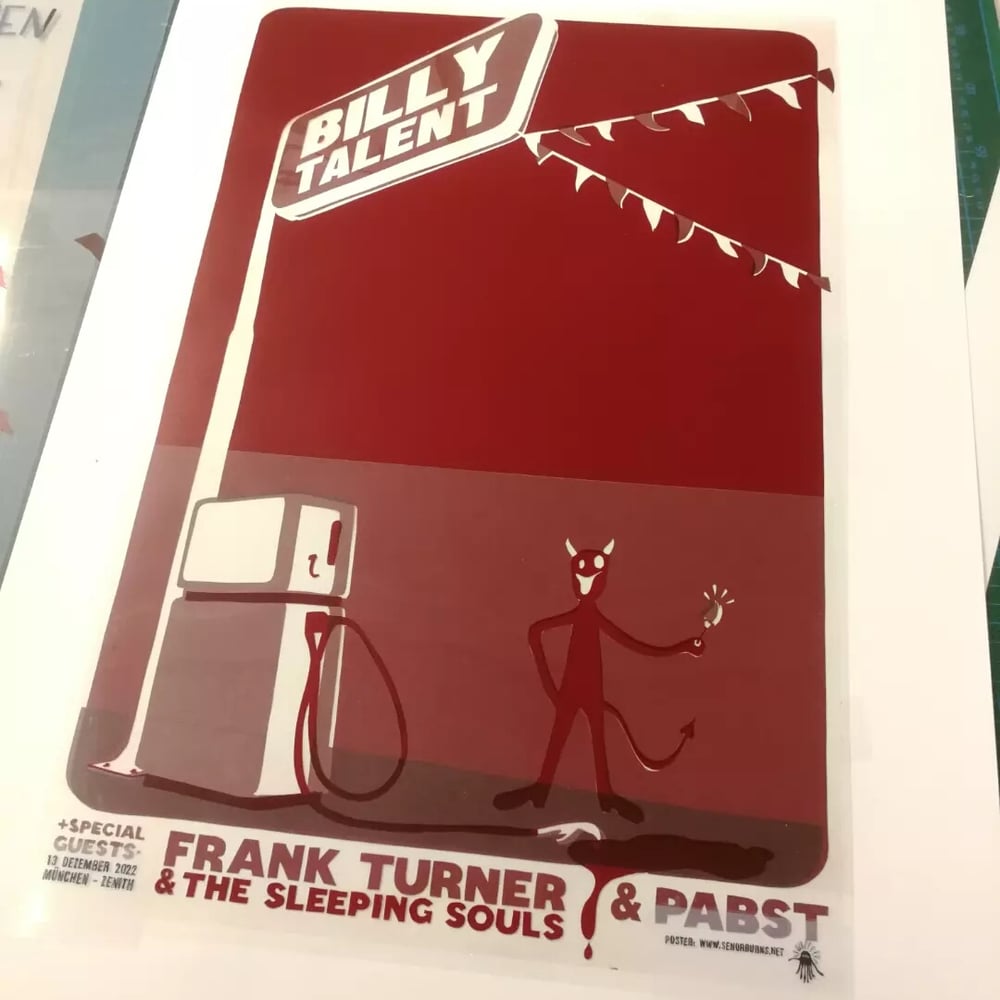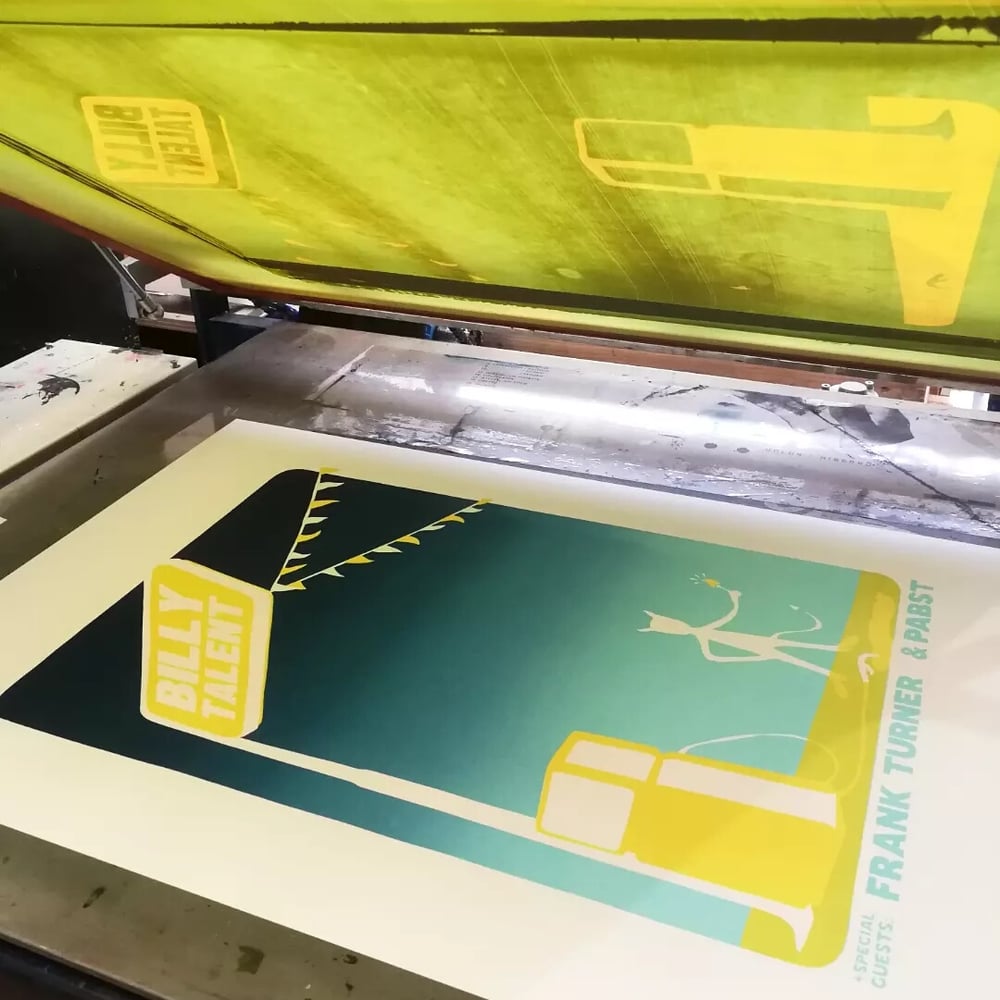 BILLY TALENT / FRANK TURNER & THE SLEEPING SOULS / PABST
Zenith, München, 13.Dezember 2022
Señor Burns Gigposter #244
My final gig poster 2022 for the appearance of BILLY TALENT with FRANK TURNER and PABST at Zenith, Munich.
The limited edition of 100 is part of a series of gig posters for all 12 german gigs and exclusively available at the shows. Really happy to be part of this and the opportunity of contributing an artwork next to some beloved coleagues, organzied by the lovely ANTJE "GRACE HELLY" from Hamburg.
The band donates all their proceeds of the poster sales to WARCHILD CANADA which I guess is a great move.
So I decided to also donate parts of my proceeds to the projects I try to support during christmas time, VIVA CON AGUA e.V. and MÜNCHNER KÄLTEBUS e.V.💧 ❄️
Available here is a part of my edition of artist proofs (AP-copies).
Once again this poster is 100% handmade - cutted Rubylith and handwritten type, handprinted by yours sincerely.
4 screens
printed on natural white 270g
60 x 40 cm / approx. 23,6" x 15,7"
signed & numbered edition AP-copies
Want it already framed or with wooden poster hanger?
Check the RAHMEN / FRAMES section and make your choice out of the 40x60cm frames or the wooden magnetic hanger ;) - go to RAHMEN / FRAMES
IMPORTANT - INTL SHIPPING!
Due to the recently changed sizes & prices from DHL, shipping of FRAMED posters or FRAMES seperately is not possible for the price as displayed!
Sending a single frame as DHL-package causes 45.-€ shipping costs!!!
If you consider ordering FRAMES or FRAMED work, get in touch in advance or expect a seperate invoice. Thanks for your understanding.
Versand/shipping:
Germany - DHL Paket, tracking, rolled in hard-tube
Everywhere else - DHL letter, tracking, rolled in hard-tube
Illustration_design_handpulled screenprint:
Señor Burns