KUTTER
(art-print)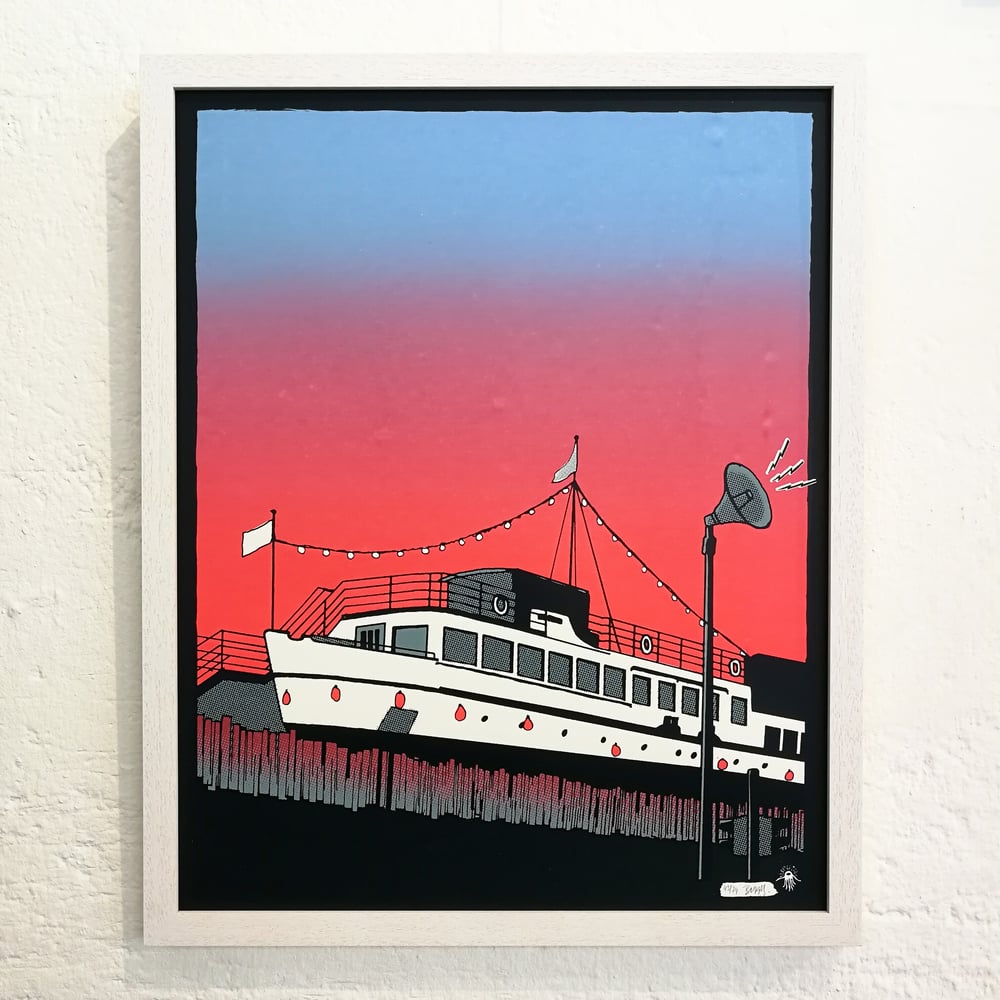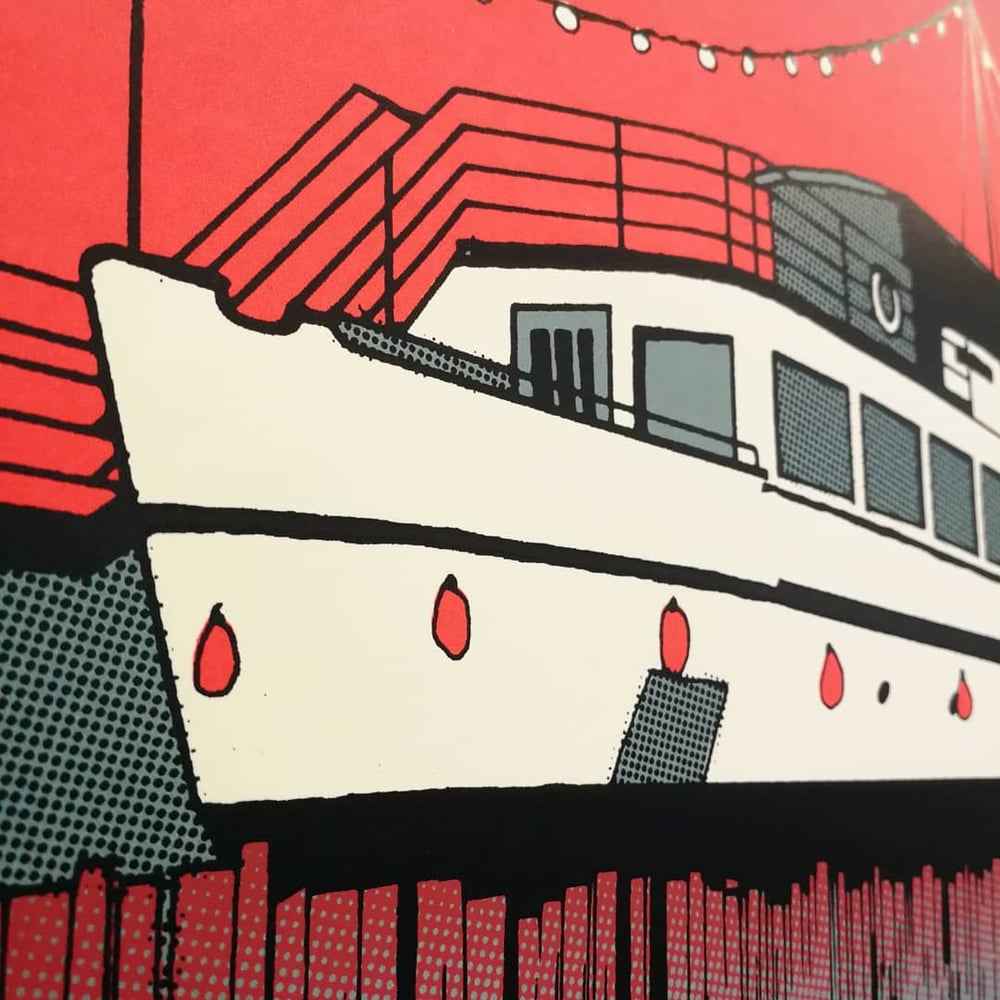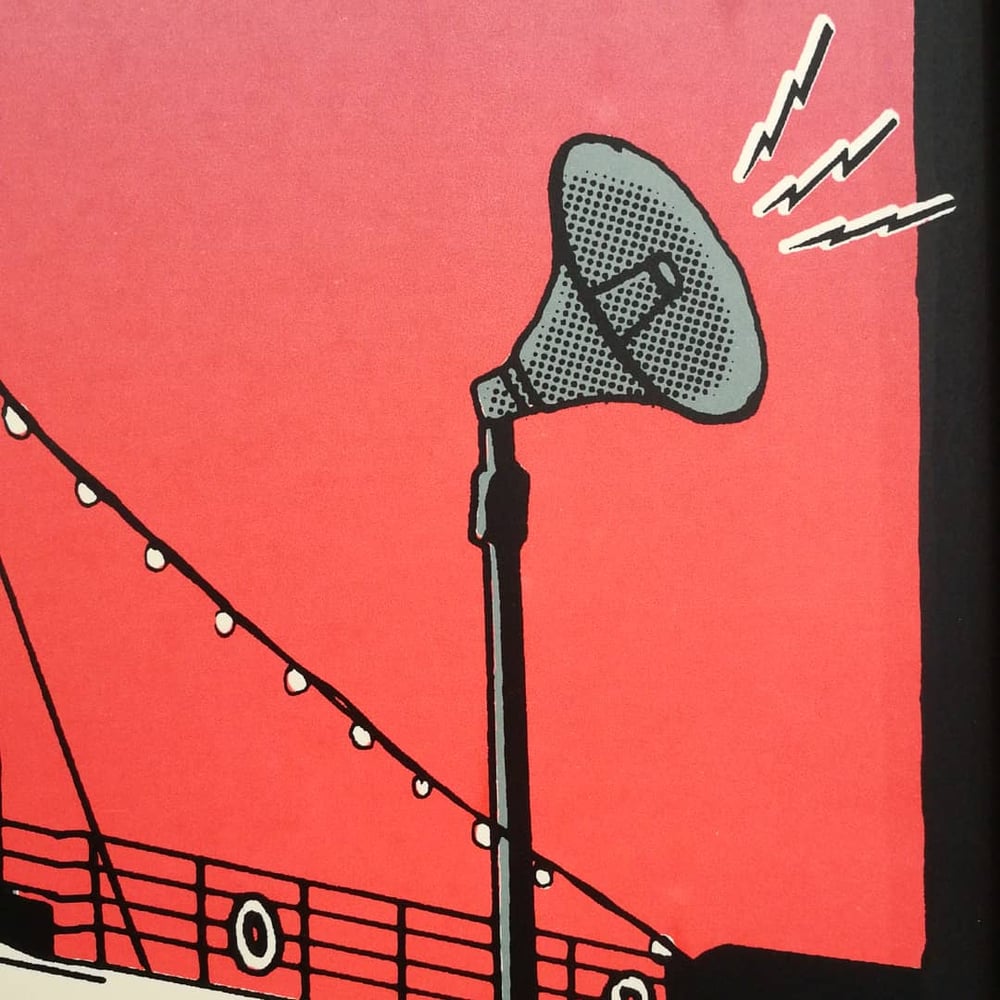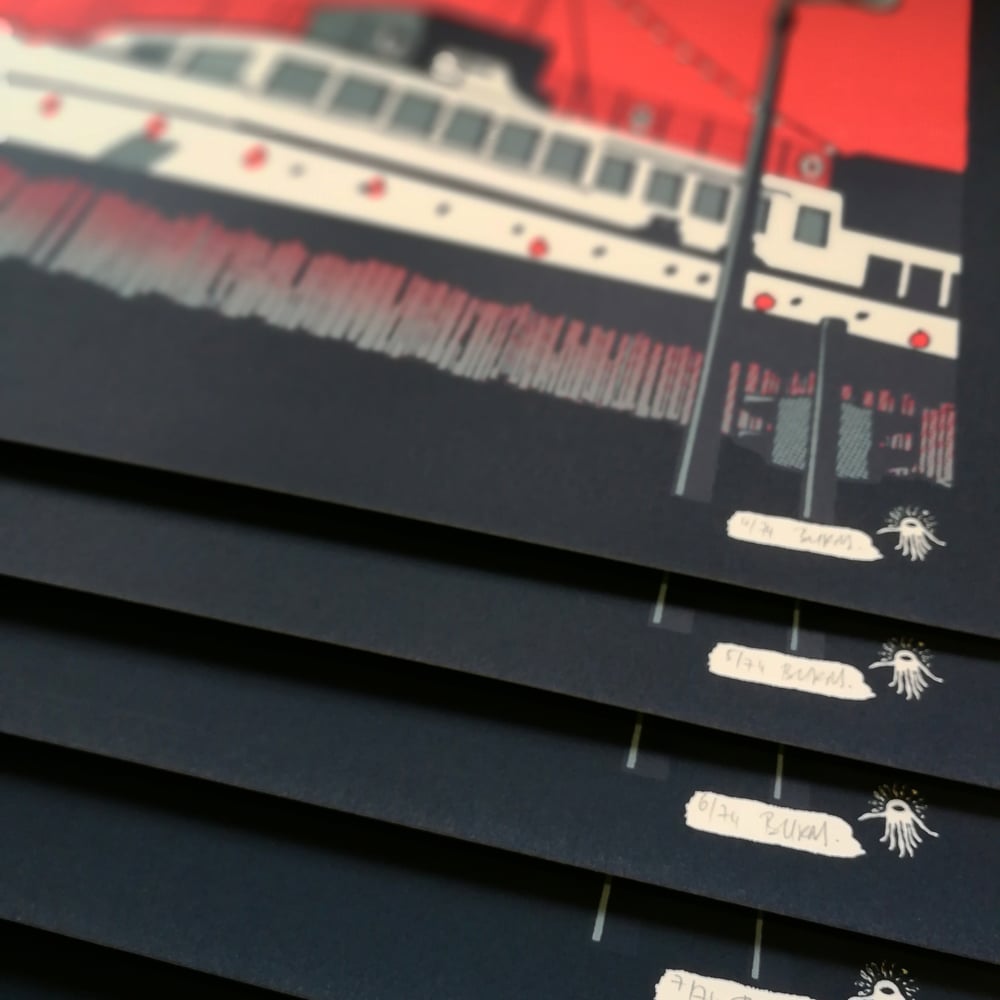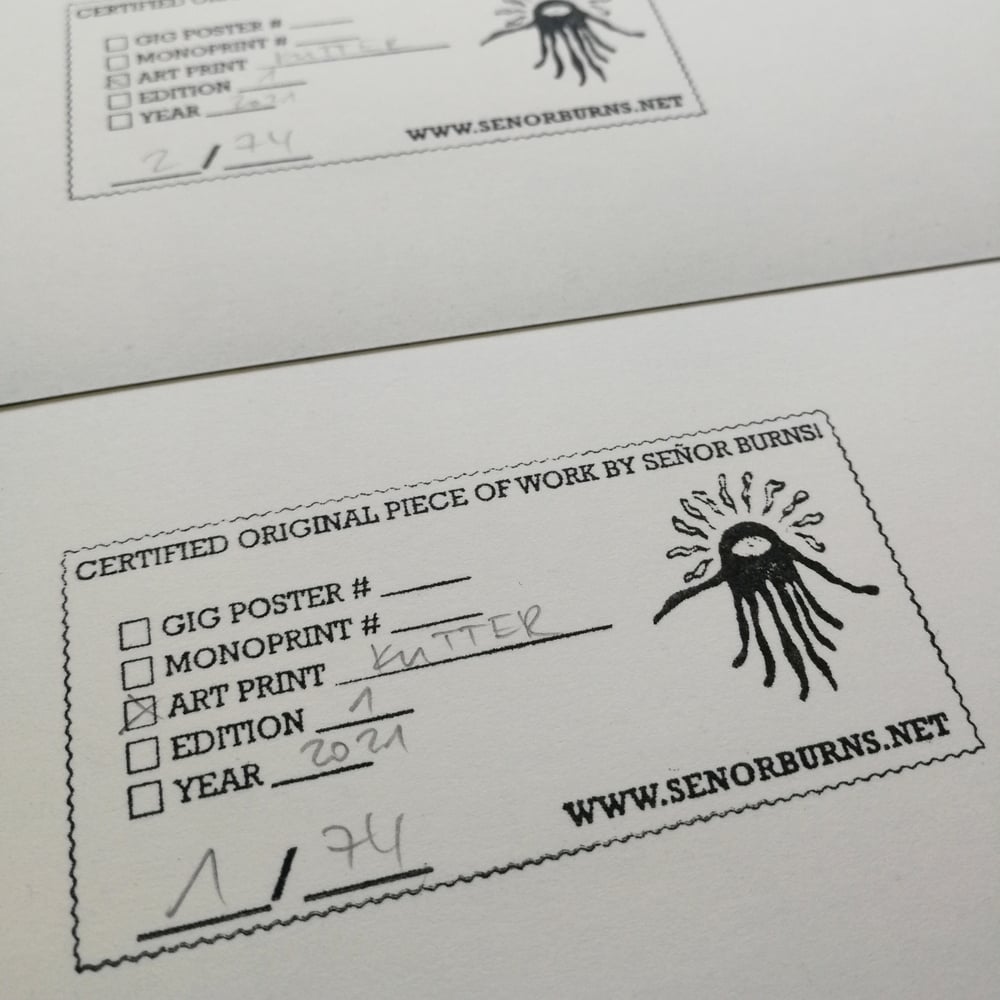 "KUTTER"
Art-Print (40 x 50 cm)
New!
Jawoll, endlich auch im großen Art-Print Format erhältlich:
The image of "KUTTER" is easily recognizable as my well-known gig poster for SPIRIT FEST. It's also recognizable as the ALTE UTTING, a former ship riding the AMMERSEE close to Munich, that was transferred onto an old railway bridge in Munich and is a nice spot now for having a beer or a snack outside.
Print only - or with frame - make your choice!
Both options available below.
"KUTTER"
3 screens (1 split-fountain)
handprinted on semi-rough warm white 300g
40 x 50 cm / approx. 15.7" x 19.7"
signed & numbered 1st edition (2021) of 74
Want it already framed or with wooden poster hanger?
Check the RAHMEN / FRAMES section and make your choice out of the 35x50cm frames or the wooden magnetic hanger ;) - go to RAHMEN / FRAMES
IMPORTANT - INTL SHIPPING!
Due to the recently changed sizes & prices from DHL, shipping of FRAMED posters or FRAMES seperately is not possible for the price as displayed!
Sending a single frame as DHL-package causes 45.-€ shipping costs!!!
If you consider ordering FRAMES or FRAMED work, get in touch in advance or expect a seperate invoice. Thanks for your understanding.