SAROOS w/PROTEIN
(2017)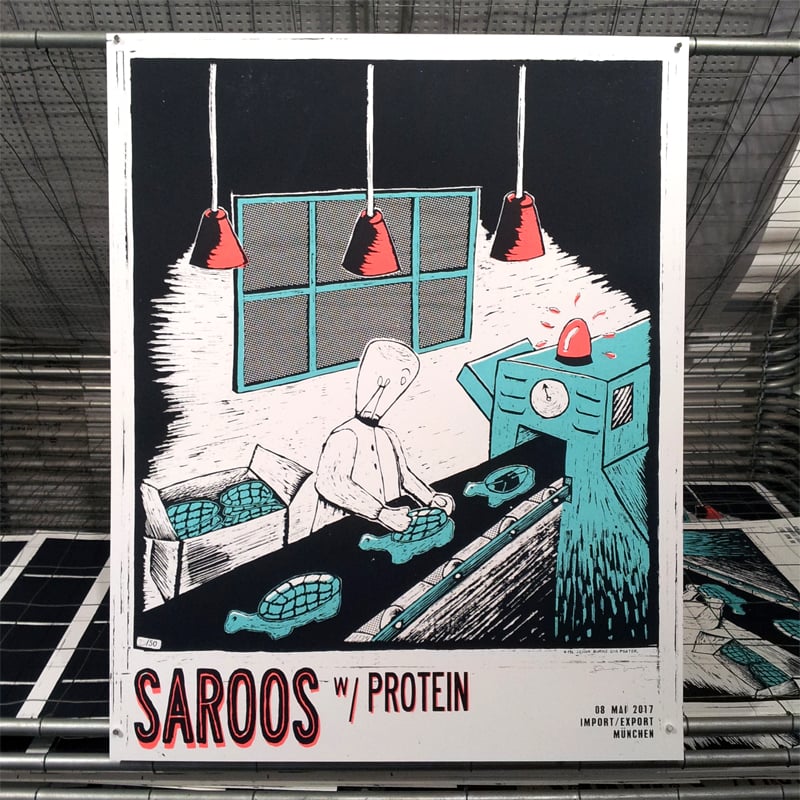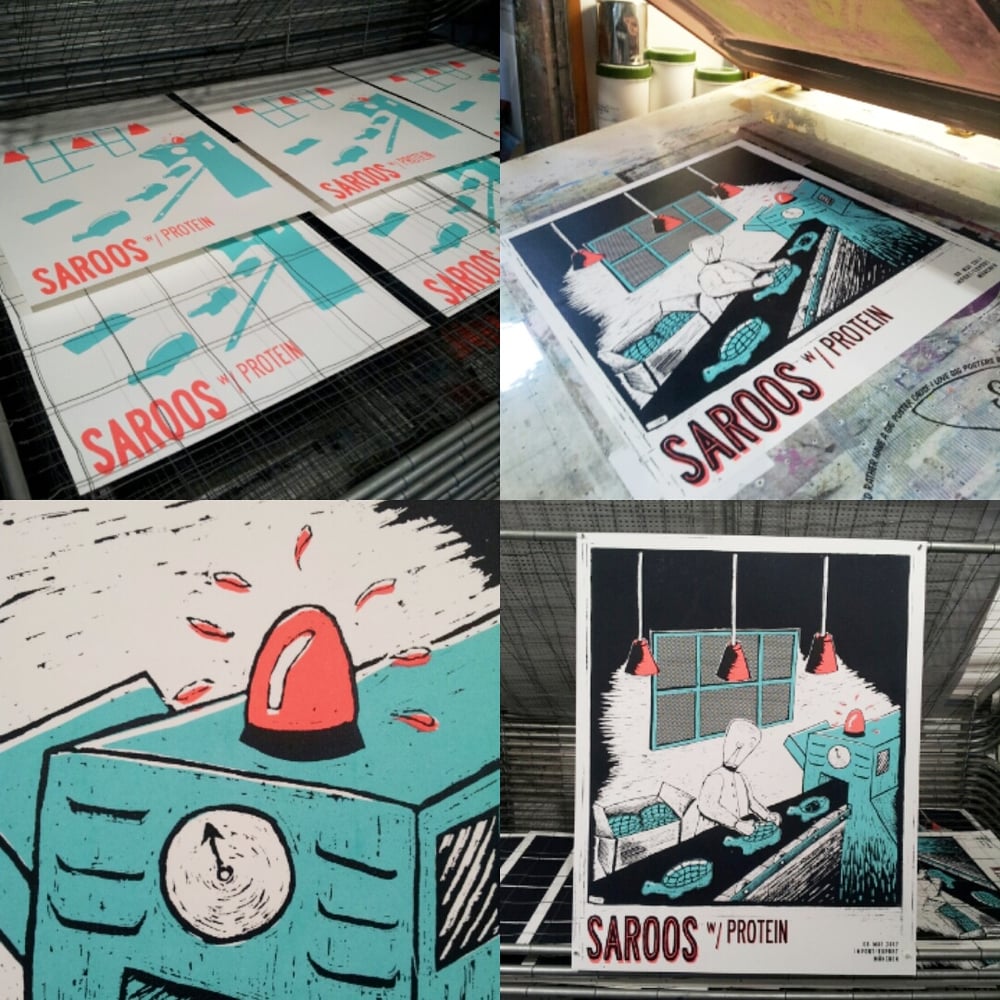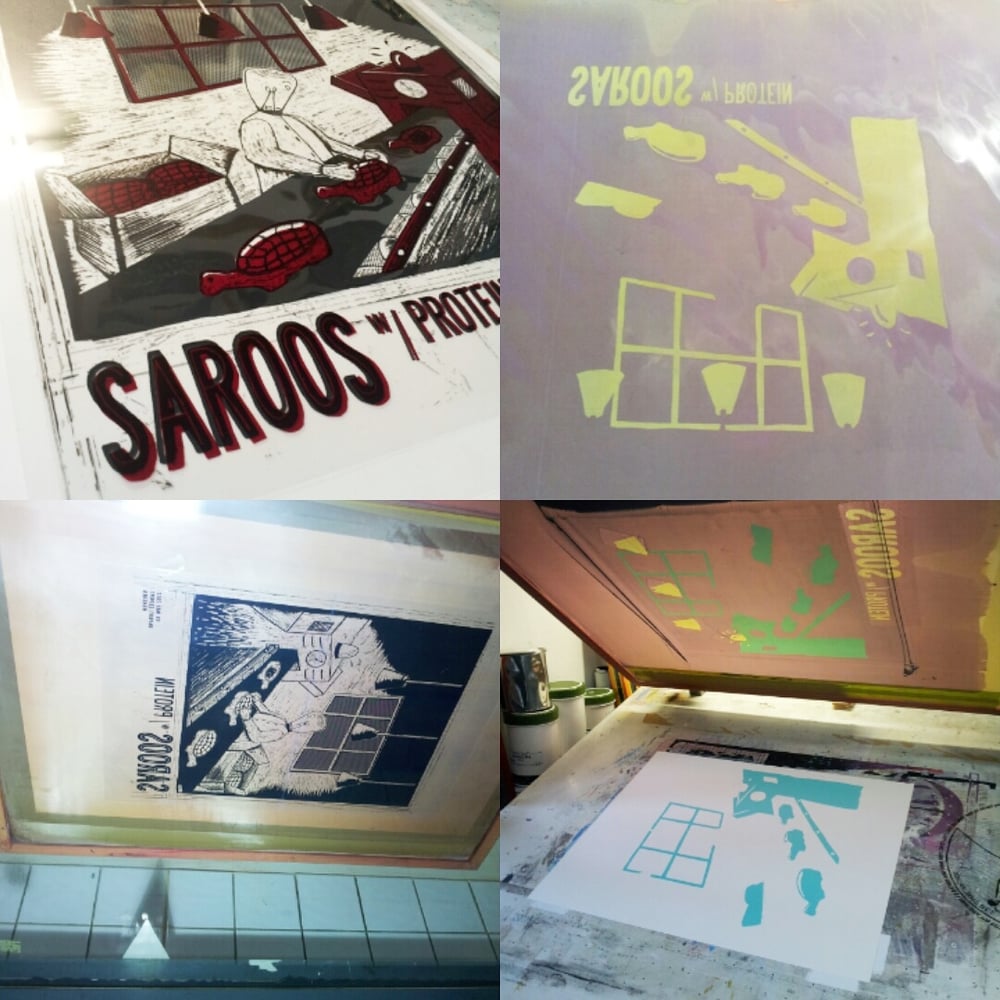 SAROOS w/PROTEIN
Señor Burns gig poster #196
official & approved gig poster for their appearance at IMPORT/EXPORT, München on May 8th, 2017
Mr Lightbulb is back, working at a factory now and putting together turtles.
Almost exactly three years after my last poster for SAROOS this poster has been produced on the day of the show and was finally a last minute-decision. Within 8 hours I prepared the layers, burnt the screens, printed the edition to have it done for the show.
For me SAROOS is one of these underrated bands. They released four full-length albums, a remix-EP, several 7"es. All of the three musicians are highly esteemed and kind of known also for other projects: FLOW ZIMMER with DRIFTMACHINE and ISO68, MAX PUNKTEZAHL especially for THE NOTWIST and CHRISTOPH BRANDNER also for LALI PUNA. Nevertheless they almost never got the attention they actually deserved.
CHECK THEM OUT!!!
Info:
3 colours
printed on rough warmwhite 300g
40 x 50 cm / approx. 15.7" x 19.7"
signed & numbered edition of 50
Illustration/Design/Handprint:
Señor Burns