SUPERHEROES
(THE NOTWIST)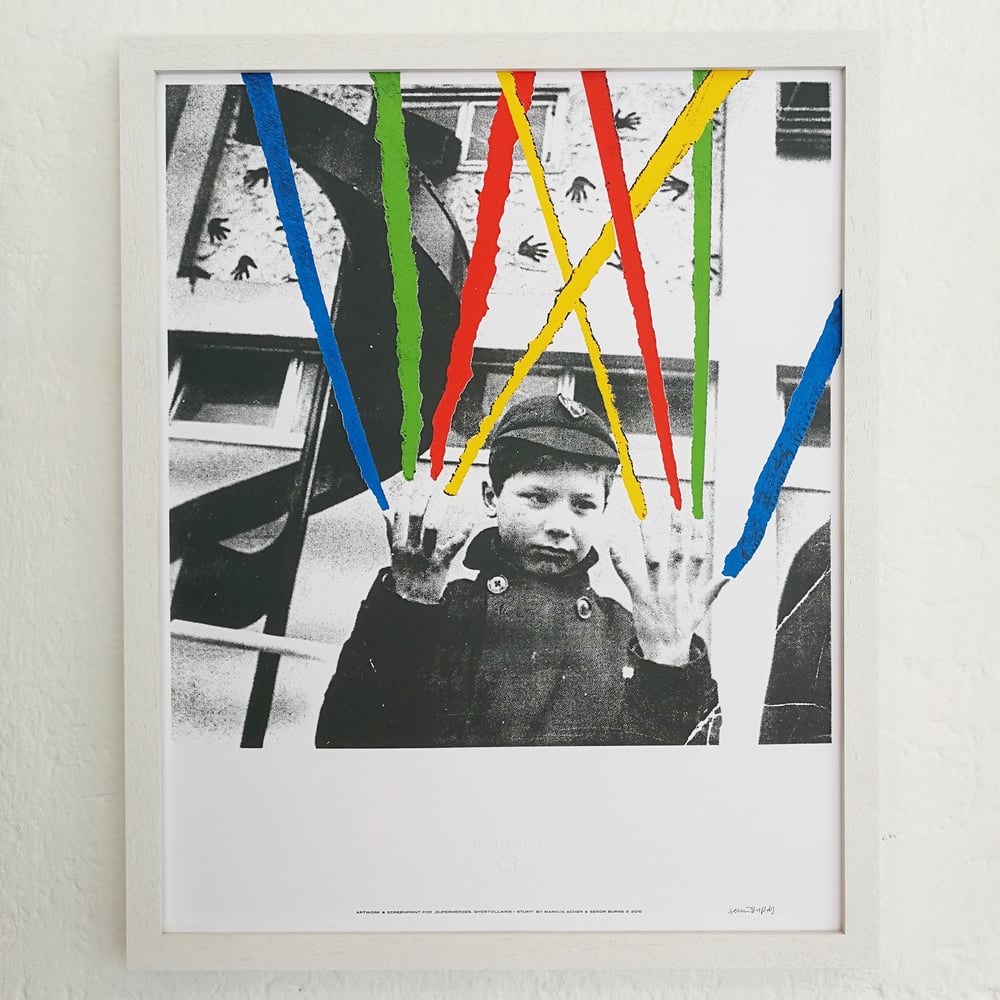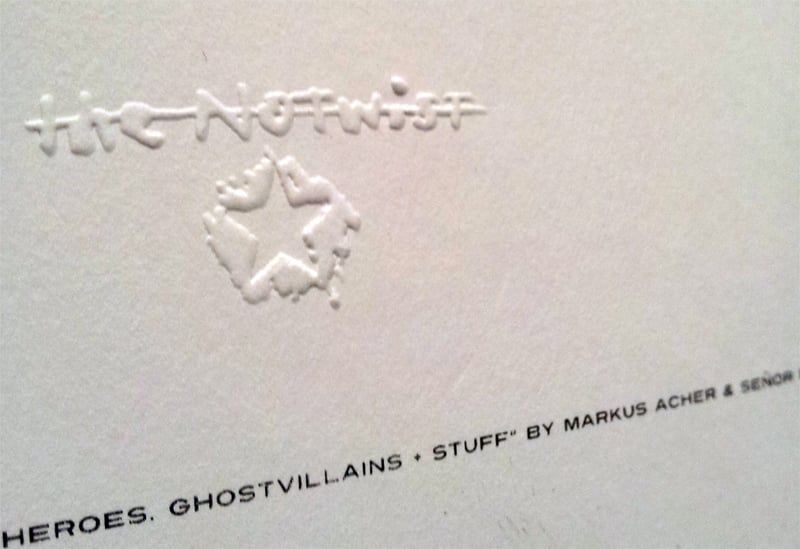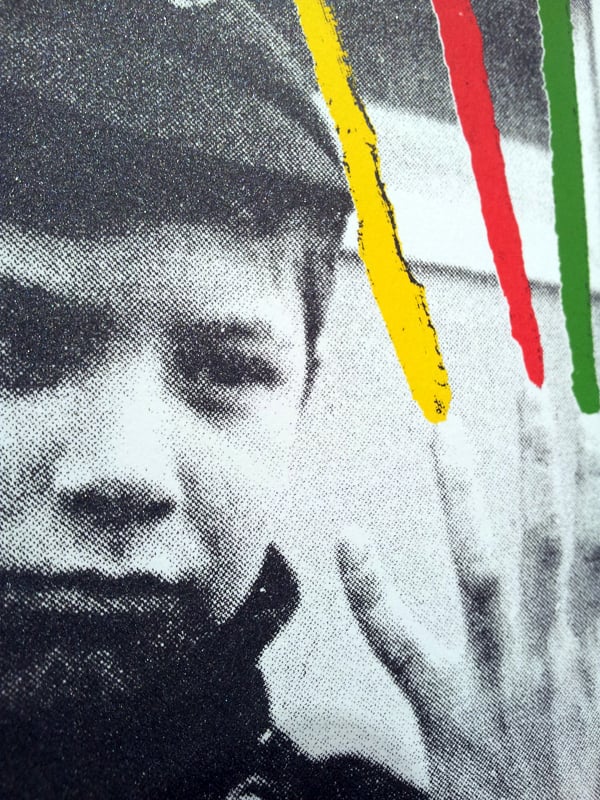 SUPERHEROES. GHOST VILLAINS + STUFFby The Notwist
NEW EDITION - NEW SIZE!
Finally a screenprinted version of the artwork by Markus Acher & Señor Burns for "SUPERHEROES.GHOST VILLAINS + STUFF" live-album by The Notwist.
I decided to not print the bands' name on it and let make a embossed stamp as it fits way smarter in here.
A very special 2020 band/artist-cooperative:
due to the ongoing situation with no shows for neither the band nor the poster artist we worked out this project together to support each other - and sharing the profit of the sales!
5 screens
printed on rough off-white 300g
50 x 40 cm / approx. 19.7" x 15.7"
3rd run, open edition, signed & embossed
Want it already framed or with wooden poster hanger?
Check the RAHMEN / FRAMES section and make your choice out of the 35x50cm frames or the wooden magnetic hanger ;) - go to RAHMEN / FRAMES
IMPORTANT - INTL SHIPPING!
Due to the recently changed sizes & prices from DHL, shipping of FRAMED posters or FRAMES seperately is not possible for the price as displayed!
Sending a single frame as DHL-package causes 45.-€ shipping costs!!!
If you consider ordering FRAMES or FRAMED work, get in touch in advance or expect a seperate invoice. Thanks for your understanding.
Illustration/Design/Handprint:
Markus Acher & Señor Burns