TRANSISTOR
(art-print)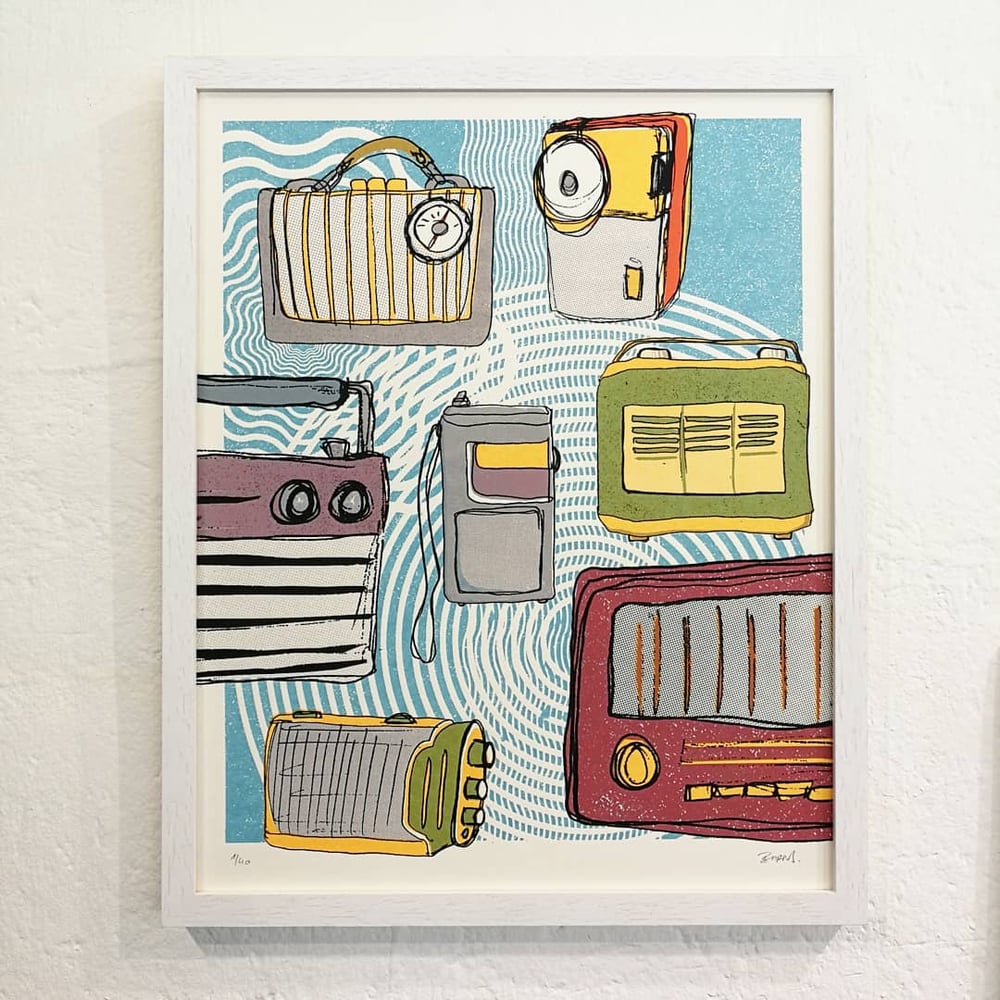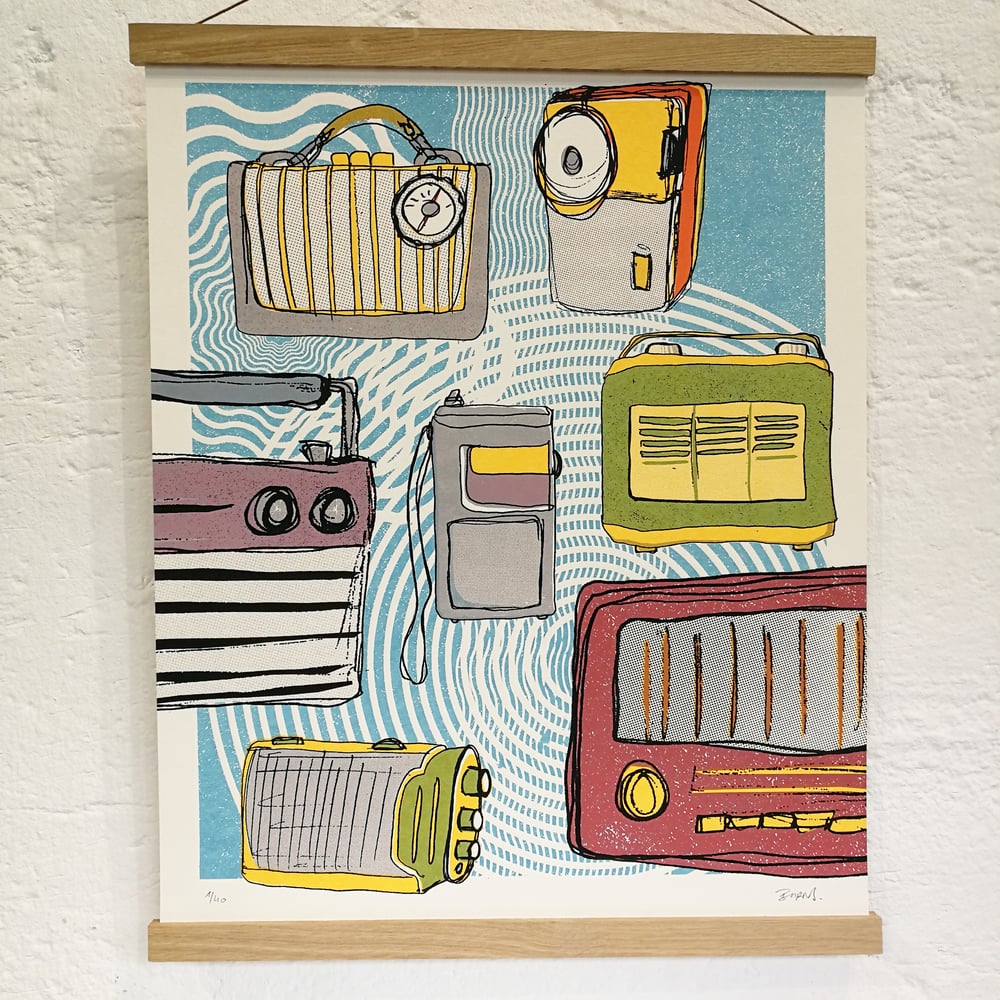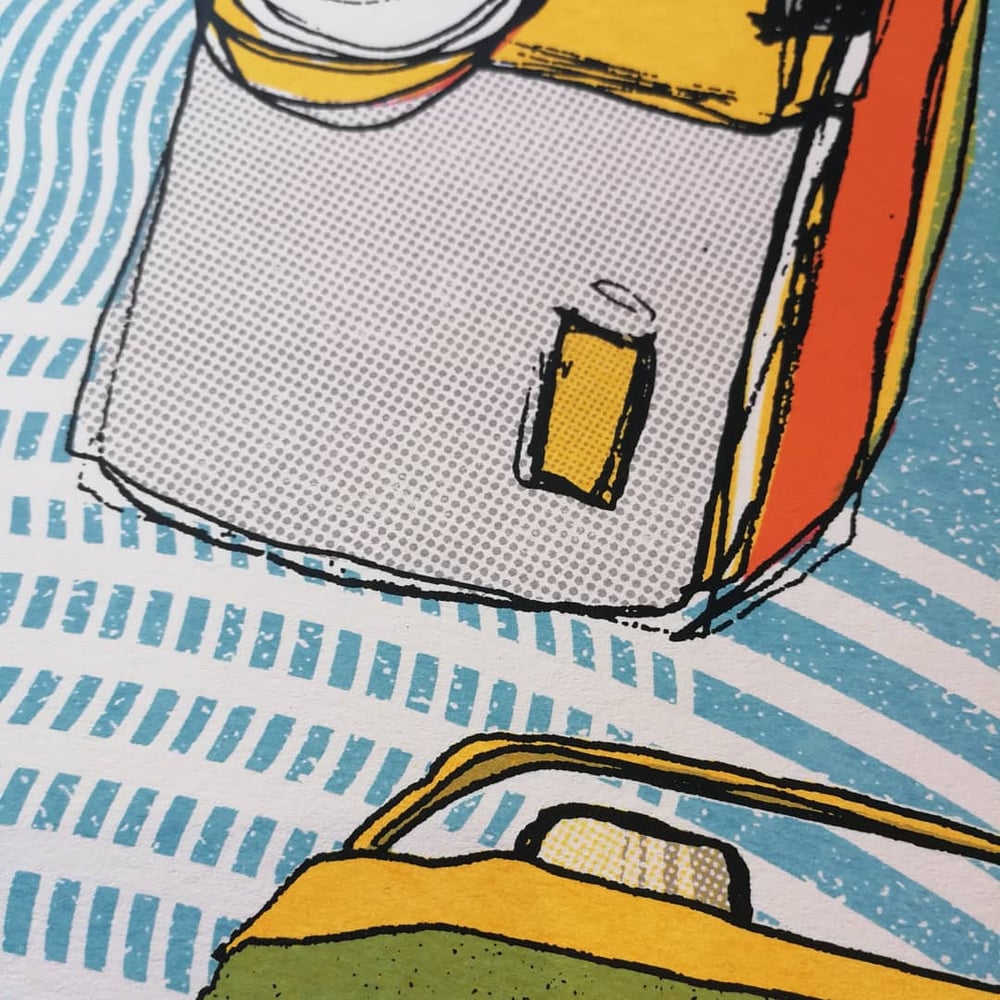 TRANSISTOR
Art-Print
Mein Artprint aus dem April 2020 basiert auf einer Illustration für ein bereits ausverkauftes Gigposter (#132):

Zum 40-jährigen Jubiläum des ZÜNDFUNK und der damit verbundenen Party am 26.04.2014 gab es ein Siebdruck Plakat. Unter dem Motto "Past. Present. Future." standen auf den Bühnen in den Sälen des BR die MusikerInnen NENEH CHERRY, SOHN, KITTY DAISY & LEWIS, GLASS ANIMALS, PAINTED PALMS, KOFELGSCHROA und JOASIHNO. Auf dem Plakat erhielt jedes der abgebildeten Radiogeräte einen Künstlernamen zugewiesen.
Nun habe ich endlich die Zeit gefunden, das Motiv zu bearbeiten und in mein "Artprint-Format" von 40 x 50 cm zu bringen.
Die Erstauflage beträgt 40 Exemplare.
Bestellbar als loses Druckblatt oder fertig gerahmt in dunkler Esche bzw weiß lasiertem Holz oder mit magnetischen Rahmenleisten (wie abgebildet).
5 screens
printed on natural white uncoated 300g
40 x 50 cm / approx. 15.7" x 19.7"
signed & numbered 1st edition (2020) of 40
Want it already framed or with wooden poster hanger?
Check the RAHMEN / FRAMES section and make your choice out of the 35x50cm frames or the wooden magnetic hanger ;) - go to RAHMEN / FRAMES
IMPORTANT - INTL SHIPPING!
Due to the recently changed sizes & prices from DHL, shipping of FRAMED posters or FRAMES seperately is not possible for the price as displayed!
Sending a single frame as DHL-package causes 45.-€ shipping costs!!!
If you consider ordering FRAMES or FRAMED work, get in touch in advance or expect a seperate invoice. Thanks for your understanding.
Versand/shipping:
Germany - DHL Paket, tracking, rolled in hard-tube
Everywhere else - DHL letter, tracking, rolled in hard-tube
Illustration, design & screenprint:
Señor Burns