ALIEN DISKO FESTIVAL 2019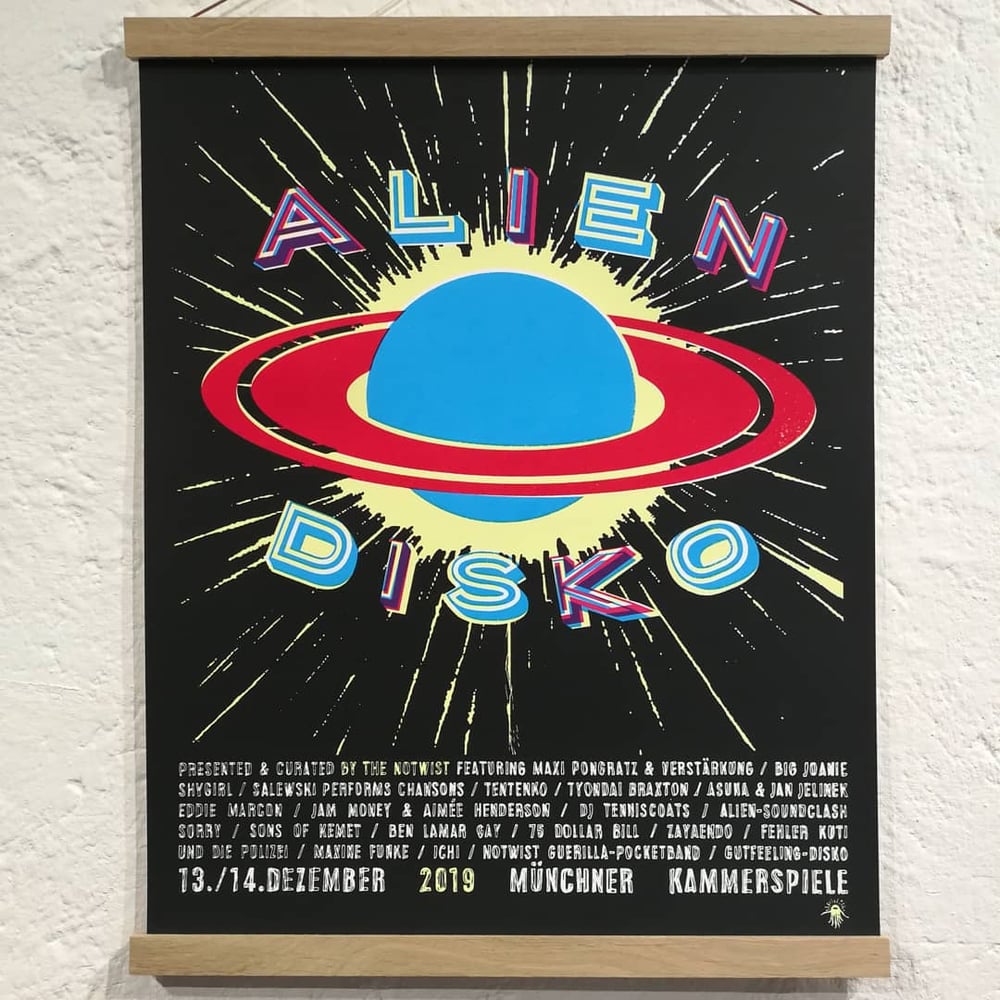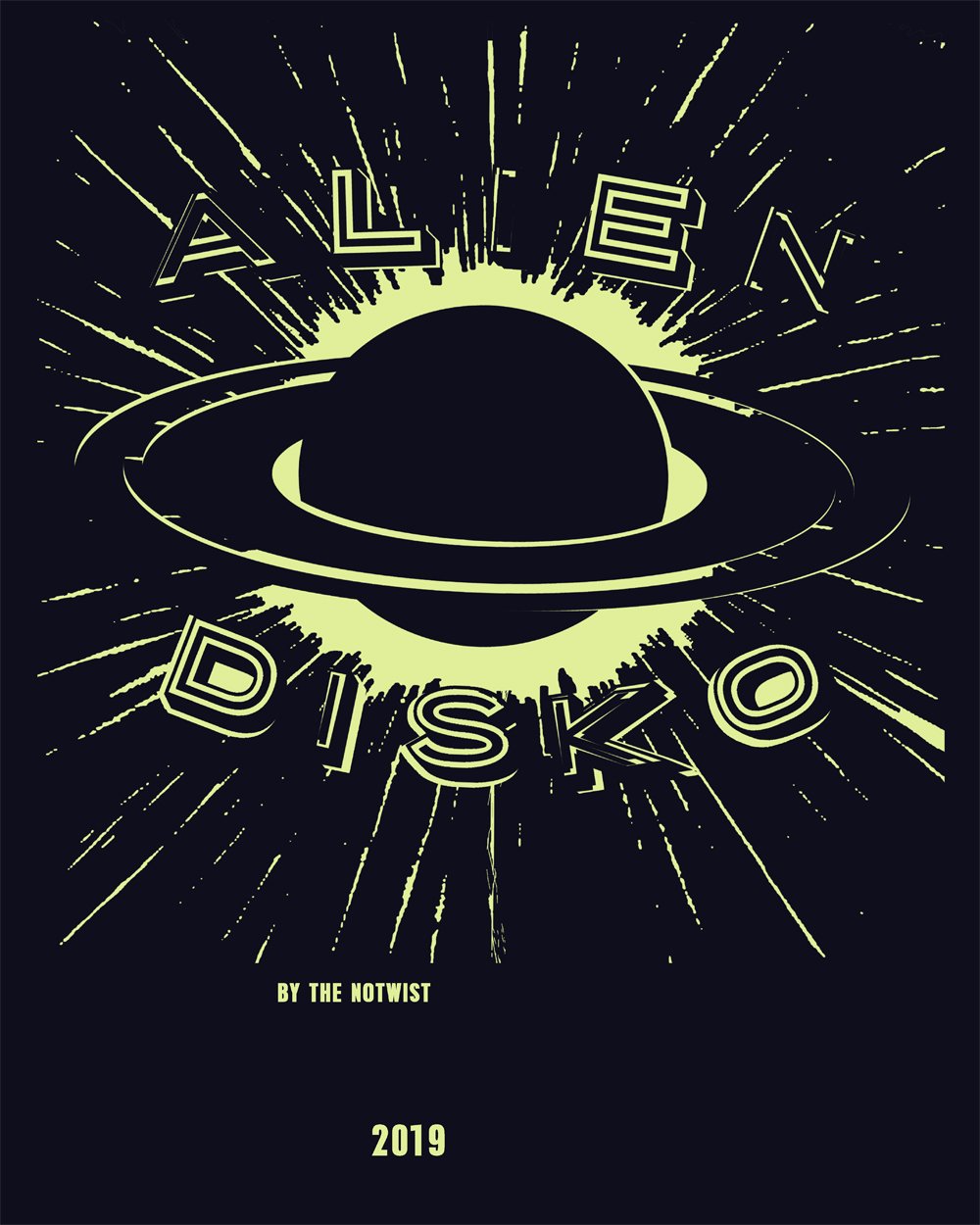 ALIEN DISKO FESTIVAL 2019
Señor Burns Gigposter #227
last copies!
Genau einen Monat nach der Veranstaltung kommt das Plakat!
Was ist passiert?
Aus Gründen war es mir nicht möglich, das Plakat zur vierten ALIEN DISKO rechtzeitig zu drucken. Nachdem nun im Nachgang aber nicht nur etliche Besucher und Fans der Veranstaltung, sondern wiederholt auch die Band selbst das fehlende Plakat bedauert und mir zugesprochen hat, soll es so sein.
Besonderer Clou: partiell wird das Plakat mit Nachleuchtfarbe gedruckt!
Die mit Licht aufgeladenen Stellen leuchten anschließend im Dunkeln!
*************************
Only one month after this weekender happened the poster is available!
What happened?
For reasons I wasn't able to execute the posters in time for the fourth edition of ALIEN DISKO Festival. Many visitors and fans felt very sorry about the missing print - many of them already collected the other three. Since even the band mentioned this is a really missing piece, I decided to finally print them posters.
Highlight on this: parts will be printed with glow-in-the-dark ink, so that they will appear visible in darkness!
Info:
4 screens
printed on semi-rough warmwhite 300g
40 x 50 cm / approx. 15.7" x 19.7"
signed & numbered edition of 74
IMPORTANT - INTL SHIPPING!
Due to the recently changed sizes & prices from DHL, shipping of FRAMED posters or FRAMES seperately is not possible for the price as displayed!
Sending a single frame as DHL-package causes 45.-€ shipping costs!!!
If you consider ordering FRAMES or FRAMED work, get in touch in advance or expect a seperate invoice. Thanks for your understanding.
Illustration_design_handpulled screenprint:
Señor Burns
Versand/shipping:
Germany - DHL Paket, tracking, rolled in hard-tube
Everywhere else - DHL letter, tracking, rolled in hard-tube