THE NOTWIST
(Munich 2022)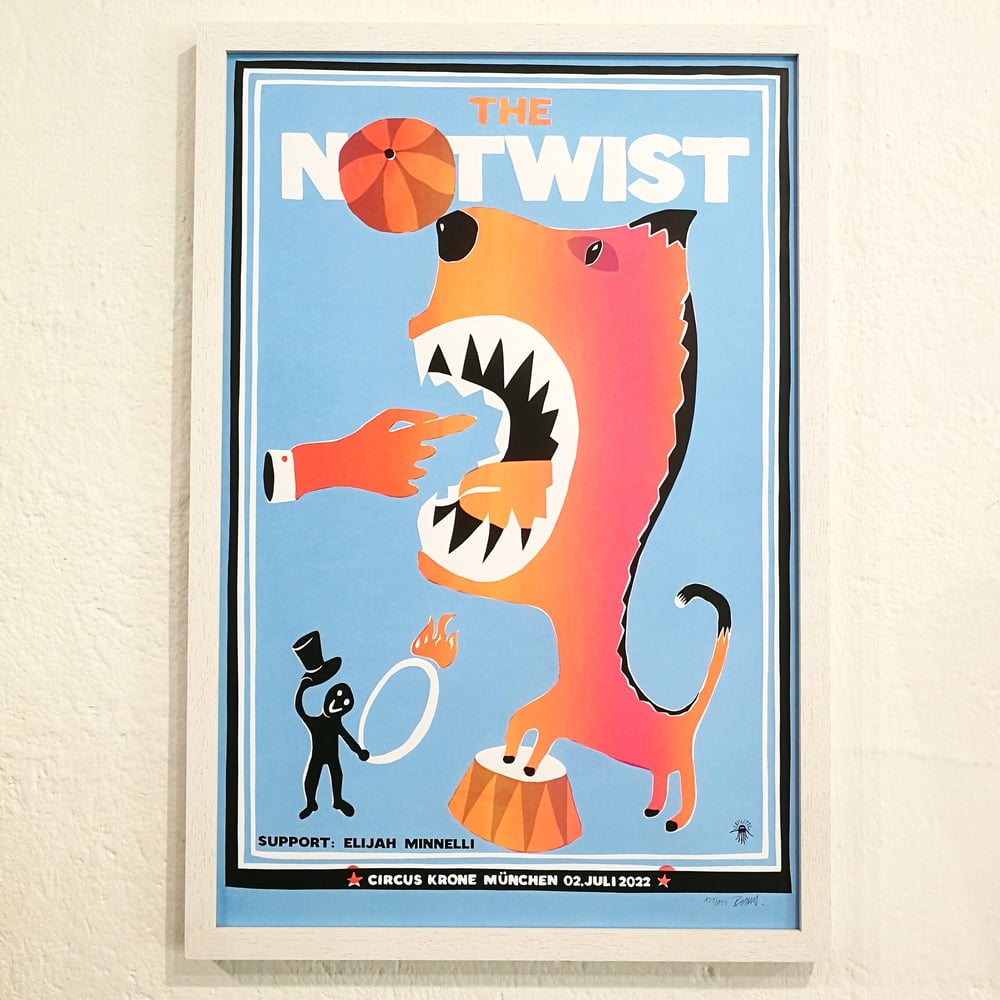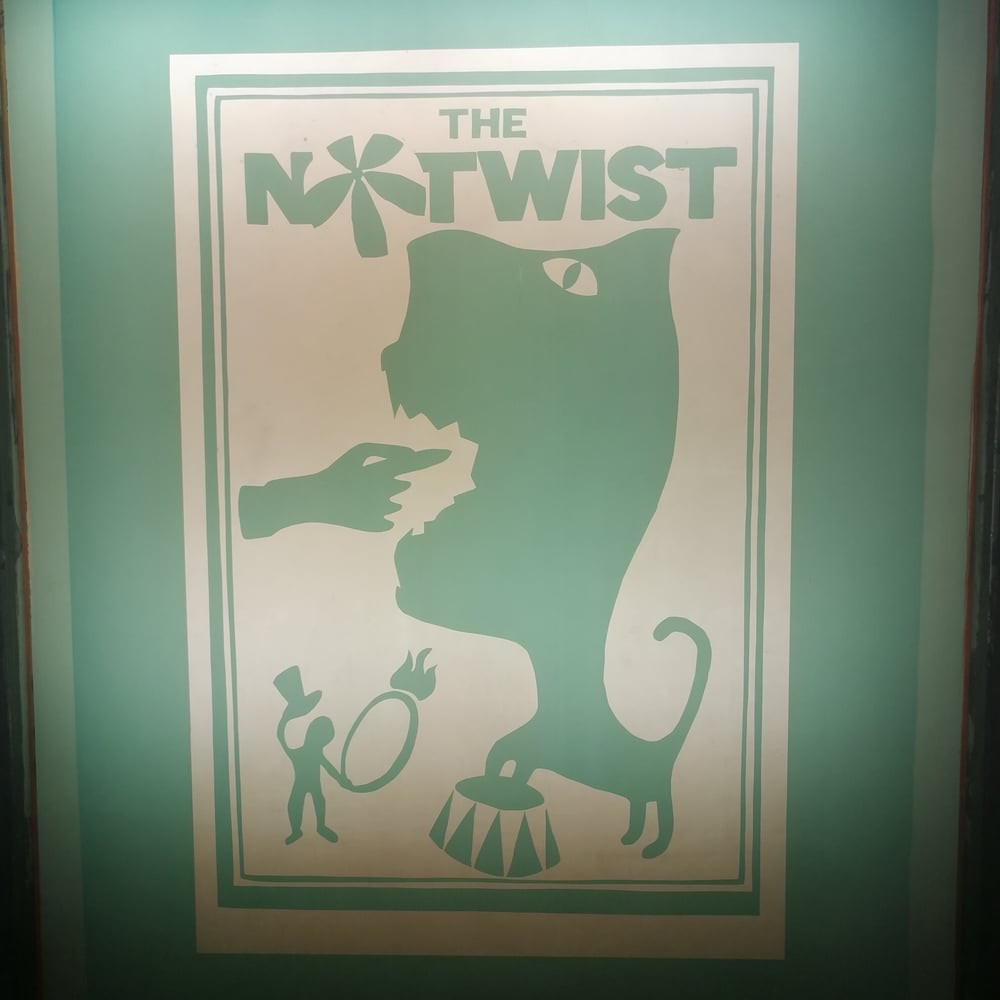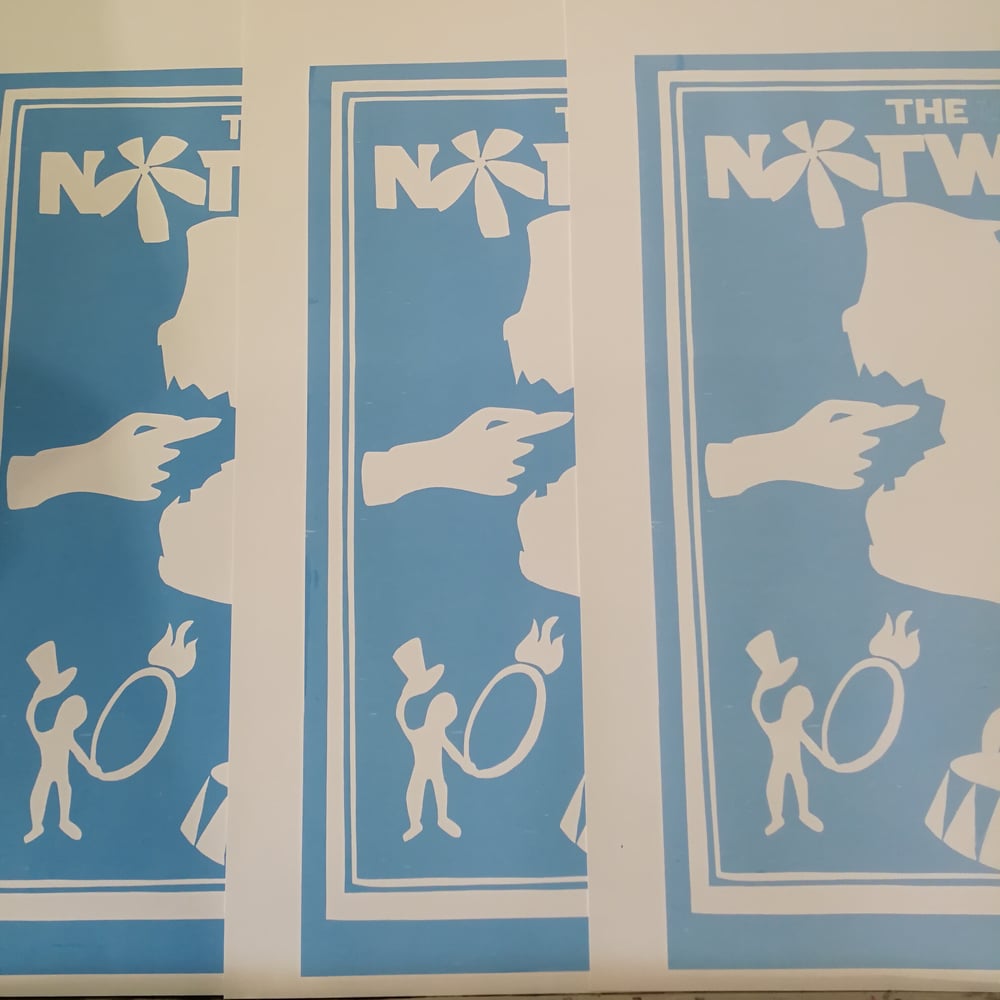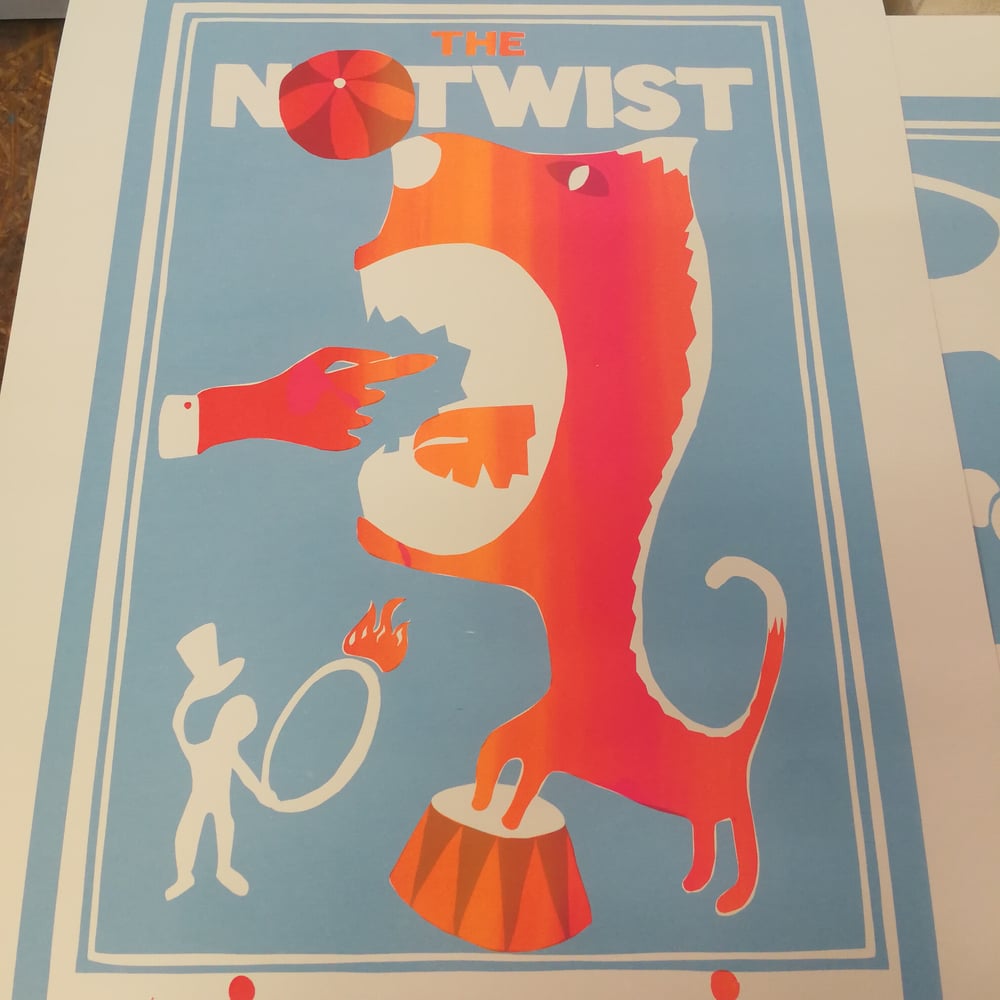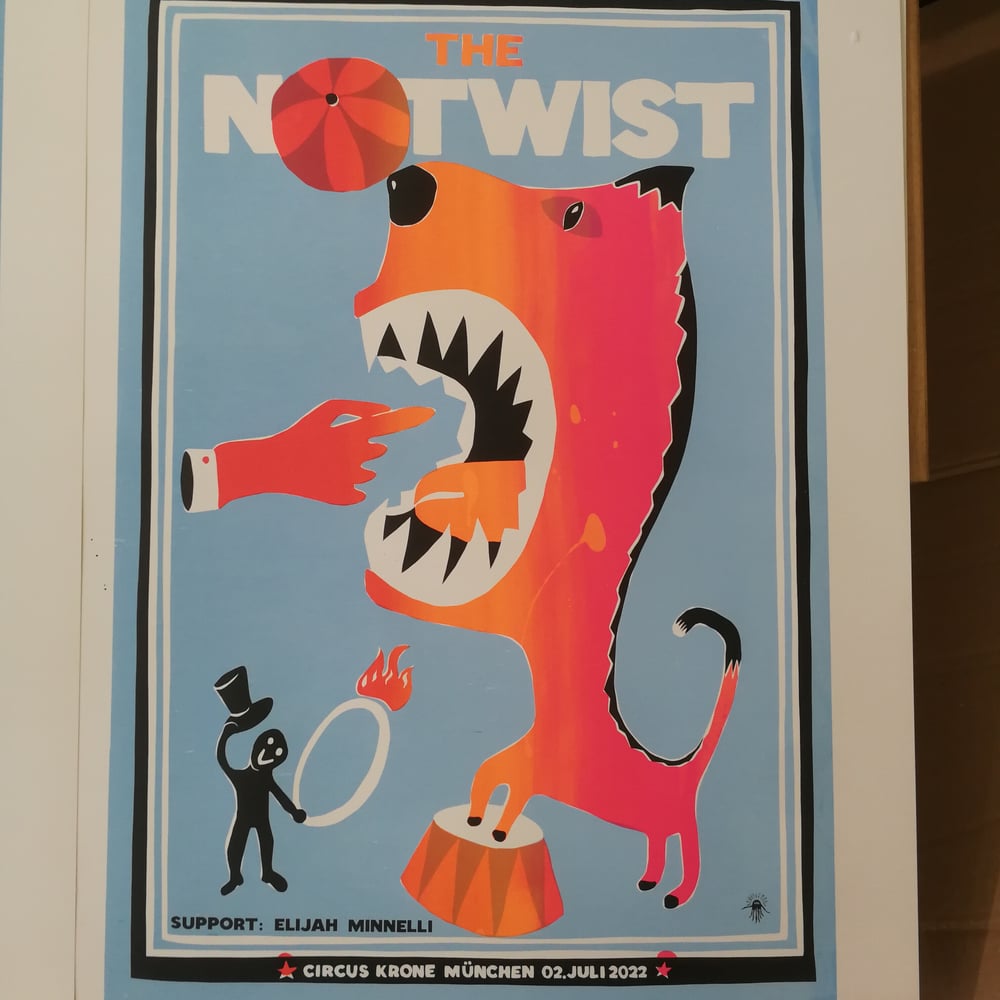 THE NOTWIST
Circus Krone München 02.Juli 2022
Señor Burns Gigposter #237
ANOTHER COPY FOUND!
I wanted to do a bright & funny poster for an extraordinary show at a very special location. Not just a night to remember, but also a smile to put in the faces of many.
What can I say?
All expectations fullfilled, gratitude was all around.
Thanks folks & enjoy!
Three handcut layers (Rubylith) and the red-orange-pink screen was not only printed as a split-fountain: I also sparkled ink over the screen from time to time. So each print is unique, not one looks like the other!
The key-colour is a very dark navy blue with black and silver that causes some fancy glimmer...
3 screens
printed on natural white 270g
60 x 40 cm / approx. 23,6" x 15,7"
signed & numbered edition of 123
Want it already framed or with wooden poster hanger?
Check the RAHMEN / FRAMES section and make your choice out of the 35x50cm frames or the wooden magnetic hanger ;) - go to RAHMEN / FRAMES
IMPORTANT - INTL SHIPPING!
Due to the recently changed sizes & prices from DHL, shipping of FRAMED posters or FRAMES seperately is not possible for the price as displayed!
Sending a single frame as DHL-package causes 45.-€ shipping costs!!!
If you consider ordering FRAMES or FRAMED work, get in touch in advance or expect a seperate invoice. Thanks for your understanding.
Versand/shipping:
Germany - DHL Paket, tracking, rolled in hard-tube
Everywhere else - DHL package, tracking, rolled in hard-tube
Illustration_design_handpulled screenprint:
Señor Burns