BIKE & BULBS
(art-print)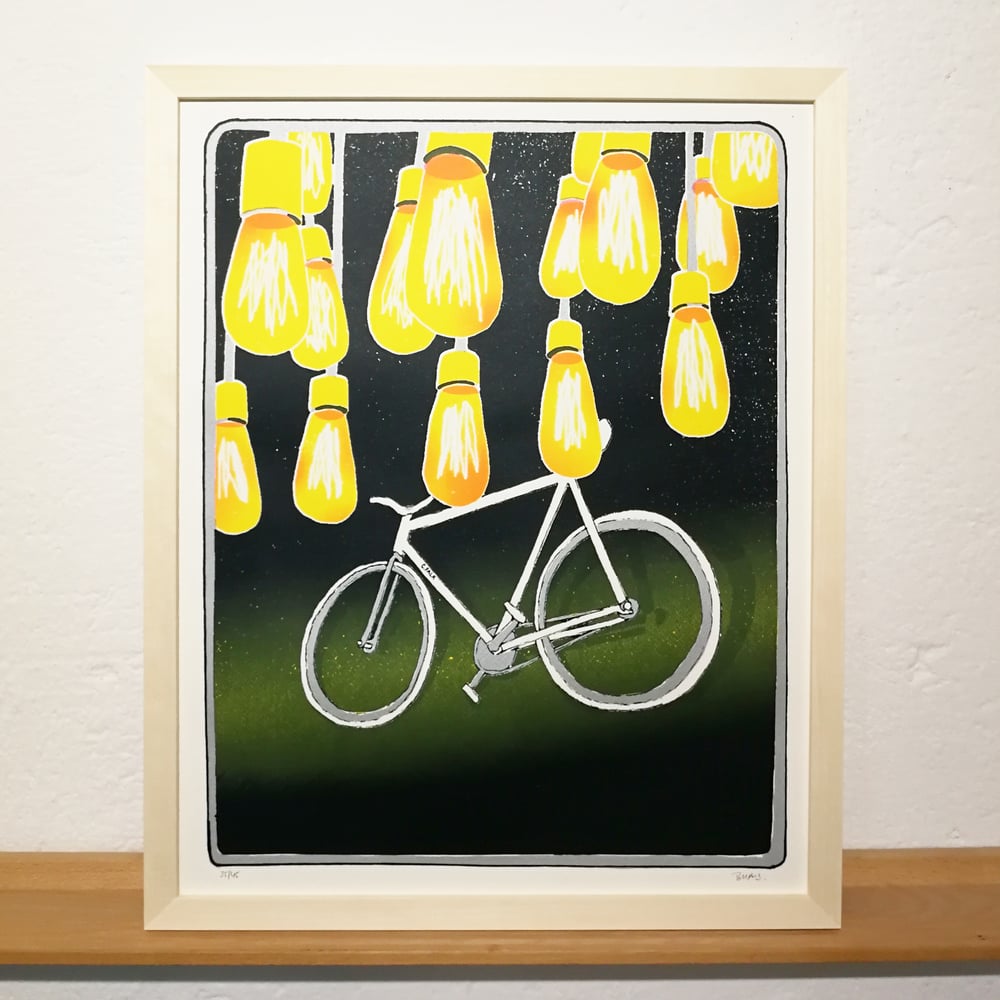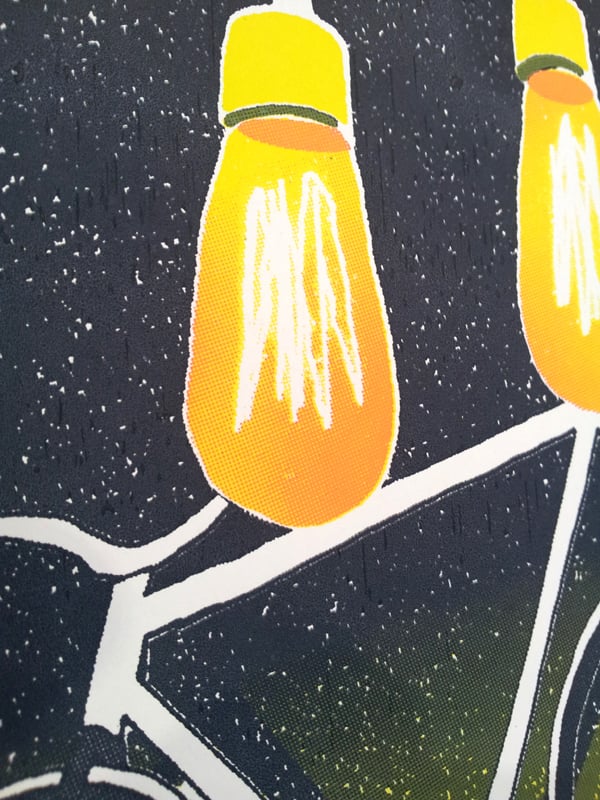 BIKE & BULBS
Art Print
new edition available JUNE 2023
Originally used for a gig poster I did for JUNIP, this image based on a photography of a bicycle & lightbulbs by Christiane Falk comes now as a new updated art print edition.
4 screens
printed on aquarellic white 250g
40 x 50 cm / approx. 15.7" x 19.7"
signed & numbered 2nd edition (2019) of 45
Print only - or with frame - make your choice!
Both options available below.
Versand/shipping:
Germany - DHL Paket, tracking, rolled in hard-tube
Everywhere else - DHL letter, tracking, rolled in hard-tube
IMPORTANT - INTL SHIPPING!
Due to the recently changed sizes & prices from DHL, shipping of FRAMED posters or FRAMES seperately is not possible for the price as displayed!
Sending a single frame as DHL-package causes 45.-€ shipping costs!!!
If you consider ordering FRAMES or FRAMED work, get in touch in advance or expect a seperate invoice. Thanks for your understanding.
Illustration, design & screenprint:
Señor Burns