"EO"
(Art-Print)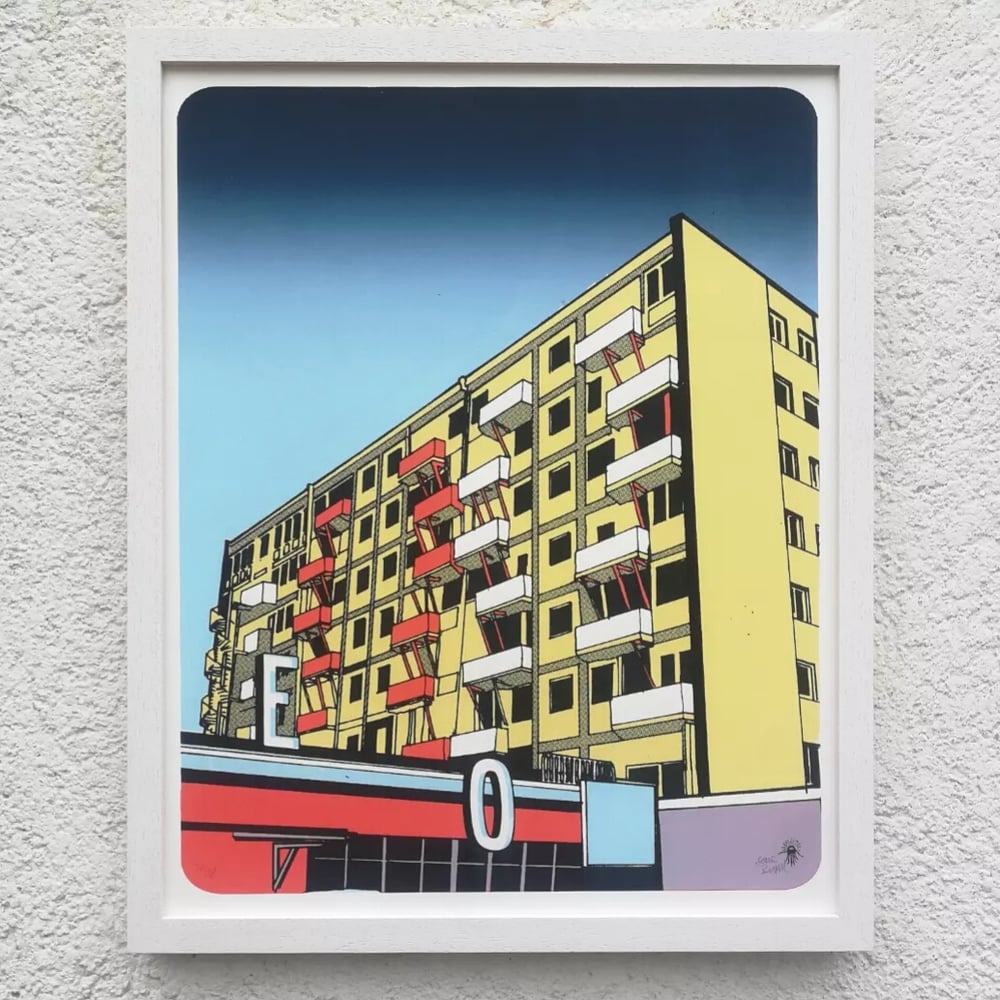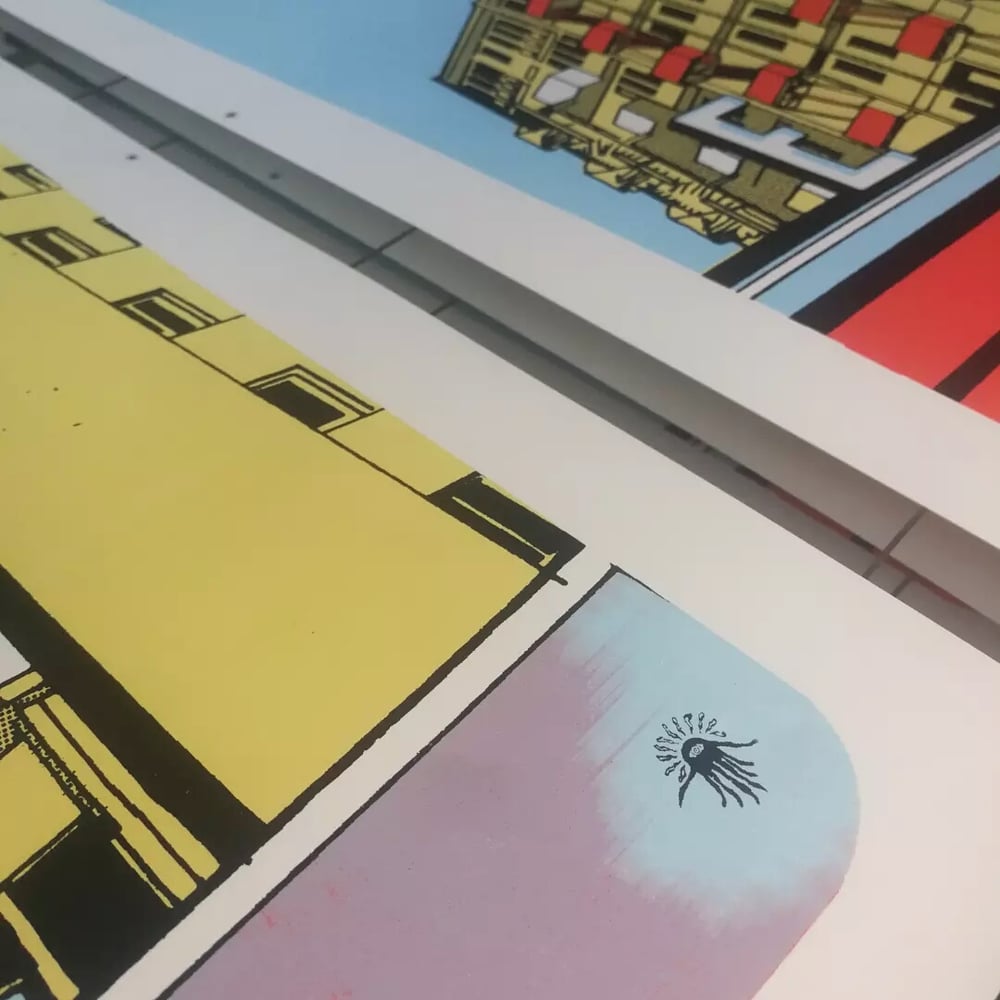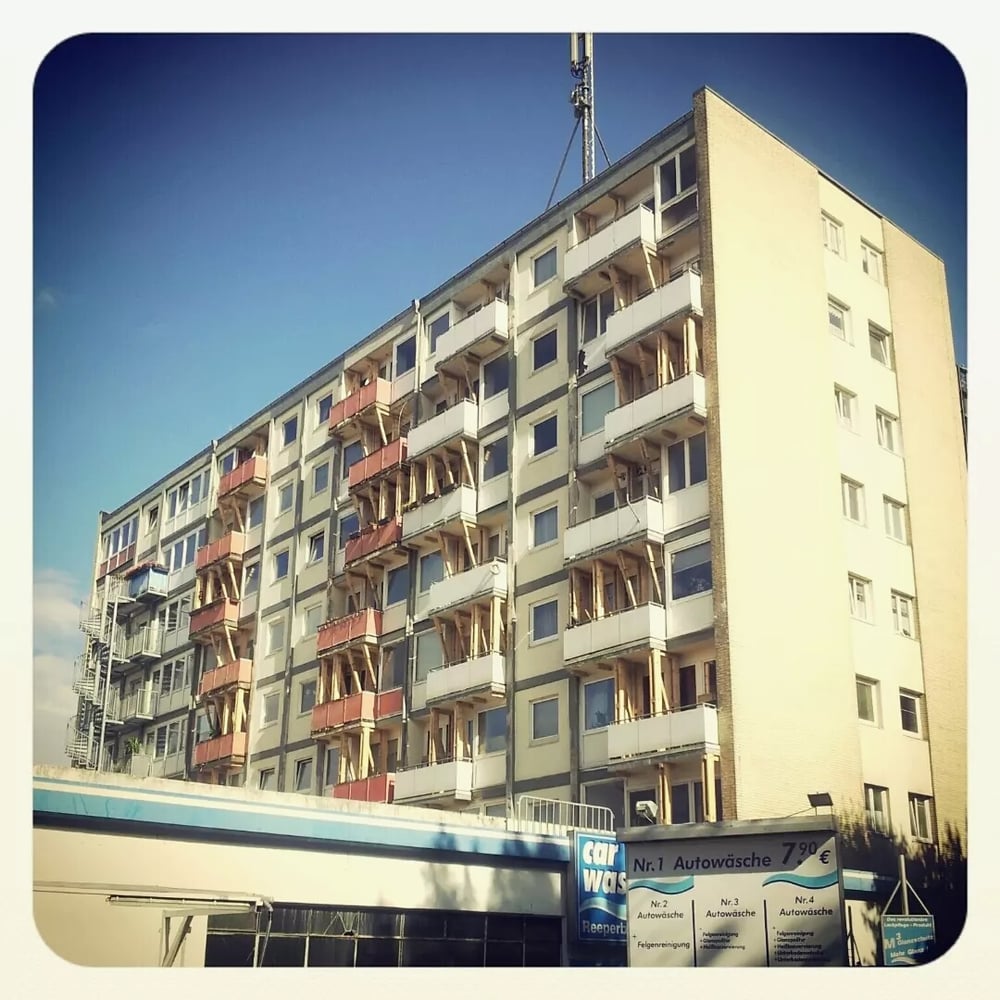 "EO"
Art-Print (40 x 50 cm)
Auf 38 Exemplare limitierte Erstauflage
Die ehemaligen "Esso-Häuser" an der Reeperbahn Hamburg - schon baufällig und kurz vor ihrem Abriss im Januar 2014.
Basierend auf einem Foto, das ich im September 2013 während des Reeperbahnfestivals gemacht habe, ist dieser Siebdruck entstanden.
"EO"
4 screens
printed on semi-coated warmwhite board 350g
40 x 50 cm / approx. 15.7" x 19.7"
signed & numbered edition of 38
Want it already framed or with wooden poster hanger?
Check the RAHMEN / FRAMES section and make your choice out of the 35x50cm frames or the wooden magnetic hanger ;) - go to RAHMEN / FRAMES
IMPORTANT - INTL SHIPPING!
Due to the recently changed sizes & prices from DHL, shipping of FRAMED posters or FRAMES seperately is not possible for the price as displayed!
Sending a single frame as DHL-package causes 45.-€ shipping costs!!!
If you consider ordering FRAMES or FRAMED work, get in touch in advance or expect a seperate invoice. Thanks for your understanding.
Illustration, design & screenprint:
Señor Burns