HAMBURG
(art print)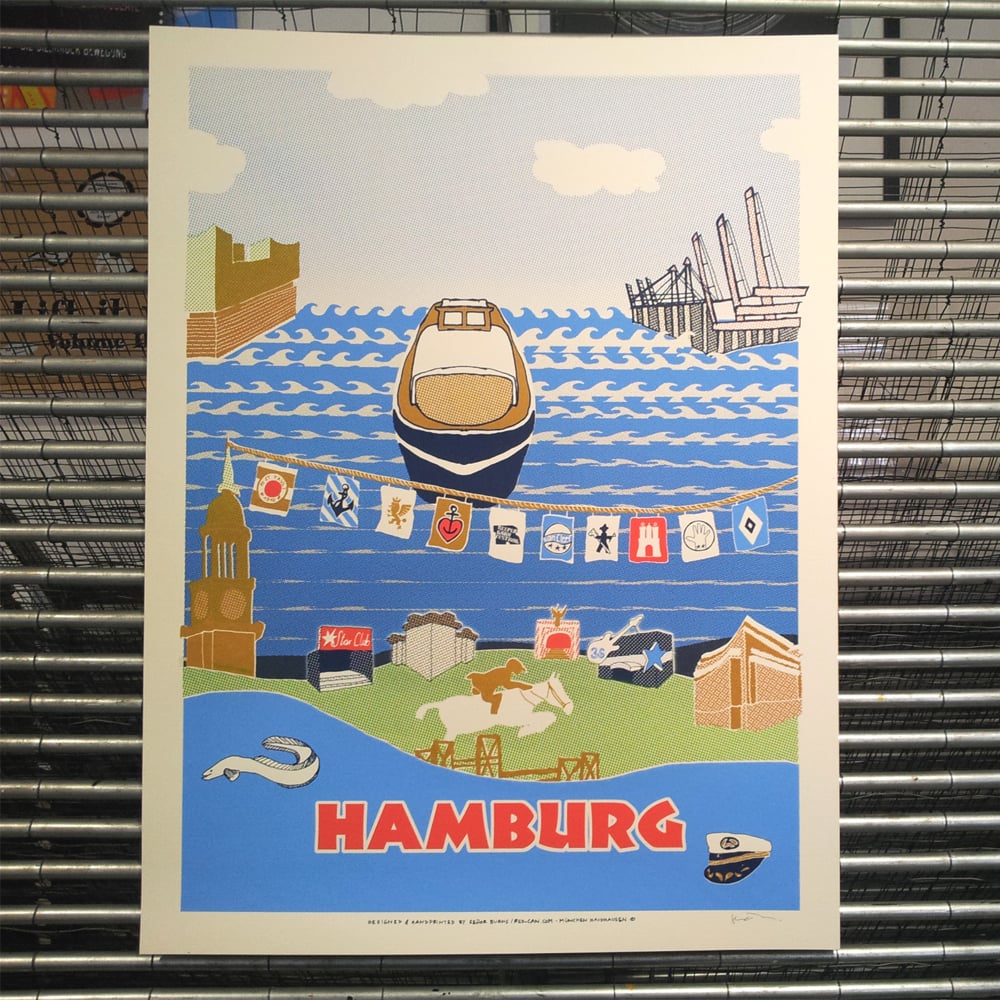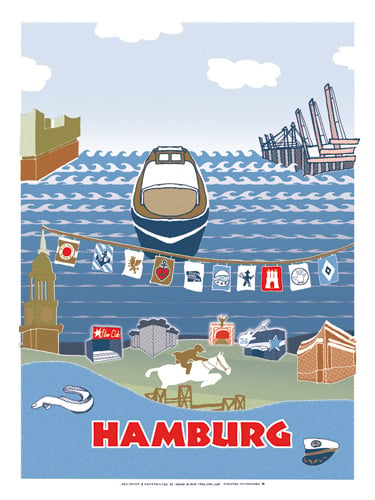 HAMBURG
Each of the three "LOVELY CITIES" poster ship free - no additional costs added on these!
This is my second poster in this art print series called "lovely cities".
I tried to figure out what either is typical for Hamburg from my view and what the city is known for but also put some "nerd" details in it and not making it only a touristic souvenir.
As any of my poster this is also handprinted, 5 colour on heavy old-white paper. It's an open edition but any print is signed.
If you want a frame that fits for this print feel free to contact me or check the "Rahmen / Frames"-product in the shop.
Info:
5 colours
60 x 45 cm / approx. 24" x 18"
signed and open edition
Illustration/Design/Handprint:
Señor Burns