"MÆSH POP!" #01
(PRIMAVERA 2018)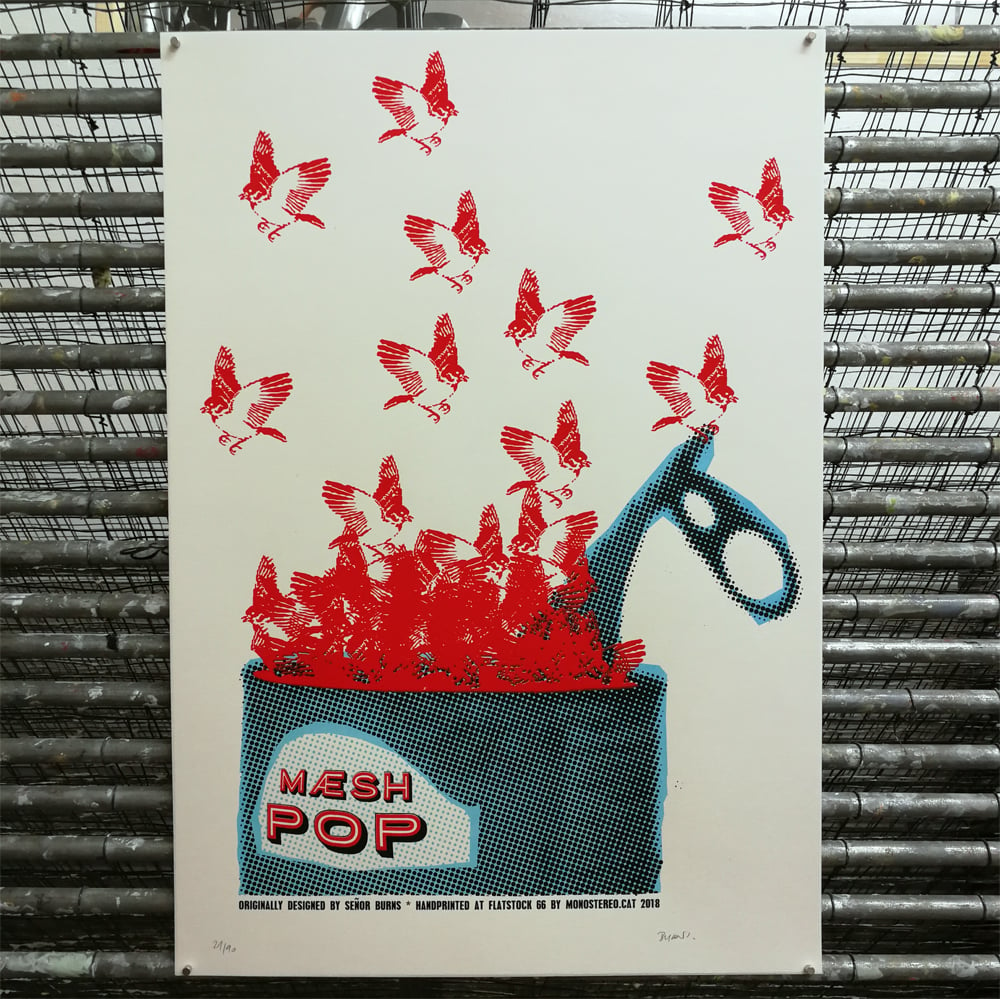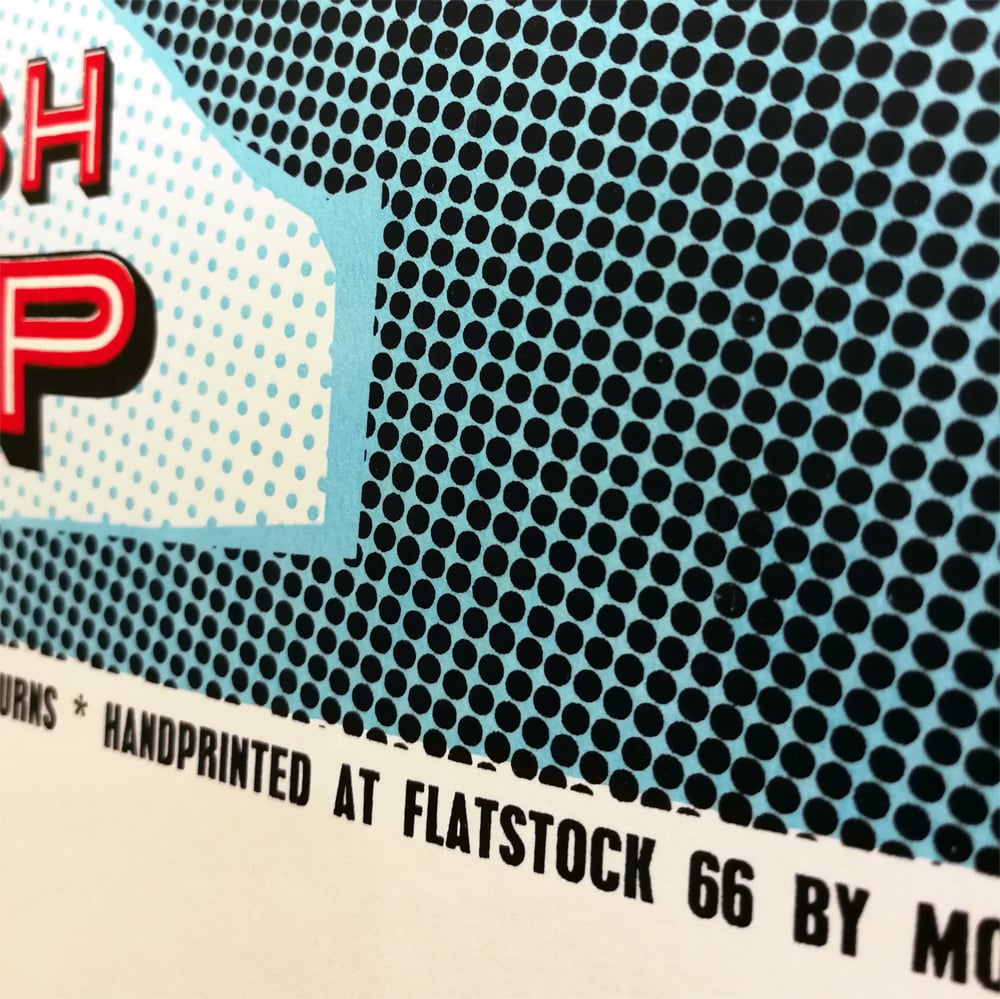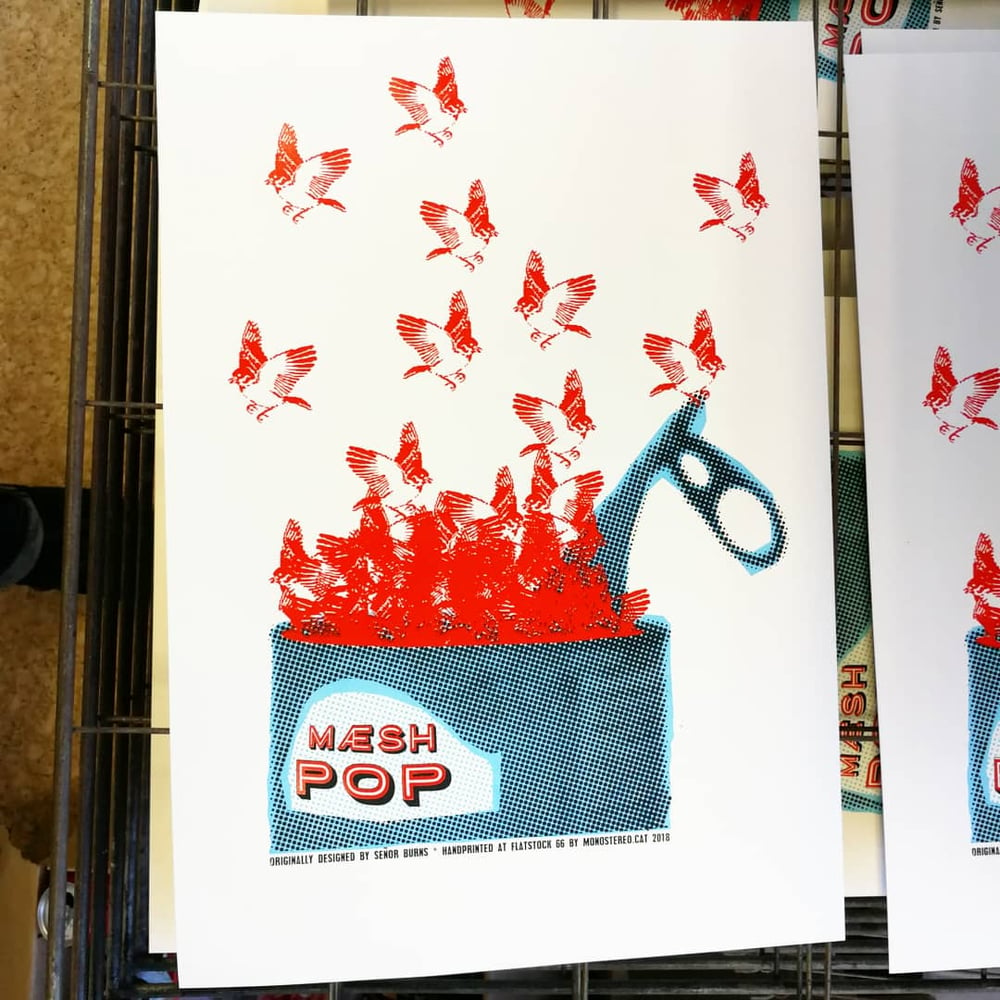 "MÆSH POP!" #01
(PRIMAVERA 2018)
A design originally made for a RED SPAROWES gig poster almost ten yrs back. Now w different colours as a smaller art-print, also my very 1st of an upcoming series branded as MÆSH POP!
This print was made while FLATSTOCK poster convention at Primavera Sound Barcelona on May 30th, 2018 as a live demo-print by the MONOSTEREO crew.
In the second picture you see Jo & Gemma while printing the third colour down during the festival.
Info:
3 colours
printed on old white 300g
32 x 46 cm / approx. 12.6" x 18.1"
signed & numbered edition of 90
Illustration & design:
Señor Burns
handpulled screenprint by Gemma & Jo / MONOSTEREO.cat