MILLA POSTER 2013-2016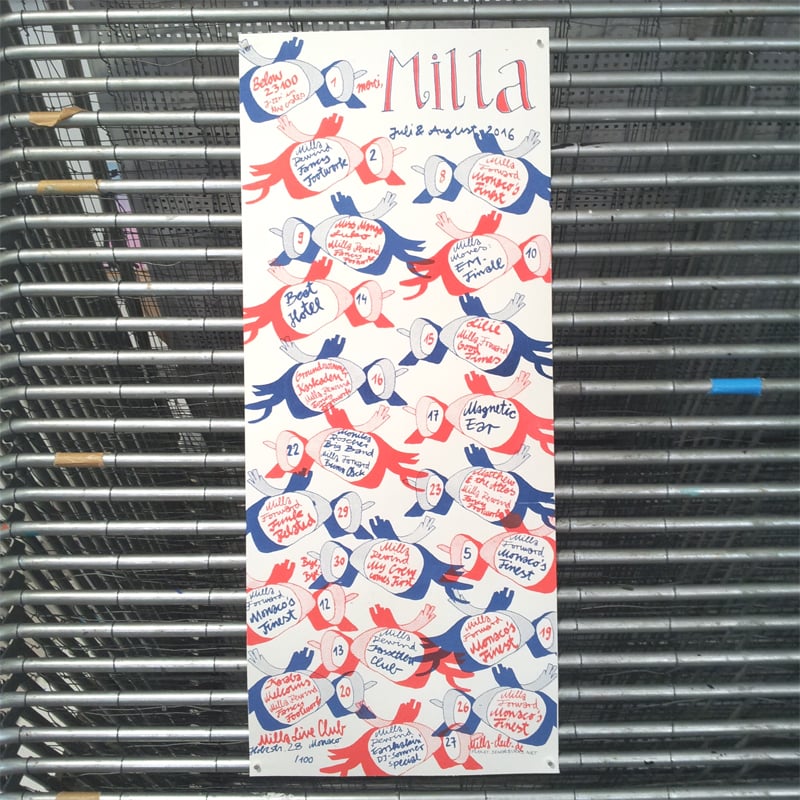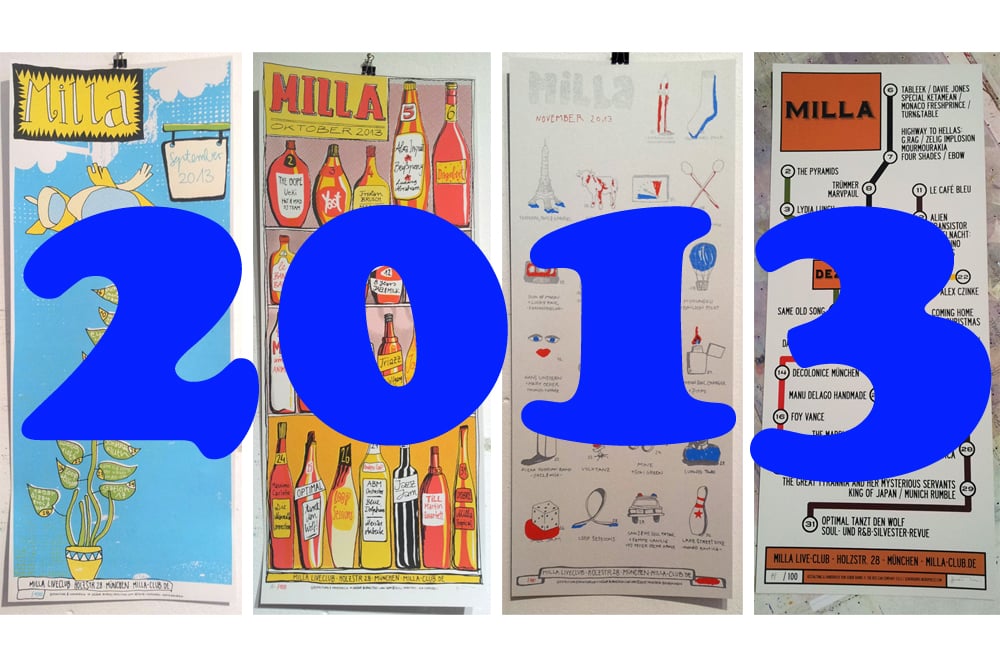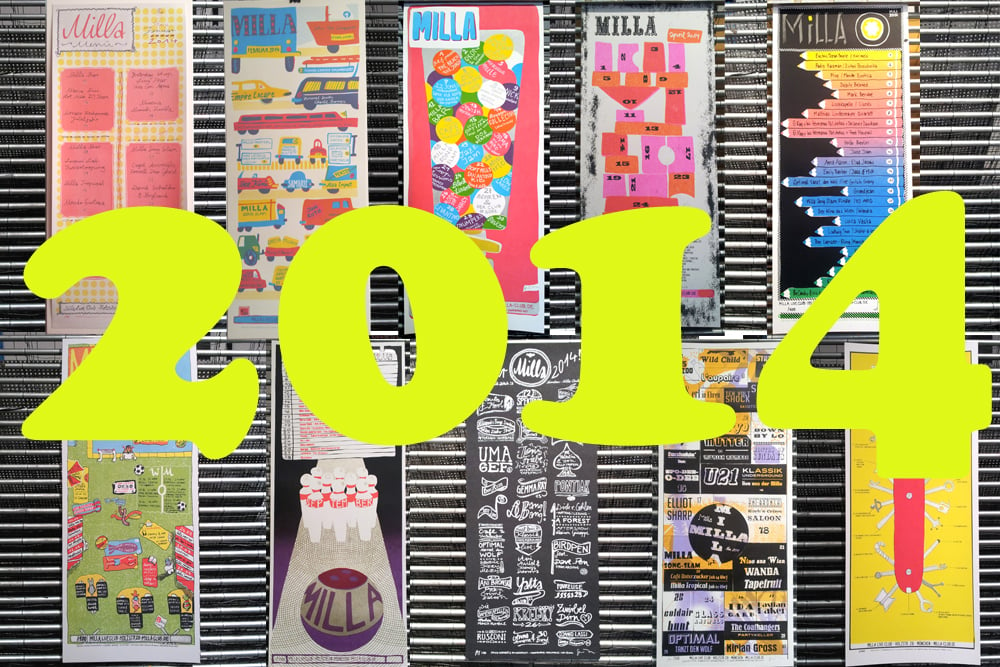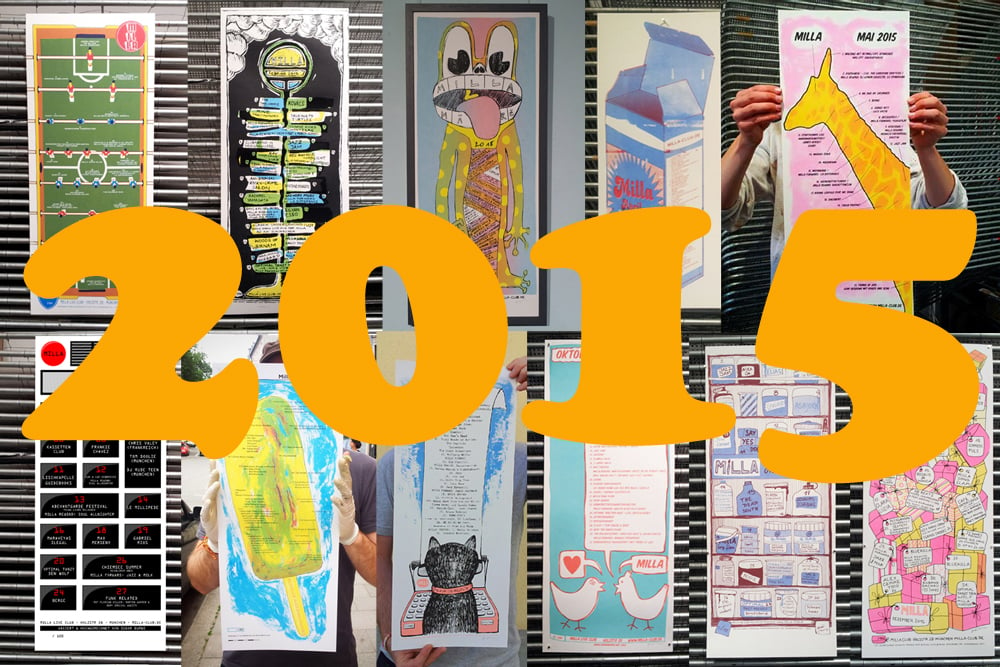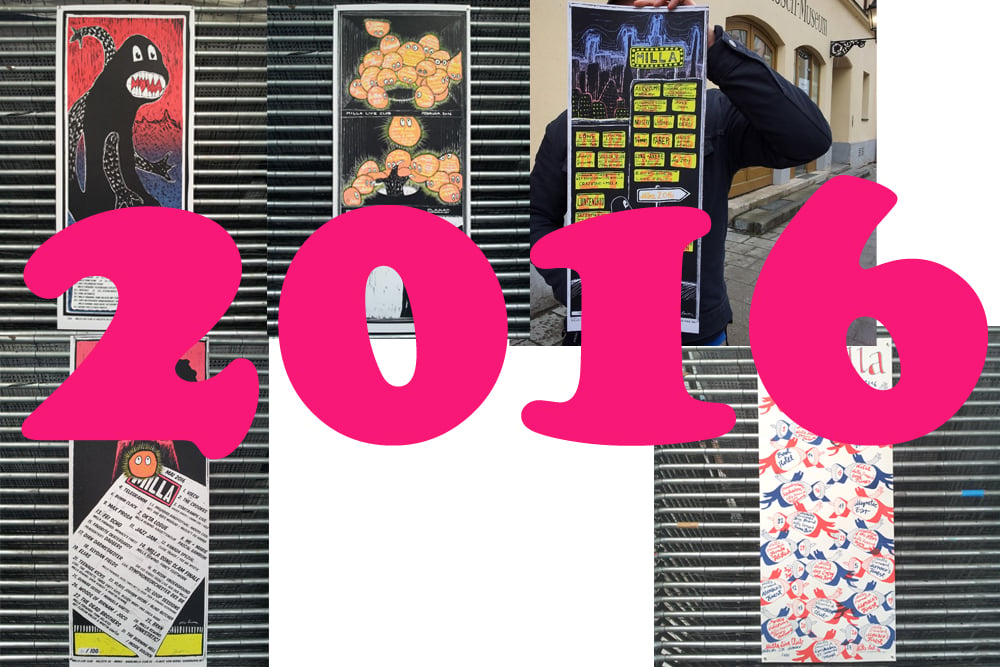 MILLA Poster 2013-2016
From September 2013 until Summer 2016 I created a monthly programme poster for the local venue MILLA Live-Club.
The original numbered edition for the venue has been 100 but I always had a small extra edition of so called and signed artist proofs.
This is an overview of all available posters.
Make your choice and get a discount of 15% by ordering at least two MILLA Poster and using the Code: MILLA at the end of your order!
all posters are:
25 x 60 cm / approx. 9,8" x 23,6"
signed artist-proof edition
Illustration/Design/Handprint:
Señor Burns