MÜNCHEN
(rote / blaue Edition)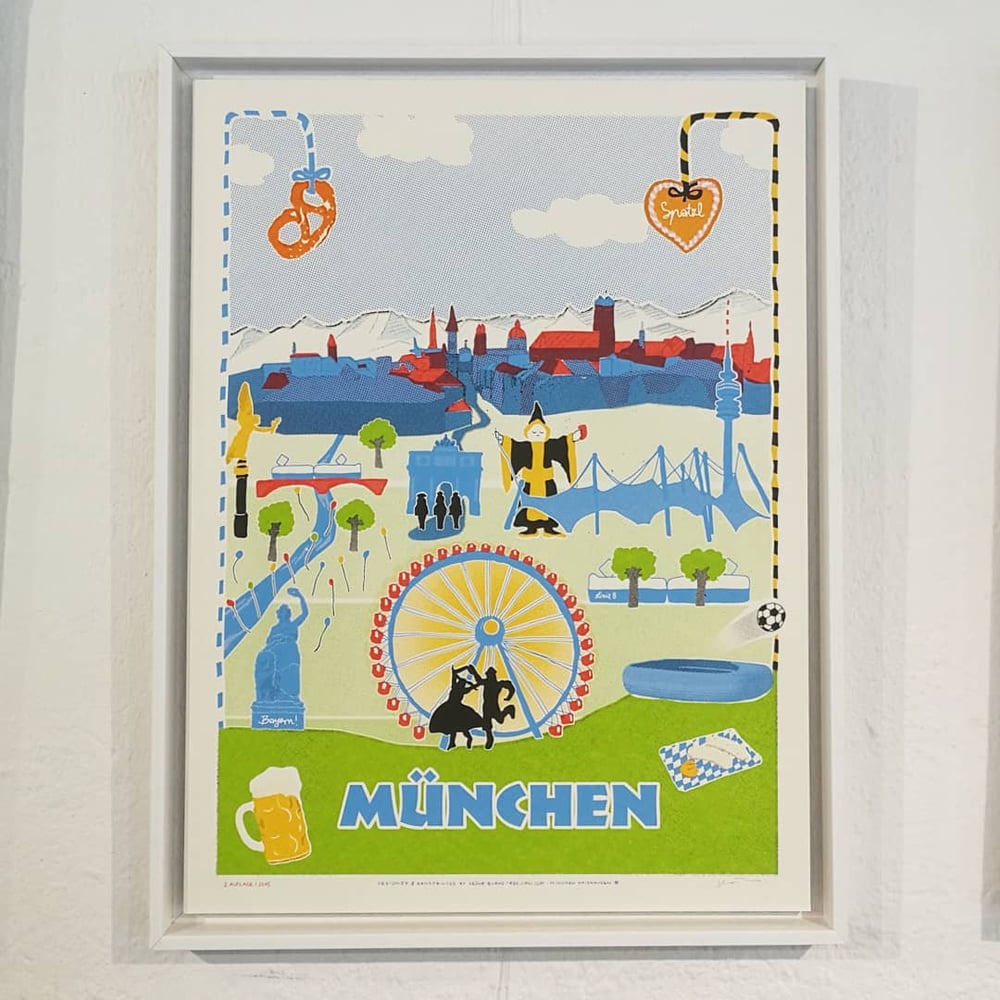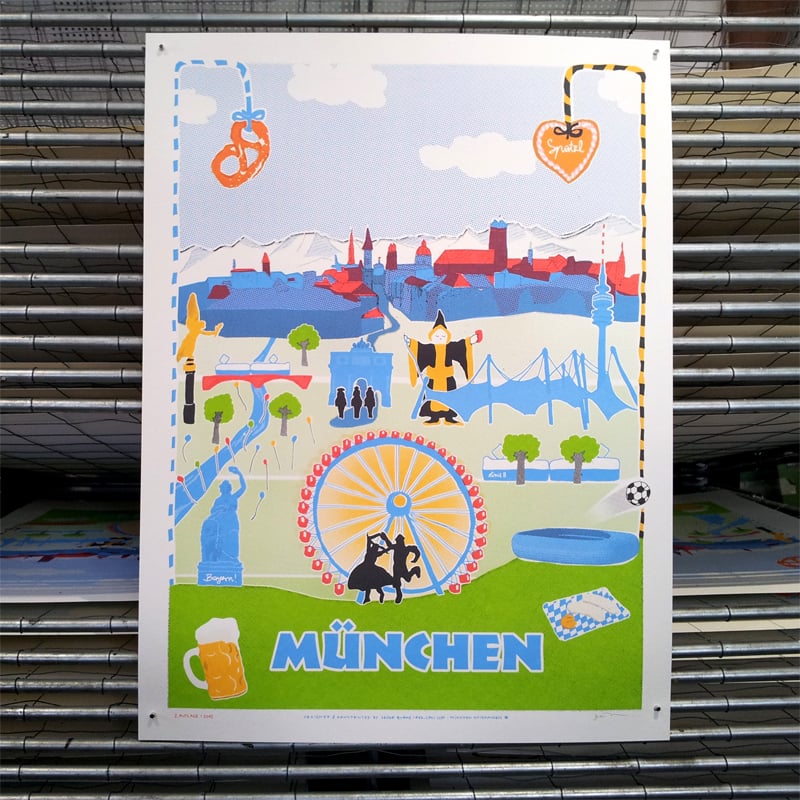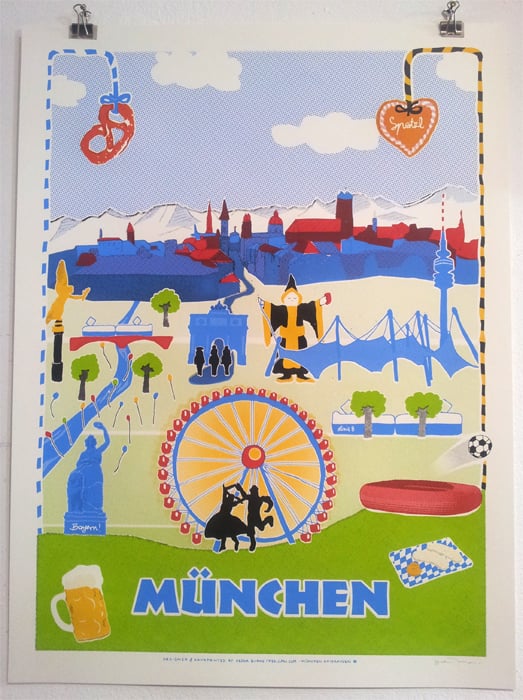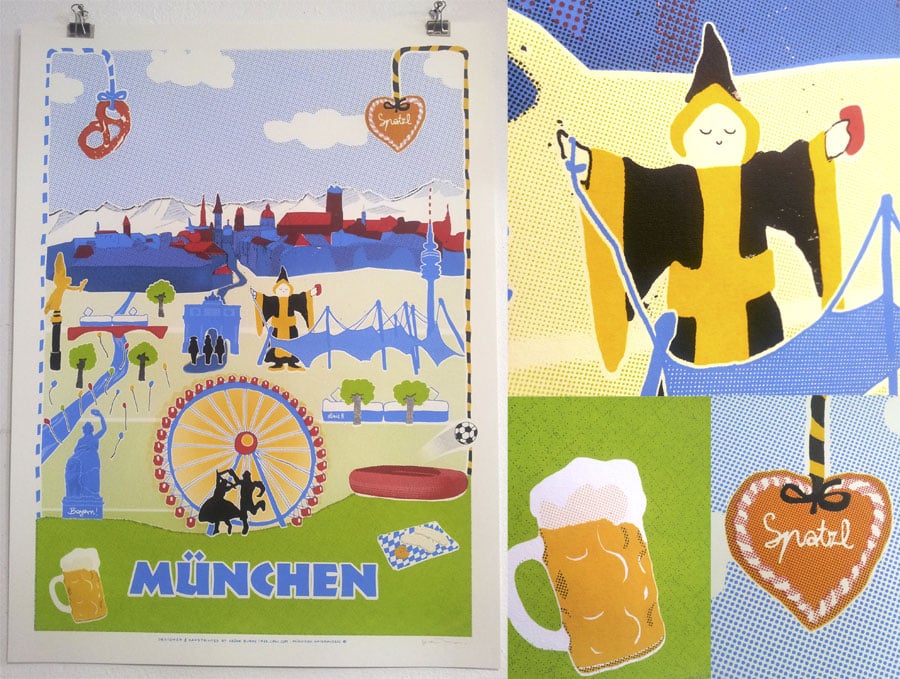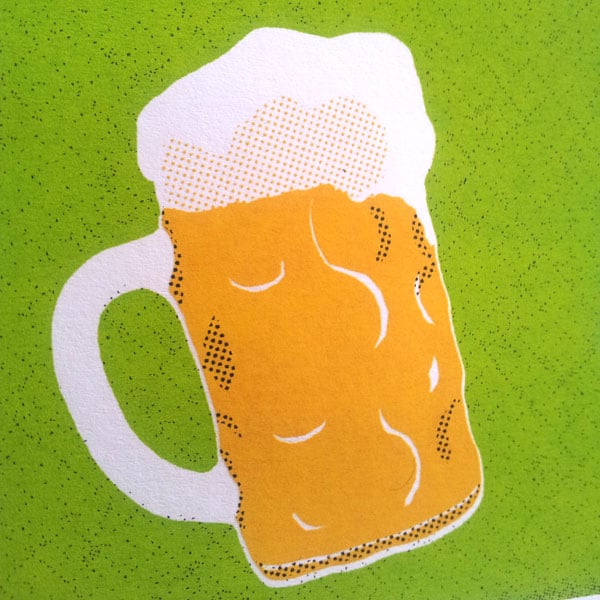 MÜNCHEN (rote / blaue Edition)
Bitte entsprechend auswählen: rote oder blaue Arena!
Each of the three "LOVELY CITIES" poster ship free - no additional costs added on these!
Ein kaschiertes und im weißen Schattenfugenrahmen eingefasstes Einzelstück (blaue Arena) verfügbar!
Das erste Motiv aus meiner laufenden Serie "lovely cities" jetzt endlich auch als "blaue Edition" mit der entsprechend gefärbten Arena...
Die Enttäuschung bei dem ein oder anderen im Lauf der letzten eineinhalb Jahre darüber, dass es die Arena nur in Rot gibt, hat mich bewogen nun doch auch eine alternative Variante anzubieten. Also, bitteschön.
Obacht:Die blaue Edition wird nicht mehr nachgedruckt, letzte Exemplare solange Vorrat reicht!
Von Hand ausgeführter Siebdruck in fünf Farben, signiert aber als offene Edition, daher ohne Nummerierung.
Auf Wunsch kann für das Motiv auch der passende Rahmen bestellt werden: einfach unter Produkt "Rahmen/Frame" die entsprechende Option wählen.
Info:
5 colours
60 x 45 cm / approx. 24" x 18"
signed and open edition
Illustration/Design/Handprint:
Señor Burns