POSTER, PLATTEN & CAFÉ #1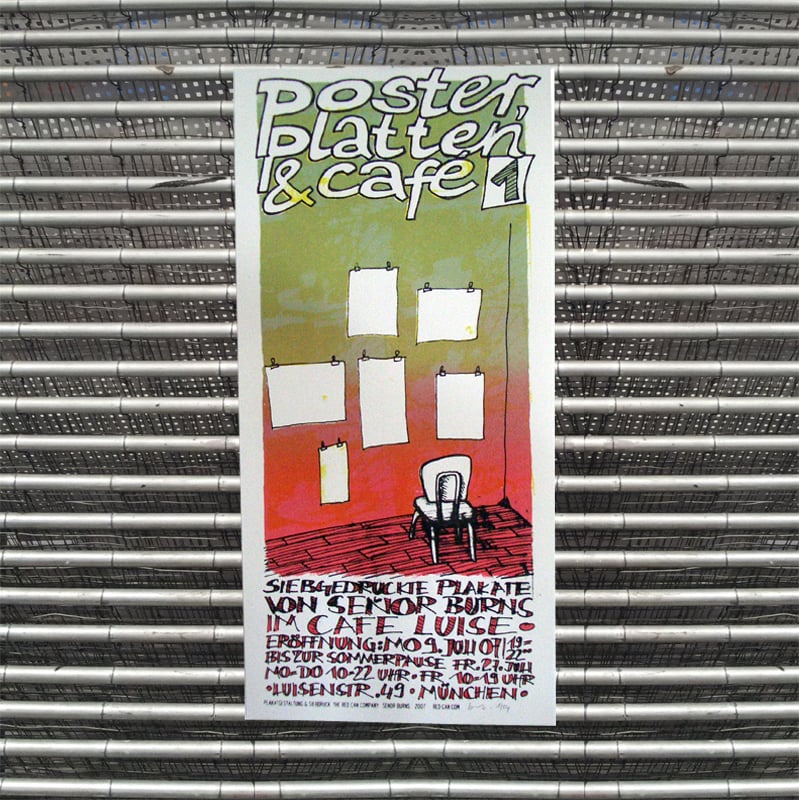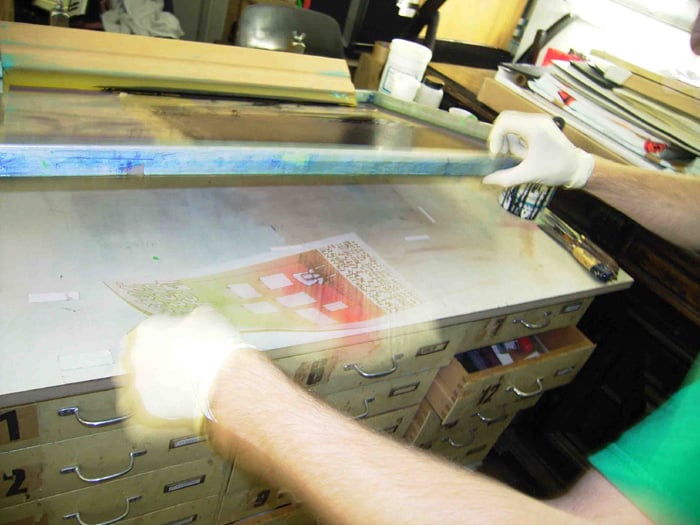 POSTER, PLATTEN & CAFÉ
#1 - LUISE (07/2007)
This is a series of small posters I started back in 2007, when I had one of my first "solo shows" with prints at a nice café/bar-location in Munich, LUISE.
Followed by a few more tiny shows at tiny spaces that always combined tasty coffee and tasty music.
This one's the first and premiered in July 2007 for one of my first exhibitions of posters at the LUISE coffeeshop & bar.
Info:
3 screens (1 split-fountain)
printed on several white 250g
42 x 20 cm / approx. 16,5" x 7,9"
signed & numbered edition of 54
Illustration_design_handpulled screenprint:
Señor Burns