THE NOWTIST
(France 2021)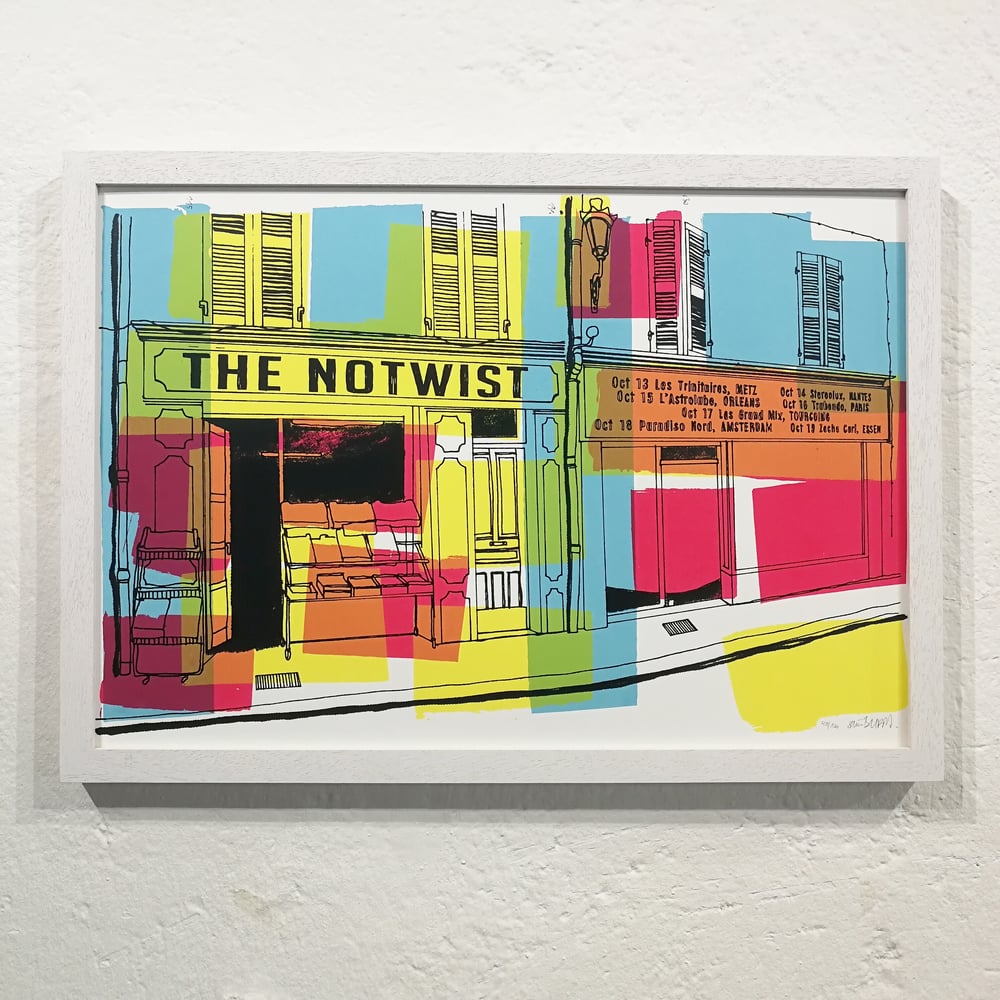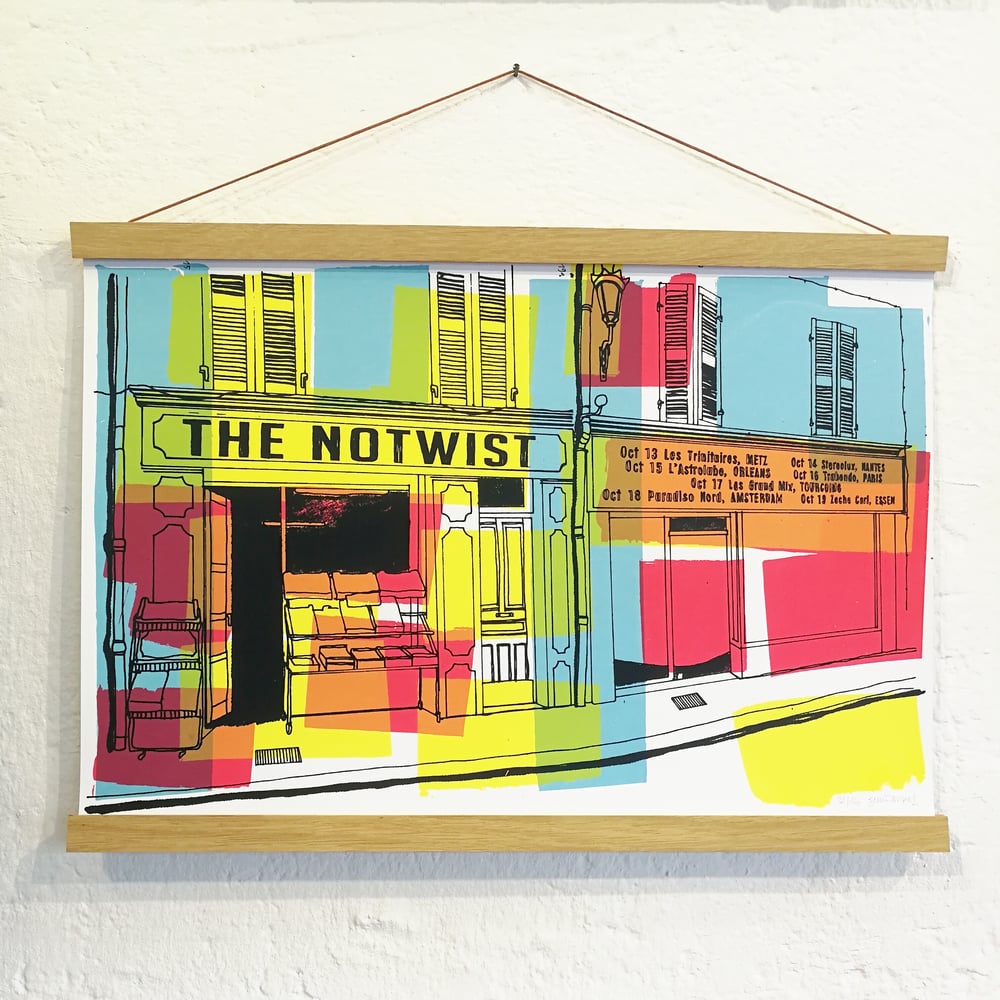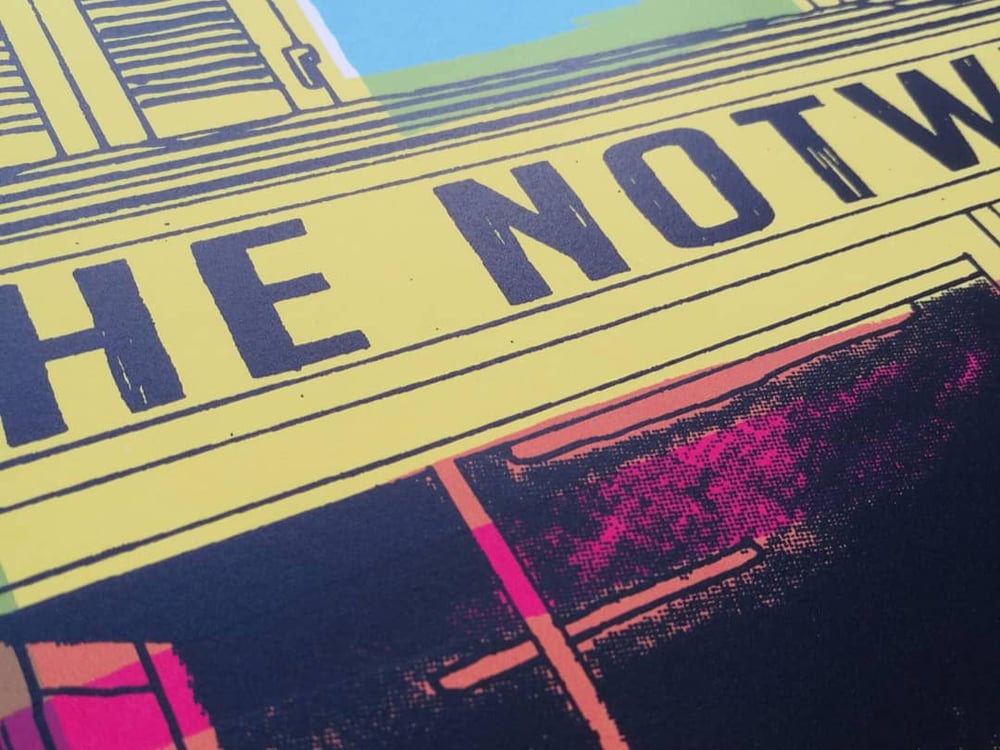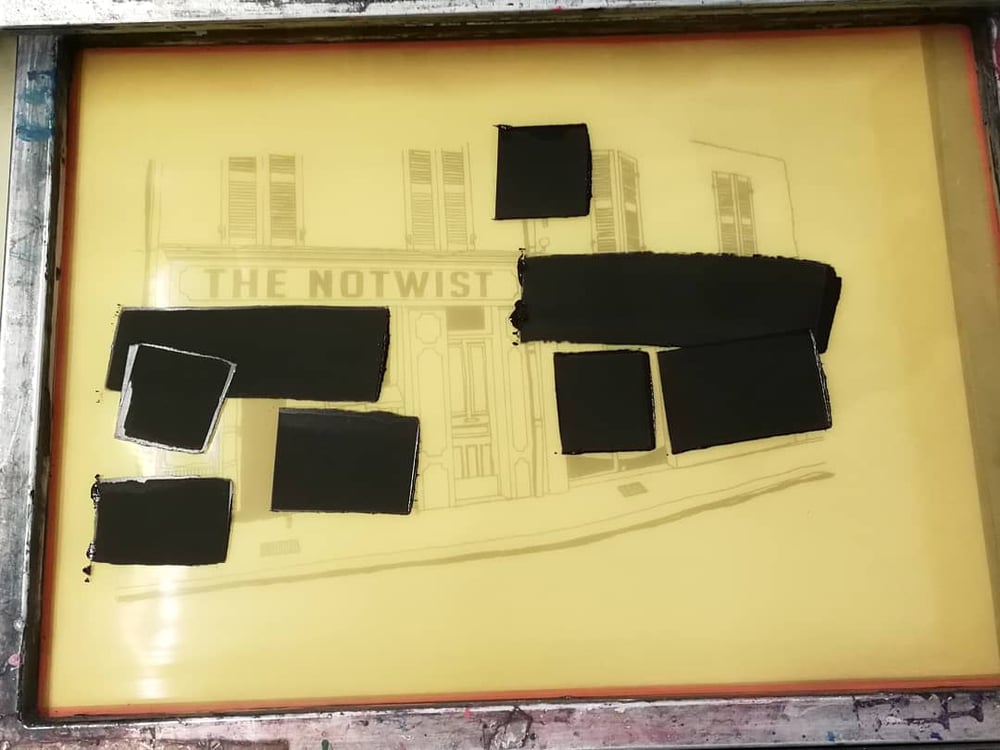 THE NOTWIST (France 2021)
Tourposter Oct 13th-19th, 2021
Señor Burns gig poster #232
Mornin' & Bonjour!
If you already had a coffee & croissant you might be ready for a new gig poster.
Here you go:
A scenery from a small village in France, originally a grocery-store and a "boucherie".
I had the strong desire to have a sketching with a colouring that is kind of free and off registration. The layers were just squeeged on a foil and then exposured on the screen. Finally, registration was quite easy 😀
4 screens
printed on white semi-coated 270g/m²
50 x 35 cm / approx. 19.7" x 13.8"
Tour-edition of 120, all signed & numbered
MAKE YOUR CHOICE:
- print only
- print incl. oakwood poster hanger with magnets, 51cm length
- print incl. whitened wooden frame, 35 x 50 cm
- print incl. natural wood frame, 35 x 50 cm
Versand/shipping:
Germany - DHL Paket, tracking, rolled in hard-tube
Everywhere else - DHL letter, tracking, rolled in hard-tube
Framed prints will be shipped flat and safely packed of course!
Illustration/Design/Handprint:
Señor Burns