COASTER
(mini-print)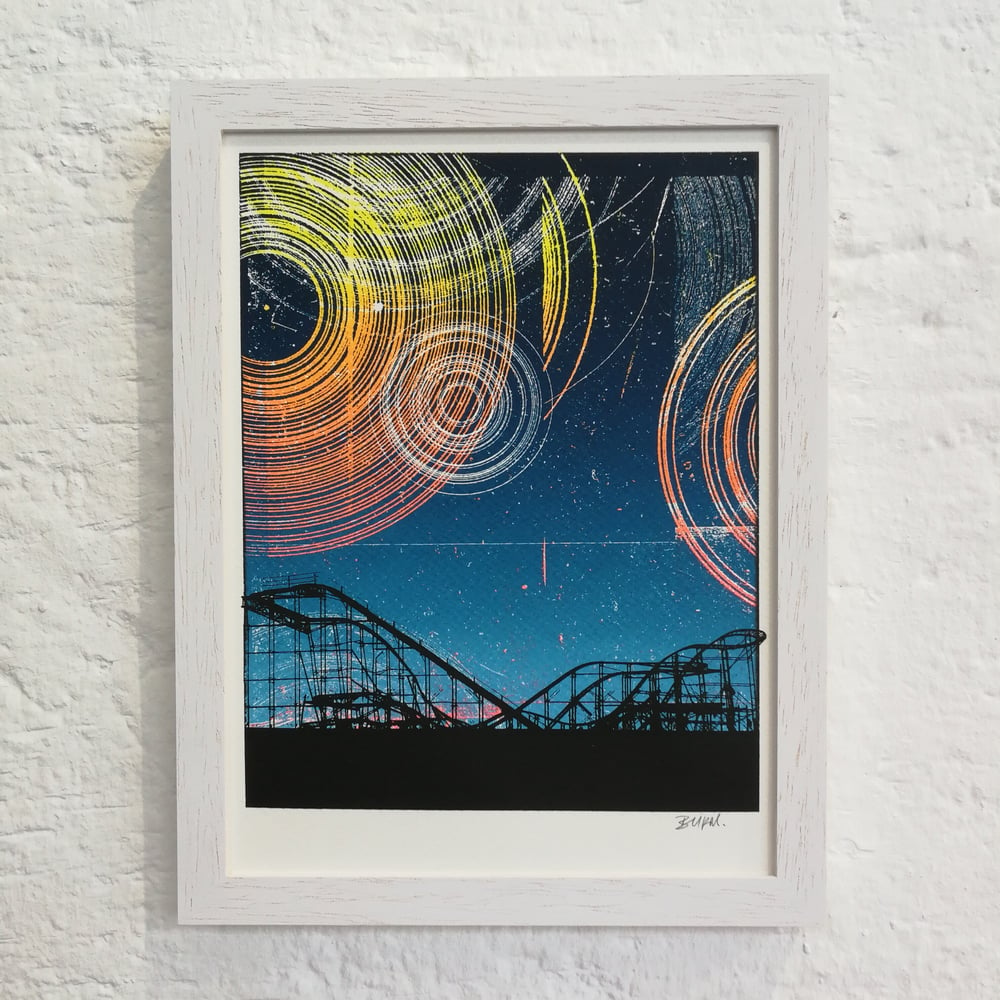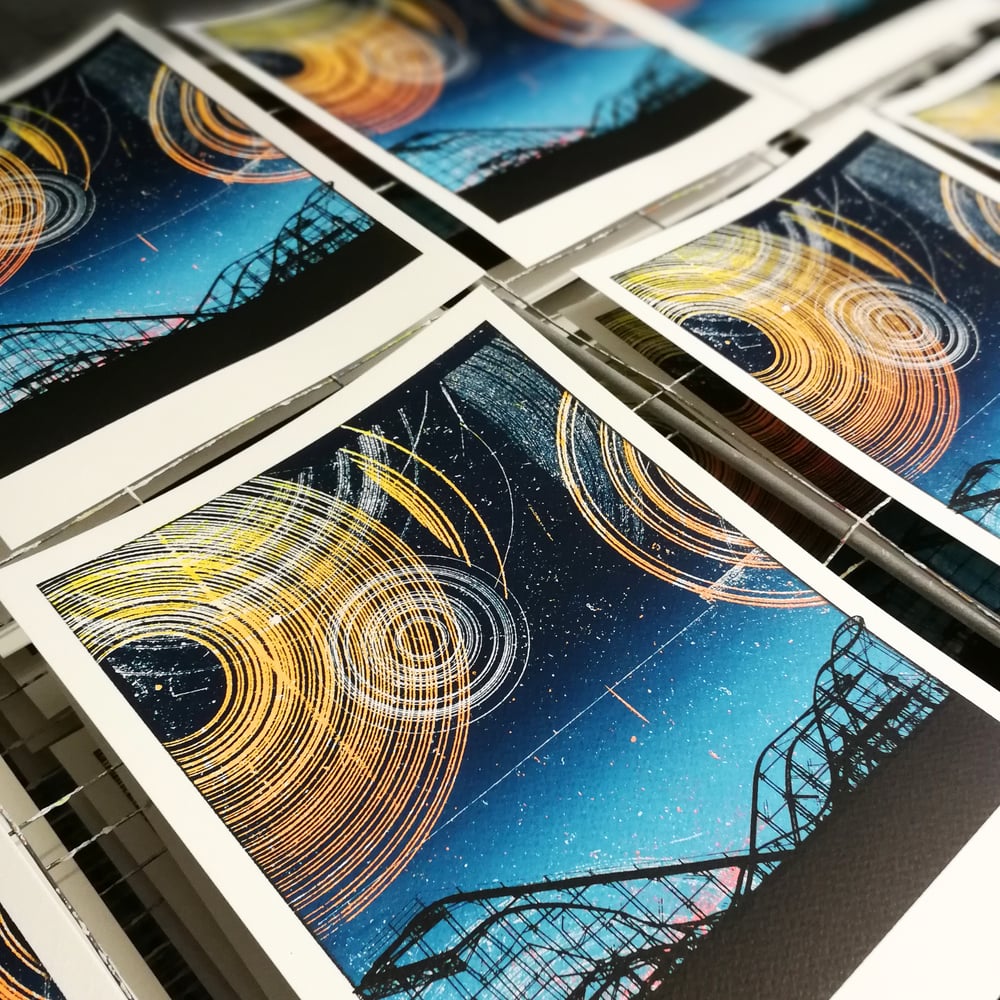 "COASTER"
MINI-PRINT
New 2021-edition printed & ready for order!
Over the years I was more and more reflected with people asking for smaller formats since almost everyone seems to run out of walls...
Here you go and not only with one, but with two different sizes:
- 18 x 24 cm / aprox. 7.1" x 9.4"
- 24 x 32 cm / aprox. 9.4" x 12.6"
"COASTER" has already been released in a larger format 40x50cm.
Now I was curious to execute them also in these two smaller sizes.
On the one hand to help those with tiny flats, small houses and few wall-space left.
On the other hand because I was interested in how they look like.
I think it's pretty cool!
This artwork was originally used for a gig poster I did for RIDE, a shoegazing band from Oxford, UK. The illustration is a mixture of photography, scratchboard and rubylith.
Print only - or with frame - make your choice!
Both options available below.
"COASTER"
3 screens (2 split-fountains)
handprinted on aquarellic white 250g
18 x 24 cm / aprox. 7.1" x 9.4"
2nd edition 2021 of 72, signed & numbered
24 x 32 cm / aprox. 9.4"x 12.6"
2nd edition 2021 of 50, signed & numbered
single Mini-Prints ship as letter,
framed Mini-Prints ship as DHL-package