MÜNCHEN (postcard)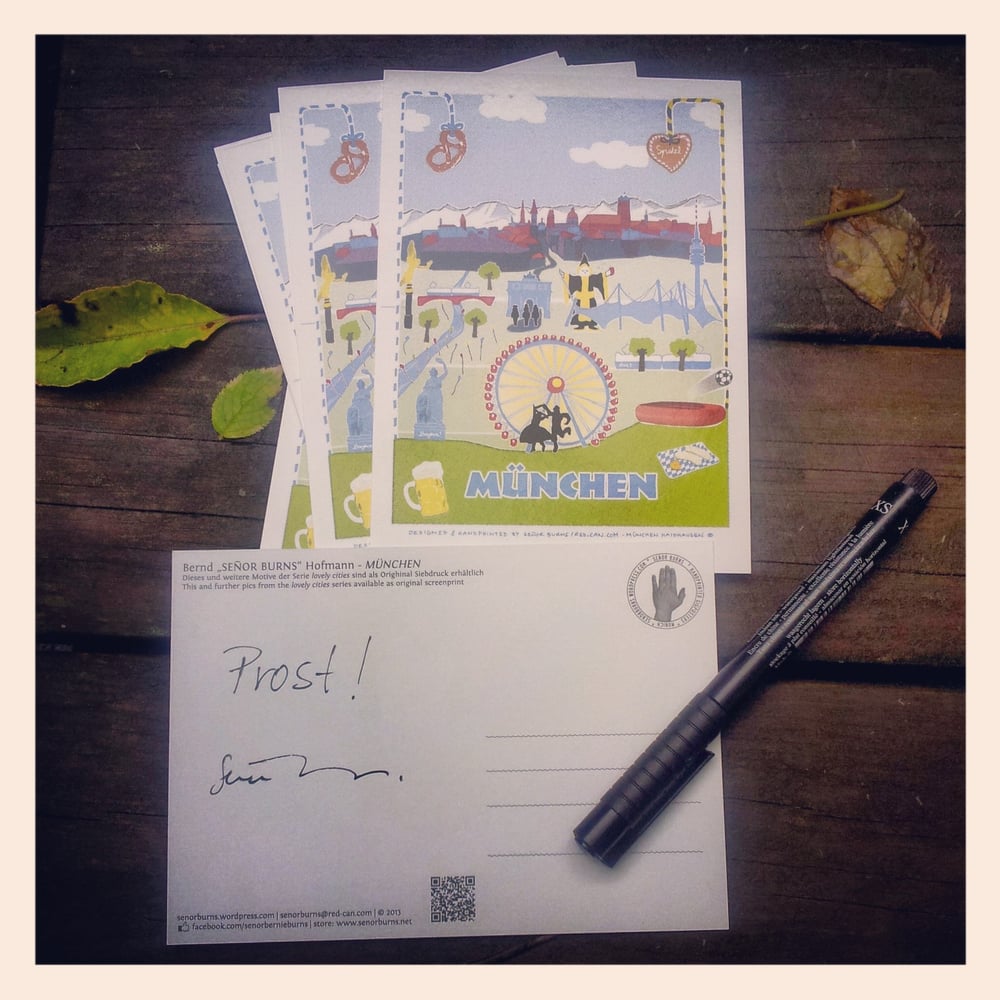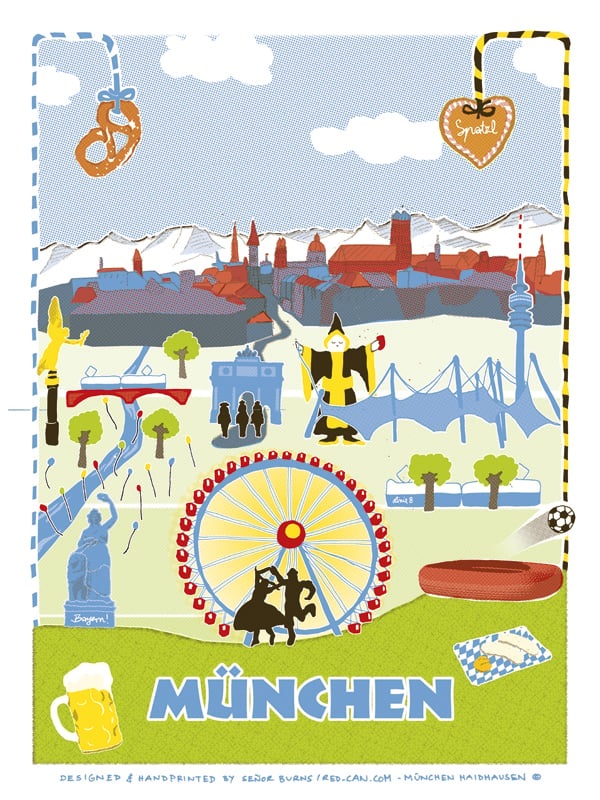 MÜNCHEN postcard
NEW!
After the first run of original poster is sold I made postcards of my poster from the art print series called "lovely cities".
I tried to figure out what either is typical for Munich and what the city is known for but also put some "nerd" details in it and not making it only a touristic souvenir.
Buy a single card or get a set of 3 of them for a lower price.
Or choose the "CITY-MIX" - one of each postcard from MUNICH, HAMBURG, BARCELONA!
Info:
A6 postcard, offset printed CMYK, 280g chromo-board
10,5 x 14,8 cm / approx. 4,1" x 5,8"
Illustration/Design:
Señor Burns