BURNS OCTOBOOKS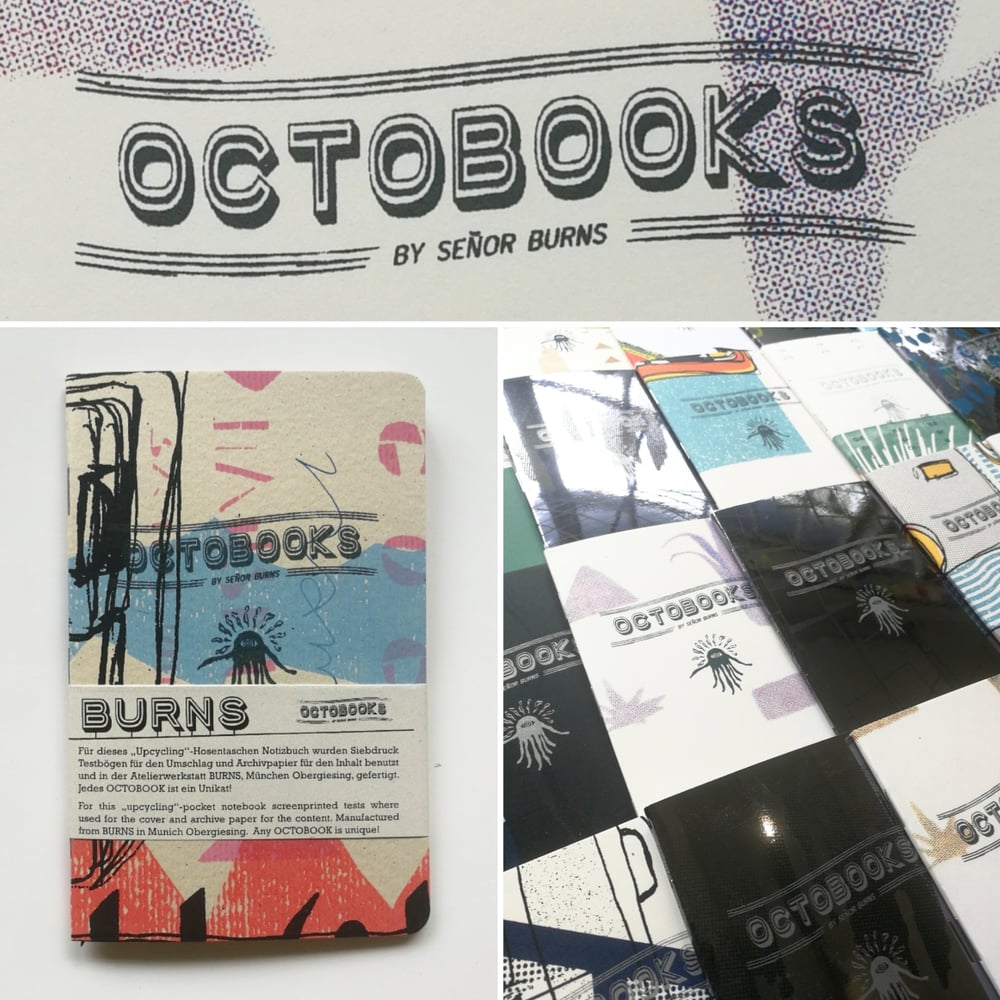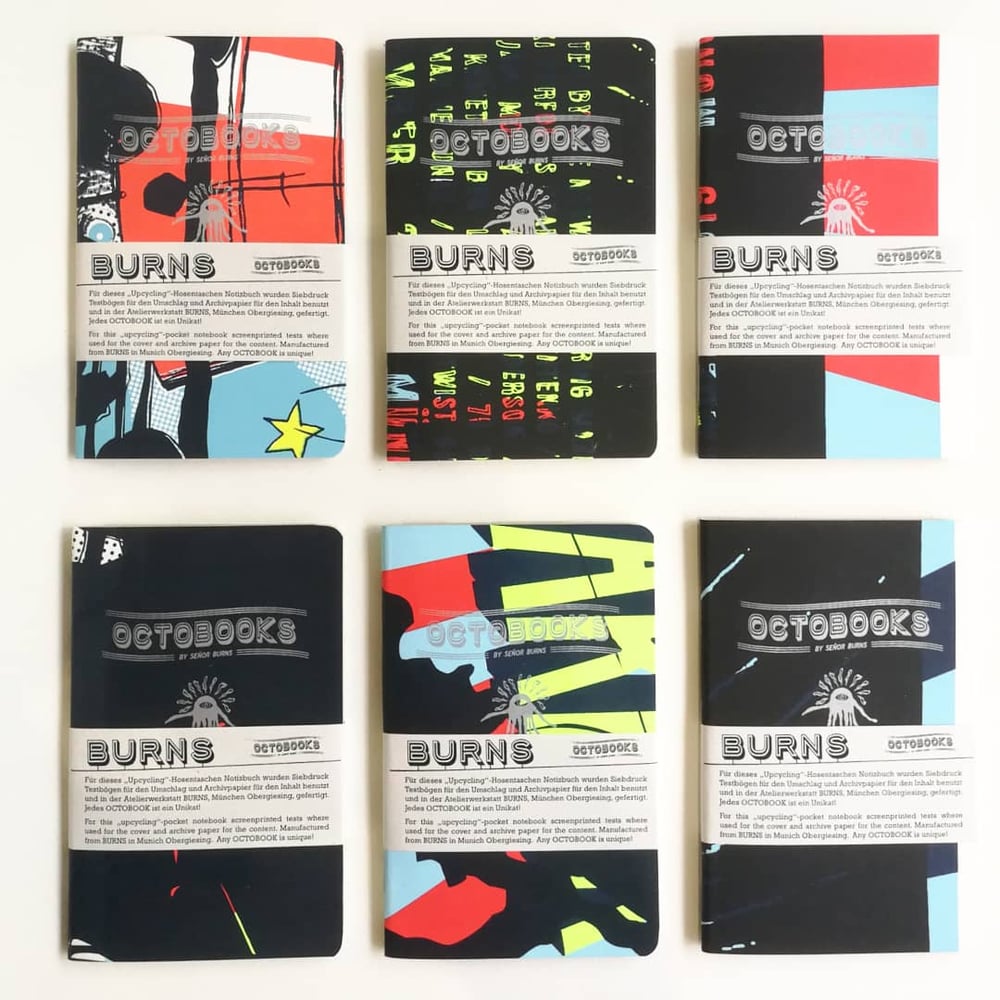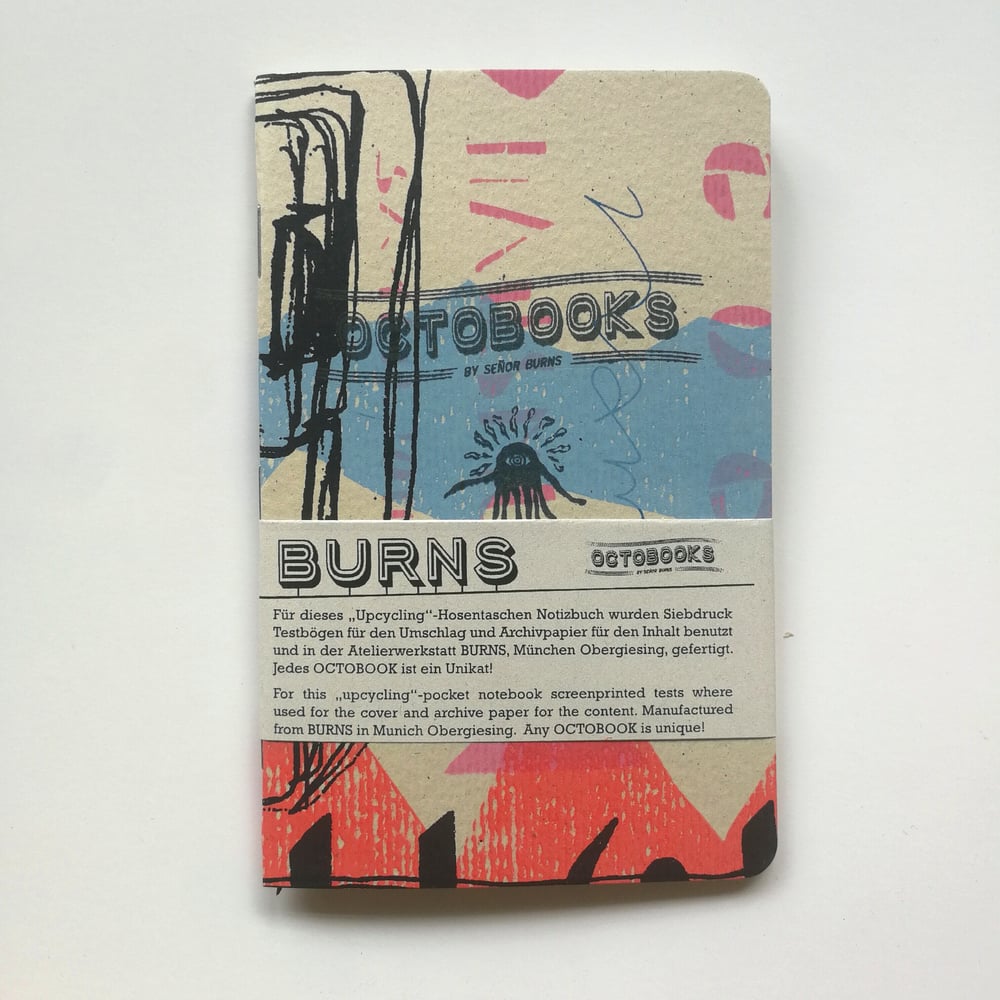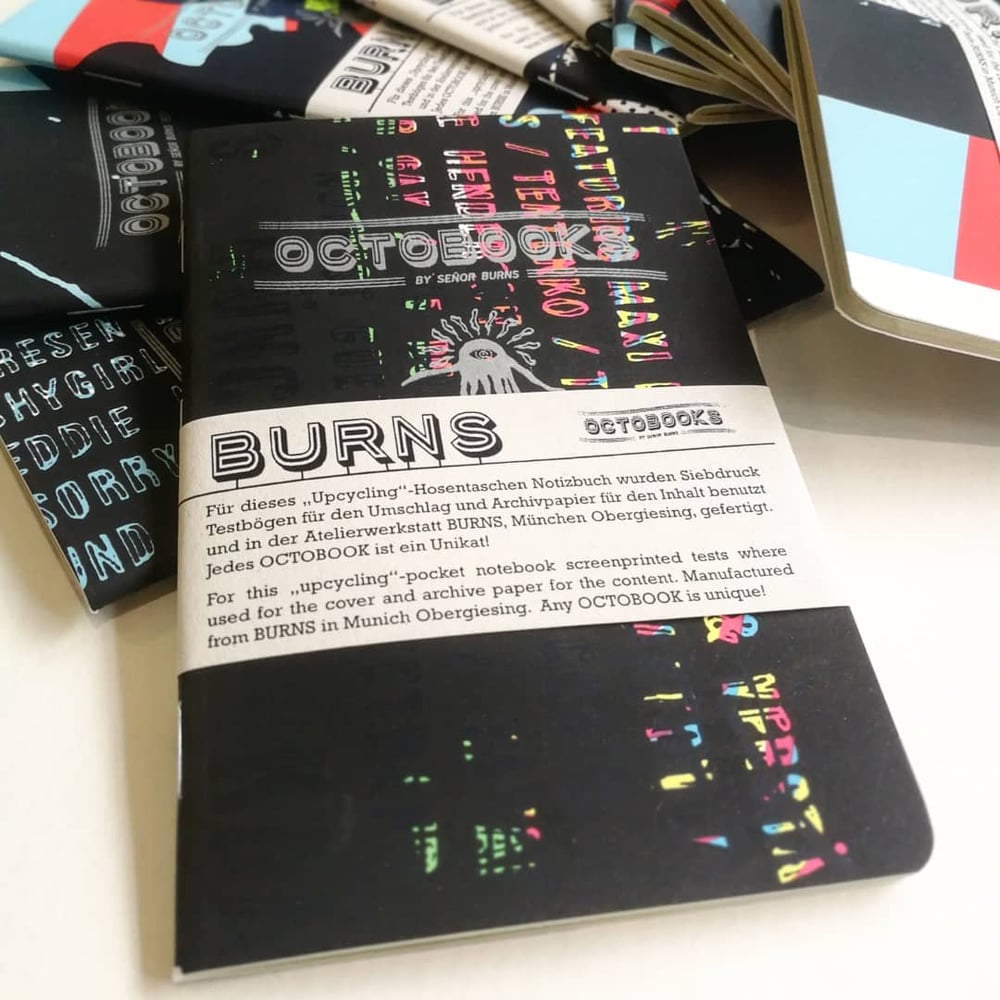 "BURNS OCTOBOOKS"
Señor Burns Notebooks!
Neue Produktion 2023 - wieder mit 40 Seiten!
Für dieses "Upcycling"-Hosentaschen Notizbuch wurden Siebdruck Testbögen und Fehldrucke für den Umschlag und Archivpapier für den Inhalt benutzt und in der Atelierwerkstatt BURNS, München Obergiesing, gefertigt.
Als Einzelstück oder im günstigen 3er-Set.
Jedes OCTOBOOK ist ein Unikat!
- 9 x 14cm
- NEU: 40 Innenseiten (10 Blatt), 120g Archivpapier Bütten Steingrau
- Umschlag 250g-320g mehrfach bedruckte Kartonage
- abgerundete Ecken
- zweifach geheftet
********************************************************
For this "upcycling"-pocket notebook screenprinted tests where used for the cover and archive paper for the content. Manufactured from BURNS in Munich Obergiesing.
Single ones or as specially priced set of 3.
Any OCTOBOOK is unique!
Specs: 3.5" x 5.5", 40 pages (10 sheets), 120g archive paper Bütten