THE NOTWIST 200th! (SET)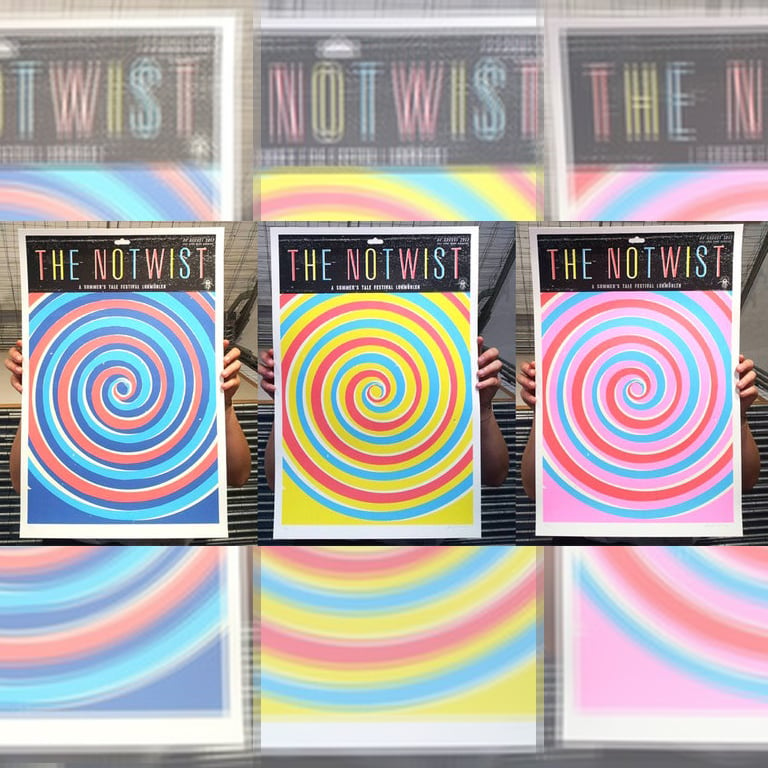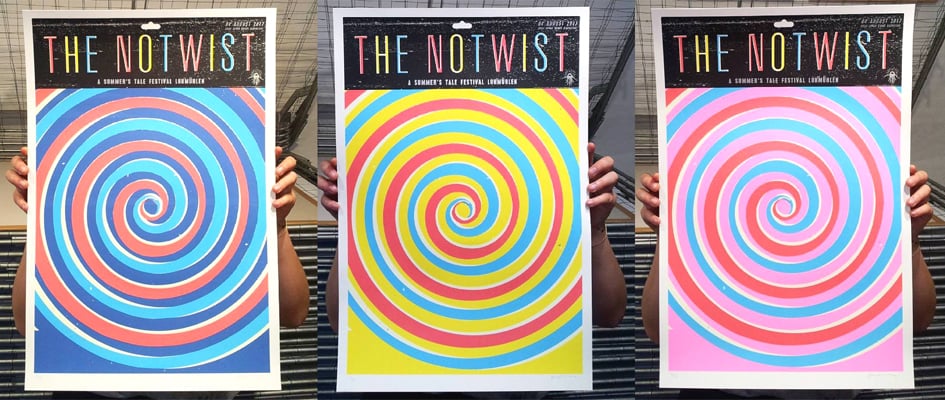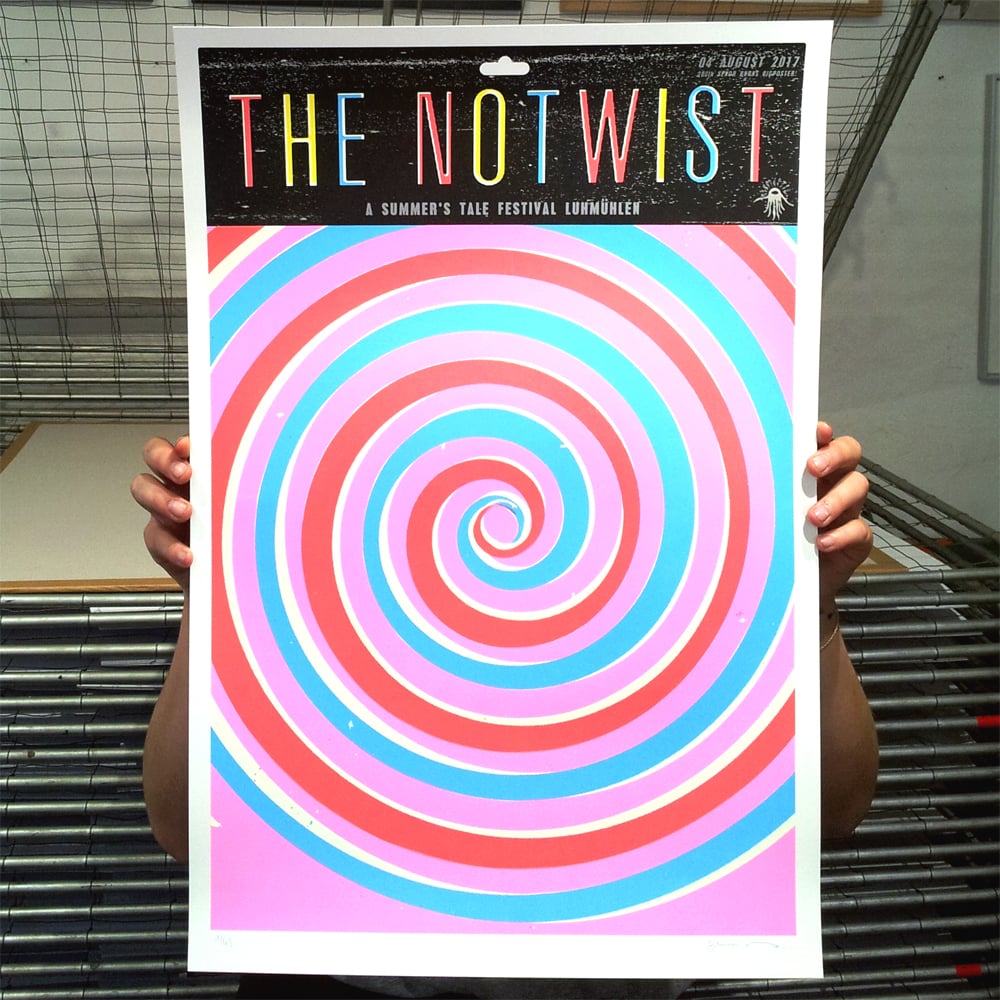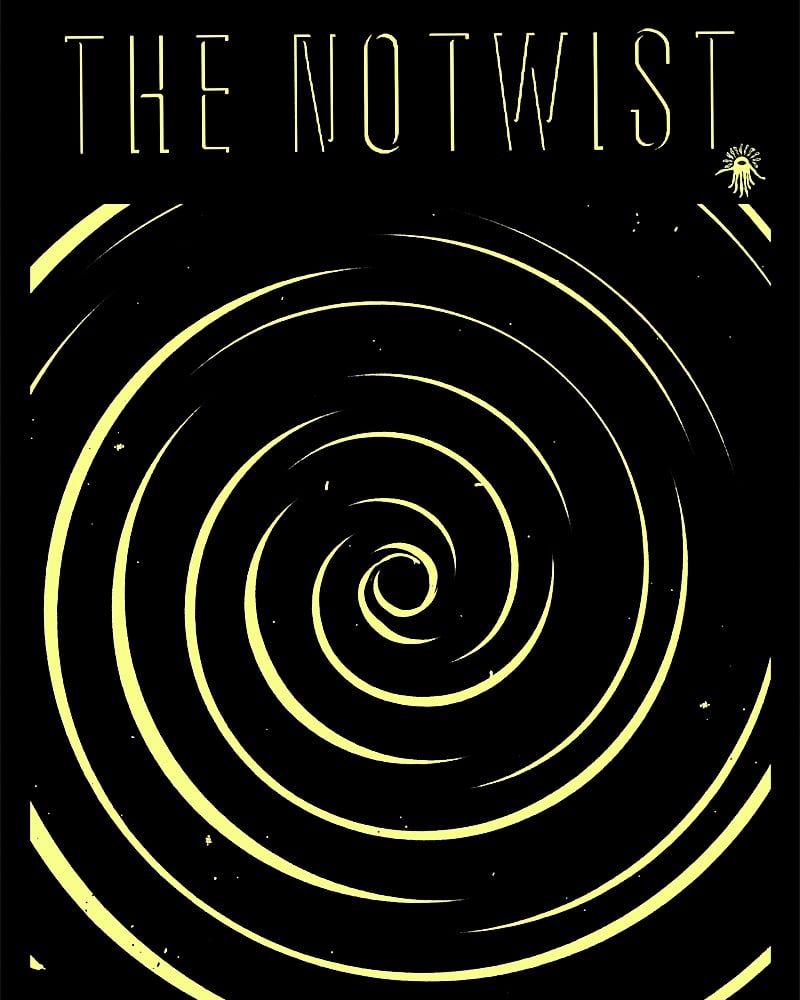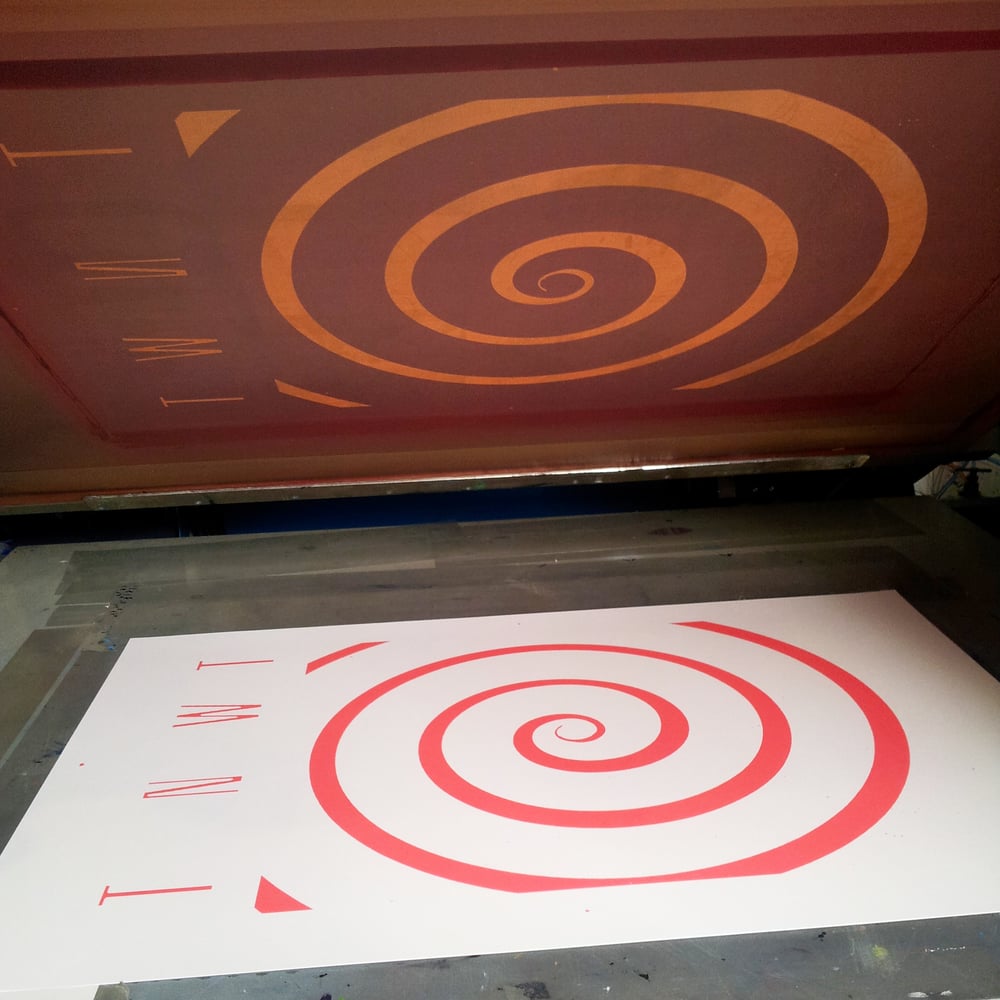 THE NOTWIST
gig poster for their appearance at the A SUMMER'S TALE festival in Luhmuehlen on August 4th, 2017
note:
★ 1 SET yellow/blue/pink AVAILABLE ONLY! ★
One of each out of the edition, numbered 6/43!
This one marks my 200th! gig poster within 13 years as also my 10th poster for the band itself.
The poster was made in three variants:
1.) YELLOW (sold out)
2.) BLUE (sold out)
3.) PINK (sold out)
Editions of 43 signed and numbered sheets each. Final colour is "glow in the dark" so even if you turn off the light, the NOTWIST shines on...
7 colours
printed on smooth warm white 300g
60 x 40 cm / approx.
signed & numbered edition of 3 x 43
Versand/shipping:
Germany - DHL Paket, tracking, rolled in hard-tube
Everywhere else - DHL letter, tracking, rolled in hard-tube
Illustration/Design/Handprint:
Señor Burns