"¡SALUD!"
(mini-print)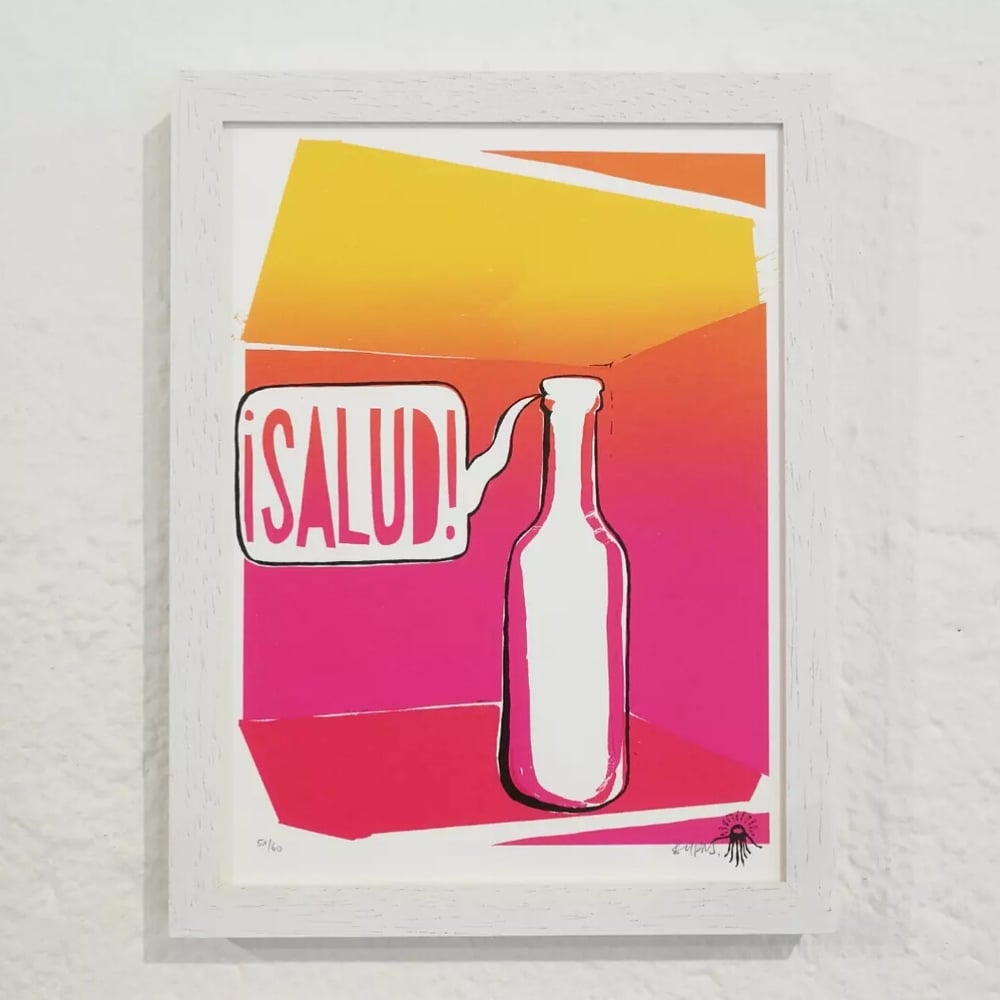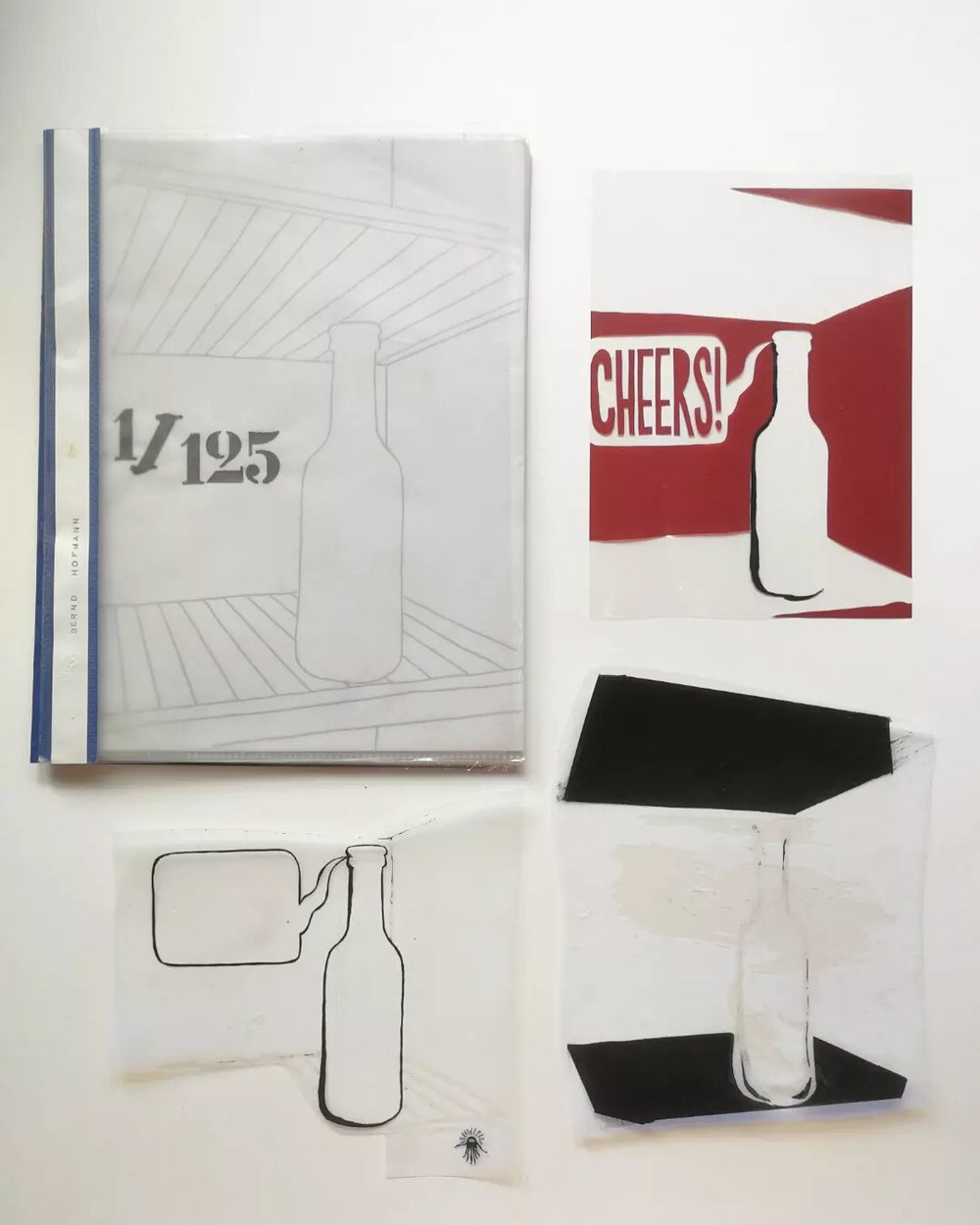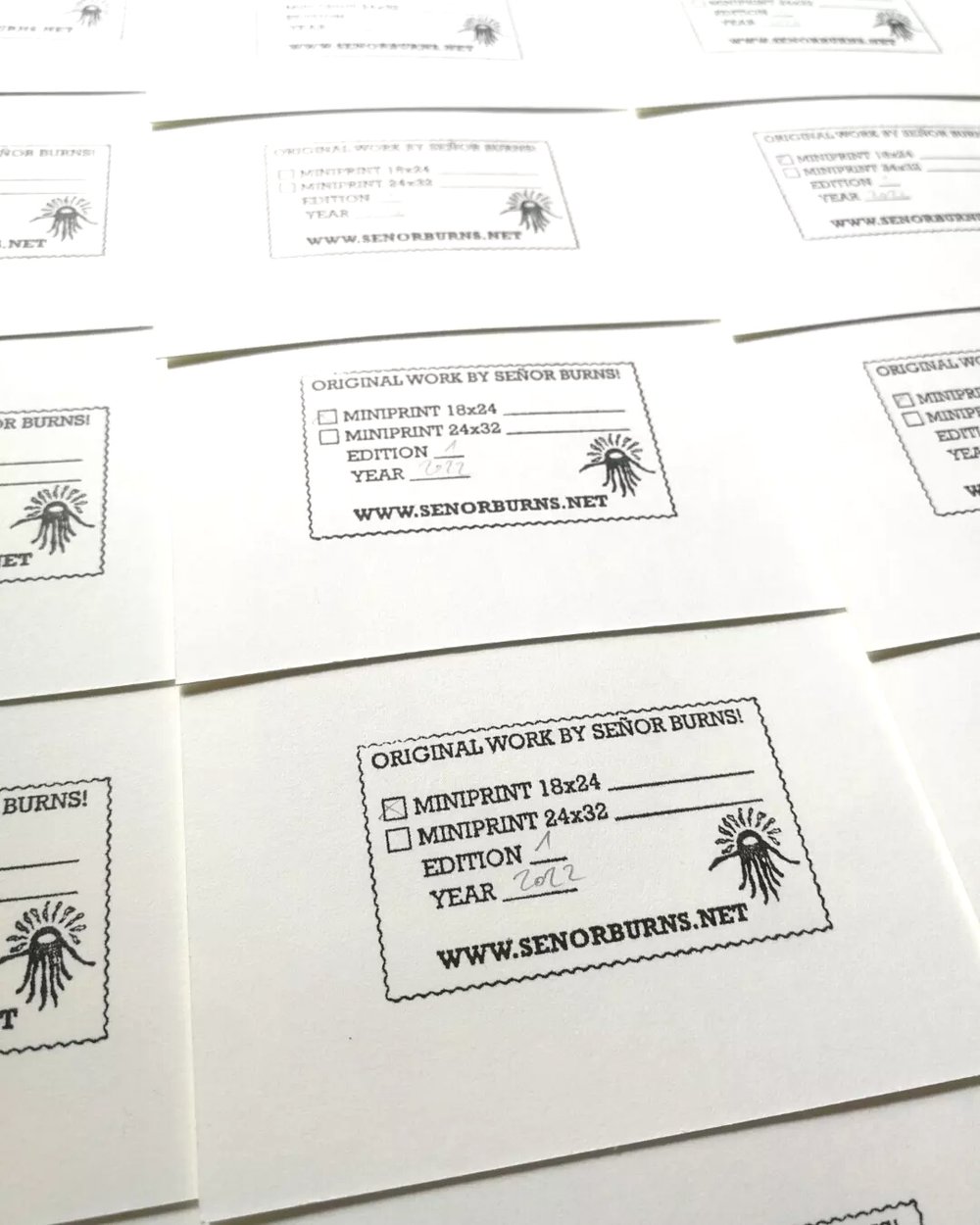 "¡SALUD!"
MINI-ARTPRINT
One bottle, Beer obviously, waiting to be opened...
The spanish version.
Based on a sketch I originally made more than 20 yrs ago.
A lonely leftover bottle in our fridge.
All handmade layers and analogue techniques used on this.
Print only - or with frame - make your choice!
Both options available below.
"¡SALUD!"
3 screens
handprinted on semi-coated white 300g
18 x 24 cm / aprox. 7.1" x 9.4"
1st edition of 60, signed & numbered, stamp on the back
single Mini-Prints ship as letter,
framed Mini-Prints ship as DHL-package