SPIRIT FEST
スピリットフェスト
(MUNICH 2019)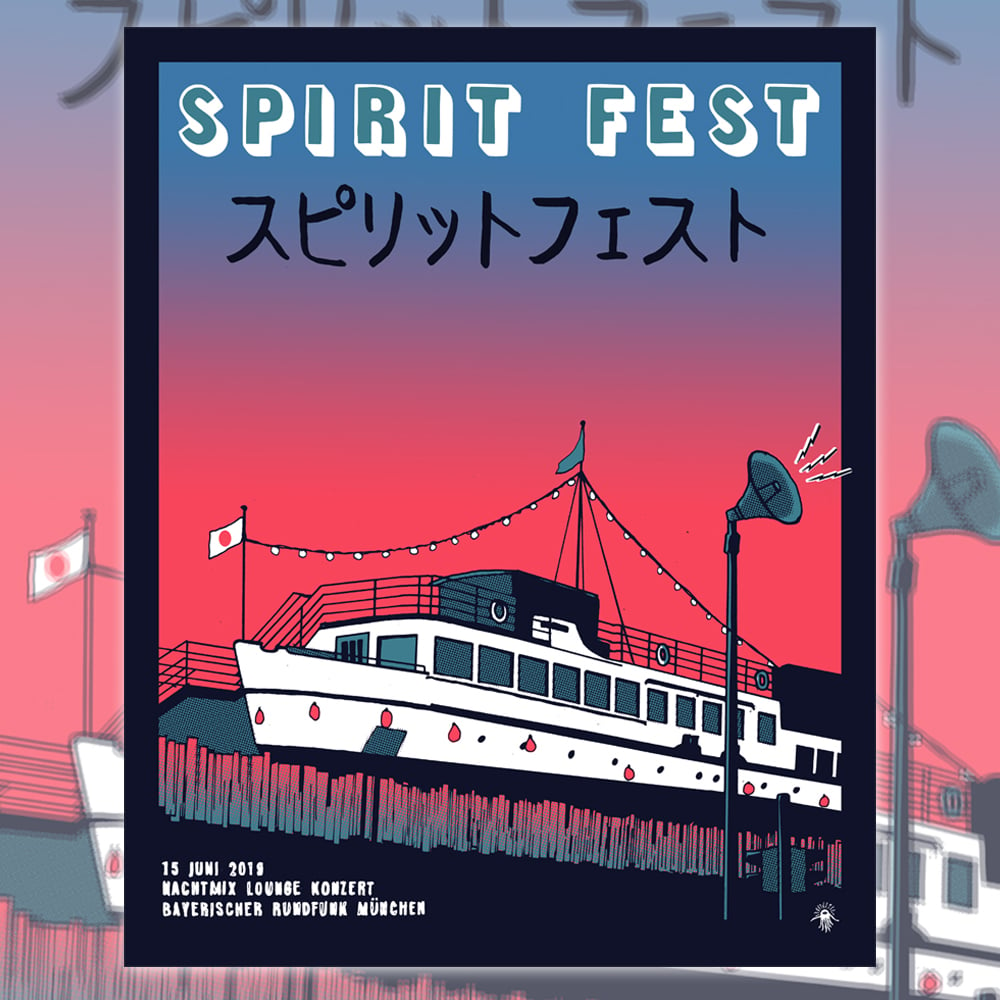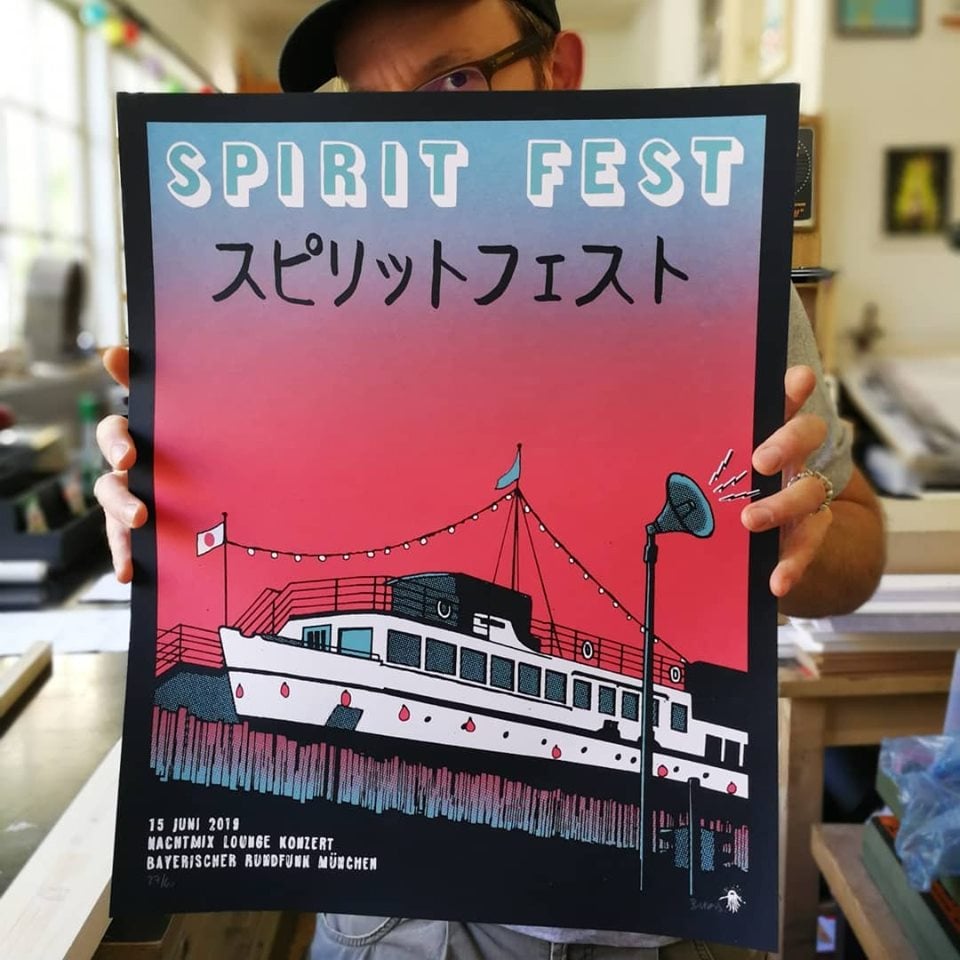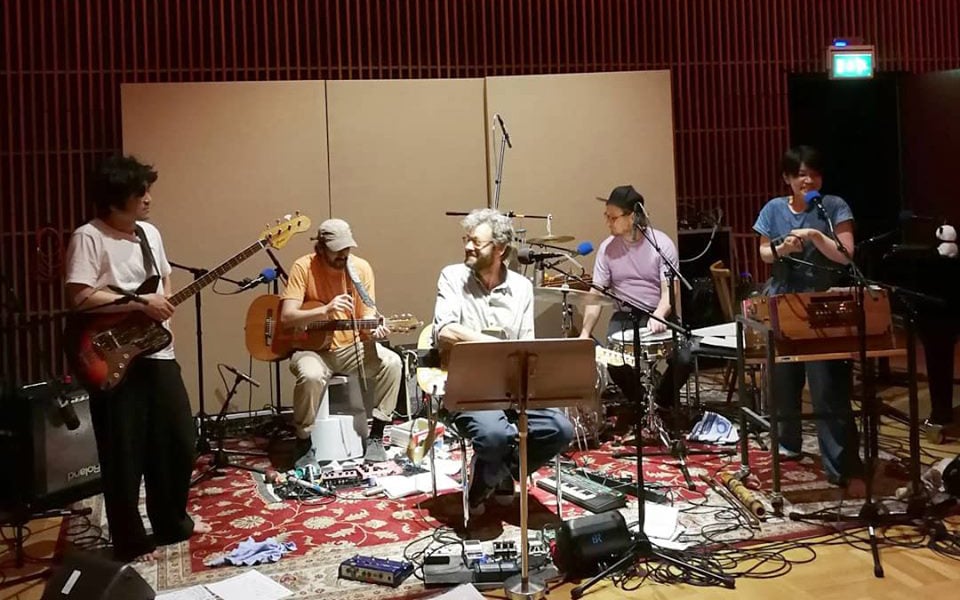 SPIRIT FEST /
スピリットフェスト

Gigposter 15.06.2019
Señor Burns gig poster #222
A special poster for a special appearance:
on Saturday June 15th, 2019 the so-called "supergroup" SPIRIT FEST did a live performance at bavarian broadcast station Bayerischer Rundfunk in Munich that aired through BR2 radio & internet worldwide.
Only 30 listeners were able to attend in person inside the small studio. And the band performed very new songs, they just recorded the days before the show.
A night to remember!
SPIRIT FEST consists mainly of the japanese band TENNISCOATS (Saya & Takashi) Markus Acher of THE NOTWIST, Cico Beck aka JOASIHNO plus Mat Fowler from JAM MONEY.
Info:
3 screens
printed on white semi-rough 300g/m²
40 x 50 cm / approx. 15.7" x 19.7"
signed & numbered very limited edition of 60
Versand/shipping:
Germany - DHL Paket, tracking, rolled in hard-tube
Everywhere else - DHL letter, tracking, rolled in hard-tube
Illustration/Design/Handprint:
Señor Burns