"SUꟼEЯ CAT"
(art-print)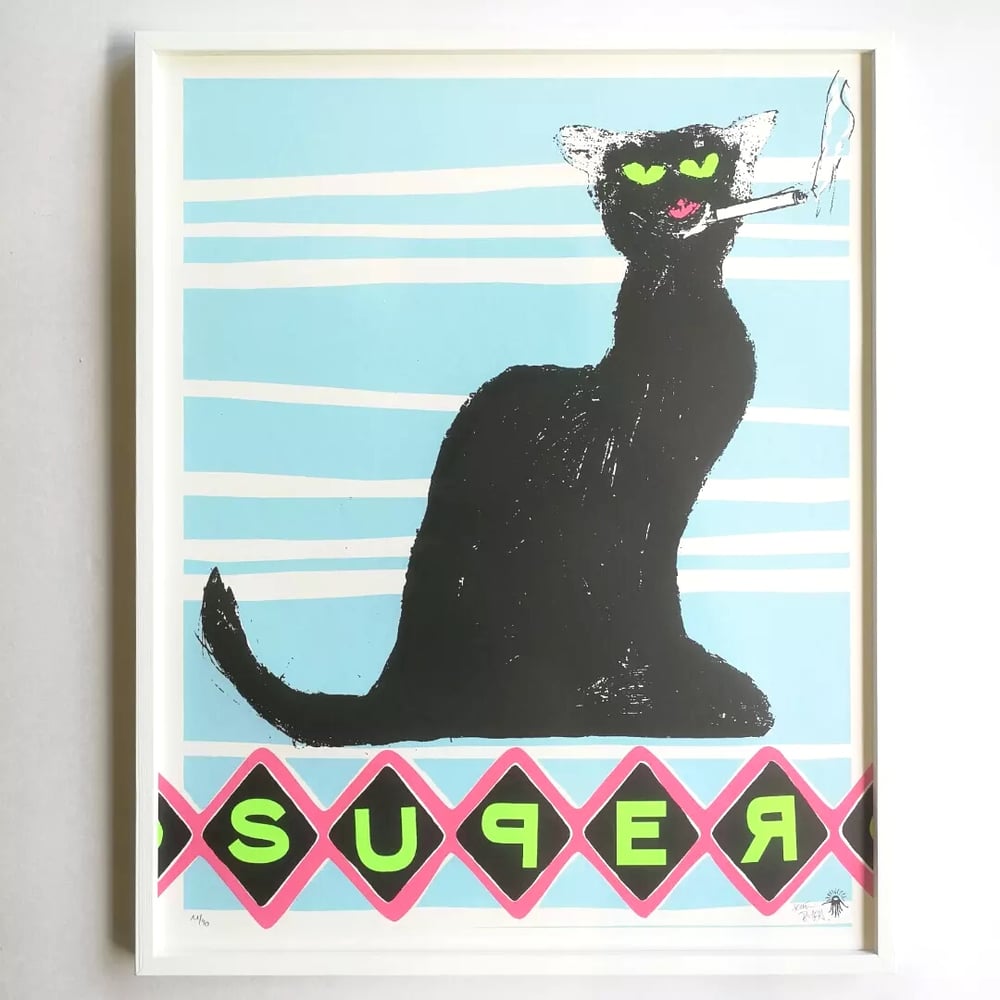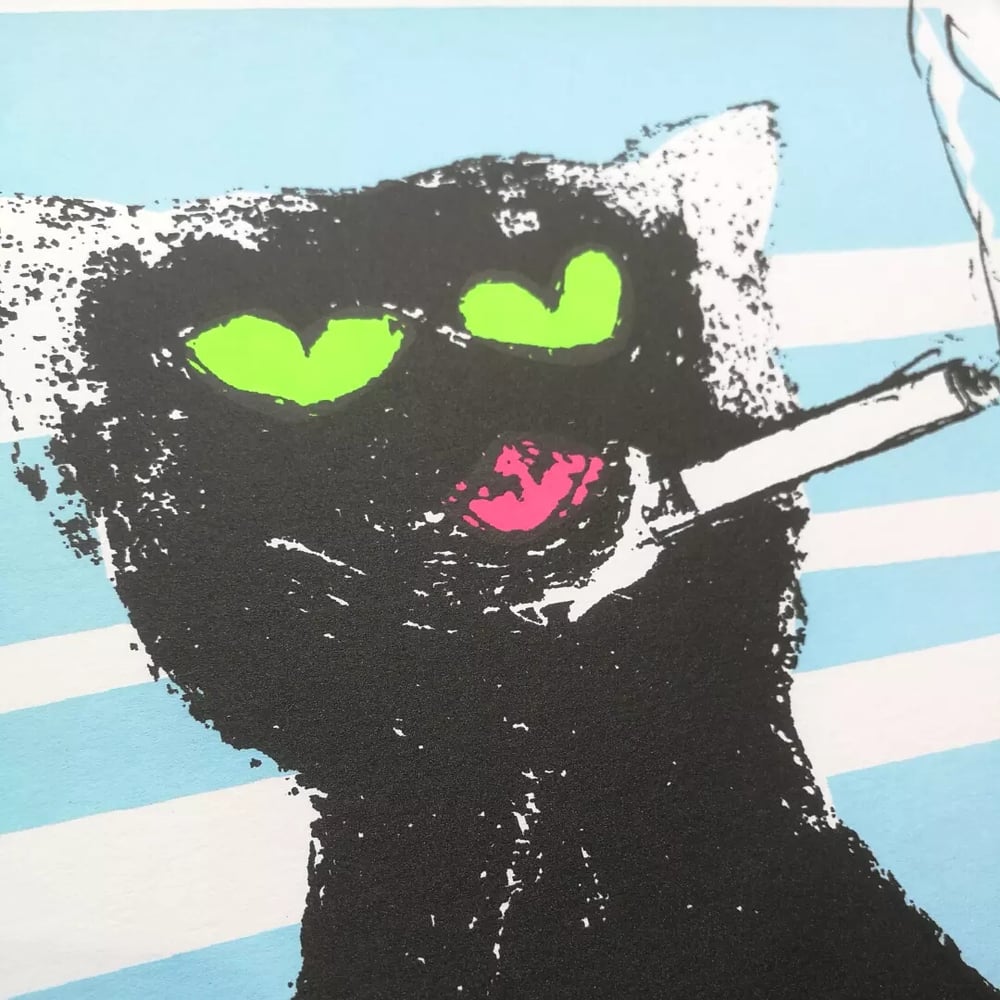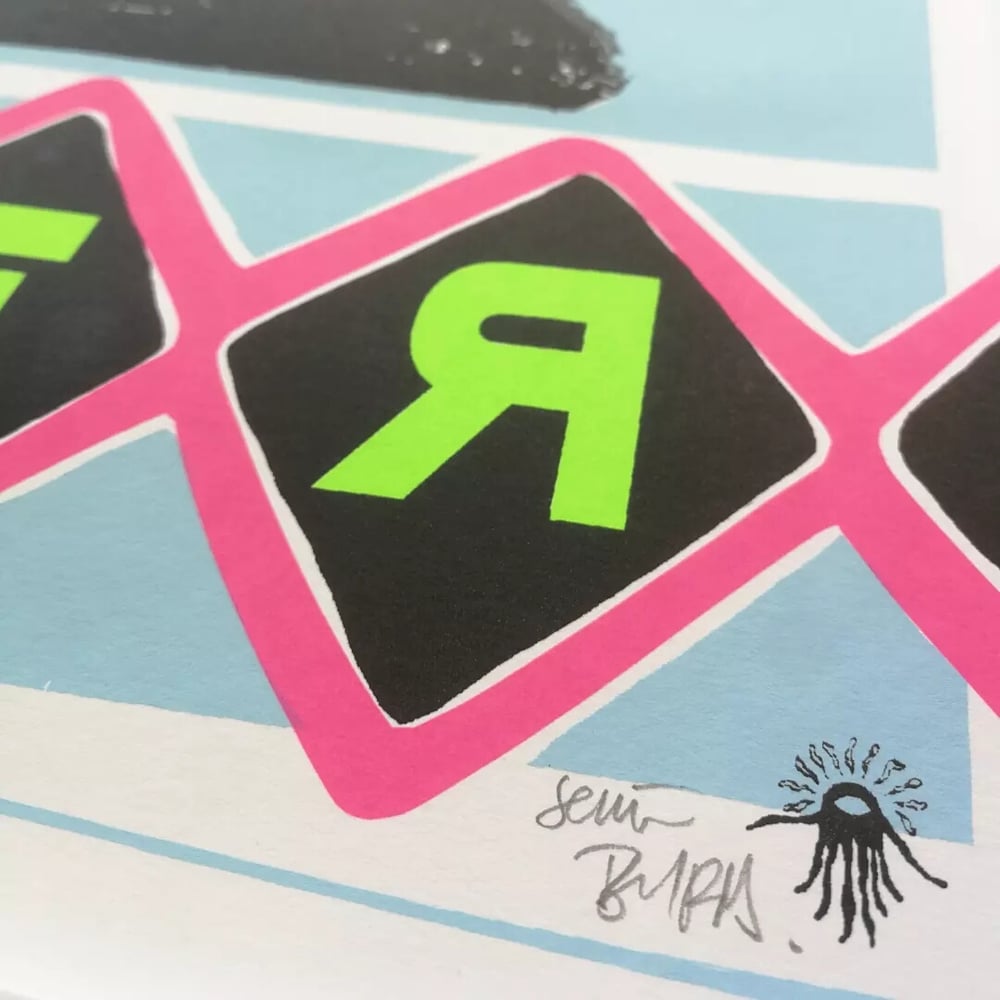 "SUꟼEЯ CAT"
Art-Print (40 x 50 cm)
NEW!
Originally illustrated for a (long sold-out) gig poster of SUPERCHUNK and therefor inspired by their song "Never too young to smoke" which might explain the cigarette.
The design, composition and colours are pretty closed to the original gig poster, just the size is a little different. Since the poster was 60 cm (23.6") on it's long side, now it's just 50 cm (19.7"). And it became a "SUꟼEЯ CAT" instead a SUPERCHUNK...
Print only - or with frame - make your choice!
Both options available below.
4 screens
handprinted on semi-rough old white 300g
40 x 50 cm / approx. 15.7" x 19.7"
signed & numbered edition of 40
IMPORTANT - INTL SHIPPING!
Due to the recently changed sizes & prices from DHL, shipping of FRAMED posters or FRAMES seperately is not possible for the price as displayed!
Sending a single frame as DHL-package causes 45.-€ shipping costs!!!
If you consider ordering FRAMES or FRAMED work, get in touch in advance or expect a seperate invoice. Thanks for your understanding.