THE NOTWIST
(munich 2023)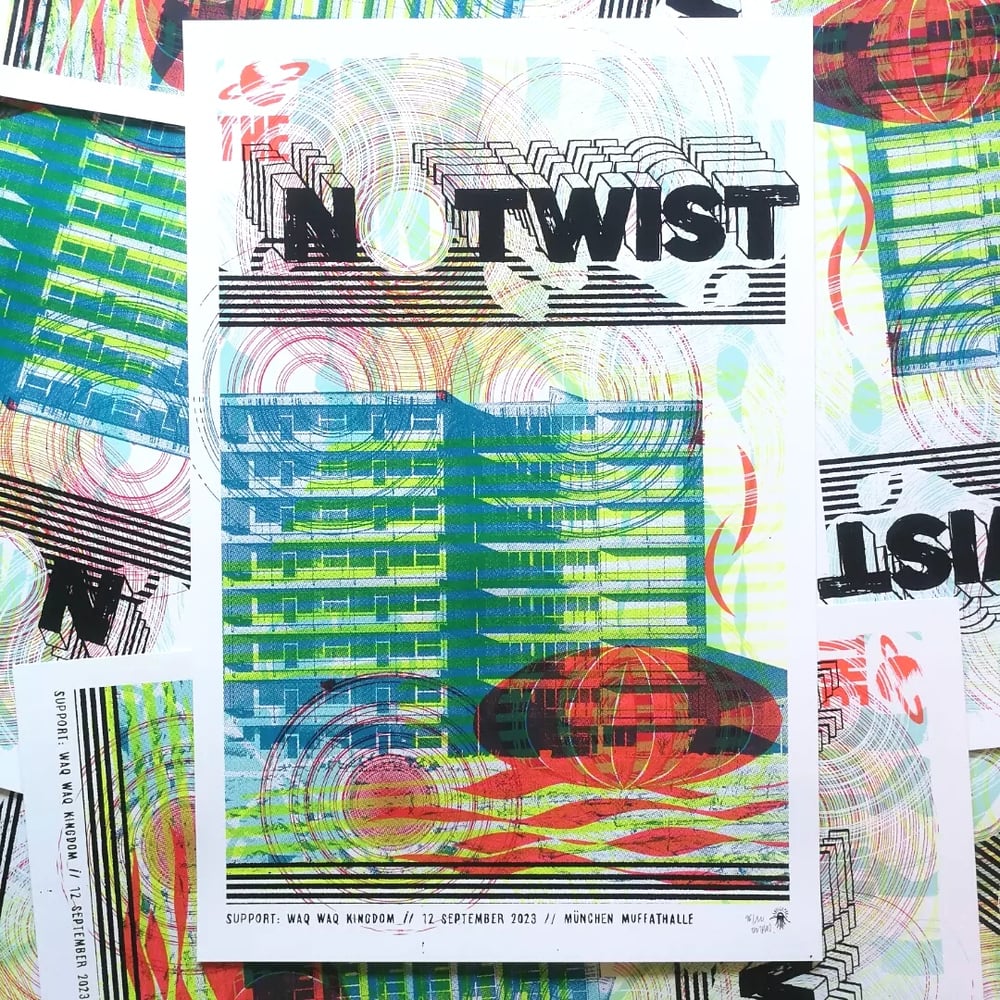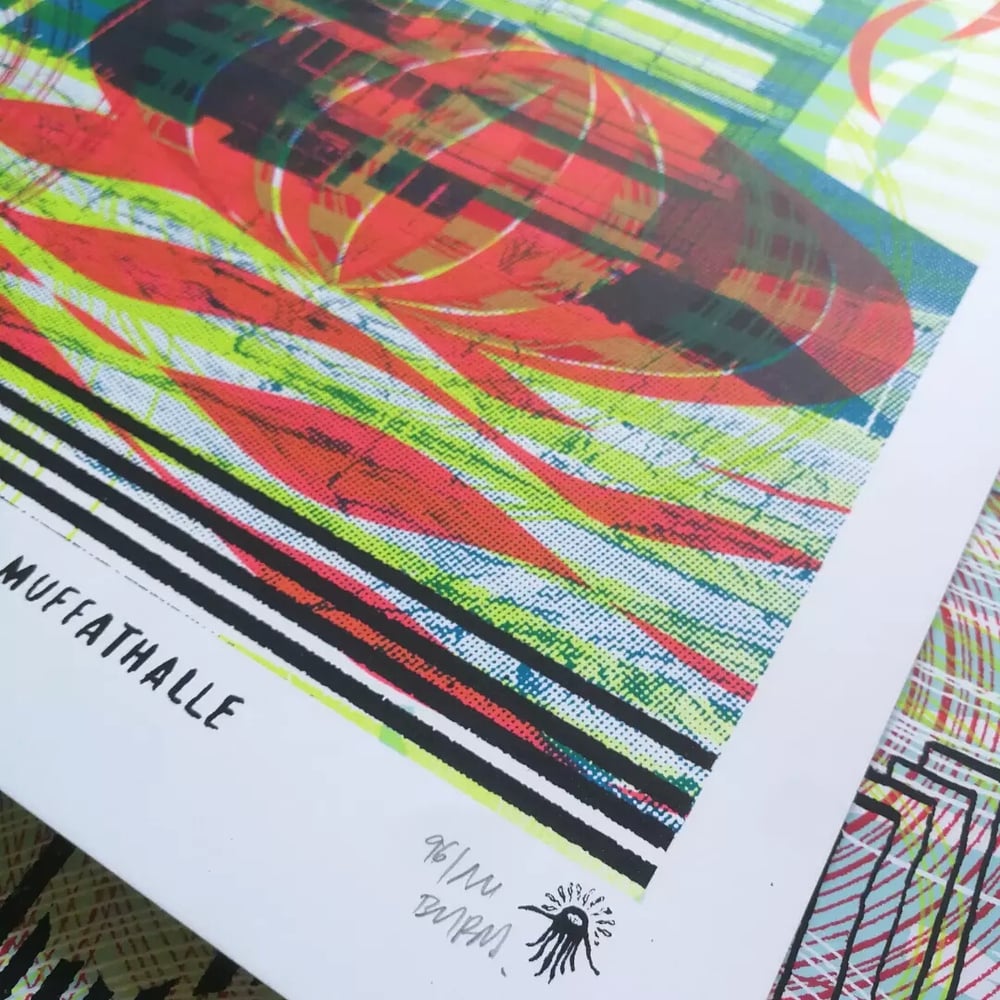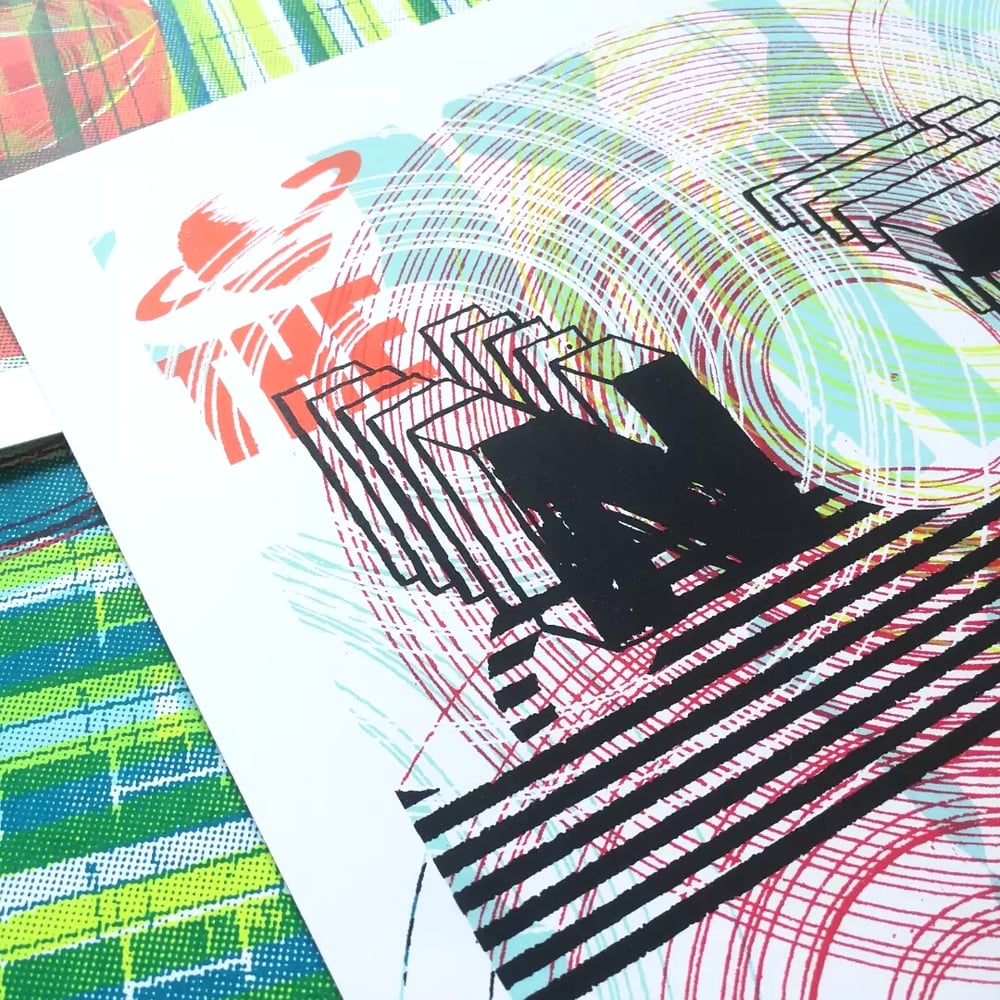 THE NOTWIST
+ WAQ WAQ KINGDOM
Muffathalle München Sep 12th, 2023
Señor Burns Gigposter #256
After using song titles, lyrics and bands' preferences for most of my posters for THE NOTWIST, this time I wanted to capture the whole idea, of what I would describe their music in general.
The artwork on here is everything NOTWIST works with:
samples, loops, snippets, different layers and objects, references... a mix-up of styles.
So this one is different to what I usually illustrate and maybe you like(d) other posters more. But I think this is the closest to get to the band, so far. Hope you enjoy it.
6 screens
printed on semi-coated natural white 300g
60 x 40 cm / approx. 23,6" x 15,7"
signed & numbered edition of 111
Want it already framed or with wooden poster hanger?
Check the RAHMEN / FRAMES section and make your choice out of the 40x60cm frames or the wooden magnetic hanger ;) - go to RAHMEN / FRAMES
IMPORTANT - INTL SHIPPING!
Due to the recently changed sizes & prices from DHL, shipping of FRAMED posters or FRAMES seperately is not possible for the price as displayed!
Sending a single frame as DHL-package causes 45.-€ shipping costs!!!
If you consider ordering FRAMES or FRAMED work, get in touch in advance or expect a seperate invoice. Thanks for your understanding.
Versand/shipping:
Germany - DHL Paket, tracking, rolled in hard-tube
Everywhere else - DHL package, tracking, rolled in hard-tube
Illustration_design_handpulled screenprint:
Señor Burns