ALIEN DISKO FESTIVAL 2017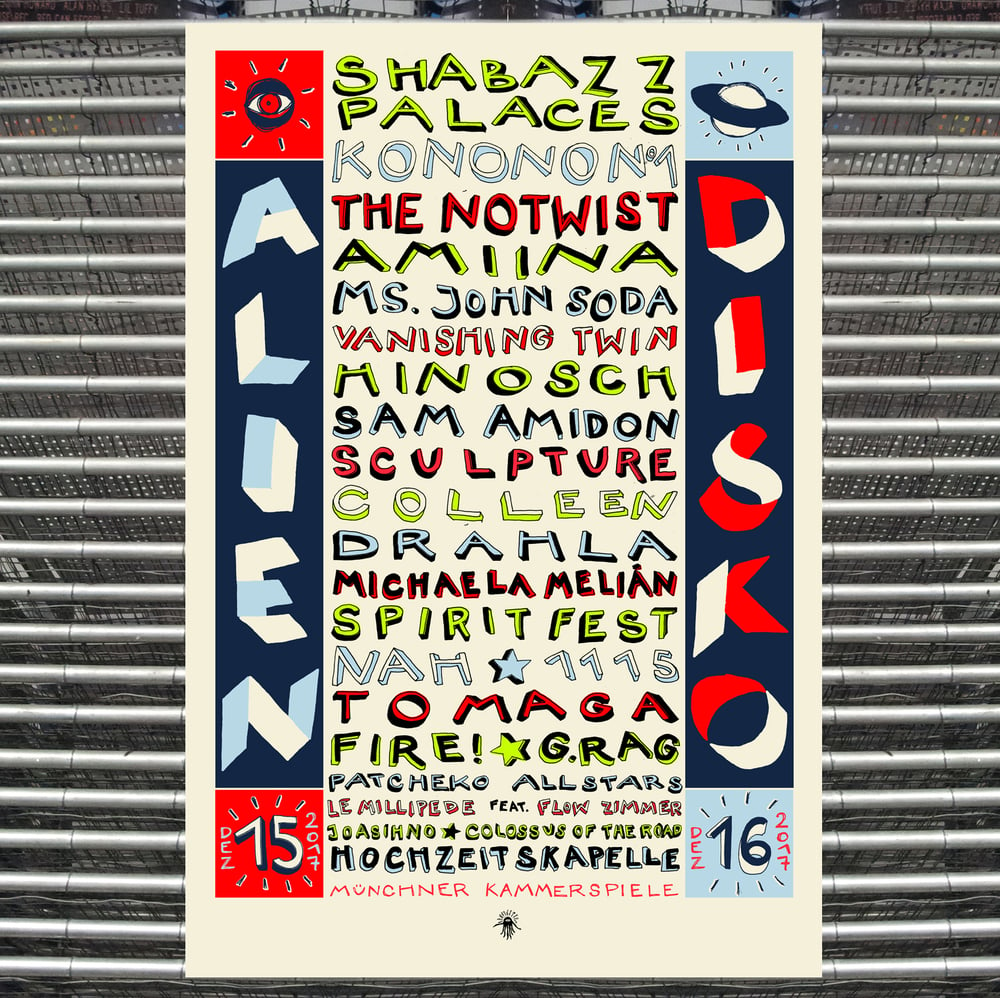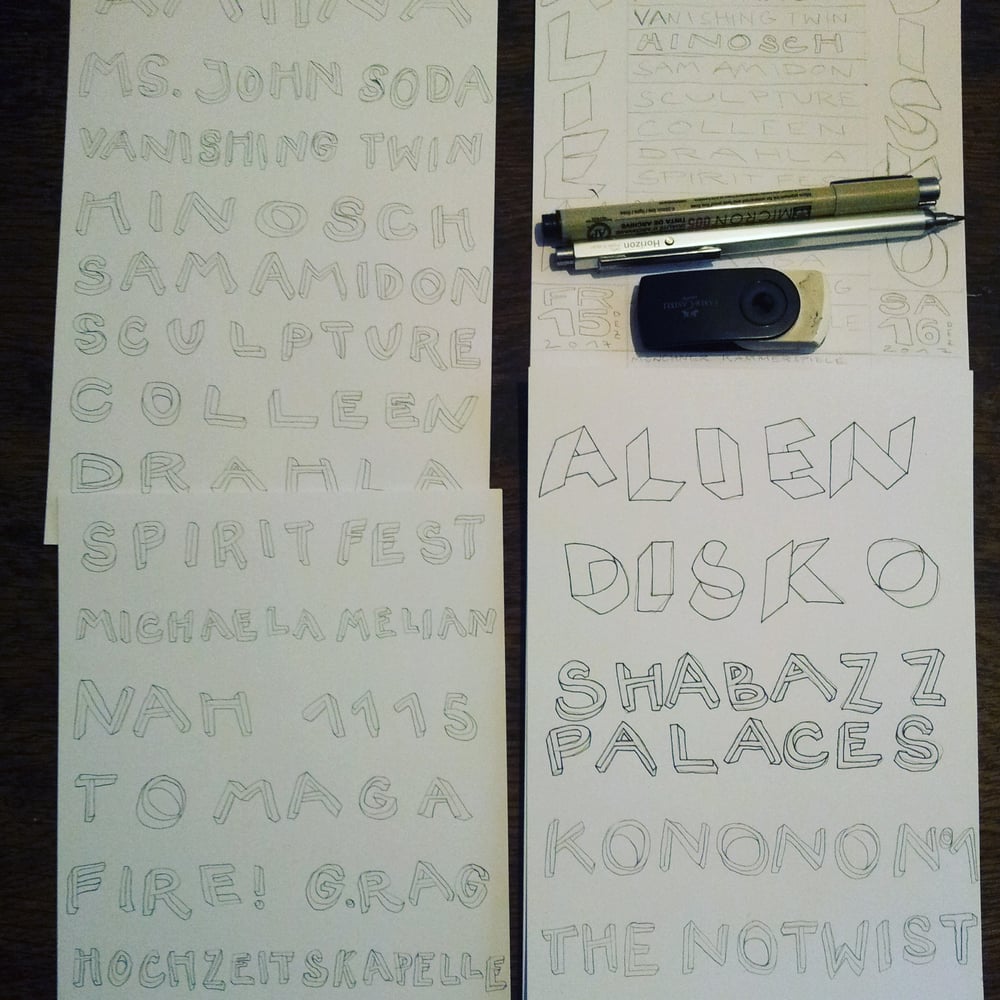 ALIEN DISKO FESTIVAL 2017
Señor Burns Gigposter #205
Folowing the 2016-debut, THE NOTWIST curating & celebrating a double-night ALIEN DISKO FEST again with lots of special guests.
The Festival will take place on December 15th & 16th at Münchner Kammerspiele. As this Festival is all about the music and the bands, I decided it's just fair enough to make them the main objects in this poster. So this time it's a lot of lettering and typeplay and it's all handwritten! No computer type was used in this Gigposter!
This poster is handed to each participating artist and mainly available at the show, but for those of you who cannot make it I have a bunch of copies to grab here!
4 screens
printed on rough vanilla cream 300g
60 x 40 cm / approx. 23,6" x 15,7"
signed & numbered edition of 175
Illustration_design_handpulled screenprint:
Señor Burns