EZRA FURMAN & THE BOY-FRIENDS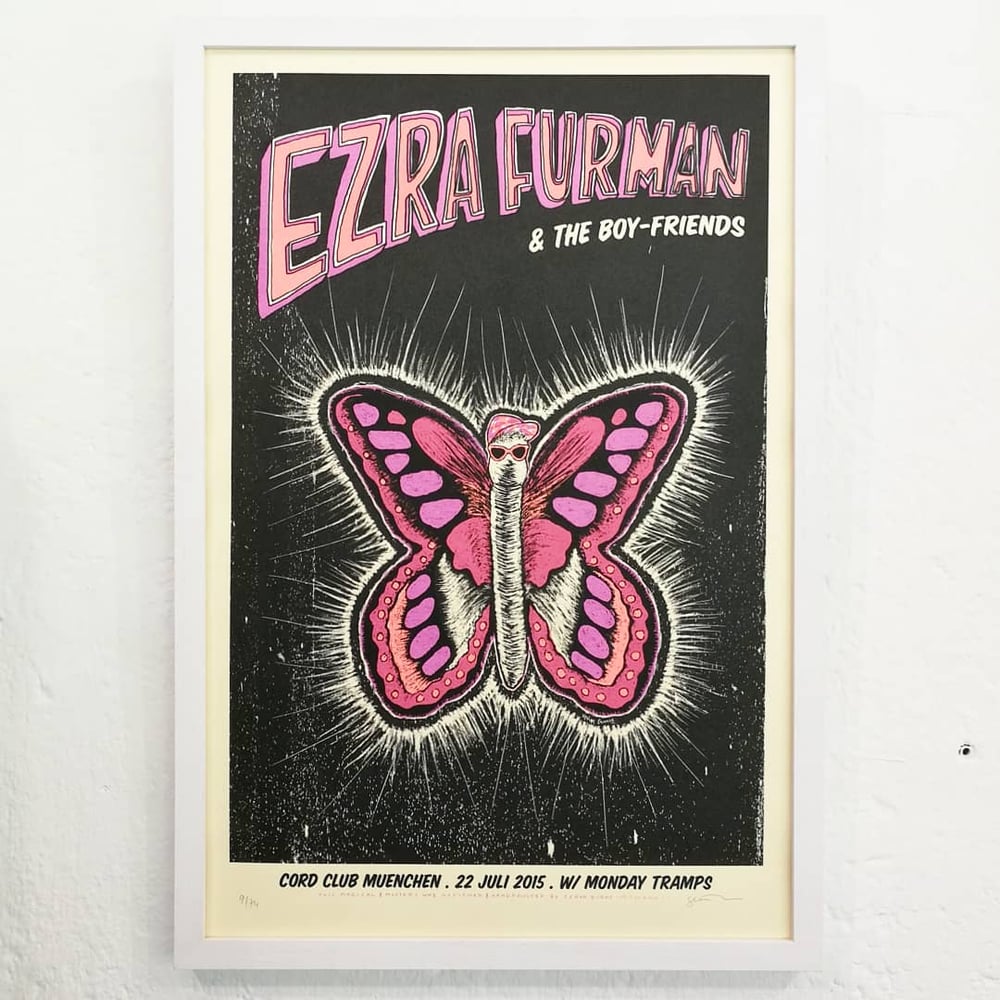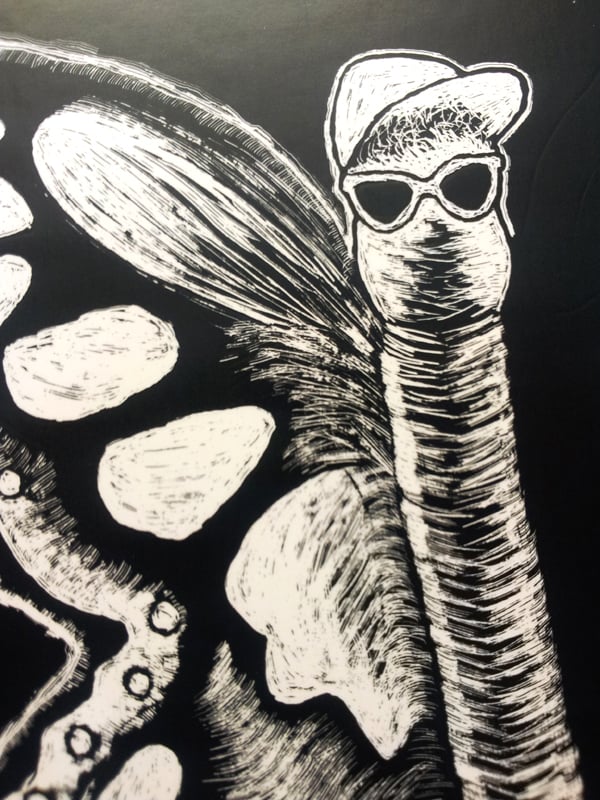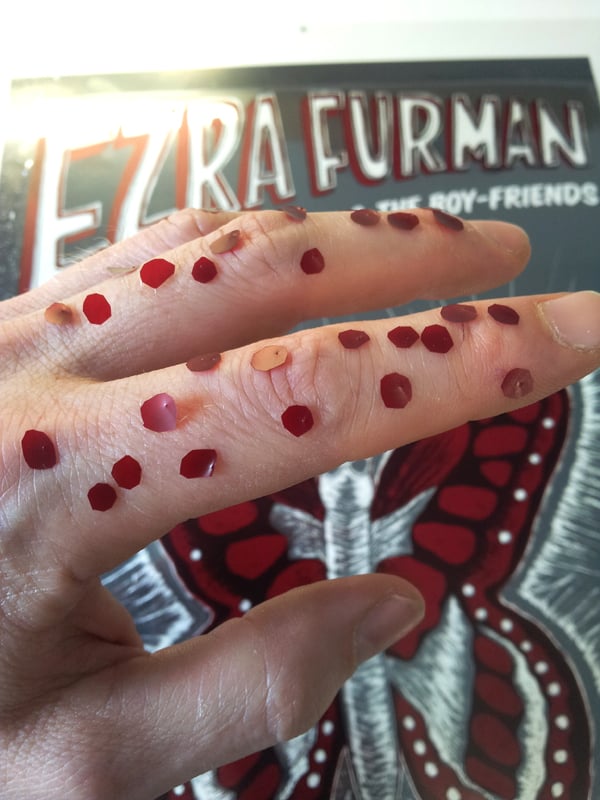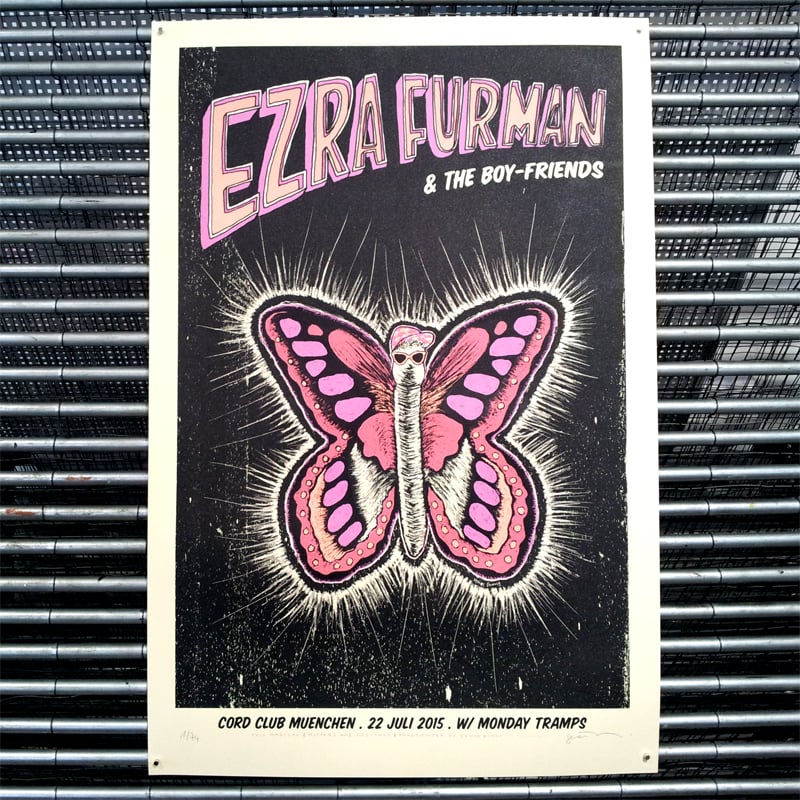 EZRA FURMAN & THE BOY-FRIENDSw/ MONDAY TRAMPS
This poster was made especially for EF&TBF munich show at Cord Club on July 22nd 2015, maybe their hottest ever gig since the climate was out of control and everyone was sweating like there's no tomorrow.
1 AP-copy left!
(printed on white cardboard, not vanilla!)
Nevertheless most of the posters have been sold after the show but as always a handful available here. Very catchy if you have a blacklight at home, while I used neon colours for printing and a little silver shimmer in the black...
3 colours
printed on vanilla cream 300g
60 x 40 cm / approx. 23,6" x 15,7"
signed & numbered edition of 74
Want it already framed or with wooden poster hanger?
Check the RAHMEN / FRAMES section and make your choice out of the 35x50cm frames or the wooden magnetic hanger ;) - go to RAHMEN / FRAMES
Versand/shipping:
Germany - DHL Paket, tracking, rolled in hard-tube
Everywhere else - DHL letter, tracking, rolled in hard-tube
Illustration_design_handpulled screenprint:
Señor Burns