ALIEN POCKET DISKO 2022
(Mini-Print & Notebook)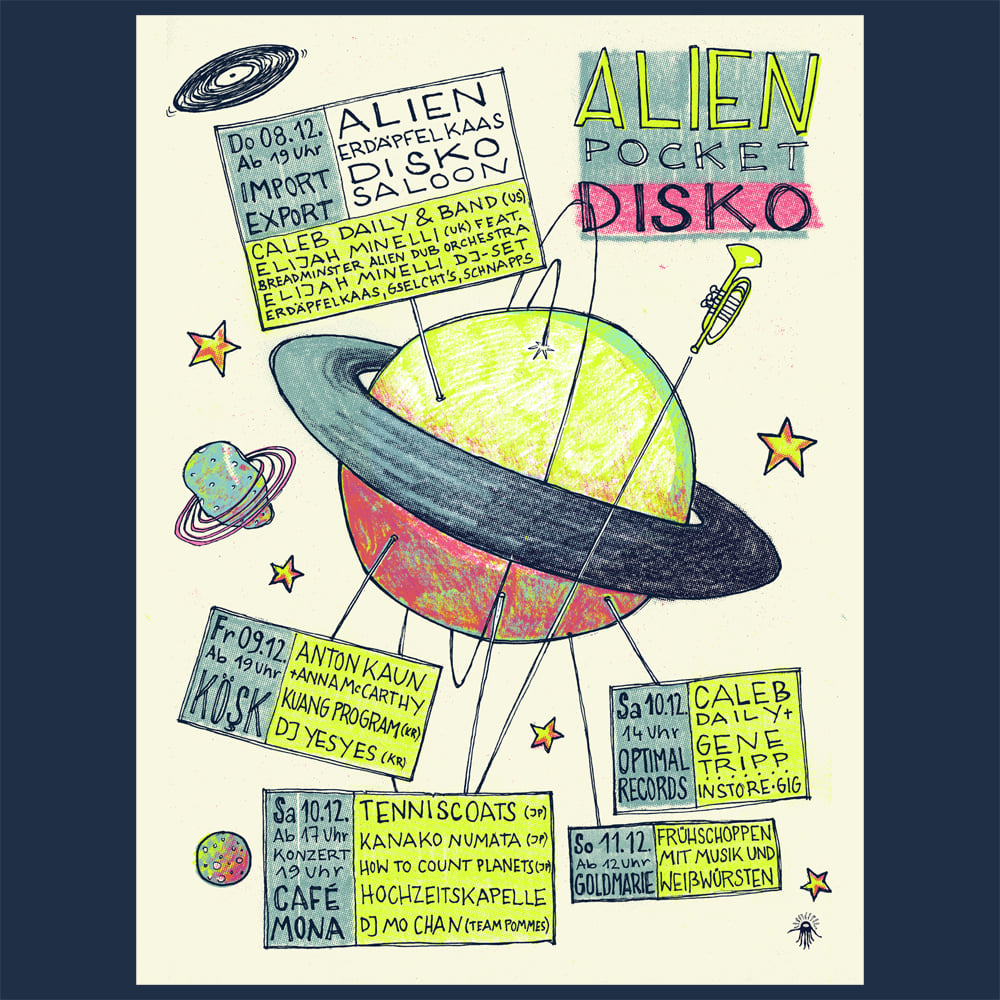 ALIEN POCKET DISKO 2022
(Mini-Print & Notebook)
SALE ! SALE ! SALE
Die letzten Exemplare zum halben Preis!
After having regular posters, T-Shirts, bags and a calendar for past issues of ALIEN DISKO now we prepared a pocket-size poster for the 2022-edition.
The artwork is printed in 24x32 cm.
Each print is accompanied by a special notebook: ALIEN EDITION OCTOBOOKS, which covers are made from left-over, miss-printed or damaged prints related to Alien Disko.
Each one is unique!
4 screens
handprinted on 300g old white card
24 x 32 cm / aprox. 9.4"x 12.6"
Edition of 100, signed & numbered
OCTOBOOK ALIEN EDITION
9 x 14 cm / 3.5" x 5.5"
40 pages (10 sheets)
stapled, rounded corners
120g archive paper Bütten
single Mini-Prints ship as letter,
framed Mini-Prints ship as DHL-package