BARCELONA
(art print)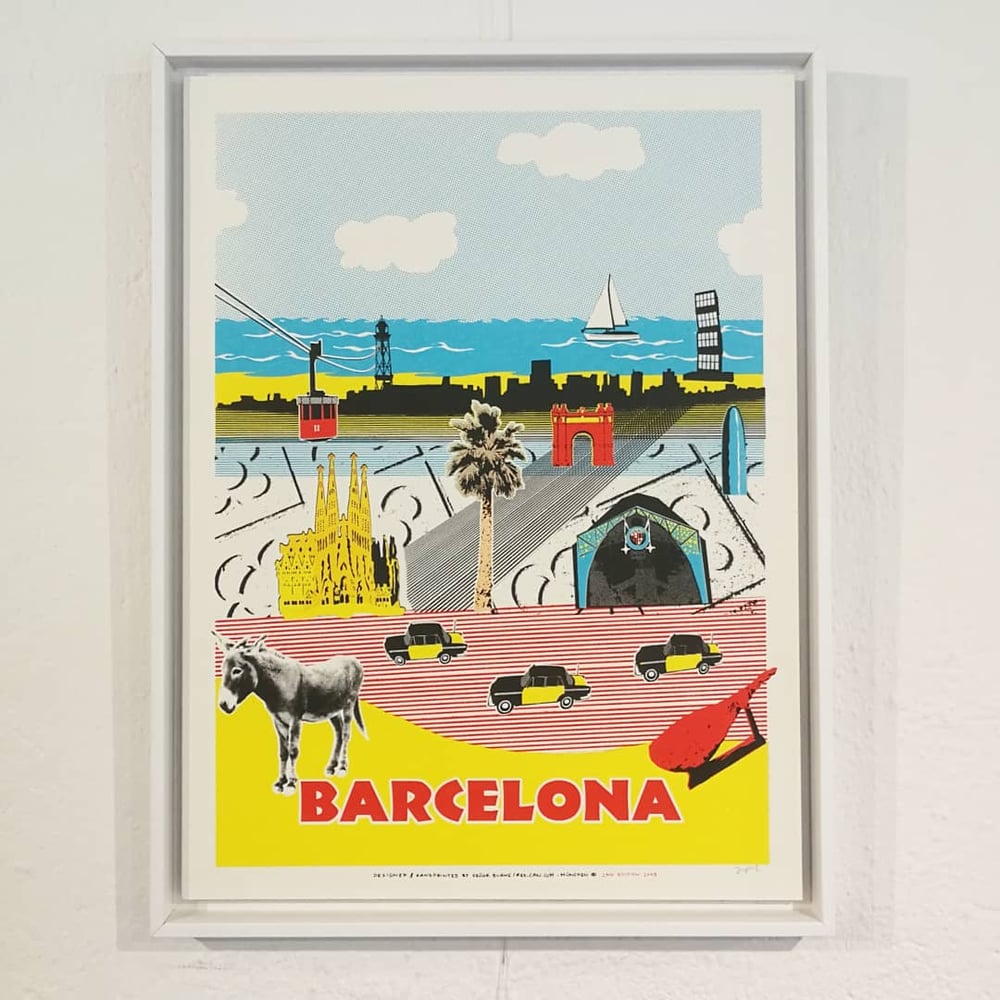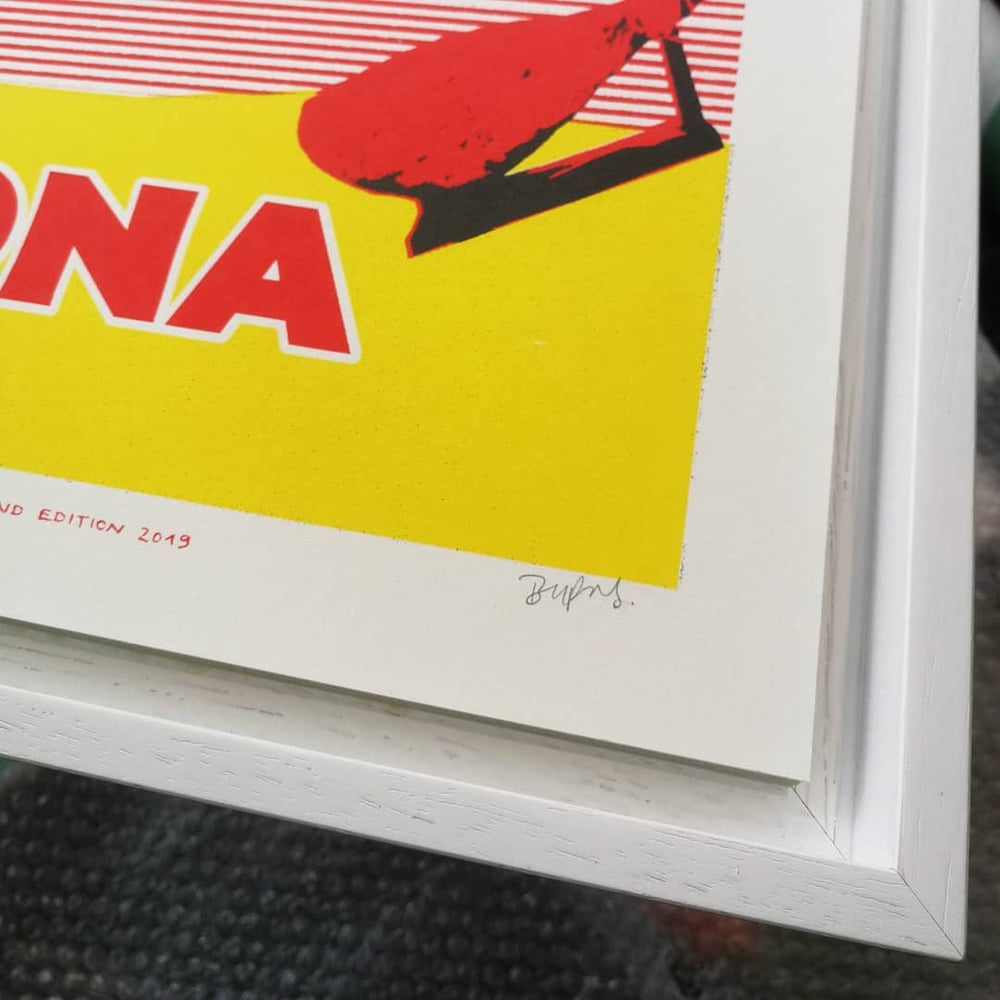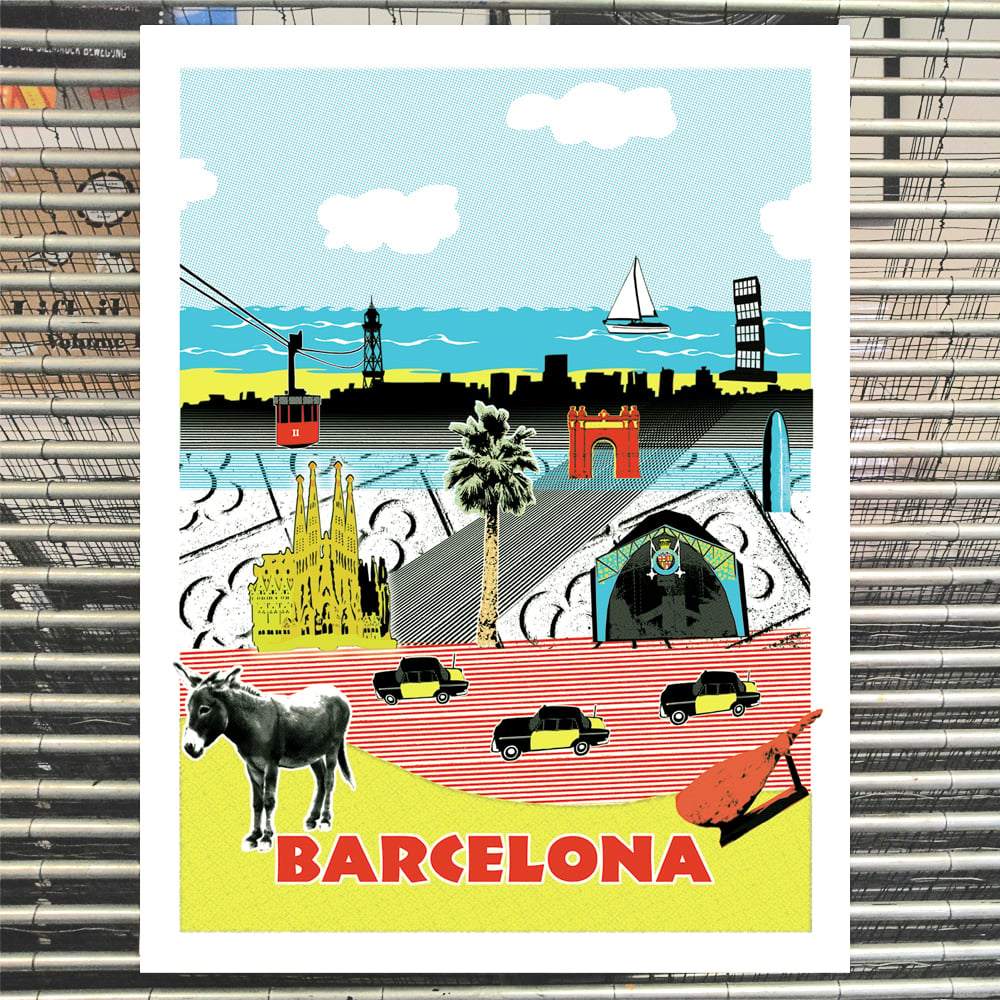 BARCELONA
2ND EDITION AVAILABLE NOW!
It's the second & updated edition, after the original version from 2015 sold-out recently.
The main change on this is, that I took off the bull from the 1st ed. and replaced it by a mule. I was told several times that the bull is Spanish, and definitely NOT Catalan. And also, that Barcelona was the first Spanish city that denied bull fights. And finally, that the mule is historically related to the city.
Also I changed the former darker blue into a more sea-ish turquoise-blue.
I tried to figure out what Barcelona means to me and what the city is known for but also put some "nerd" details in it and not making it only a touristic souvenir.
As any of my poster this is also handprinted, 4 colour on heavy old-white paper.
It's an open edition but any print is signed.
If you want a frame that fits for this print feel free to contact me.
Info:
4 colours
60 x 45 cm / approx. 24" x 18"
signed and open edition
Illustration/Design/Handprint:
Señor Burns