FLATSTOCK PRIMAVERA 10YRS
(2012-2022)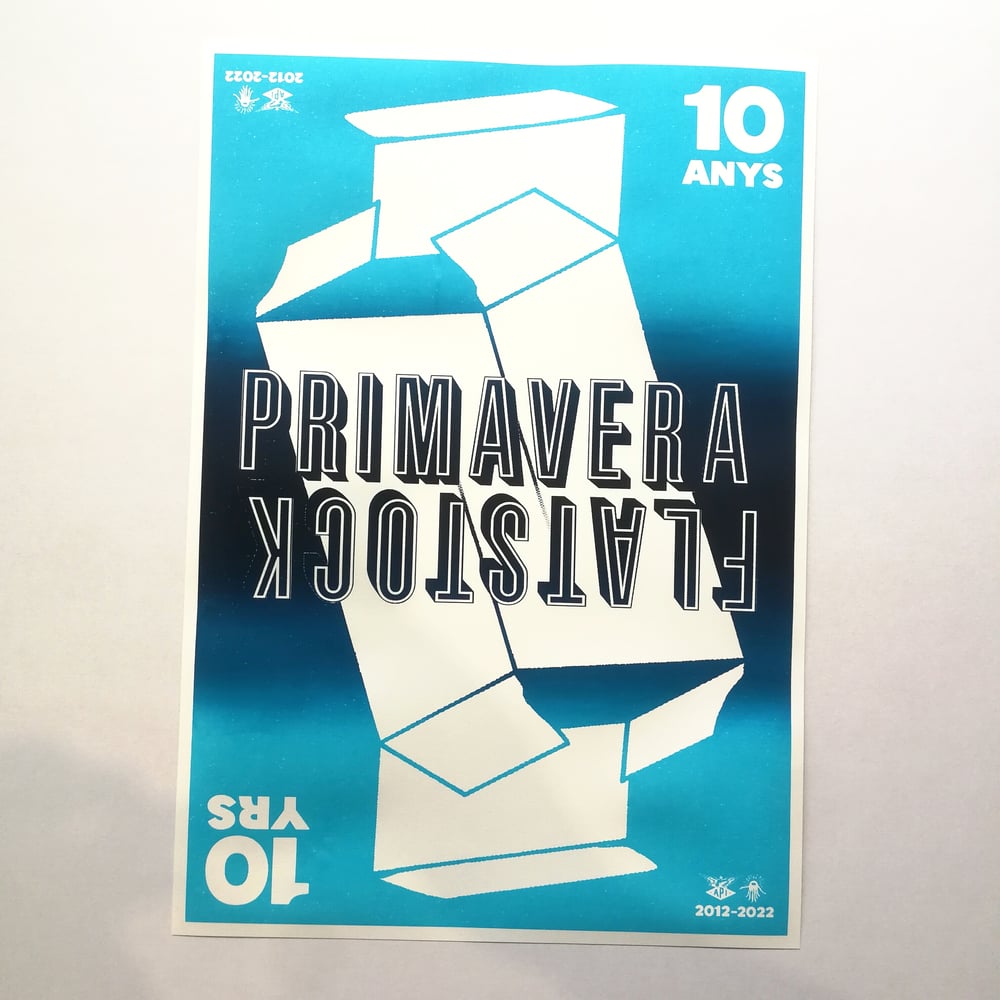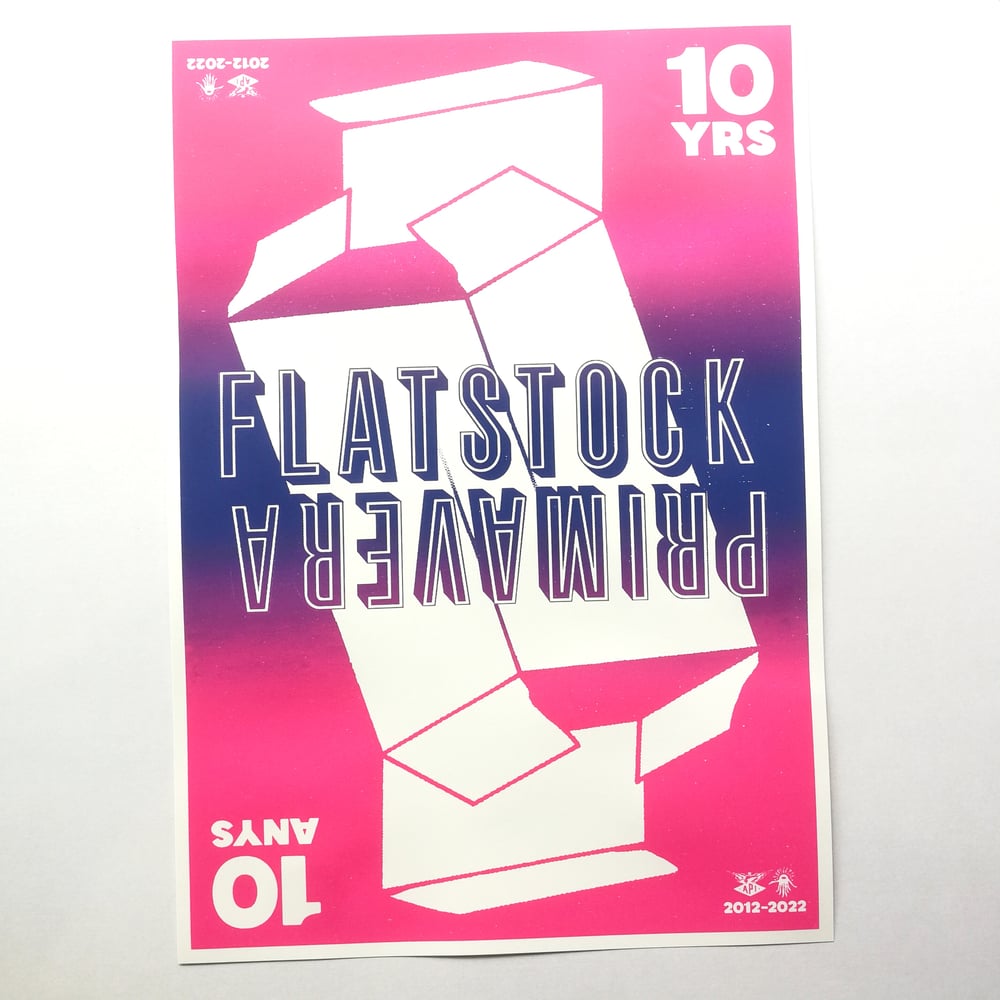 FLATSTOCK PRIMAVERA 10YRS
2012-2022
This one was originally printed during FLATSTOCK poster convention at Primavera Sound Barcelona 2022 during June 2nd & 4th as a live demo-print by the MONOSTEREO crew.
It's part of a collection any participating artist contributed a one-colour design to celebrate 10 years of FLATSTOCK at PRIMAVERA SOUND FESTIVAL!
Two variants available, each printed with a double split-fountain:
- "BLUE/BLUE EDITION" ending with a light sea-blue and a dark petrol in the middle part;
- "PINK/PURPLE EDITION" ending with a bright pink and a purple in the middle part.
1 screen (split-fountain)
printed on old white 270g
35 x 50 cm / approx. 13.8" x 19.7"
signed & stamp on the back
Want it already framed or with wooden poster hanger?
Check the RAHMEN / FRAMES section and make your choice out of the 35x50cm frames or the wooden magnetic hanger ;) - go to RAHMEN / FRAMES
Illustration, design & print:
Señor Burns