"Hi!"
(mini-print)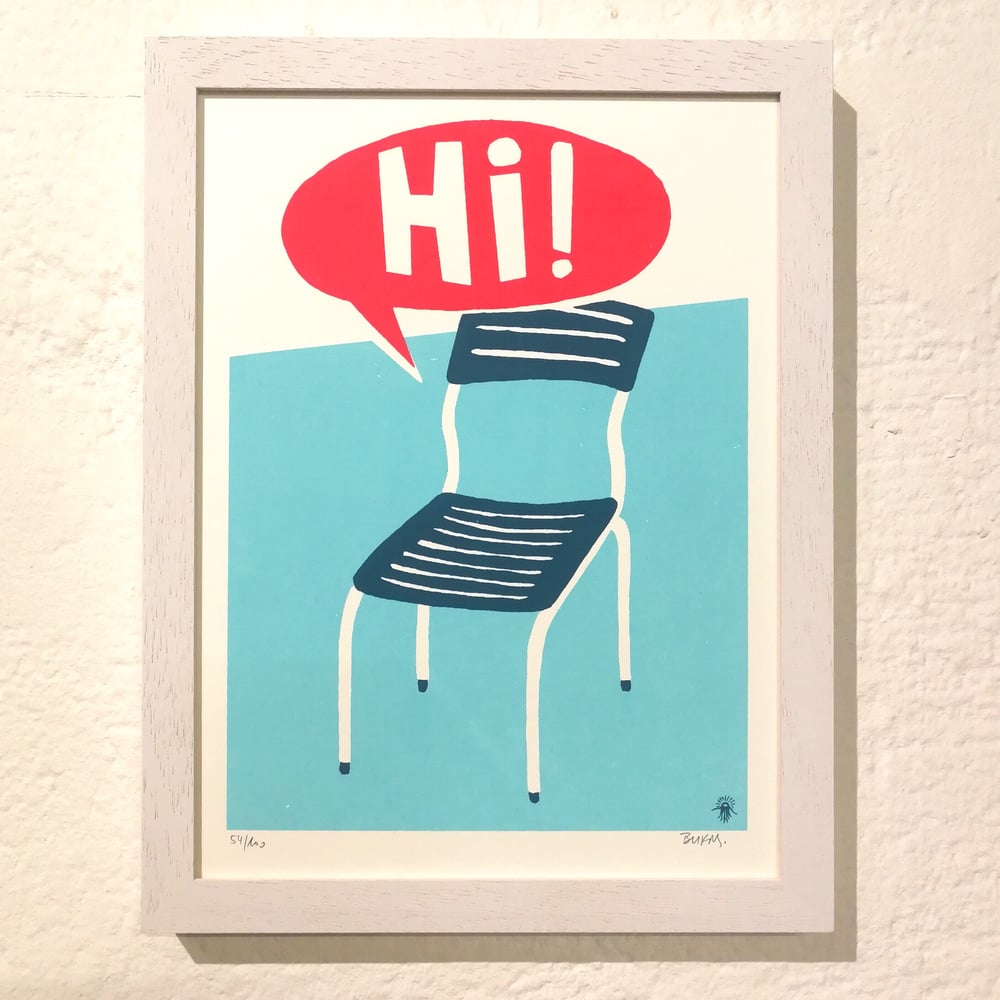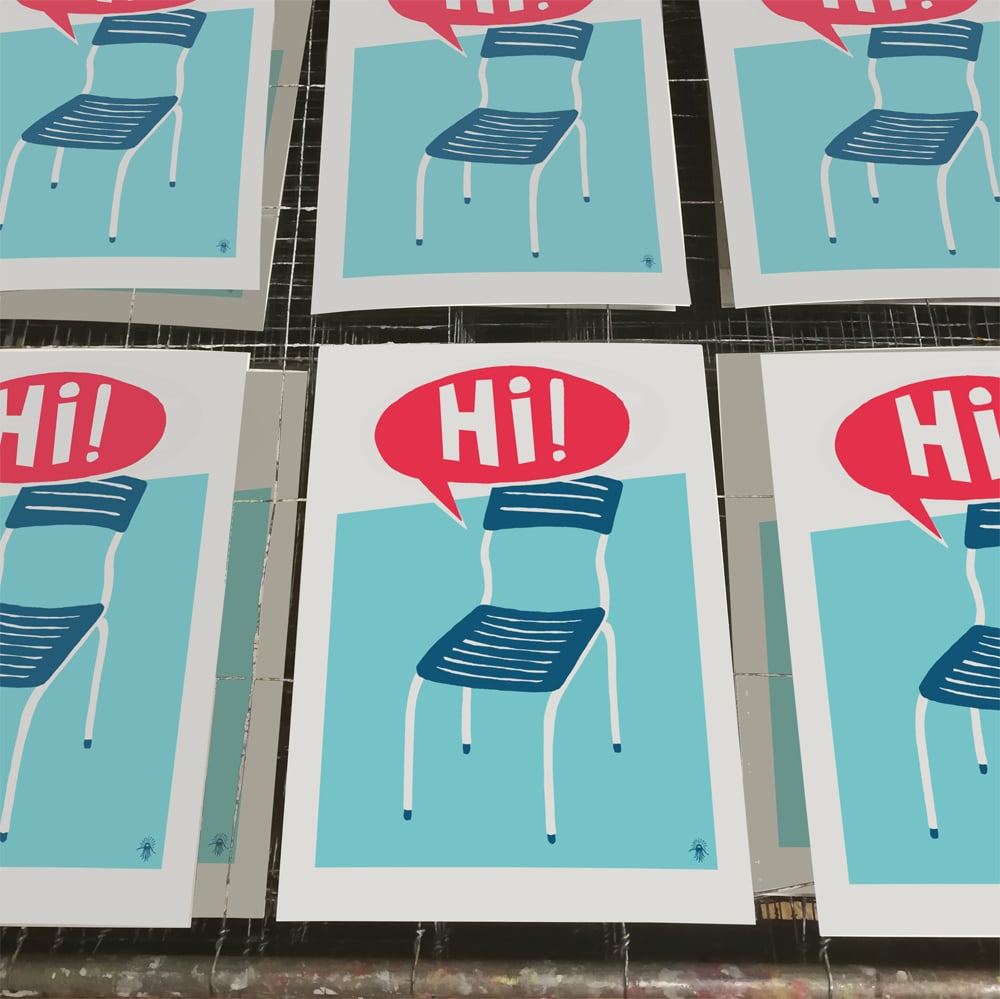 "Hi!"
MINI-ARTPRINT
The image of "Hi!" was originally created for the NOTWIST 2020 gig poster.
The friendly chair pretty much captures 2020 a lot:
taking a seat, being patient, mark your space, sitting down, waiting, but still expecting the best to come...
Print only - or with frame - make your choice!
Both options available below.
"Hi!"
3 screens
handprinted on semi-coated white 350g
18 x 24 cm / aprox. 7.1" x 9.4"
2nd edition of 100, signed & numbered
single Mini-Prints ship as letter,
framed Mini-Prints ship as DHL-package