KUTTER
(mini-print)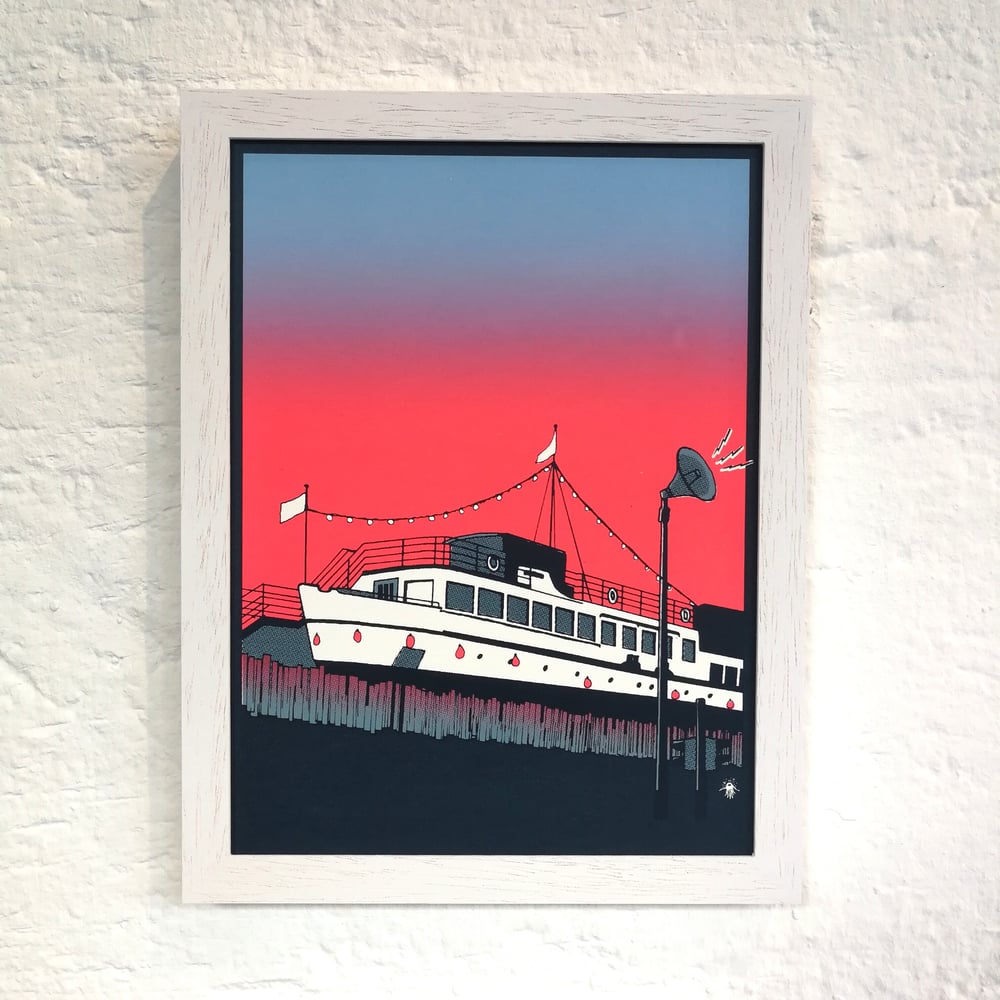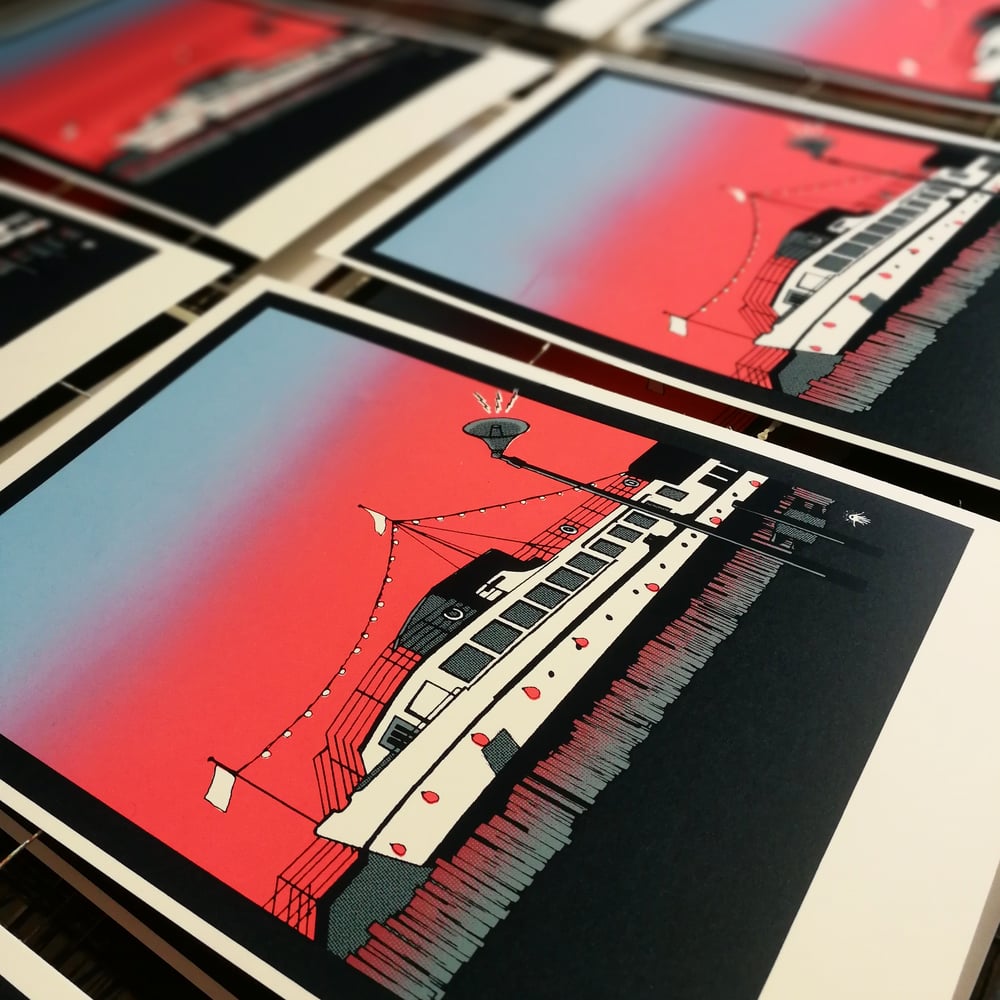 "KUTTER"
MINI-PRINT
New 2021-edition printed & ready for order!
Over the years I was more and more reflected with people asking for smaller formats since almost everyone seems to run out of walls...
Here you go:
- 18 x 24 cm / aprox. 7.1" x 9.4"
The image of "KUTTER" is easily recognizable as my well-known gig poster for SPIRIT FEST. It's also recognizable as the ALTE UTTING, a former ship riding the AMMERSEE close to Munich, that was transferred onto an old railway bridge in Munich and is a nice spot now for having a beer or a snack outside.
Not just me, but also many people mentioned on this print, how they love the ship, the whole arrangement, the colours.
And what can I say: me too!
So I decided to help those of you, preferring the small beauties...
Print only - or with frame - make your choice!
Both options available below.
"KUTTER"
3 screens (1 split-fountain)
handprinted on semi-rough warm white 300g
18 x 24 cm / aprox. 7.1" x 9.4"
2nd edition 2021 of 100, signed, stamp & numbered on the back
single Mini-Prints ship as letter,
framed Mini-Prints ship as DHL-package