"MINI-DISKO"
(midi-print)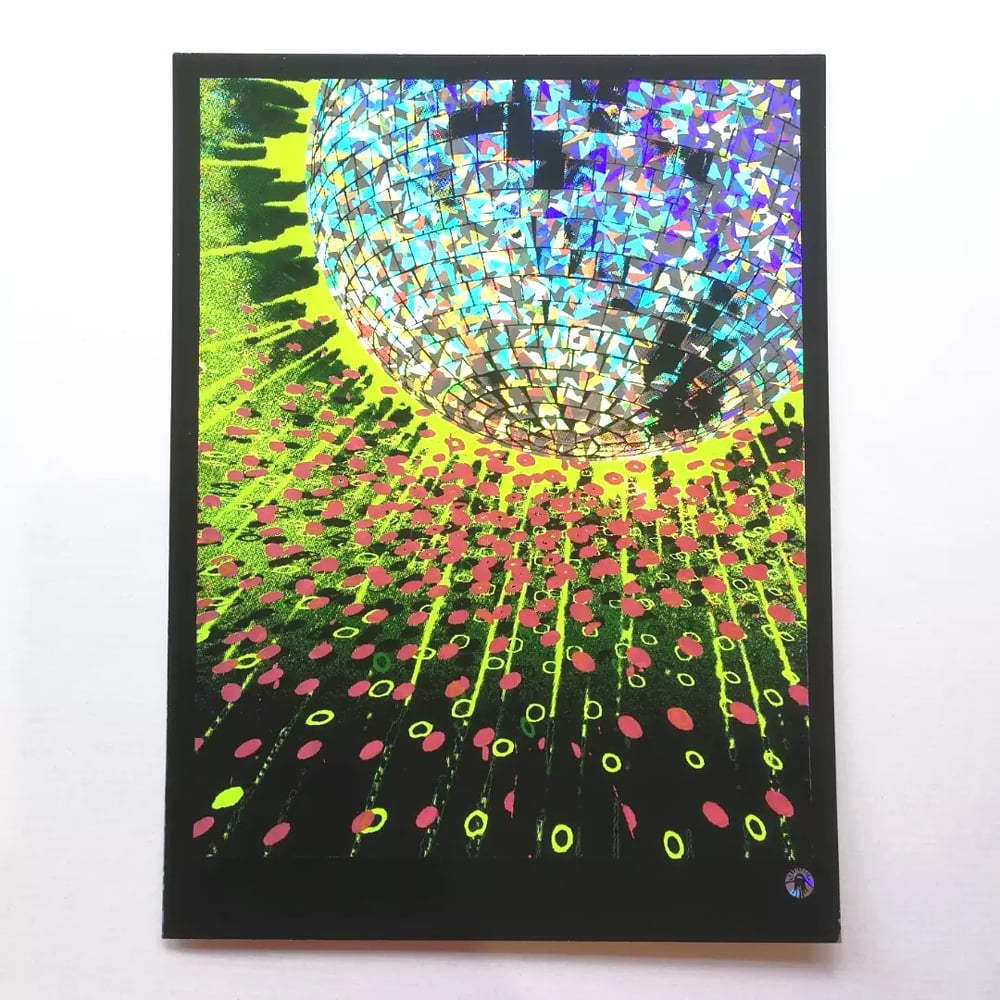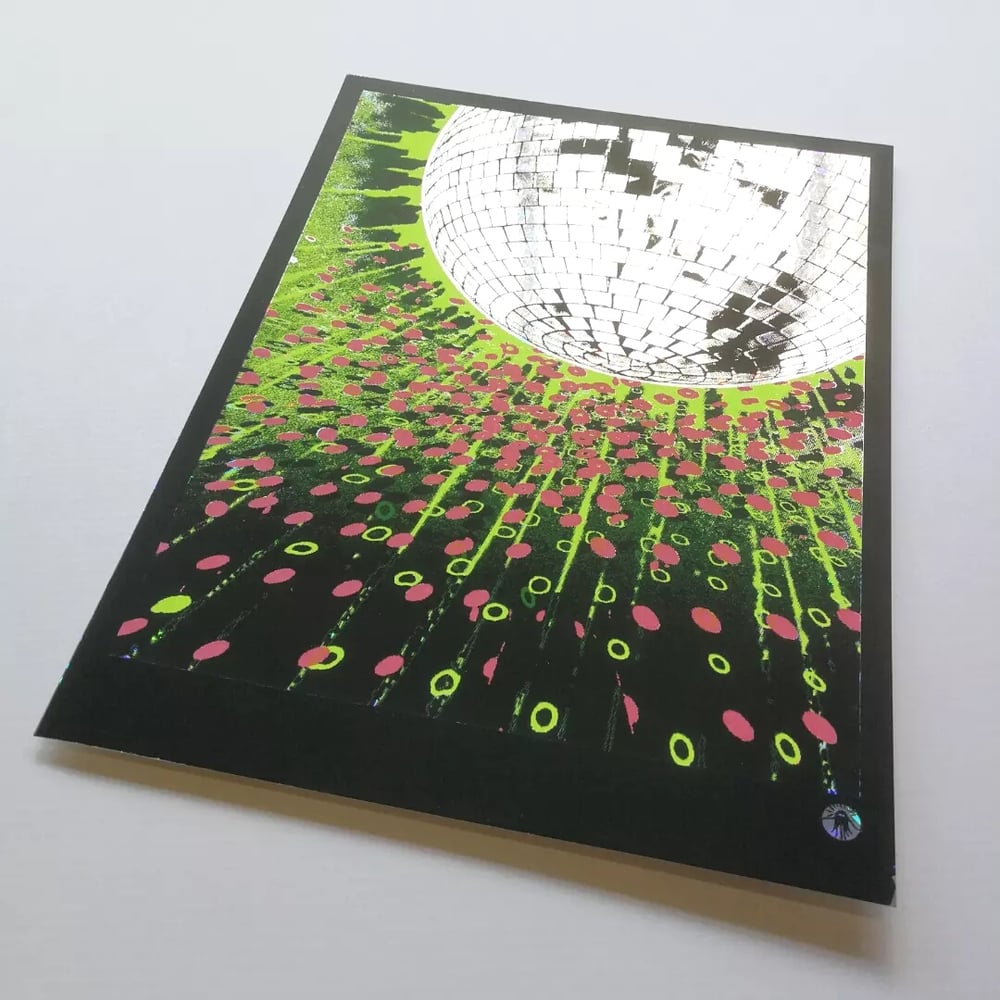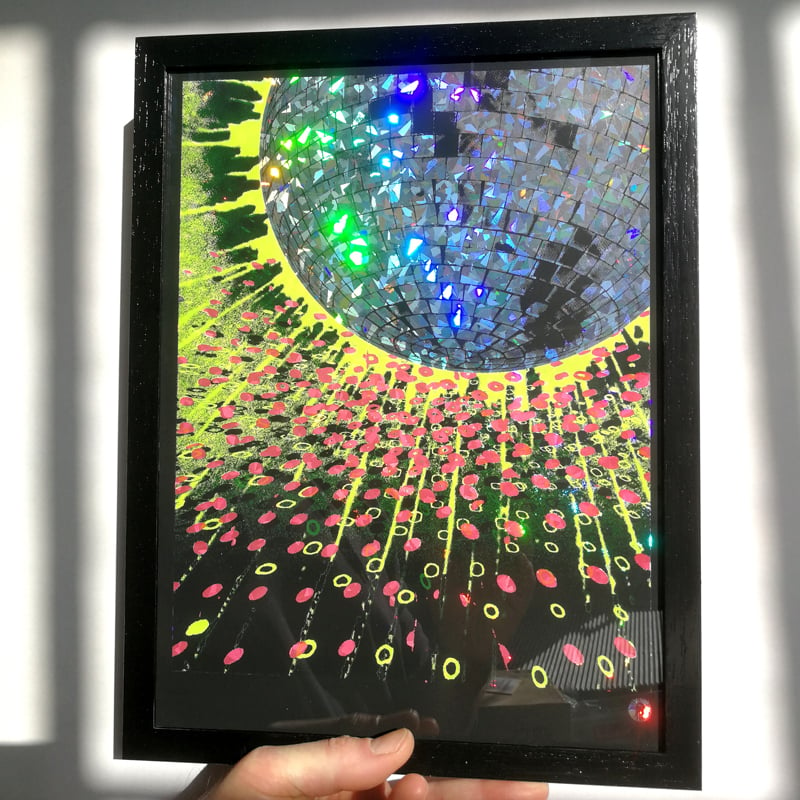 "MINI-DISKO"
(Midi Print)
NEW EDITION 2023!
If you ever wanted your own disco-ball for your next party:
HERE YOU GO!
This one is printed on a reflective, holographic prisma foil. If you change your position or point of view, the mirror-ball seems in full effect.
Party on!
Note: due to the surface, ink is not 100% sticky to the foil.
Avoid scratching with your finger nails on it!
Print only - or with frame - make your choice!
Both options available below.
3 screens
handprinted on 300g Holographic Prisma Foil
24 x 32 cm / aprox. 9.4"x 12.6"
Edition of 40, signed & numbered on the backside
single Mini-Prints ship as letter,
framed Mini-Prints ship as DHL-package