"KITTIE"
(midi-print)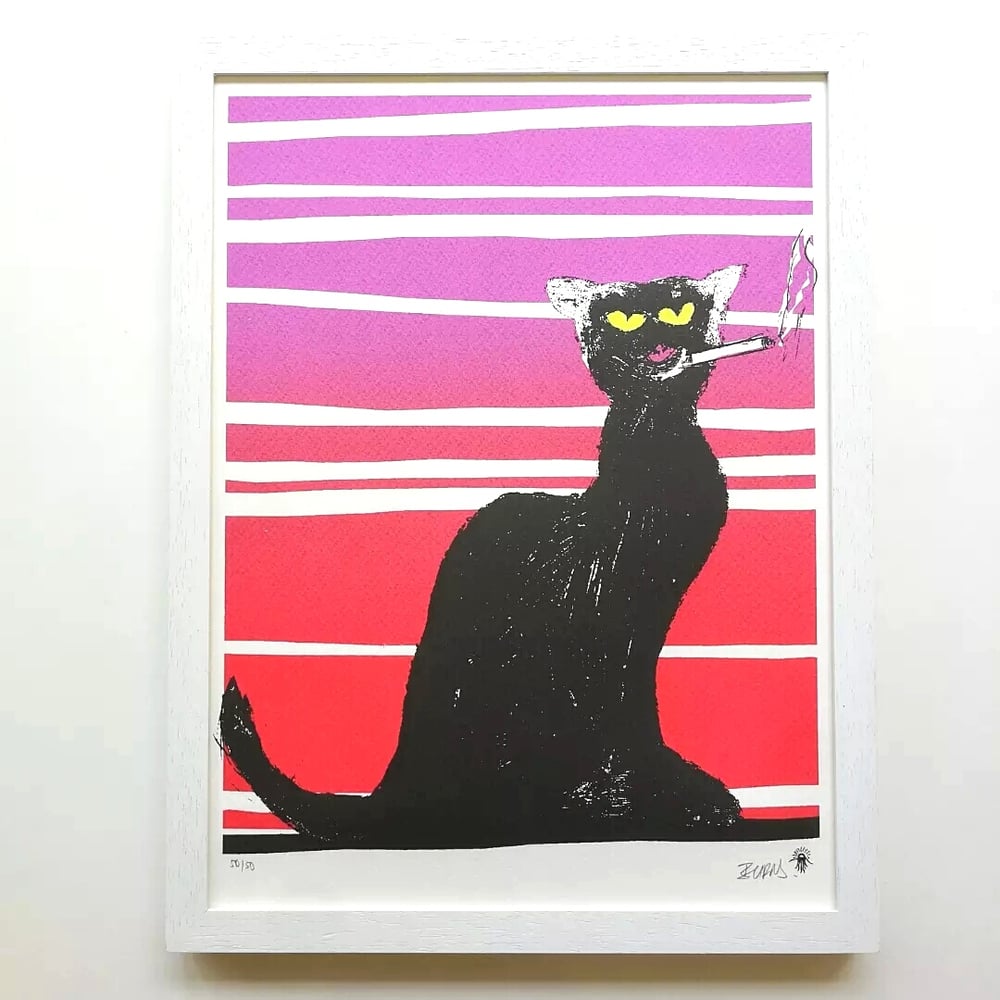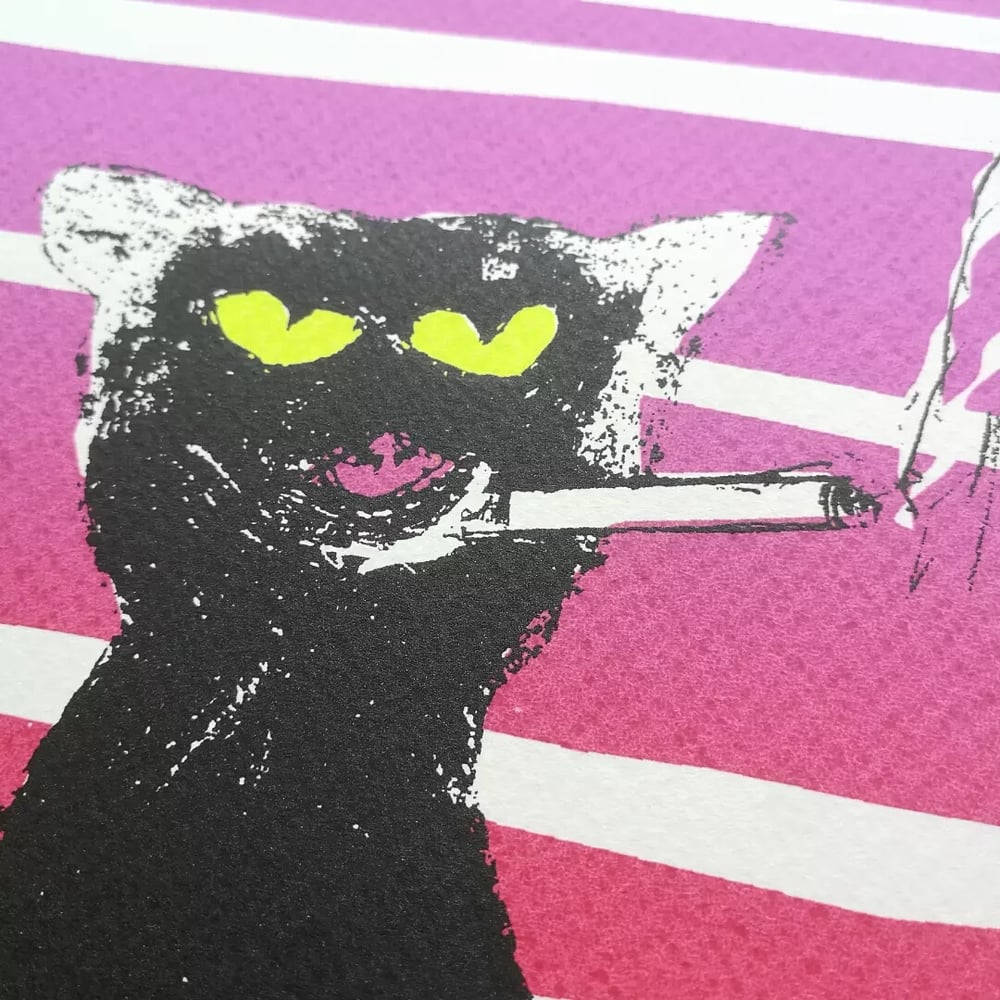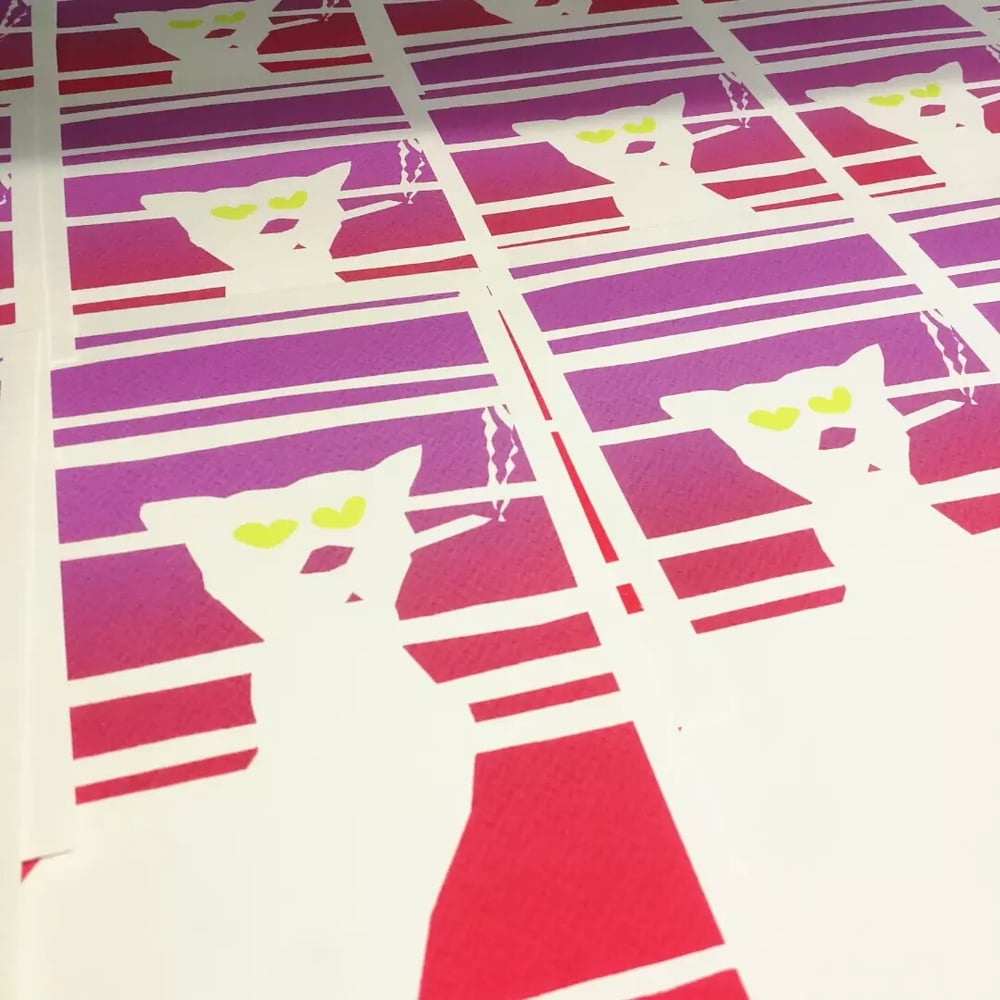 "KITTIE"
(Midi Print)
NEW!
Please welcome "KITTIE", my latest addition to the Mini-Print section.
Originally illustrated for a gig poster of SUPERCHUNK and therefor inspired by their song "Never too young to smoke" which might explain the cigarette...
I used a bright and wonderful purple-to-berry split-fountain on the background, a very bright lemon-yellow for her eyes and some blackish ink with quite a few silver pigments for the cat.
Print only - or with frame - make your choice!
Both options available below.
3 screens
handprinted on 250g Aquarellic paper
24 x 32 cm / aprox. 9.4"x 12.6"
Edition of 50, signed & numbered
single Midi-Prints ship as letter,
framed Midi-Prints ship as DHL-package