Postcards - The SOLD OUT Gigposters (#01-#06)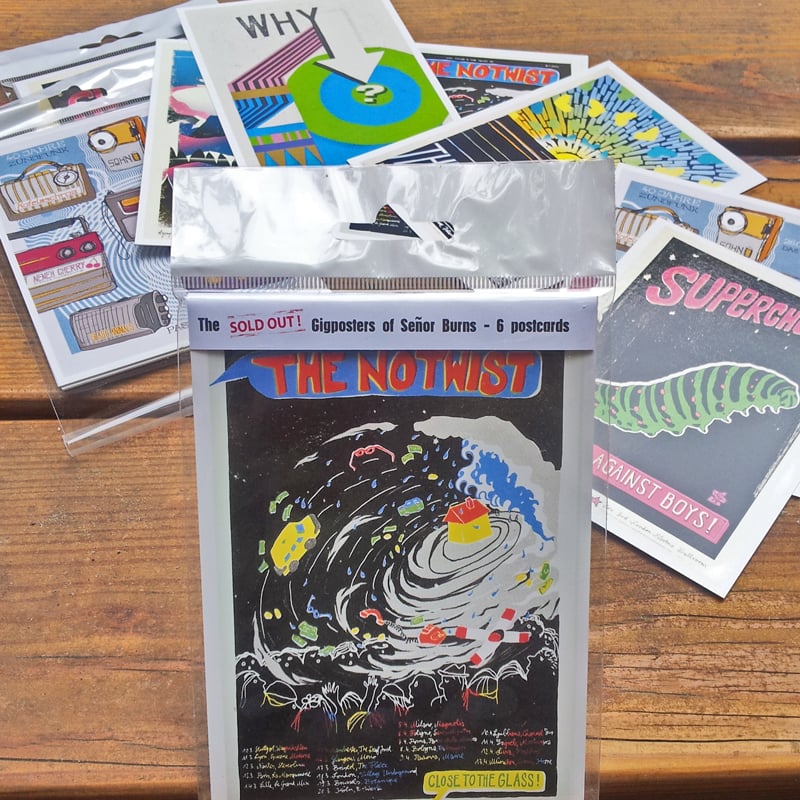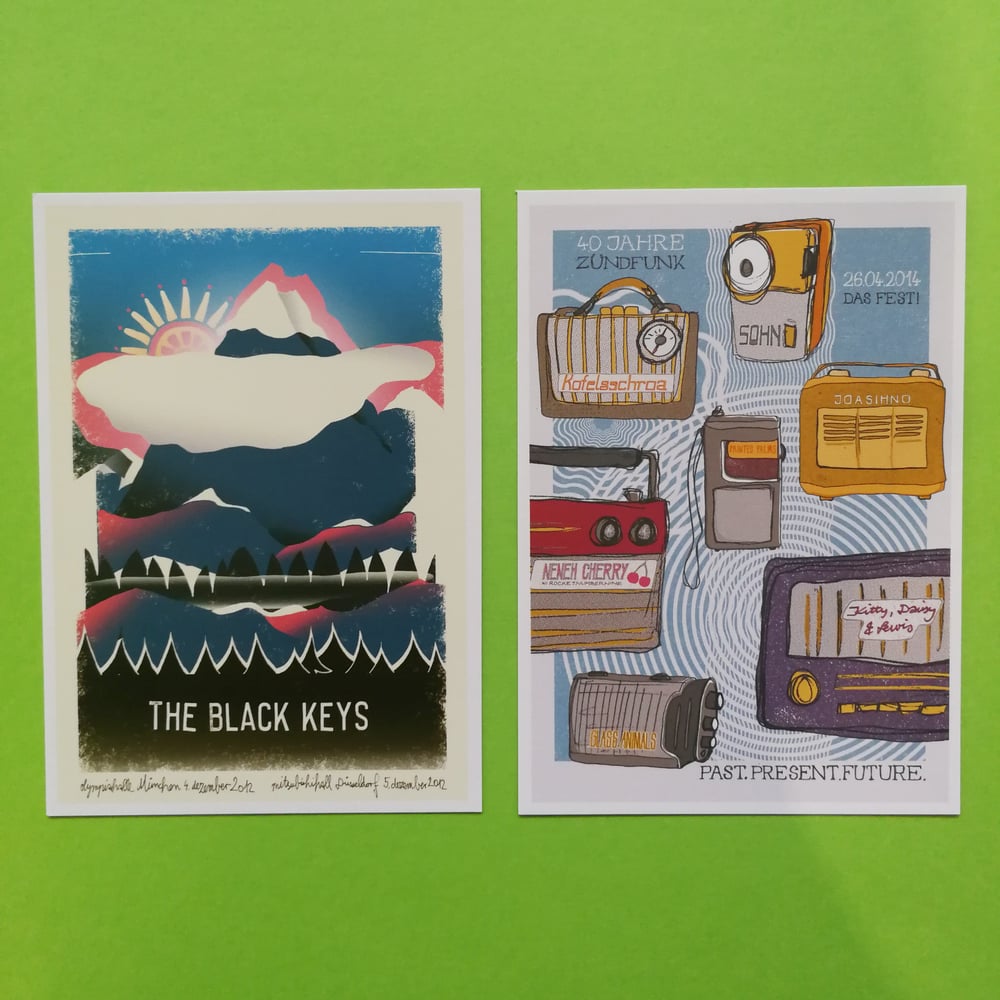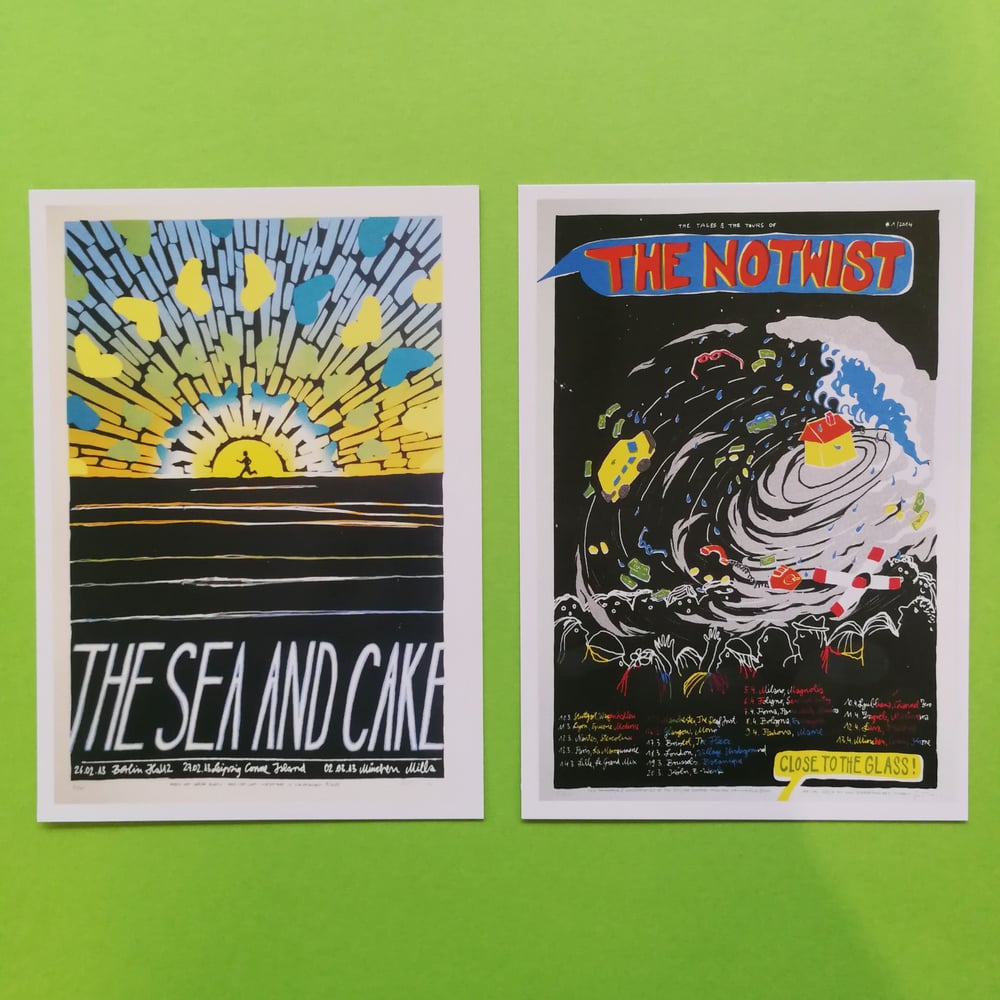 All my gig posters are limited and printed in a specified edition. That's why over the years some of my posters sold out and they won't be re-printed.
But some of those posters turn back now: in the size of postcards! The first set of six already sold-out gig posters contains:
#02) 40 JAHRE ZÜNDFUNK
#04) SUPERCHUNK
#05) THE SEA AND CAKE (germany 2013)
#06) THE NOTWIST (tour 2014)
They need less space on the wall, fit on your fridge or you can send it to your best friends.
This set contains one of each postcard plus a sticker!
Size A6, 300g offset cardboard
NEW!
Now you can also make your choice and get single cards!
check below.