QUASI
(MUNICH 2010)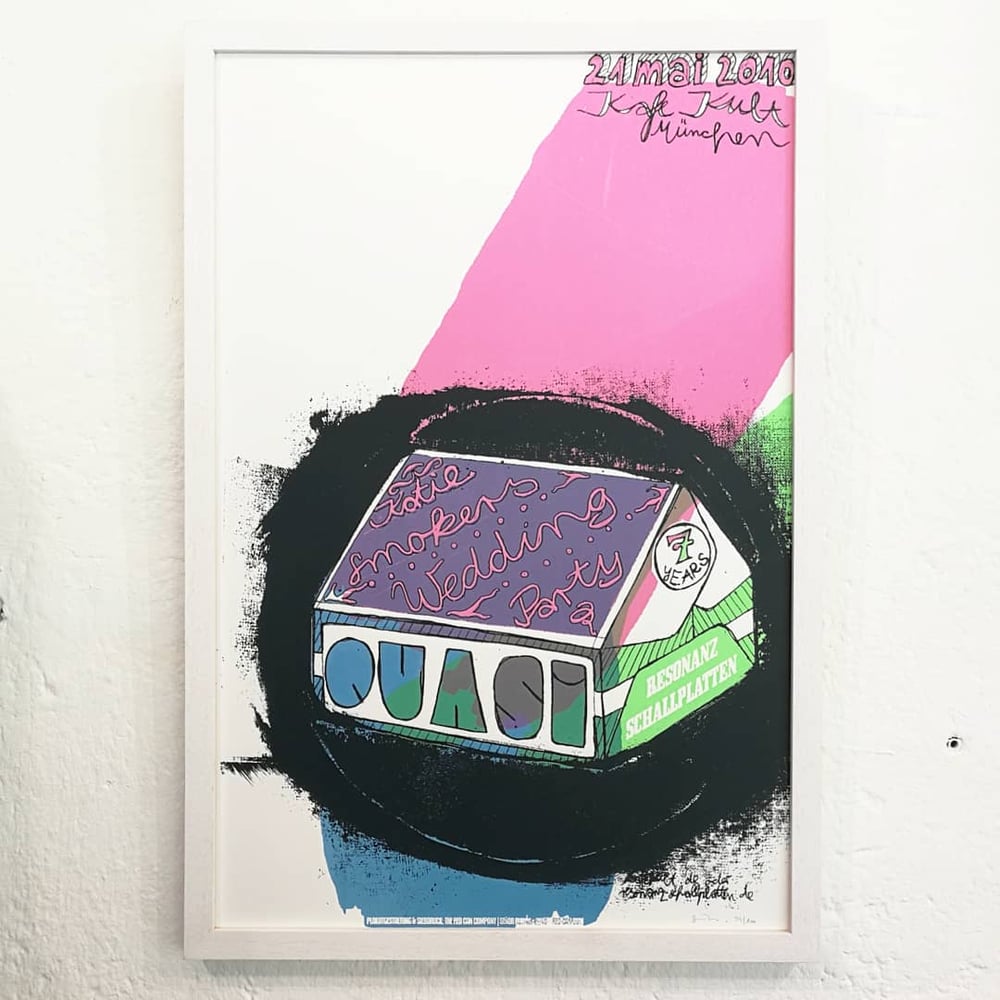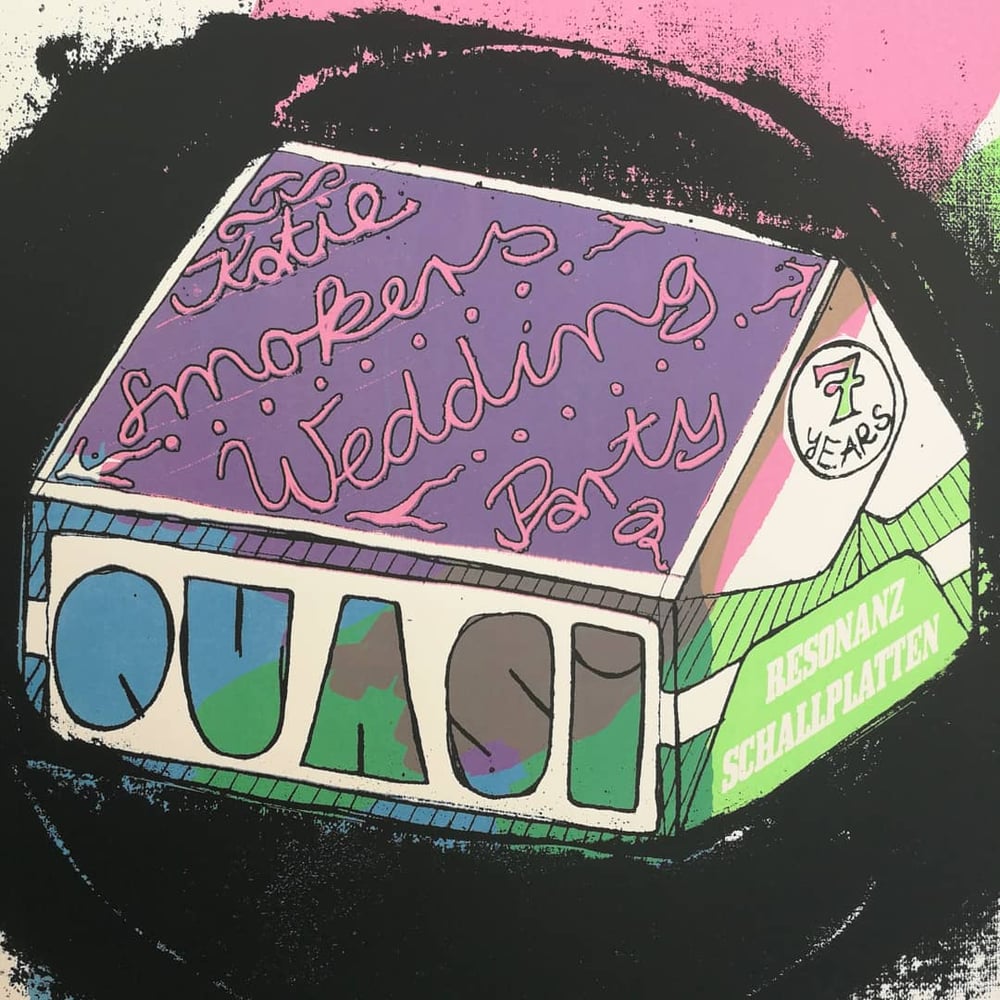 QUASI w/ THE KATIE SMOKERS WEDDING PARTY / 7 JAHRE RESONANZ SCHALLPLATTEN

Kafe Kult München, 21.05.2010
Señor Burns gig poster #071
SPECIAL OFFER - ONLY 5 AVAILABLE!

OLDIE BUT GOLDIE:
For their 7th anniversary, Munich based recordstore RESONANZ made a show at Kafe Kult. Owner Markus Rhein not only performed with his own band, THE KATIE SMOKERS WEDDING PARTY - he also invited Janet Weiss and Sam Coomes and their band QUASI from Portland, OR.
Janet Weiss is also known for being a (ex-)member of SLEATER KINNEY and a damn good drummer.
Watch this episode of Fred Armisen interviewing her on drumming in front of exactly this poster!
All handmade layers with brushes and pencils.
4 screens
printed on white offset 250g/m²
40 x 60 cm / approx. 15.7" x 23.6"
signed & numbered edition of 100
Versand/shipping:
Germany - DHL Paket, tracking, rolled in hard-tube
Everywhere else - DHL letter, tracking, rolled in hard-tube
Illustration/Design/Handprint:
Señor Burns