KAPELLE AM SEE
(art-print)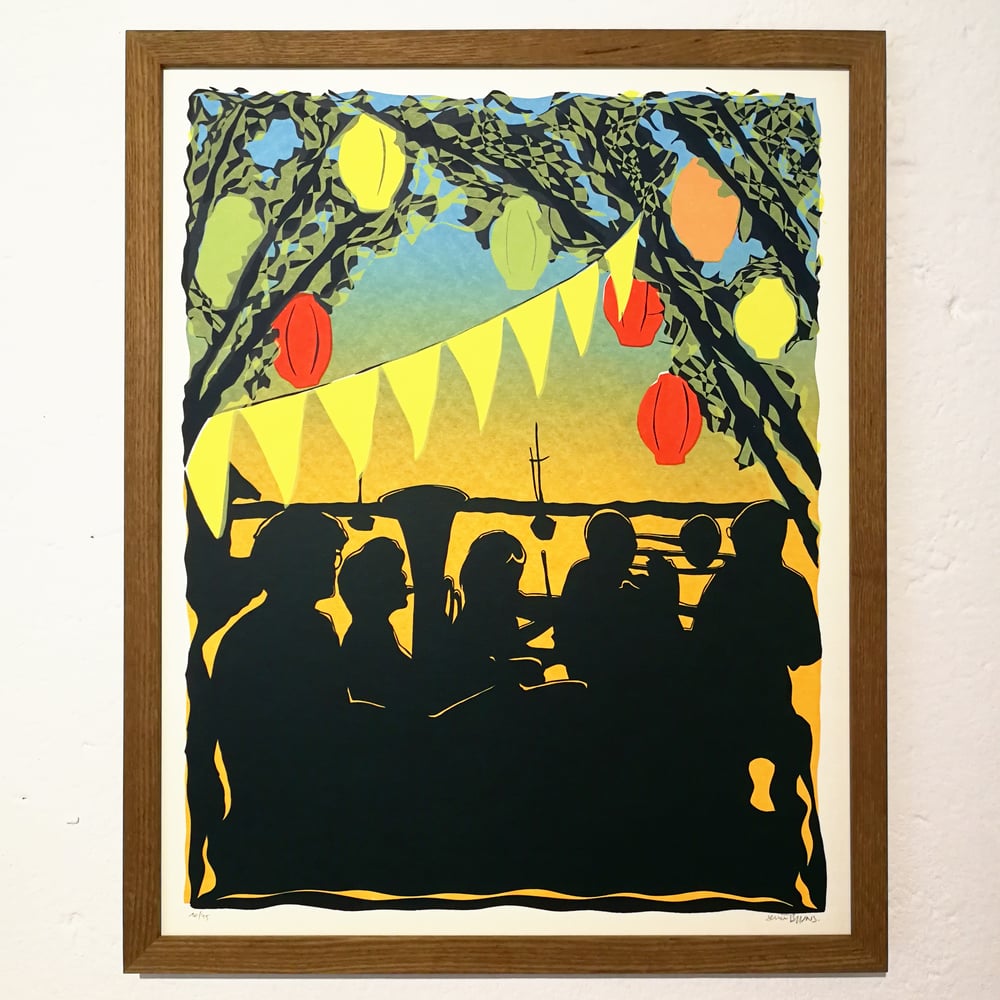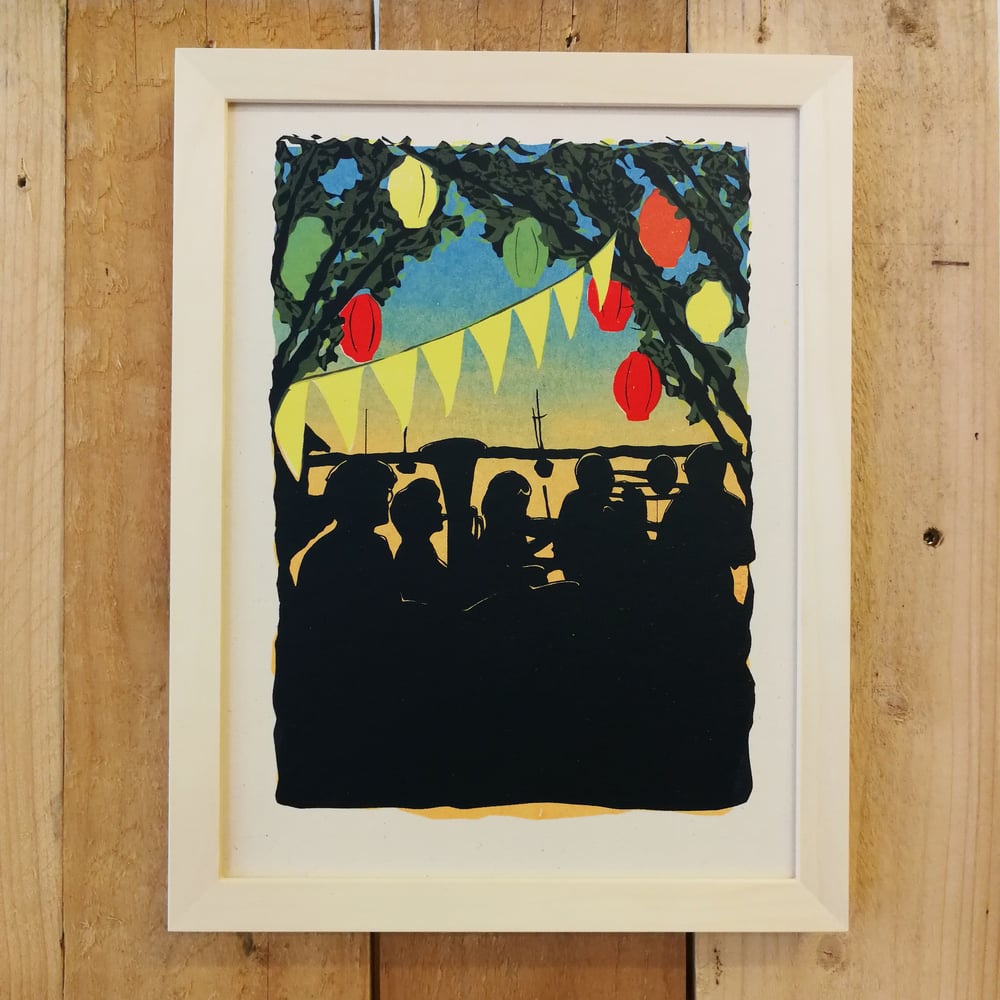 KAPELLE AM SEE(big)
Art-Print 40 x 50 cm
new edition coming JUNE 2023
This artwork was originally done for a band poster for HOCHZEITSKAPELLE.
Now for the first time also available as an art print in the original size of the artwork, just without types...
The whole layers for the print were made by hand, cut with rubylith.
BIG version:
4 screens
printed on eggplant white 300g
40 x 50 cm / approx. 15.7" x 19.7"
signed & numbered edition of 45
Want it already framed or with wooden poster hanger?
Check the RAHMEN / FRAMES section and make your choice out of the 35x50cm frames or the wooden magnetic hanger ;) - go to RAHMEN / FRAMES
Everywhere else -
DHL letter, tracking, flat (SMALL version) or rolled (BIG version) in hard-tube.
Framed prints are not available for international orders, sorry!
Illustration, design & screenprint:
Señor Burns