"STARS"
(mini-print)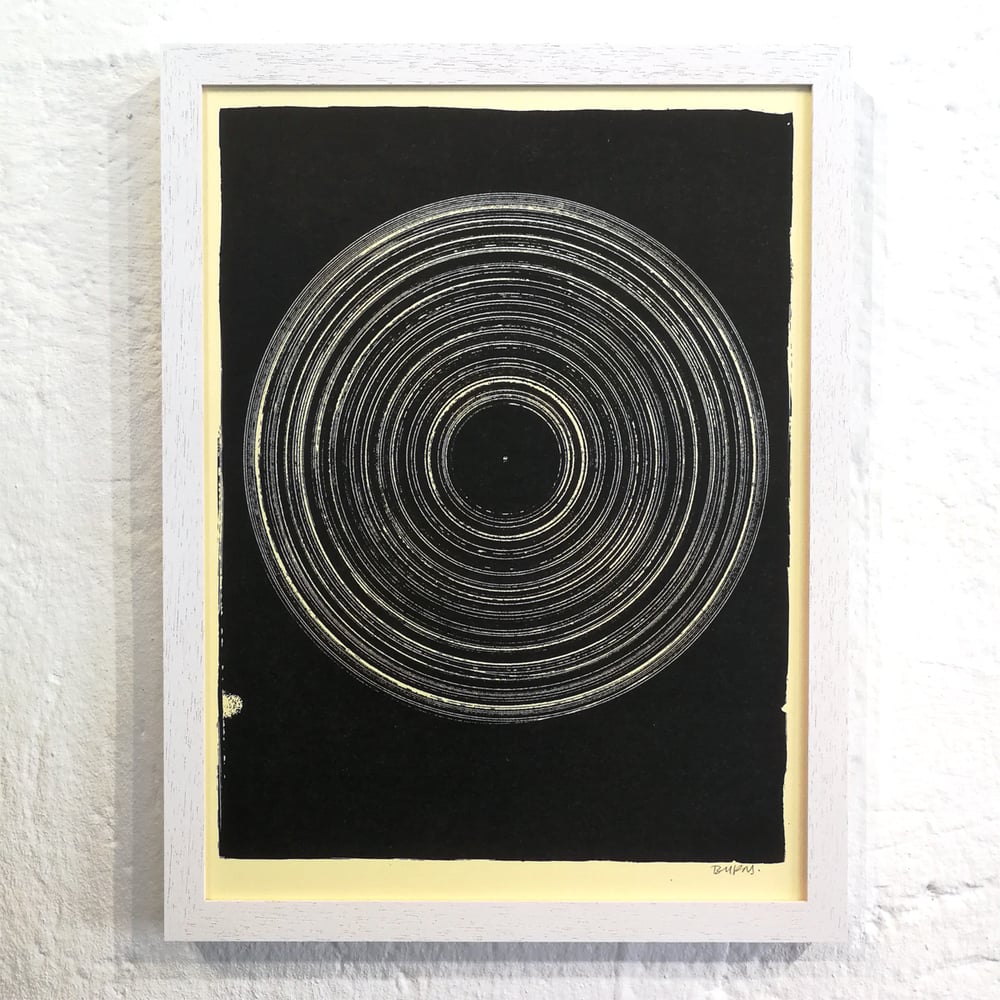 "STARS"
24x32-SERIES
The original artwork for this was created by scratching circles into a black board, then scanned and transformed onto a foil and exposed on the screen.
One ink only: black with flittering silver ingredients.
All four images of the 24x32-SERIES like
"STARS" / "CHUNK" / "SODA" / "MC FLY"
are printed in open editions - signed, but not numbered.
A stamp on the back shows the year of the edition.
"STARS" (2021) / "CHUNK (2018)" / "MC FLY (2018)":
handprinted on 300g vanilla cream uncoated board
24 x 32 cm / aprox. 9.4"x 12.6"
"SODA" (2018):
handprinted on 1.5mm Finnpappe
24 x 32 cm / aprox. 9.4"x 12.6"
Choose one or grab the whole set of 4 (with a little discount)!
single Mini-Prints ship as letter,
framed Mini-Prints ship as DHL-package